What do you think of the Patriots dropping back a few spots from 15, to pick an extra second rounder and Mac Jones? Chris S
Erik may have a mental breakdown on live radio if this happens. Right now, it doesn't look like Mac Jones will make it to day two of the draft. Some analysts see Jones being picked in the top ten. While all eyes are focused on the quarterback position, and rightfully so, don't forget about the other holes on the roster. The Patriots could draft virtually any position at 15, and they would likely be filling a hole. Megan O'Brien
What is your least desired scenario: 1. Mariota being paid $20M as a starter 2. Trading 1st round pick for Jimmy G. 3. Trading up for Mac Jones? Stan C
Right now, option three: trading up for Mac Jones is my least desired scenario. While many draft experts are high on Jones, and his draft stock seems to go up every week, to me, he seems like a player that many people are talking themselves into. The need for a good quarterback in today's NFL cannot be overstated. It isn't even March yet and we have seen three "franchise quarterbacks" get traded. Plus, a productive quarterback on their rookie contract is the best deal in sports. Don't be surprised in Jones gets drafted far higher than he is projected, but for the Patriots, options one and two in this scenario sound much more enticing. Megan O'Brien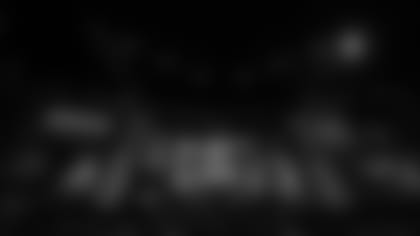 Full list of Patriots 2021 NFL Draft selections
A breakdown of the New England Patriots current Draft capital.
Is N'Keal Harry still in plans of the team?Bernard C.
Based on Cam Newton's comments, N'Keal Harry has a promising future. Now, that is just one person's opinion on Harry. If we look at what Harry has done in his two NFL seasons, it is easy to be underwhelmed by his production. When the Patriots drafted a wide receiver in the first round, fans wanted to see a play maker. So far, Harry has struggled to create separation and make an impact on offense. As far as the team's plans for Harry go, he will still be on the roster in 2021. He is on a rookie contract and doesn't cost the team anything. Unless the Patriots can find value in a trade involving Harry, which is unlikely, he is not going anywhere. Megan O'Brien
What do you think of bringing Jacoby Brissett back to New England to play quarterback?Al L
Considering many people have linked Marcus Mariota and the Patriots, Brissett is not a bad option. He has been in New England before, and he knows the system. Brissett as a bridge quarterback makes some sense. Mariota has high upside due to his physical attributes and arm strength, but he has never won in the NFL. Brissett is also scheduled to hit free agency in 2021. If he becomes available, expect the Patriots to be in on the conversation. Megan O'Brien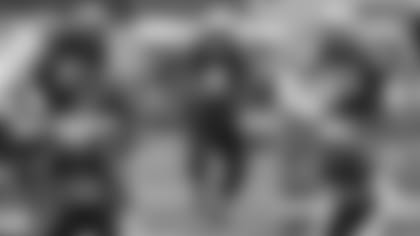 2021 Patriots Unrestricted Free Agent Rundown
Breaking down the 2021 list of internal unrestricted free agents that the Patriots will have to make decisions on.
If he becomes available would you take a punt on Alex Smith at QB ?Gary W
It's hard to talk about Alex Smith without mentioning his horrific injury. There is no question that his Comeback Player of the Year award was well deserved in 2020. The tricky part here is deciphering when the Patriots are better off just sticking with Stidham. Smith, if healthy, is a serviceable quarterback that can help a team win games. His leadership is also notable. Patrick Mahomes has even credited Smith with helping him during his rookie season when he was the Chiefs backup behind Smith. However, at what point do the Patriots look at the quarterback situation around the league and decide they are better off with Stidham? With so many holes on the roster, if Smith is the best available option, roll with Stidham and spend the money elsewhere to start reshaping the roster. Megan O'Brien
New England spent a considerable draft capital on the tight end position last year. It seems they have gotten very little production from that position. Is this a personnel or coaching issue? What can the Patriots do to improve here in 2021? Bill S
It's a good question, Bill. The Patriots traded up to draft both Devin Asiasi and Dalton Keene in 2020 and neither rookie saw much playing time during the regular season. It's important to note that both players spent time dealing with an injury. At this point, both tight ends are largely unknown commodities. While it is concerning that both didn't play much, it is far too soon to write either off just yet. With that being said, all eyes will be on the tight end position this offseason and training camp to see how the Patriots address a definite area of need. Megan O'Brien 2023 Patriots Mock Draft Tracker
Find out what the top 'experts' are predicting the Patriots will do in the first round of the 2023 NFL Draft.