The Patriots debut their new-looking rushing attack against a defense that finished second in the league last year and returns 10 of 11 starters. Jacksonville gave up a 68-yard touchdown run to Saquon Barkley in the opener but was otherwise rather stout as the rookie averaged just 2.2 yards per carry on his other 17 attempts. The Patriots running game, on the other hand, is in a state of flux. Jeremy Hill is out for the season with a torn ACL. Rookie Sony Michel is dealing with a knee injury and has yet to play an NFL game. Rex Burkhead missed practice time due to a concussion. That leaves only James White as a sure thing. That's not good news going against a Jaguars team that allowed some rushing yards last season (116 per game) but looks to have improved in that area. New England will need to find creative ways to pick up yards on the ground.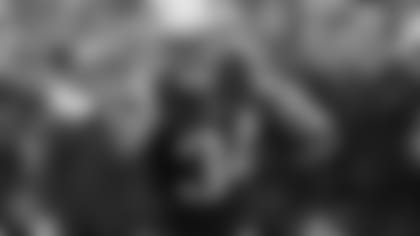 Until Julian Edelman returns from his four-game suspension, the Patriots will lean heavily on Chris Hogan and Rob Gronkowski in addition to their pass-catching running backs to anchor a thin receiving corps. With Jalen Ramsey and A.J. Bouye locked in as the top cornerback duo in the NFL, the Jaguars bring back virtually the same defensive unit that finished No. 1 against the pass last year. In fact, 10 of 11 starters have returned. Tom Brady turned 41 this summer but has the experience and know-how to avoid pressure, which will be a consistent theme Sunday against a Jacksonville pass rush that finished second in the NFL last year with 55 sacks. Burkhead (if available) and White will factor into the game plan heavily to neutralize some of the pressure, but the Jaguars speed at linebacker makes even that approach less of a certainty. The Patriots offensive line was outstanding against Houston but will face another stern test on the road.
The Jaguars boast one of the league's best running backs in second-year pro Leonard Fournette, who finished eighth in the NFL in rushing in 2017 and also ran for 76 yards and a touchdown against New England in last year's AFC Championship Game. But Fournette injured his hamstring in the opener against the Giants and missed some practice time during the week. If he can't go that will force T.J. Yeldon to get more carries against a Patriots run defense that struggled in the opener. That group will need to be better Sunday after allowing 167 rushing yards against the Texans, and the Jags will likely try to run the ball regardless of personnel. The Patriots have fared better in the past against bigger bruisers like Fournette but at times have been victimized by smaller, quicker runners.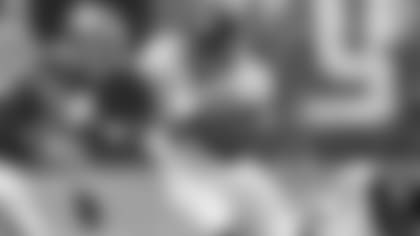 Marqise Lee getting carted off the field in August with a severe knee injury was a major blow for a team that hopes to see vast improvement across the board in its passing game in 2018. Quarterback Blake Bortles finished 11th in the league in passing last year and remained as up and down as he's been throughout his career, again failing to duplicate the success from his sophomore season in 2015 when he set career highs with 4,428 yards and 35 touchdowns. With Lee out for the season, newcomer Donte Moncrief will take on more responsibility in 2018 to replace a player who led the team in targets and finished second in receiving behind returning starter Keelan Cole. The Patriots lost Malcolm Butler to free agency but return Eric Rowe, who now moves to the outside, while adding Jason McCourty to help shore up the secondary. That group had a solid opener and should continue that success against a limited passing attack.
The addition of Cordarrelle Patterson, who will also contribute at the wide receiver position, adds a whole new dynamic to New England's return game. Patterson scored five touchdowns as Minnesota's primary kick returner for four seasons and will essentially replace Lewis, who fielded 23 of New England's 28 returns in 2017. Jacksonville linebacker Donald Payne led the team in special teams tackles last year and finished tied for fourth in the league in that category, providing the Jaguars with solid coverage in the return game. They should also be better in the kicking game this year with Josh Lambo back in the fold after replacing Jason Myers in early October last season. The Patriots have question marks in the punt return game after Riley McCarron's rough debut but have the pieces in place elsewhere to cover up any weaknesses. The coverage units on both punts and kicks will need to improve as well.
In a rematch of last year's AFC Championship Game, the Jaguars undoubtedly would like nothing more than to send a message to the Patriots that 2018 is going to be their year in the AFC. Jacksonville returns virtually the same team from a year ago, while the Patriots lost several key players to free agency. The Jaguars are confident and appear poised to repeat as division champions, but the Patriots are still the team to beat until someone proves otherwise. With Edelman still on suspension, this early season test could be the toughest game New England plays until a showdown with Kansas City in mid-October. The Jaguars won their final five home games in the regular season last year and get the slight nod in this year's rematch due to home-field advantage in what is an otherwise even matchup.