The Patriots are on the road for a second-straight week as they travel to Pittsburgh in search of their first win of the 2022 season. The Steelers are coming off a thrilling overtime victory against their divisional rivals, the Cincinnati Bengals, while boasting one of the most talked-about defensive performances of Week 1. Offensively, Pittsburgh has an impressive array of weaponry but significant questions at quarterback. With mounting injuries, the Steelers have a number of new questions as they enter Week 2.
New England is 4-1 in the last five games against Pittsburgh, with the last loss coming in 2018 and the last win coming in 2019 in a 33-3 season-opening romp. However, both teams look a lot different here in 2022, as the long-running rivalry will see a new evolution this season.
Here are the 10 things to watch from a Patriots perspective!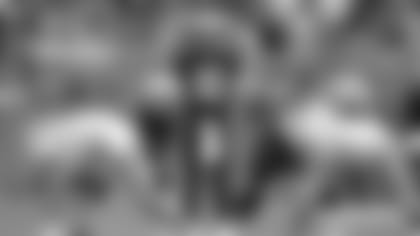 Mac Jones
After sustaining an injury to his back late against the Dolphins, Mac Jones will have some new challenges to deal with as the team enters Week 2. Mac's shown consistent toughness throughout his career, but the Steelers are a daunting defense even without T.J. Watt and they'll be sending pressure from everywhere as former Patriots coach Brian Flores has known the right buttons to push against the young Patriot QB. Mac's ability to play through a potential injury in a hostile environment is a major first piece of the puzzle. Week 1's interception and fumble-six were not all on him but he had a role in both. Cleaning up those mistakes will be vital against a Steelers team that had five takeaways against the Bengals.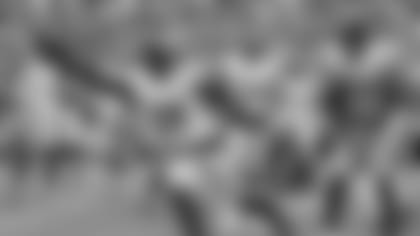 Minkah Fitzpatrick
Fitzpatrick is the key contributor on the back end of the Steelers defense, but will be moved all around to take advantage of his sharp athleticism and playmaking ability. He graded out at a stellar 90.6 by PFF in Week 1 after nabbing a pick-six to go with a whopping 10 solo tackles, as the safety is one of the newest emerging stars in the league. The Patriots must be aware of where Fitzpatrick is on every snap and try to not let him blow up their gameplan.
Alex Highsmith
T.J. Watt's absence will be a major headline in this one, but it's fellow OLB Alex Highsmith who had the most statistically productive day for the Pittsburgh defense, with three sacks, two hurries and a QB pressure. Certainly, Highsmith benefitted from the attention that Watt drew, but he's still an emerging game-wrecker who will line up mostly over Trent Brown. Brown vs. Highsmith should be one of the defining matchups of the day, but he's far from the only issue along the Steelers defensive line...
Cam Heyward
Now in his 12th season, Heyward remains a dominant force inside on the defensive line. Coming off another 10-sack season in 2021, Heyward picked up his first sack of 2022 against the Bengals. Heyward plays primarily on the defensive right which should line him up across from rookie Cole Strange on a fair number of snaps. The veteran versus the rookie will be another key matchup for the Pats offensive line. Keeping Mac's blindside safe will be critical.
Nelson Agholor & Kendrick Bourne
The Patriots offense is finding their identity with DeVante Parker and Jakobi Meyers, but Nelson Agholor and Kendrick Bourne remain x-factors who could push the offensive evolution into new directions. Agholor showed up with a couple of nice catches against Miami and continues to flash a quick burst that made him the team's most dynamic threat during the summer. Bourne's summer issues have been well documented at this point, but he remains an energetic, run-after-catch specialist that the offense could use an injection of. Finding a way to incorporate Agholor and Bourne and their talents could be just what the offense needs to take a big step forward.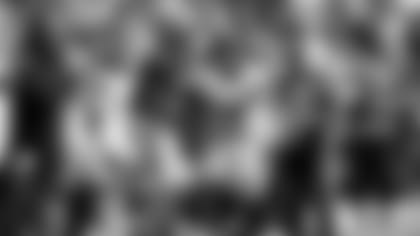 Diontae Johnson, Chase Claypool & George Pickens
The Steelers have an excellent trio of top receivers, with a nice mix of size and speed that should challenge the Patriots' small but quick cornerback group. Claypool and tight end Pat Freiermuth especially pose matchup problems with their size, while Claypool is also a threat to carry the ball. While the Patriots have a stable of safeties to manage the tight end, figuring out how to match their corners up could be challenging. In Week 1 they used plenty of zone coverage on early downs, but spun the dial with man coverage a bit more on third down. That's where things will get most interesting against the Steelers' threats.
Najee Harris
Harris continues to deal with a foot injury that was exacerbated on Sunday against the Bengals. The second-year running back declared himself good to go earlier in the week, but we'll see how limited he might be. Coming off a 1,200-yard, seven touchdown rookie season, Harris is far and away the Steelers' most potent runner, with undrafted rookie Jaylen Warren the top backup. If Harris is limited, the Patriots defense should be set up for success against the Pittsburgh ground game. Chase Claypool also has to be kept in mind as a runner, he had six carries for 36 yards in Week 1. Trubisky can run too and will be another problem to contend with on the ground.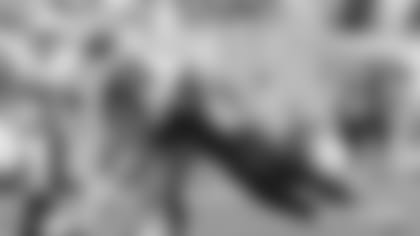 Matthew Judon
With the threatening Steelers receiving options, putting pressure on quarterback Mitchell Trubisky will be vital. Matthew Judon was solid in the opener, logging a sack and three quarterback hits while setting a solid edge against the run. The Bengals got to Trubisky just once, but were still able to hold the vet to a 78.2 QB rating while completing just 21-of-38 passes. The difference was turnovers, which the Steelers won five to zero. Pressure from Judon and his teammates is needed to force Pittsburgh into mistakes and help expand the margin of error for the Patriots offense.
Damien Harris
Harris got off to a strong start against the Dolphins early on, but finished with just nine carries for 48 yards as the Patriots shifted to catch-up mode once they got down by multiple scores. The fourth-year running back continues to show an explosive burst and the ability to get through traffic and break into the open field. With continued work on the running game coordination, the Patriots will need Harris and Stevenson to ascend this season. With Ty Montgomery moving to IR, it puts even more of a spotlight on the top duo, with passing down reps a thing to be determined.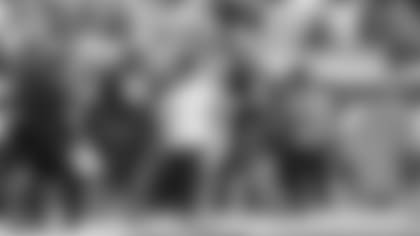 Bill Belichick
The Patriots fell short in Week 1 but head coach Bill Belichick expressed confidence that there were things build off of. Still, the clock is ticking and the team needs to find consistency on both sides of the ball while working to eliminate the game-changing mistakes that played an outsized role in their first defeat. Sloppiness in the season opener is nothing new, but Belichick has his work cut out for him getting the 2022 Patriots to move forward and execute at a high level.