The Patriots travel to New Jersey on Sunday to face the 5-2 New York Jets in a rivalry road game that both teams need to keep pace in arguably the most competitive division in the league. Coming off a disappointing loss on Monday Night Football, the Pats will look to even their season record again but they must defeat a resurgent Jets team that will be looking to make their own statement win which would be their first over the Pats since 2015.
Here are the key things to watch as the Patriots take on the Jets.
Zach Wilson - Wilson missed time early in the season with a knee injury and the Jets have been playing well since his return, even if his play still leaves much to be desired from the second-overall pick. He's 4-0 this season but hasn't thrown a touchdown or interception since the first game of that win streak against Pittsburgh when he threw one TD and two INTs. The explosive ground game and complementary play from his defense and special teams have played big roles in the Jets success. The Patriots must try to force Wilson into the same kind of mistakes he made against them as a rookie, when he threw four interceptions and saw his team lose two games by a combined score of 79-19.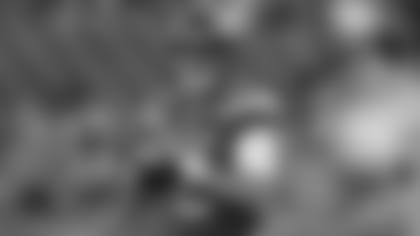 Michael Carter - With talented rookie Breece Hall landing on IR this week, Michael Carter and newly acquired James Robinson will handle the bulk of the carries. There's no replacing Hall, who was averaging 5.8 yards per carry and also had 18 receptions. He was the proverbial straw stirring the drink for the Jets offense this year and leaves behind big shoes to fill for Carter and Robinson. The second-year Carter is a similar balanced back who can rush and catch and the Patriots will have to make sure he doesn't start looking like Hall with an increased workload.
Garrett Wilson - Rookie 10th-overall draft selection Garrett Wilson is the Jets leading receiver with 28 catches for 314 yards and two touchdowns. The explosive Wilson has game-changing speed and ability as his talent has easily translated from Ohio State, giving the Jets the kind of weapon they have not had in a long time. This is just the Patriots first look at the rookie but will be far from their last. They'll be smart to familiarise themselves with his next-level ability.
Quinnen Williams - Williams is another recent high draft pick that is paying dividends for the Jets, leading them in sacks with 5.5. The disruptive defensive tackle forms a potent pairing with defensive end Carl Lawson, a 2021 free agent signing who missed last season. Williams is a problem, forcing and recovering a fumble while also breaking up two passes. The Patriots offensive line must be ready to deal with Williams or else he could singlehandedly destroy their gameplan.
CJ Mosely - The former Raven is now the key playmaker on the second level of the Jets defense, leading the team with a whopping 70 tackles. Last season he had 168, as the linebacker has elite range and tackling ability. Getting him blocked on the second level will be a big ask of the Patriots offensive line as they look to get their rushing attack going. The key to breaking off any big gain will be to get Mosely blocked.
Mac Jones - Jones played just three series in his return against the Bears, tossing an interception on the final play of his appearance. Early on this week, it appears that the second-year quarterback should be ready to start again and see an expanded role against the Jets but New York's defense should make it another challenging appearance. A good, solid game from Jones that helps lead the Patriots back to a .500 record could be just what the team needs to get on track and start picking up some momentum.
Lawrence Guy - This game should be all about trench warfare as both offenses look to get their ground games going. It's the key to victory for both teams and much focus should be placed along the line of scrimmage. For the Patriots, Lawrence Guy returned last week but was part of a defensive effort that struggled to contain the Bears rushing attack. Guy should be better this week, as he, Davon Godchaux and Carl Davis figure to play key roles up front.
Trent Brown - Similarly on the other side of the ball, the Patriots offensive line will look to exert their will and open up some rushing holes from Rhamondre Stevenson and Damien Harris. With David Andrews missing from early practice sessions this week after suffering a concussion late against the Bears, there is some uncertainty this week as to what the OL will look like, but expect Trent Brown to play a key role. Brown, like most of the offense, has had his inconsistencies this year but remains a monstrous road grader who can make a difference. The Patriots need big Trent at his best.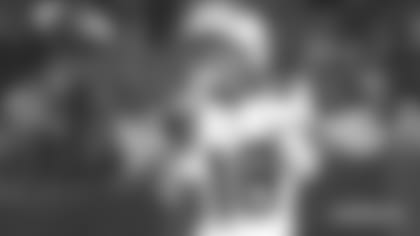 Jakobi Meyers - Meyers continues to have a remarkably consistent season to go with a remarkably consistent career. He had just two catches against the Bears, his lowest output of the year, but he should reemerge as Mac Jones' safety blanket in this one against an aggressive defense that will require the quarterback to find his hot read quickly. As always, Meyers is a huge key to keeping the chains moving.
Matthew Judon - Judon has gotten off to an even better start in his second season with the Patriots, logging 8.5 sacks and 15 quarterback hits as he's been a consistent problem for opponents. Against the Jets, Judon will be asked to play the run a lot more but must make the most of his pass rush chances against Wilson. Pressure can force ill-advised throws and that's what Judon will be looking to do whenever he has the chance.