The new NFL league year begins Wednesday, March 15, and with it, the advent of 2023's free agency marketplace. Leading up to that day, we'll examine the landscape from a Patriots perspective. Today, we analyze the defensive line.
NOTABLE EXTERNAL FREE AGENTS: Dalvin Tomlinson (MIN), Fletcher Cox (PHI), Javon Hargrave (PHI), Michael Brockers (DET), A'Shawn Robinson (LAR).
The Patriots welcome back the majority of their defensive line unit, with Carl Davis (21 percent defensive snaps, 29 percent special teams snaps) and Daniel Ekuale (36 percent defensive snaps) set to be the only free agents in the group.
Ekuale saw a rise in action when Christian Barmore went on Injured Reserve, while Davis completed his second season as an effective nose tackle and rotational interior player. The duo represents the spectrum of defensive linemen that the Patriots like to employ, meaning they could consider both a big-bodied interior space eater like Davis or an upfield penetrator like Ekuale in either free agency or the draft.
Though both players could be candidates to return as well, and with a class especially stacked with nose tackle-types, an addition via the draft could make for better value than the external market.
Davon Godchaux signed a contract extension last season, while Lawrence Guy continues to provide high-level versatile play. Barmore's 2022 was hampered by injury, but this trio should again form the primary core for 2023 and it's a good place to start from.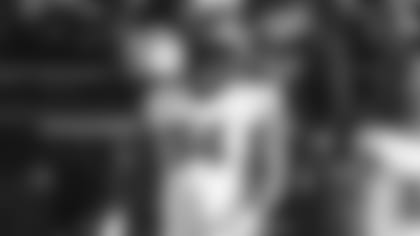 Dalvin Tomlinson is a nice interior fit with his size but could command a $10 million-per-year-plus payday, as will the pair of interior Eagles defenders Javon Hargrave and Fletcher Cox. Johnathan Hankins and Jerry Tillery could be cheaper players to take a flyer on, but it's hard to top Davis' experience in the Patriots system while considering others who have been unable to find a stable home while bouncing around the league. Tomlinson is still just 29 and was consistent in his two years with the Vikes after spending his first four years with the Giants, but he won't be cheap.
Maurice Hurst is a local kid who tore his biceps with the 49ers and missed the entire 2022 season after playing just 41 total snaps for them in 2021. More of a passing down interior penetrator type, Hurst could be an alternative to retaining Ekuale, who paired with Barmore as the primary interior pass rush duo.
Both Davis and Ekuale had underrated seasons and likely have more value in New England than taking a flier on new faces who would bring some uncertainty. Defensive tackle is not a major need at the moment, but an injection of youth via the draft would provide some needed long-term stability. An external splash at the position seems unlikely but there are some options to potentially take a flier on no matter what kind of player they're looking for.
DISCLAIMER: The views and thoughts expressed in this article are those of the writer and don't necessarily reflect those of the organization. Read Full Disclaimer