The new NFL league year begins Wednesday, March 15, and with it, the advent of 2023's free agency marketplace. Leading up to that day, we'll examine the landscape from a Patriots perspective. Today, we analyze the tight ends.
PATRIOTS FREE AGENTS: None
NOTABLE EXTERNAL FREE AGENTS: Mike Gesicki, Dalton Schultz, Evan Engram, Austin Hooper, Robert Tonyan, Hayden Hurst, Irv Smith, Jordan Atkins, Foster Moreau
The Patriots reportedly made their first big offseason move by sending former tight end Jonnu Smith to the Atlanta Falcons for a seventh-round pick, ending a two-year run where the free-agent addition didn't live up to lofty expectations.
Although the Hunter Henry - Jonnu Smith tandem rescued an area of the roster that lacked NFL-caliber talents before their arrival, the duo combined for 146 receptions, 1,651 receiving yards, and 12 total touchdowns in two seasons with the Pats, coming off a two-year period where the Patriots had more cap dollars allocated to tight ends than any team in the NFL. Henry accounts for most of that production in the passing game but saw his red-zone productivity dip with the offense's struggles a year ago and has taken a step back as an in-line blocker.
Overall, we'd give the Henry acquisition a passing grade because he has been an above-average receiver since joining the team. However, Smith struggled to fit in from the beginning as a scheme-specific contributor in the passing game. He produced as a ball carrier every time he touched the ball, but due to a non-traditional route tree, he was never going to blossom into a high-volume contributor. The Patriots saved roughly $4 million against the cap by finding a trade partner for Smith, who didn't work out in New England.
With offensive coordinator Bill O'Brien's history with successfully integrating tight ends, one would expect the Patriots to add another playmaker to the room alongside Henry now that they've reportedly cut ties with Smith. Luckily, this is a strong offseason in both free agency and the draft to acquire talented players at the position.
In free agency, the hot name will be Dolphins tight end Mike Gesicki. Gesicki is an athletic receiving tight end who can be a mismatch for certain defenders in coverage. He was also way more productive before Tyreek Hill started gobbling up targets in Miami's offense. Some veterans with Patriots connections, such as O'Brien's former tight end Jordan Atkins and Raiders tight end Foster Moreau, who spent last season in Josh McDaniels' system, are also on the free-agent market, while Cowboys tight end Dalton Schultz is another intriguing name.
Along with a decent free-agent class at the position, the 2023 NFL Draft is being hyped by team executives and media alike as one of the best tight end classes in the last decade. Due to the projected price tag in the veteran market and the draft's upside, the cost-effective move would be to invest in a tight end with a top 100 draft selection.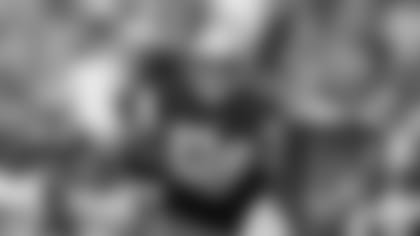 The projected first-rounders are Notre Dame's Michael Mayer and Utah tight end Dalton Kincaid. Mayer is a do-it-all standout with plus traits as a receiver and a versatile blocker. Although his ceiling in the passing game might not be as high, Mayer is a terrific traditional "Y" tight end prospect. As for Kincaid, the Utah standout is among the best receiving tight ends we've evaluated over the last few years. He's a shifty, smooth route-runner with excellent ball skills and a slithering YAC style.
The options continue with big-time seam threat Luke Musgrave, the alien that is Darnell Washington, Tucker Kraft, Sam LaPorta, Zack Kuntz, and Alabama product Cameron Latu. Latu has the familiarity with O'Brien and Alabama's system, but LaPorta's crisp routes and change of direction offer significant receiving talent. Washington's size and athleticism are also freakish.
New England has a steady veteran in Hunter Henry to hold down the position for the 2023 season, but there may be more dynamic playmakers available while the Pats now need to look beyond next season for long-term solutions at the position with Henry having one year remaining on his deal.
In a great offseason to chase upside at the position, the Patriots could look to upgrade at tight end.
DISCLAIMER: The views and thoughts expressed in this article are those of the writer and don't necessarily reflect those of the organization. Read Full Disclaimer