The new NFL league year begins Wednesday, March 15, and with it, the advent of 2023's free agency marketplace. Leading up to that day, we'll examine the landscape from a Patriots perspective. Today, we analyze the quarterbacks.
NOTABLE EXTERNAL FREE AGENTS: Jimmy Garoppolo, Jacoby Brissett, Jarrett Stidham
The Patriots have two young quarterbacks at the top of the depth chart under contract for next season, with starter Mac Jones and second-year backup Bailey Zappe on their rookie deals.
Despite having two capable quarterbacks who have proved they can play in the league at a team-friendly cost, that hasn't stopped the scuttlebutt that New England could be in the quarterback market this offseason.
There have been discussions about Aaron Rodgers, Lamar Jackson, new Saints QB Derek Carr, and most recently, a reunion with former Patriot Jimmy Garoppolo, who will hit unrestricted free agency now that the 49ers are riding the Brock Purdy wave or pivoting back to Trey Lance.
According to reports, the Patriots will not enter the quarterback sweepstakes. Instead, they'll see what a reinvigorated Jones led by new offensive coordinator Bill O'Brien can do before deciding on his fifth-year option and future in New England next offseason.
Although opinions on Jones are understandably mixed after his second season, it's the right thing to do, especially over an expensive free-agent option such as Garoppolo, and here's why.
Let's start with the obvious reasons why dumping Mac for Jimmy G makes little sense: money, age, and durability. Garoppolo, entering his age 32 season, has a floor near the $15 million range on an incentive-laden deal based on his availability (starts). But since he could be the top quarterback on the market, he could command starter money at $25-plus million a year.
The argument to trade Mac to sign Garoppolo as a bridge starter is committing to at least a $10 million increase in cap allocated to your starting quarterback in favor of a signal caller who is seven years older than the guy you have. Plus, based on Jones's rookie season and Garoppolo's 2022 campaign, Jimmy G is not a significant upgrade on the field, and that's assuming he stays on the field, which he failed to do again when he ended the year on injured reserve last season. In five full seasons with San Franciso, Garoppolo has started 50 of an expected 91 games with the 49ers relying on him as their QB1 (54.9%).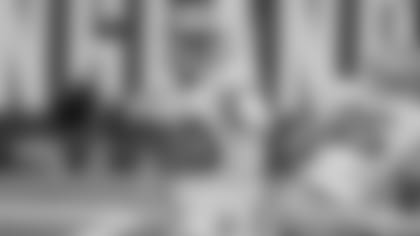 Garoppolo stans cling to two things that need to be contextualized in this discourse. First, head coach Bill Belichick viewed Jimmy G as a starter six seasons ago when the Patriots moved the quarterback to the Niners at the end of his rookie deal. And second, Garoppolo's efficiency and win-loss record in San Francisco has been good when healthy.
However, what Belichick thought of Garoppolo before he aged seven years and failed to stay healthy in multiple seasons feels like a moot point. Furthermore, Garoppolo's peak with the Niners, where he was directed by arguably the brightest offensive mind in football, Kyle Shanahan, while surrounded by an embarrassment of riches, needs to be considered.
Unless the Patriots are also acquiring Deebo Samuel, George Kittle, Brandon Aiyuk, an elite offensive line with the best left tackle in the NFL (Trent Williams), and Shanahan's wizardry, you can't expect Jimmy G to be the same quarterback (Christian McCaffrey didn't overlap much with Garoppolo, but maybe San Francisco will throw him in there too if you ask nicely).
It's also worth pointing out that the stacked 49ers offense didn't skip a beat with rookie Brock Purdy, the final selection of the 2022 NFL Draft, taking over for an injured Garoppolo. For the QB winz crowd, which likes to cite that Garoppolo is 44-19 as the 49ers' starter, the Niners went 7-0 this past season with a fully healthy Purdy. Mr. Irrelevant even had a higher total QBR than Garoppolo (65.6 vs. 54.4). A first-year quarterback, like Mac as a rookie, was on the same level as Jimmy G, and many thought Purdy was the more dynamic playmaker.
Garoppolo's production is consistent with two first-year quarterbacks stepping into an NFL offense for the first time, and San Fran has continuously tried to move on from him for a reason.
Although we'd advocate for the Patriots to stand pat at quarterback as far as the veteran market goes, if they want to bring in some experience to push Jones, reuniting with another former Belichick draft selection makes more sense than the juicier storyline of a Jimmy G return.
Like Garoppolo, former Patriots quarterback Jacoby Brissett is also a free agent looking at a high-end backup quarterback contract (two years, $16 million, per Over the Cap). Brissett was underrated as the Browns' bridge starter, ranking 12th in PFF passing grade and 11th in expected points added per drop-back with Cleveland – a much more sensible option.
The local obsession with Garoppolo will never die. However, he's not the answer in the short or long term. It would be a fun story, but he wouldn't move the needle for the Patriots
DISCLAIMER: The views and thoughts expressed in this article are those of the writer and don't necessarily reflect those of the organization. Read Full Disclaimer