The Patriots open training camp next Wednesday on the practice fields behind Gillette Stadium in what could be a pivotal year for the franchise coming off an 8-9 season, a third-place finish in the AFC East and a second playoff absence in three seasons.
The team's offseason was a targeted one. Mike Gesicki, Juju Smith-Schuster and offensive line depth highlighted the free agency period along with the re-signing of trusted vet Jonathan Jones, while in the draft, Christian Gonzalez was a slam dunk need-filler after falling to 17th overall. The highly athletic Oregon Duck kicked off an early defensive and offensive line run through the draft's first two days.
Extensions for DeVante Parker and Ja'Whaun Bentley finished off the team-building portion of the spring with a missed swing at DeAndre Hopkins providing a disappointing denouement.
Now training camp arrives and the team's offseason work will begin to come together on the field, with joint practices on the docket for mid-August as the level of competition will once again be high.
Here are 23 burning questions facing the 2023 Patriots as the answers begin to trickle in next week.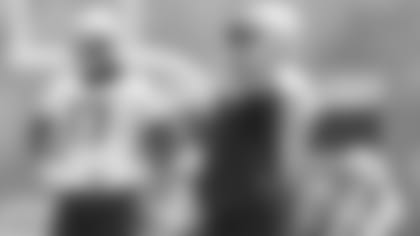 1. What's the Bill O'Brien jump from 2022-2023?
The biggest non-player personnel move of the offseason was the addition of Bill O'Brien as offensive coordinator. O'Brien brings a wealth of experience back to New England with him after stints in college and seven years as head coach of the Texans. Now he's tasked with resurrecting a Patriots offense that finished 24th in offensive DVOA, 17th in points and 26th in yards. Things looked more consistent in shorts this spring, with Mac Jones looking comfortable in the early installation periods of O'Brien's attack. They'll be in for a tough camp going against dial-spinning Steve Belichick which should tell us a lot about how well they're coming together.
2. And can an Alabama-ized attack get Mac on track?
Mac and O'Brien's shared history with the Crimson Tide and their explosive offense offers hope that the duo can get things rolling in a similar fashion at the NFL level in New England. There are plenty of reasons to expect Mac should take significant strides forward in his third season, but he'll be up against it in the hardest division in football. If O'Brien can feature what Mac did at his best with the Crimson Tide, Jones could be in for a highly resurgent season where his accuracy and decision-making lead the way on offense this fall.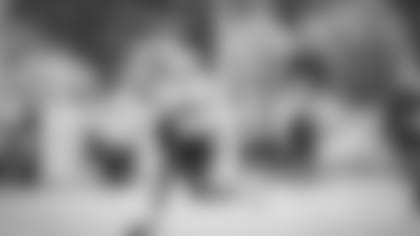 3. What does the offense look like with Juju and Thornton?
Tyquan Thornton was only spotted at the first OTA practice and Juju Smith-Schuster never made an appearance so we still haven't even gotten a glimpse of what this year's personnel usage will look like. Thornton had a handful of nice catches in the one practice that reporters saw and has the kind of sleek speed that the offense could really use an injection of. Smith-Schuster is a proven NFL'er, but still has big shoes to fill in the slot, as Jakobi Meyers provided durability and reliability that won't be easy to replace. If Thornton and Juju are present and participating right out of the gate it will provide an intriguing boost to the offense.
4. Can a young receiver break through?
There's a clear divide between the top four receivers on the roster and the rookies and practice squadders below them trying to find a role. While 2023 draft picks Kayshon Boutte and Demario Douglas will be the early favorites to keep an eye on, undrafted players Ed Lee and Malik Cunningham made the most of their opportunities in the spring, turning in some productive practices while the media was in attendance. It would seem like there's still an available roster spot at the receiver position and it's there for the taking if one of these young players can emerge. At this point, it seems like it's critical that one of them does.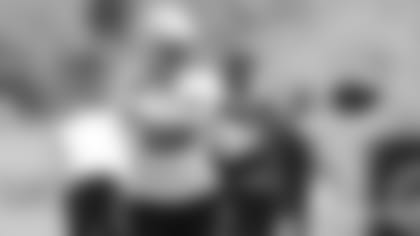 5. How threatening can Henry-Gesicki be?
With a thinned and inexperienced receiver group getting a bulk of the reps through minicamp it put a spotlight on the most effective part of the offense in the early workouts, the tight end combination of Hunter Henry and Mike Gesicki. The offense should have some fun things cooked up for them, especially in the red zone where the offense finished 32nd in 2022. Gesicki's length and athleticism are positive new additions to the offense that should be a factor for Mac, he was a spring standout.
6. How does Rhamondre build on 2022?
The Pats put a lot on Rhamondre during his sophomore season and he delivered with a balanced campaign that saw him emerge as an every-down back with 1,461 all-purpose yardage. Some of that was due to injuries and the lack of a consistent complement to pair him with and the team has been kicking the tires on another complementary back with reported visits with Leonard Fournette and Darrell Henderson. A bit of insurance to pair Rhamondre with make sense but striking the right balance with the tackle-busting back will be key in '23 as he could be a major factor on offense.
7. How big a role will Ty Montgomery play?
Montgomery was limited to just one game last year but in every practice in which we've seen him for the Patriots, he looks comfortable and heavily involved. If he stays healthy this summer Montgomery might finally put it all together on the game field for New England. He's an excellent starting point when it comes to providing a passing down relief option for Stevenson. Despite being a nine-year veteran, it seems like Montgomery might finally be in the right spot to put his diverse talents to full use.
8. Do the young backs step up?
Even with Stevenson and Montgomery in the mix, there's still a gameday role to be had if one of the young backs – J.J. Taylor, Pierre Strong and Kevin Harris, can seize it. All should see plenty of carries this summer with the chance to show their unique skill sets. Taylor and Strong might skew a bit more toward Montgomery's projected role, while Harris is more in line with an early-down role similar to that which potential additions Fournette or Henderson would fill. This is where competition and injuries will play a major factor when it comes to seeing who will be carrying and catching the ball out of the backfield this year.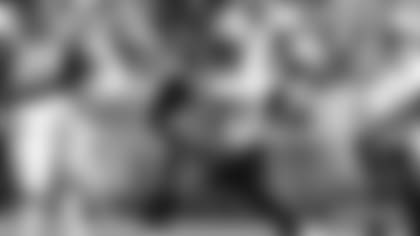 9. How to feature the solid interior trio?
With Cole Strange, David Andrews and Michael Onwenu, the Patriots offensive line features a nice blend of athleticism, savvy experience and brute force. With new offensive line coach Adrian Klemm taking over, there's optimism that the team is building a foundation for continuity that has been lacking in recent seasons. Strange's second-season jump will be something to watch for as he could help spring some long runs this season. Even beyond the top three, the young drafted depth behind them also offers a nice reinforcement. The interior offensive line should be a strength this year.
10. How does the whole tackle situation play out?
The team padded their depth this offseason, re-signing veteran Conor McDermott while adding external veterans Calvin Anderson and Riley Reiff to provide some stability. Add in second year unknown Andrew Stueber and the potential of rookie Sidy Sow to play some tackle and there are pretty good numbers at the position. But how it all plays out depends heavily on Trent Brown, who was a non-participant during minicamp practices. Brown has the size and ability to dominate and the team needs him to be at his best to allow their depth to be just that, depth. Anderson is intriguing as the only other realistic option for the left tackle spot and could win the job with consistency if Brown falters.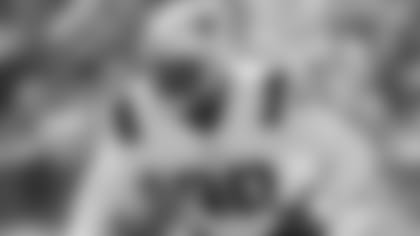 11. Can DL continuity continue?
For a third-straight season the Patriots will rely on a defensive line core of Lawrence Guy, Davon Godchaux, Christian Barmore, Carl Davis and Deatrich Wise. Guy was missing from minicamp, reportedly unhappy with his contract, and that could throw a wrench into the team's plans. It's a nice blend otherwise, as Godchaux received an extension last summer while Wise had his best season as a pro. If that duo plays at a high level, it's a great starting point, but it's Barmore who sets the ceiling for the group. Daniel Ekuale provides solid depth, but Guy's situation and any injury could quickly thin their ranks. Sam Roberts, Jeremiah Pharms and Justus Tavai could emerge and play a factor if things go sideways.
12. How can Keion White fit in?
White's combination of size and athleticism (he started off as a tight end) are an interesting addition to the Patriots front seven, and really the only significant new addition to the veteran-laden unit this offseason. White got plenty of looks standing up on the edge of the defense in the spring, but a move back to a more familiar defensive end role could also make sense considering the defense's lack of proven depth at both spots as mentioned above. Wherever he plays, White is an intriguing addition who could help fill a number of spots.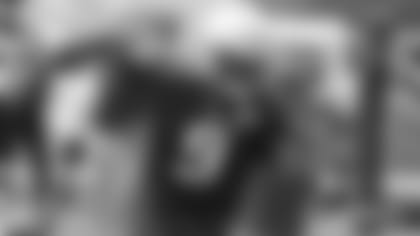 13. Can the pass rush get even better?
Matthew Judon and Josh Uche were the foundation of a formidable pass rush, combining for 27 sacks. But in this NFL you can never have too much pass rush and a return to health by Christian Barmore and the potential of Keion White bring hopes for even better pass rush totals. Deatrich Wise's career-high 7.5 sacks were also a big factor, but even with the third-most sacks in the NFL the Pats defense had some key situational struggles that even their pass rush couldn't bail them out of. They have to be better at the end of the season and in the critical moments against the best offenses.
14. How will linebacker continuity pay off?
Over the last year, the team has re-signed both captain Ja'Whaun Bentley and Jahlani Tavai to two-year deals. Now entering their third season together, Bentley and Tavai will be a big part of both the middle and the edges of the defense at the second level. Bentley continues to be one of the more underrated linebackers in the league, while Tavai's surprising athleticism flashed throughout the 2022 season. Mack Wilson is also back for his second year as a solid nucleus has emerged. This big, physical group will be tone setters as their experience together should pay further dividends.
15. How can Marte Mapu fit in?
Mapu was all over the place in minicamp from safety to linebacker but we'll see where he settles in, assuming he does not begin the summer on the PUP list after practicing in a red no-contact jersey during the spring. Even with a diverse group of safeties, Mapu has unique length and instincts that already show up on the field. He'll be another chess piece to play with, but it will be interesting to see where exactly he settles in and if he can grab a significant role on an experienced defense as a rookie.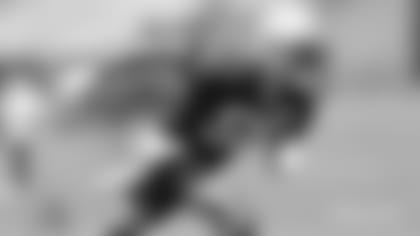 16. How much is Christian Gonzalez ready for?
It seems like a good bet that Gonzalez will be thrown right into the fire as an outside cornerback. His silky smooth movement skills are a welcome addition to a defense that can also make use of his size. A fresh 21-year-old, Gonzalez is likely to have growing pains as all rookies do and will be immediately tested against the vaunted receiving groups of the Eagles and Dolphins. A consistent August will go a long way toward pointing Gonzalez in the right direction.
17. Where does Jalen Mills land?
Jalen Mills' versatility is more welcome than ever with the uncertainty at safety following Devin McCourty's retirement and cornerback Jack Jones' pending legal situation. Mills can provide depth at two spots of uncertainty and could play an important role in at least one of them. The team restructured his deal this offseason when it seemed like he'd be more of a factor at safety in his third season with the team. But now Mills might be back at cornerback and the team should be grateful for his depth he provides.
18. How will Jack Jones' situation play out?
It's hard to know how things will play out in August with Jack Jones, next scheduled to be in court for a probable cause hearing while the Patriots are holding joint practices in Green Bay. Jones had a strong spring, picking off multiple passes in practice and consistently being around the ball like he usually is. He's a good player the Patriots could use as one of the rotational outside corners but now his availability is one of the biggest questions of the summer.
19. Where's Marcus Jones playing?
Marcus Jones was electric as a rookie, scoring touchdowns on offense, defense and special teams, and showcasing the dazzling talent that he possesses. Now, in Year 2, the question is where does Jones find a home. Clearly, he'll be the punt returner for the foreseeable future, but his roles on offense and defense still seem yet to be determined. Will the offense need a boost of his explosiveness? Could he win the top slot cornerback job? He'll be involved in a lot of ways this summer, all of which will be entertaining to watch.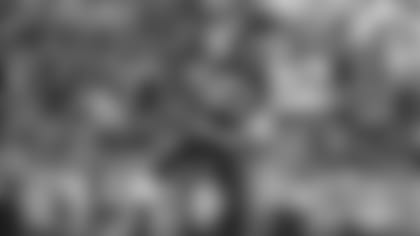 20. Does safety interchangeability pay off?
There's a lot to love about the Patriots top trio of safeties, Kyle Dugger, Adrian Phillips and Jabrill Peppers, even if there are some question marks about how they'll replace McCourty's presence. Peppers offered that it might be partly a good thing, as the unpredictability of where they'll all land post-snap is less clear without the usual deep safety D-Mac. They're three impactful players who must lead the way, starting immediately out of the gate against two-way threat Jalen Hurts and then Tua Tagovailoa, a division rival the team has yet to defeat.
21. Who's filling in for McCourty on the back end?
This is still an important question because, on paper, none of the Pats safeties have the kind of notable sideline-to-sideline range that someone like McCourty did in his prime. Replacing the element within the defense is vital with today's downfield passing attacks. McCourty's communication and experience will also be missed, as busted coverages and blown assignments were a rare occurrence under his watch. The secondary must all be on the same page, explosive scoring plays are the fastest way to lose games.
22. Do the rookie kickers beat out the vets?
It's a position battle as old as the sport itself, the young rookie kickers are drafted to come in and challenge the wily veterans who are no strangers to fighting for their jobs. The kids got the talent. The vets got the experience. The two most consistent will be the duo who secure the kicking duties on opening day. There should be plenty to observe and discuss both kicking and punting each day of training camp with every sky-high punt or end-of-practice field goal attempt.
23. Who emerges from the special teams camp battles?
It's not just the kickers but the coverage specialists will also be a battle to watch. Matthew Slater and Brenden Schooler lead the way for the returners but after a 32nd-ranked DVOA special teams season and two glaring kickoff returns for touchdowns allowed against the Bills in Week 18, plenty of newcomers with extensive special teams experience have been brought in, including standout Chris Board, re-signed veteran Cody Davis and rookies Ameer Speed, Isaiah Bolden and Jourdan Heilig. They'll all compete with last year's teamers like Damarcus Michell and Raleigh Webb to improve on last year's performance.
DISCLAIMER: The views and thoughts expressed in this article are those of the writer and don't necessarily reflect those of the organization. Read Full Disclaimer