FOXBOROUGH, Mass. – Unlike Major League Baseball, which develops young players via the Minor League farm system of independent teams affiliated with MLB franchises, most professional teams in world football (or soccer, to those of us in the United States) come with their own in-house youth programs, known as Academies. Here in Foxborough, for instance, the New England Revolution have young Academy players who train on the premises regularly in hopes of one day being promoted to the parent club to play in Major League Soccer games and beyond.
While no such system currently exits in the National Football League (unless you consider major college football the de facto farm system), it should come as no surprise that several American Football teams in Europe have adopted the academy model. In 2004, for example, the Pforzheim Panthers in southwest Germany added a 12-year-old defender named Florian Hansen.
Soon thereafter, Hansen transferred to a neighboring club, the Stuttgart Scorpions, helping them finish second in the German Football League (formerly the American Football Bundesliga) in 2007 and '08. Throughout his teens, Hansen continued to grow as a young man and as a player, becoming a leader on the Scorpions youth team and beginning to transition to the adult team.
Several of the incoming youth players admired Hansen both for his accomplishments on the field and the kind of person he was becoming away from it. After finishing high school, Hansen continued playing for the Scorpions while beginning training for a military career that would never be realized. On the morning of February 18, 2013, while driving on a German federal highway, Hansen collided head-on with a truck. He died at the scene, just three months shy of his 21st birthday.
"We decided as a team to honor him by wearing his jersey number 44 on our helmets," recalls Patriots fullback Jakob Johnson, one of the late Hansen's former Scorpions teammates. "Florian Hansen was one of our better players, a really talented guy ... one of those guys that everybody looked up to. His family was very involved with the team. His dad was our team manager, organizing all the team travel and such. When I had the chance to come to the States and play [for the University of Tennessee], I decided to take that number. He had played a pivotal role in my football journey."
When, as a 13-year-old, Johnson watched his first American football game on television – Super Bowl XLII between the New York Giants and New England Patriots – he could not have fathomed that he'd one day be employed to wear the uniform of one of those teams. Yet, while his nascent NFL career burgeons, Johnson's improbable journey from Stuttgart to Foxborough, by way of Jacksonville and Knoxville, can already be considered one of the most remarkable in Patriots history.
Like most healthy, active German children, Jakob (pronounced YAH-cub) played youth soccer, but on and off the pitch, he quite literally never really fit in. The team for whom he played never seemed to have uniforms that could accommodate his larger-than-normal size. "All the shorts looked like hot pants on me. All the tee shirts were way too tight. I was always sticking out," he remembers. "And when you're the tallest kid on the pitch, the referees were giving me more yellow cards than I deserved just because I was stronger than everyone."
Soccer for Jakob wasn't much fun. Being bigger and stronger than most of his peers also brought Jakob other unwanted physical challenges at school, where he sometimes got into fights that created instability in his educational life. Jakob's teachers encouraged his mother to get him involved in as many sports as possible to help solve some of these issues. In addition to soccer, he tried basketball and wrestling, but nothing seemed to inspire him or relieve any of his aggressions.
Then, in his early teens, he found the Scorpions, based in his hometown of Stuttgart. "When my mother picked me up from that first football practice, I was tired and happy," adds Jakob. "She was hoping that this sport was finally going to cure me of getting in trouble in school. It's more physical, it's encouraged for you to use your physicality and to be big. It also has that aspect of teamwork and camaraderie that I really appreciated."
In school, at least one subject where he proved proficient was English, which he started taking in first grade. It would later become integral not only to his higher education, but also his professional career. Meanwhile, he continued trying to learn this new, unfamiliar sport.
"As a black kid in Germany, everyone assumes you're more connected to America than you really are, I guess," he observes. "Everyone thinks you can play basketball and that you know NFL football. I didn't even know the rules at the time."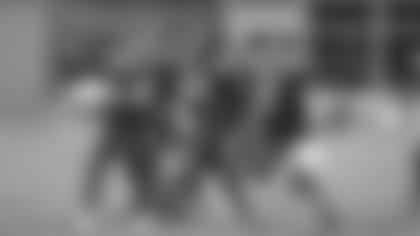 Jakob and some of his new Scorpion friends augmented their study of American football by playing the popular Madden video game. "Before that," he laughs, "it was just, run a route, catch a ball, try to run as far as you can. I didn't actually understand the rules until a year-and-a-half after I started playing." However, it soon became clear to some within his sphere that this game agreed with Jakob, for whom playing linebacker came most naturally.
American football roots run deep in Germany, in part because of the NFL's previous efforts to foster professional teams such as those in the erstwhile NFL Europe league, but also thanks to a long-standing United States military presence in the country.
The Scorpions and other German teams often imported American players to help provide a measure of knowledge, skill, and depth to the rosters. One of those who played for Stuttgart's adult squad, quarterback Tom Schneider, pulled Jakob aside after one of the games, remarking that he felt Jakob really had what it took to play in the United States, possibly even at the college level. "That inspired me," Jakob reveals, "to go a little harder and take football a little more seriously. If he says it, there might be some truth to it."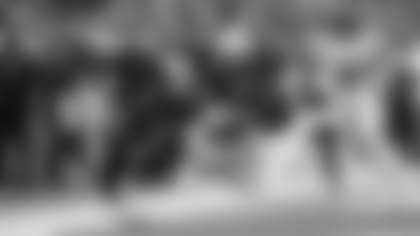 Knowing next to nothing about American college football, Jakob and a friend immediately set about scouring the internet to research everything they could about it. After a couple of weeks, they hatched a plan to compile a Word document listing every NCAA Football Bowl Subdivision (formerly Division I) school, complete with the names and email addresses of every defensive coach.
Jakob then sent messages to hundreds of schools, attaching his highlight reel, videos of his workouts, and a plea to give him an opportunity. Only three of them responded, each with a similar request of their own: They wanted to see Jakob play against top-flight American talent first. Could he go to a prep school or high school here in the United States?
Serendipity favored Jakob. As it turned out, an aunt and other relatives lived in Jacksonville, Florida. Furthermore, The Sunshine State allows students to play high school football up until they turn 19. Although he'd already graduated from German high school in the spring of 2013, Jakob wouldn't turn 19 until December that same year. Plus, he could take a few additional American courses to complete the requirements for a U.S. high school diploma.
In an effort to impress college coaches further, Jakob took the English-language SAT and ACT tests from Germany and received solid scores. Jakob's Jacksonville family also agreed to take him in, as did Jean Ribault, the local high school. In July 2013, Jakob arrived in Florida, expecting, he told his accommodating aunt, to impose on her no longer than a year. True to his word, he'd be gone in half that time.
"Didn't feel that big [a decision] at the time," he confesses with an infectious laugh. "I didn't have anything I was super passionate about besides football that would make me apply to a university in Germany. I had no idea this was going to lead to my getting a scholarship. It was just like, 'I'm going to try this and see if it works. I'll probably be back in Germany next year.' That was the mindset in July. By January, I was at the University of Tennessee getting ready for spring football."
But first, he had to overcome the culture shock of the realities of his new homeland.
"When you have an international background," he points out, "you kind of have a warped perspective of what life in America is really like, because you only have pop culture references. My family lives in Duval County, one of the rougher neighborhoods in Florida. I think I stuck out.
"During the summer, I would jog from my aunt's house to the high school. It really wasn't that far, but it was through some rougher neighborhoods. I think everybody knew that this was this weird German guy that goes to the high school here now. Nobody caused me any trouble, but I think people were a little thrown off by what I was doing."
If in fact the locals were befuddled by this self-described "meathead" of a foreigner, it didn't take long for them to embrace him and his passion for American football. Some of Jakob's new teammates at Jean Ribault, on the fringes of dropping out of school, instead drew inspiration from his quest. "Hey," they thought, "if this German kid that just showed up here thinks he can make it to a college, maybe I've got a shot, too."
The team posted a 7-4 record in 2013 – good enough to make the Florida high school playoffs, but not advance in them. During that season, though, a teammate of Jakob who had a relative on the staff of the University of Idaho sent word that the Vandals might want to take a look at this German kid. Idaho's coaches followed through and became the first school to offer Jakob a scholarship.
Rutgers, Tulane, Syracuse, and the University of Central Florida soon followed. With momentum starting to build, a few schools from the SEC – college football's most elite and competitive conference – expressed mild interest, but none made him offers. Then, Jean Ribault faced Baker County, who themselves featured a blue-chip recruit.
"I played pretty well – a bunch of tackles, a pick," Jakob recalls. In attendance that day, the defensive backs coach for the University of Tennessee, Willie Martinez, who subsequently informed linebacker coach Tommy Thigpen to pay Jakob a visit.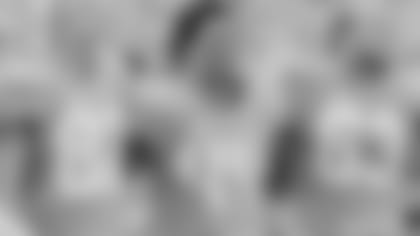 "They pulled me out of class. When I walked into the office and [Coach Thigpen] saw how tall I was, he said, 'We've got to offer this guy.' Which, of course, boosted my head up tremendously. I'm already thinking I'm the greatest thing ever," Johnson laughs at the memory.
At the end of his high school season, Jakob went on an official visit to Tennessee to watch them drop a 14-10 decision to Vanderbilt on November 23. But the Volunteers had already pulled out all the stops for him. "They hooked me quick," he admits. Barely five months into his initial stay in the U.S., Jakob Johnson committed to playing college football in the Southeast Conference.
One year later – 364 days, to be precise – he'd make his first start as a true freshman linebacker, posting three tackles versus Missouri while wearing jersey number 44, in homage to his fallen friend and former teammate, Florian Hansen.
Yet, his coaches still weren't quite sure what to do with this raw athlete. After briefly trying him at defensive end, Tennessee moved Jakob to tight end in his sophomore year. During each of the next two seasons, he'd see action in all 13 Volunteer games, predominantly on special teams.
Some might consider his four-year career in Knoxville an overachieving success. But not Jakob, who candidly confesses, "I left Tennessee with a lot of regret, which is the worst thing that can happen to you. When I went back home to Germany, I went back defeated."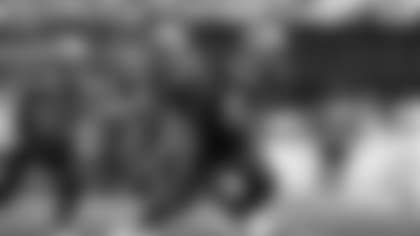 As far back as 2004, the National Football League has been experimenting with ways to develop talented international athletes into American football players. The latest initiative, called the NFL International Player Pathway Program (IPPP), began in 2017, Jakob's senior season at Tennessee. Representatives of the program expressed interest in having him take part during the 2018 offseason.
When Jakob's 2017 campaign and Tennessee career ended prematurely with a late-season injury, he informed Pathway Program officials that he wouldn't be recovered in time. And that, he assumed, would end his American football experiment.
"I had made it this far, playing some SEC football, but I didn't have a good-enough résumé to earn even a shot at the NFL. As an athlete, after four years, I'm thinking, 'Had I done X, Y, and Z differently … Could I have worked harder, spent more time watching film or with my coaches, et cetera?' My original plan had been to continue going to school in the United States, possibly med school."
Jakob's former teammates back in German would hear none of this. They believed in his talent and hounded him to give the sport one more try, back in Stuttgart with the Scorpions. After months of healing and hearing their considerable petitions, he eventually relented.
The Scorpions organization paid for Jakob and his girlfriend, a Nashville native he met at Tennessee, to fly to Germany, where she would finish her studies and he would find a paying job while playing for Stuttgart in his free time. He eventually caught 43 passes for 474 yards and four touchdowns in a dozen games for the 2018 Scorpions.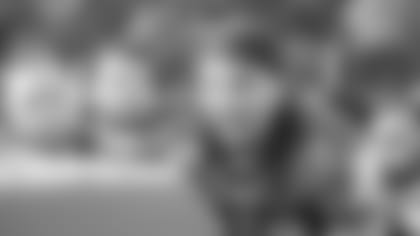 "I just looked at it," he explains, "as an opportunity to play one more season with all the friends I'd made growing up who were always there for me, checking up on me during my time in the United States. It was more for the love of the game. In Germany, some players are paid to play, but at that point, a lot of guys were playing for free, just because you love football.
"It was a fun year, definitely challenging, moving back in with my mom, working all kinds of odd jobs while playing for the Scorpions, but it reminded me why I got in this sport in the first place."
On June 24, 2018, NFL representatives attended Stuttgart's game against its archrivals, the Schwäbisch Hall Unicorns, whose star player was under consideration for the Pathway Program. Even though the Scorpions felt the sting of a 38-0 shutout loss, IPPP officials approached Jakob afterward, inviting him once again for a tryout later that year in London.
Stunned, he nevertheless pounced on the opportunity this time around, abandoning plans to become an EMT and taking what little money he'd saved to invest in a personal trainer, so he'd be in the best possible shape. Jakob impressed during his October 2018 tryout and by December had received an official invitation to join the Pathway Program back in the U.S. in spring 2019. "I looked at it as a second chance," he observes. "I took all the things I'd regretted from my college experience and tried to improve on all of those."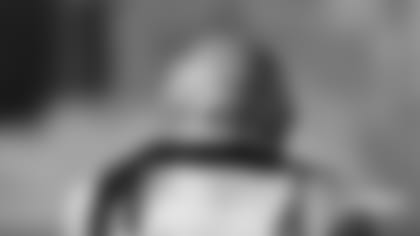 Mosi Tatupu, Kevin Turner, Sam Gash, Keith Byars, Marc Edwards, James Develin – some of the more recognizable names who've played fullback for New England over the decades. Jakob had no idea he was destined for a team with such a tradition at the position, one which the Pathway Program had him switch to from tight end when he got back Stateside. Nor could he have envisioned that fate was smiling upon him once more.
Not all players who participate in the IPPP are guaranteed to be assigned to an NFL club, and even then, they're given no assurances that they'll remain with that club beyond training camp. What's more, only a handful of teams are asked to participate in the program each season. New England and the other three AFC East teams were chosen in 2019, when Jakob showed enough potential at his new position to be delegated to the Patriots, who already had a Pro Bowl fullback in Develin.
"I got lucky," he insists, "to be sent here. Of all places, this is the best to be sent if you're a fullback." Turned out the Patriots were fortunate to have him that season as well. Johnson initially made the Patriots practice squad, but after Develin suffered a season- and career-ending neck injury in Week 2, New England promoted Jakob to the active roster. He made his NFL debut Week 3 versus the Jets and earned his first start the following game against Buffalo.
He caught his first NFL pass in early October against Washington but suffered a season-ending injury of his own a few days later during a Thursday night game against the Giants. Yet, following Develin's April 2020 retirement, Johnson made the 53-man roster last season, and against the Seahawks last September became the first Pathway Program alumnus to score a touchdown in an NFL game.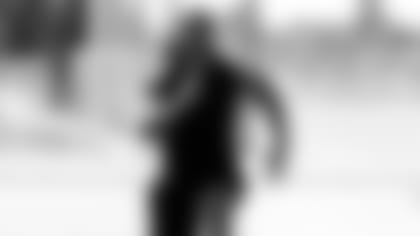 Nowadays, when Jakob Johnson returns to Germany, he stops by Scorpions games and finds fans wearing his No. 47 Patriots jersey. One can't help but wonder what Florian might make of all this – a notion that brings obvious delight to Johnson's voice as he considers it.
"Oh, man, I think he would probably be surprised, because I wasn't that good of a player when we were playing together, but I think he'd be really excited and happy for me that it worked out. Even though I'm not wearing his number anymore, I'm probably doing more to honor his legacy now than I ever did in college."
As the NFL seeks to expand its International Series of regular season games beyond London and Mexico City, the league announced earlier this 2021 season that three German cities are being considered to host future contests. In addition, several NFL franchises have been granted home marketing area agreements (HMA) in certain countries around the world, allowing those teams to promote themselves within that designated nation. Germany was awarded four teams, New England among them. Meaning Jakob Johnson could soon return to his native land to play American football as a Patriot. "Fingers crossed," he says. "I'll do my best to make that happen."