FOXBOROUGH, Mass. – On a Thursday night in Los Angeles last December, with one minute to play in the first quarter, Rams quarterback Jared Goff (now with the Detroit Lions) threw a short pass to his right, intended for wide receiver Robert Woods. As Woods fell backward to the ground, appearing to make the catch, a Patriots rookie defensive back dove to make the tackle.
When the defender popped up with the football in his hands, he raced to the end zone for an apparent touchdown. Replay officials subsequently ruled that he was down by contact, but the interception would stand, giving California native Myles Bryant his first big play as a professional athlete.
Bryant learned to make plays like these in Pasadena, a suburb of Los Angeles about an hour northeast of SoFi Stadium, where his first INT for the Patriots happened last season.
That it should come practically in the shadow of where he grew up seems altogether appropriate, closing the circle that Bryant's football odyssey has thus far taken him.
At age 23, though (he'll turn 24 on January 2), Bryant appears only to be getting started at the game's highest level. Earlier this month, during a 2021 Week 7 game versus the New York Jets, the second-year DB tripled his NFL big-play total by registering his first-ever sack, and later, the first forced fumble of his Patriots career.
"It was cool," he remarks of those latter two efforts, "especially since we were talking all week in the secondary about wanting to start fast in practice. Then, I had the opportunity to help us start fast in the game.
"When I signed [with the Patriots] last year, a lot of people were telling me everything I was going to have to do to make the team. In my head, I was like, 'I've been here before. I did the same thing in college.' God had prepared me for the moment. I wouldn't say I was vocal about it, but I always thought I'd be [in the NFL]. I didn't know how I was going to get here. But I thought I'd be here."
From the start, Bryant may have believed that in his heart, but at barely 5-9, 185 pounds, it took many other football insiders much longer to arrive at the same conclusion.
The finger of green space that runs north-to-south from the San Gabriel Mountains to downtown Pasadena contains a multitude of sporting and entertainment venues – among them a golf course, tennis facility, aquatic center, children's museum and playground, baseball diamond, and a monthly flea market where, yes, you are likely to run into more than one of Pasadena's little old ladies.
None of these attractions, though, is quite so famous as the area's literal centerpiece, historic Rose Bowl Stadium. Each New Year's Day, college football plays its Rose Bowl game here. Super Bowls, college football national championships and playoff games, UCLA football home games, men's and women's World Cup soccer matches, and Olympic events have also been staged at the Rose Bowl over the past 100 years.
Adjacent to the stadium sits an expansive grass field on which tailgaters park their cars on UCLA football and other event days. When there's no activity inside the Rose Bowl, local children stage their own games on that same field outside. Here, Myles first started playing football.
"Those are my roots," he fondly recalls. "I grew up going to UCLA games, UCLA versus USC, a couple of Rose Bowl games, I attended the Texas-USC national championship. I sold programs at the Rose Bowl games ... I loved growing up there. I'm simply a product of Pasadena."
A gifted natural athlete, Myles excelled at several youth sports. None, however, captured his imagination like football, which he remembers coming the easiest to him. Eventually, he became a star player on offense and defense for Pasadena's Loyola High School and began attracting the attention of college recruiters offering scholarships.
Yet, despite helping guide his team to the playoffs during his senior year, Myles hadn't grown into the body type so many prominent programs desired. As a result, most of the offers were rescinded. In the end, it boiled down to a pair of PAC-12 schools, one of which felt like very much like home to him – though not the one you might expect.
"I had offers from Washington and UCLA. As time passed, the scholarship spots filled up at Washington. I had UCLA left, and they thought I was too small, so, they ended up pulling back. Then I reached out to Colorado because I wanted to go and visit, but they never got back to me. I ended up playing my senior season with no offers. Signing day came. Some smaller schools were interested, but I knew in my heart I wanted to go to Washington. I ended up walking on there."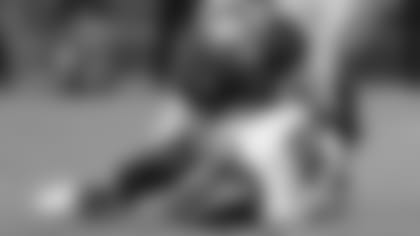 If his new coaches and teammates in Seattle harbored any prejudices against him for being relatively undersized, it didn't take long for Myles to disarm them.
"There were guys that were bigger, quicker, faster, stronger," he concedes, "so, you have to find a way to tackle them, get around them. If the guy was bigger, I had to use my quickness to get around him. If the guy's the same size, I use my power. It's never an obstacle, just part of the game."
Myles started, of course, at the bottom of Washington's defensive back depth chart, seeing limited, if any, practice reps. But soon, players ahead of him either got injured or weren't performing to the coaches' liking. Bryant would get his opportunity and never let go.
"I happened to make plays and from there," he adds, "I kept getting better and better and found myself on the field." As a true freshman, Bryant gained valuable experience in 11 games for the Huskies. Thereafter, he played in all 13 games in each of Washington's next three seasons, finishing his college career with 191 total tackles (122 solo, 14 for losses), four interceptions, 20 passes defensed, three forced fumbles, and two fumble recoveries.
For this Pasadena native, born the day after the 1998 Rose Bowl between Michigan and Washington State, his collegiate highlight may have been his own appearance in "The Granddaddy of Them All," when his Washington Huskies faced Ohio State on January 1, 2019. "That was a full-circle moment," he observes, "from outside to inside." Myles' college football experience overall wasn't at all what he expected.
"It was a wholesome, growing experience," he continues. "People tell you that walk-ons are the bottom of the team, but for me, it was very welcoming. All the guys were willing to help. They didn't look down on me, they just thought, 'This guy can play well, so, let's help him out. Let's find a way to get him on the field.'
"After a while, I got a scholarship and ended up playing. It was a very good experience. It was for sure a humbling experience and gave me a lot of perspective on things."
Following the Rose Bowl loss to the Buckeyes, Myles sensed he needed to learn even more about life, and about himself. When some friends returned to campus raving about their school-sanctioned trip to Tahiti, he spoke to his guidance counselors at the university, begging to be included on whatever cultural exchange program they had planned next. It would happen that coming summer of 2019 in a remote village in Cambodia.
"Going into it, I just wanted to travel outside the country," he confesses. "It was my first time traveling internationally. And it was far more than I expected."
For starters, the humid weather and the Khmer language, neither of which were familiar to Myles; then, the sleeping conditions – on the floor, having to cover himself with insect netting to prevent mosquitoes and other bugs from biting him and his fellow travelers.
"Here, we have toilets," he points out, "but there, they have holes in the ground and just pour water down them to 'flush' the waste. It was just a lot different, but very eye-opening. I'm thankful that we didn't go there and stay in a hotel. We actually stayed in a village with locals for seven days. They fed us. We were able to play soccer with them, teach them how to play basketball, and we connected through that, even though we didn't speak the same language. Sports was the common language we spoke.
"It was a great trip. It allowed me not to take life as seriously as I was taking it. I was able to identify what was important, which is how you treat others, how you make others feel. It also made me realize how big the world is and how different it is around the world. It inspired me to put a group like that together one day, not necessarily to Cambodia, but somewhere outside the U.S."    
In the meantime, Myles had another lifelong goal he wanted to achieve first.
After a solid four years at the University of Washington, Bryant received an invitation to the 2020 NFL Combine, yet never heard his name called during the seven rounds of last year's draft. On May 5, 2020, he signed with New England as a rookie free agent, eventually earning a spot on the practice squad.
After the 2020 regular season opener, the Patriots promoted Bryant to the active roster, where he'd remain the rest of the season, appearing occasionally as either a safety or cornerback and on special teams units. Today, he can draw direct parallels between his having been a walk-on who earned a scholarship and going undrafted, only to achieve his dream of playing in the NFL.
"In high school, I was wondering why all these [colleges] were pulling their offers from me. I'm still playing well. I'm a solid player, one of the best in the state. I walked on and learned how to work hard, how to do the lonely work when no one's watching," Bryant explains. "I learned how to study more than the next man. It prepared me for the NFL. Even this year, just working and having good perspective, helps me continue to grind, to work. Without that experience at Washington, it would be a lot harder taking on this undrafted role."
Just like last season, Bryant began the 2021 season on New England's practice squad, only to be called up temporarily to the active roster in Weeks 4 and 5 (against Tampa Bay and Houston). Current league rules permit teams from promoting their own practice squad players on a short-term basis just twice per individual per season.
As a result, needing depth and experience in their defensive backfield prior to the Jets game in Week 7, the Patriots signed Bryant to the active roster for what will likely be the duration of 2021. With veteran slot corner Jonathan Jones having recently been placed on New England's injured reserve list, Bryant once again has an enviable chance to prove himself.
"Any time I have the opportunity to help this team win, I'm all for it. I'm far from the most talented guy to come out of Pasadena," he admits. "I tell people, some of the best players I've gone against have come out of Pasadena. In the NFL, there are probably a half-dozen of us, and there should be a lot more. There aren't because a lot of those guys made bad decisions. They didn't have the proper moral compass to navigate through certain things and achieve the next level, whether college or the NFL. But I'm here and I have to take advantage of every opportunity."