FOXBOROUGH, Mass. – If, as centuries of empirical evidence would suggest, Hell indeed hath no fury like a woman scorned, then a woman watching her 6-year-old get clobbered in tackle football can't be too far behind. In a 2017 media interview, Mike Goggins, a youth coach from Kentucky, vividly recalled a day when one of his longtime female friends came storming toward him, "her nose … flared out," because Goggins' son had delivered a punishing blow to her son in practice. The boys would remain teammates and their respective parents friends, once the tension-thick air between the adults had cleared.
Yet, this woman proved she could also direct her ire toward that same son when she felt he wasn't living up to his end of the gridiron bargain. The boy, you must understand, didn't particularly like football at the time, despite insisting he wanted to be on the team. He just preferred watching the proceedings from the bench, where he contented himself with seemingly unlimited supplies of water made available to him. Besides, his ill-fitting helmet hurt his head considerably.
Knowing that this boy had no father at home, Goggins eventually took it upon himself to purchase a new helmet for his player. While the equipment upgrade helped with the headaches, the child still seemed disinterested in actually playing.
Lynn Harris would not tolerate this behavior. Around the sixth overtime of a scoreless, snowy game, she confronted her son on the bench, demanding that he either get in the game or face the unspecified consequences when they got home. Fear of the unknown overtaking him, Lynn's son mustered the courage to ask into the game, where he immediately tore off a 98-yard touchdown run.
Lynn's ploy worked better than she could have imagined. Later that season, Goggins' team, called the 49ers, advanced to their age group's Super Bowl, held at Eastern Kentucky University's stadium. The young ball carrier, who that morning was running a104-degree fever, beseeched his mother to let him continue running the football with his teammates. She did, he scored again, and the 49ers won the title, completing an undefeated season.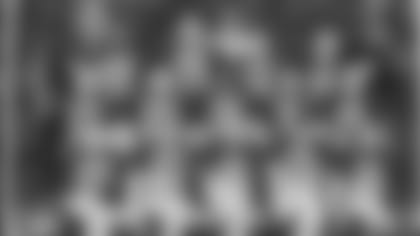 Now 24, that boy currently leads the Patriots in carries (143), rushing yards (603), and rushing touchdowns (seven) 11 games into the 2021 season – feats he'd never have accomplished without his mother's tough love, steadfast determination, and inspiring example.
"My mom's like my best friend ... She's really been the rock of our family since I was born," Damien Harris remarks. "As a football player, a lot of the things I've learned from my mother – resiliency, selflessness – have been paramount to my growing up and development as a person. I appreciate and love her more than anything in this world. Without her, I wouldn't be the man I am today or be where I am today."
Though far from being a man at all at the time, a 7-year-old Damien – Lynn's only son and oldest of her three children – would quickly discover that he would nevertheless need to be the man in his house full of women.
As an emergency medical technician (EMT), first responder Lynn Harris could often be found driving her ambulance around Richmond, Kentucky, a suburban community in Bluegrass territory some 30 minutes south of Lexington. "Always sticking her face in the fire to help those in need," Damien remembers of his mother's primary occupation.
Since Damien's father was not involved in their lives, the burden of supporting herself, her ailing mother, and her three kids fell squarely on Lynn's shoulders. Consequently, she frequently had to moonlight to make ends meet.
"My grandmother just needed a lot of medical attention. She's been battling a lot of things. My mother's always had to be a personal caretaker for her," Damien explains. "She's done that, working multiple jobs at a time, taking care of myself and my younger sisters. At an early age, I had to start taking care of myself sometimes, whether my mom was at work or wherever she was. I had to take care of my grandmother as well. Once my younger sisters came about, I had to start taking care of them.
"I had to take care of my mom at times," he points out, "because with her overextending herself so much out of the goodness of her heart, sometimes it left her a little down. I had to play my part in picking her up, too. I still do that to this day."
Despite her manifold commitments, Lynn remained dedicated to Damien's football career, which had become too prolific for anyone to ignore. In his junior season at Madison Southern High School, Damien ran for 2,621 yards and 42 touchdowns, marks that earned him Gatorade Kentucky Player of the Year for 2013. Even though a knee injury curtailed his 2014 senior campaign, Damien still piled nearly 1,500 yards on the ground, along with 23 TDs.
"In the midst of all that, my mom never missed a game – home, away, it didn't matter," he recalls. "Even now, she's here for almost every game. She's always down to travel with the girls. She would just pack some suitcases, some coolers with food and drinks for the long drives. She's done everything to support me. My mom would do anything, go above and beyond, for her family."
Damien asserts that his upbringing caused him to mature earlier than most children, to gain an understanding of the importance of taking on a purpose bigger than oneself.
"My grandmother's a trooper ... The strength, the spirit that she has is something that's also been instilled in me. My mother's really taught me a lot, seeing her take care of my grandmother and my two younger sisters, as well as myself. It taught me how to take care of people."
Even so, Damien recognized that he still had much more he wanted to learn.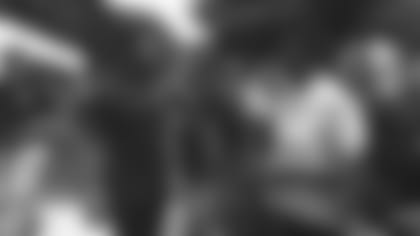 Finishing with the second-most touchdowns in Kentucky high school history (122) and the 11th-highest yardage total (6,748), Damien had his pick of powerhouse college programs. He also had an invitation to The Opening, a Nike-sponsored recruiting event in Oregon. There, he'd reconnect with his youth football 49ers quarterback, Jarrett Stidham, who, after their unbeaten 2003 season, moved to Texas and became a coveted recruit himself.
Ultimately, Damien chose the University of Alabama – to play football, of course, but also to study communications. Damien took pride in applying himself as much in the classroom as on the football field. After four years in Tuscaloosa, he left with a bachelor's degree and two national championship wins to show for his hard work.
"Getting my degree is my greatest accomplishment to date. Being the first person in my family to graduate from college, that comes first and foremost," he proclaims. "I know that gives me a chance not only to take care of myself in the future, but also my family, all the people that have helped me get where I am. As great as this game of football is, as beautiful of a game as it is, it comes to an end at some point. But something that doesn't end is the knowledge, the information that you gain. Nobody can ever take that away from you."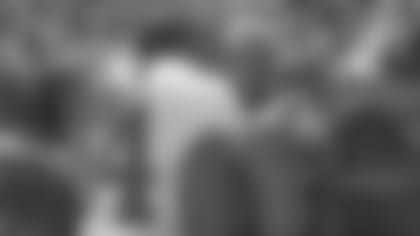 A post-football media career would have to be tucked away for the time being, however. As a freshman backup to future NFL star Derrick Henry, Damien would eventually run for 23 touchdowns and more than 3,000 yards over 54 games in his four Crimson Tide years. Jarrett, meantime, transferred from Baylor to become Auburn's starting quarterback in 2017 and '18, meaning he and Damien would square off in two Alabama-Auburn "Iron Bowl" rivalry games, with each player's school winning once (Auburn in '17, 'Bama in '18).
But for nearly three full seasons now, Harris and Stidham have reunited as teammates after the Patriots selected the pair during the 2019 NFL Draft. Their already strong friendship has only grown ever since. "Absolutely," Damien confirms. "I remember when we first got here, anytime Stid and I wanted to go get something to eat, we'd always go together so we could get a lay of the land, figure it out. It was important having somebody I already knew and had a close relationship with, if I needed somebody to lean on when things get tough, I definitely had somebody."
Since arriving in Foxborough, Harris has faced his share of professional and personal challenges, but like any properly trained running back, he continues to keep his legs moving whenever he meets with resistance. A lesson he first learned not from any coach, but the several strong women in his life.
"Good question," Damien begins with a chuckle. This week, as we in the United States prepare to celebrate Thanksgiving, such a simple question can elicit varying, often complex answers. For some, it's just the house where we grew up or currently live. Others, like Harris, require a more layered response.
"I feel like I almost have a few homes now," the Patriots ball carrier adds. "Obviously, Kentucky's where I'm from, where I was born and raised. I'll always have Bluegrass in my blood, but then I went to Alabama, and it became a second home for me.
"Now, I love where I'm at, being a part of this team, this culture. Never thought that I'd be a New Englander, and it definitely took some getting used to at first, but I've grown to love it here. I love not just the team, but the environment as well. Everything," he quips, "except the cold weather. I'm still not used to that. But I like to think I have a few homes."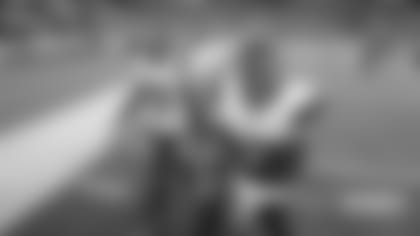 Harris certainly seems to have found a home in New England's backfield, where he's established himself as a regular starter and productive contributor in the running back rotation. After losing a fumble late in this season's Week 1 Patriots loss to Miami, Harris saw his touches and his output briefly decrease, while New England's record as a team fell to 2-4. Since then, however, the club has rattled off five straight wins and Harris has reclaimed his spot as the team's top rusher, overcoming a concussion along the way.
"Everyone has their own struggles, their own story. When things got hard for us as a family," he observes, "I relied on the people of strength – my mother and grandmother – and their tenacity to do whatever it takes in order to get what you want, to accomplish whatever you want in life.
"I think that parallels football in the sense that every game isn't going to be a perfect game. Every play isn't going to be a perfect play. You're going to go through some adversity, you're going to have to battle through – whether that's personal or as a team, as an organization. Things aren't always going to be peachy and go your way. Always having a positive outlook on life, on football – all those things I learned as a child I apply to football and can apply to the rest of my life."
While some might consider a man growing up in a single-parent, all-woman household as a challenge to overcome, Harris prefers, especially this reflective time of year, to adopt an attitude of gratitude for the many blessings it has afforded him.
"I learned how to treat women with the utmost respect," he maintains. "My father wasn't around, but my family made the most of it to this point, and we're going to keep doing it. We're people of good faith. We know that God is good, that God is in the blessing business, and we're all very blessed, no matter what the circumstances are. Obviously, the circumstances are much better than they used to be. We're not where we want to be yet, but we're getting there, and we know it's because God is good all the time.
"That good faith that we keep – in one another, in the Good Lord – that's what carries us every single day. I'm just thankful for the great family I have, full of some beautiful women, the relationship we all have, the togetherness, the bond, and I wouldn't trade it for the world."