When you move away from home, you look for ways to maintain your connection to it. After moving away from Saugus in his early teens, Eric Burns sent a letter to his favorite football team expressing his disapproval of his parents' decision to move to Oklahoma.
Then he received a letter in the mail from then-owner of the Patriots, Bill Sullivan, and an all-white football with red block letters that spelled out "Patriots." The gesture solidified Eric's love for the team.
"It's honestly one of my favorite things in the world," he said.
Now 48-years-old, the lifelong Patriots fan has passed that unwavering support down to his children and he has created a space for other fans in Tulsa. Originally a duo that met watching the Celtics, Eric and Mark Rushing became fast friends. Joking that they would be co-presidents of a fan club, the two decided to take the plunge and form one.
After transitioning to Patriots games, the club of two quickly grew and now have 30 people regularly attending game watch parties at Marley's Pizza in Tulsa.
"It was me and Mark," Eric said. "It's come a long way. It was literally just Mark and I, meeting and watching games. We actually sat at Marley's one day and I said that I was going to get on Facebook and start a fan page."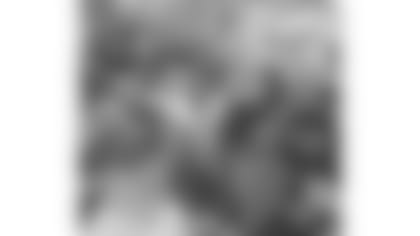 This casual neighborhood pizza joint gives Patriots fans the perfect place to get loud and cause a bit of ruckus when cheering for the team on game day.
"They've got a great bar and venue that they let us use and they do great beer, drinks and pizza specials. They're just awesome to work with," Eric said.
Though the club has 30 regular fans who watch, the Facebook page that Eric and Mark created for the club has close to 200 likes. Because people spend a lot of time in the digital world, the two interact with members of the club via Facebook, sharing Patriots related news, memes and stories.
"We do a good job of trying to share stuff that the actual Patriots post, Tom Brady posts on Instagram [and] we share that stuff," Eric said. "You know, just trying to build awareness."
The group felt like they hit the big time when the Tulsa World wrote about the club in the days leading up to the Patriots taking on the Seahawks in the Super Bowl.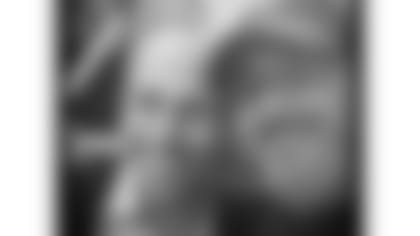 "They did an article about our club and they had a picture of Mark and me sitting there in Marley's with a couple of footballs," Eric said. "So I said 'If they want to talk to us, I think we've done OK. They know who we are.'"
As they move ahead, Eric and Mark look to continue their watch parties with as many people as possible. They've also discussed getting involved with local charities to give back to the community. Time will tell where the group as they continue representing Patriots Nation in Tulsa.