The Jacksonville Patriots Fan Club focuses on bringing people together and providing experiences and cultivating memories for their members. Like Boston Sports Fan Club in Seattle, they look for local Patriots alumni, who can walk them through their time with the Patriots and the NFL. These stories give supporters of the team a feeling of exclusive access to the team they root for on game day.
For Super Bowl LII, the club's president Dave McGraw reached out to former Patriots fullback Marc Edwards with an invitation to the group's watch party. When Marc accepted, Dave set up a chance for club members to ask him questions. The former full back regaled those in attendance with stories of his time playing in Super Bowl XXXVI and what Bill Belichick was like leading up to the game.
"That was the jaw-dropping [moment]. Everyone was sitting there in awe of a Super Bowl champion sitting here talking to them and telling them about the Patriots right before a Super Bowl," Dave said. "I just on a whim messaged him on LinkedIn and he showed up and signed autographs and took pictures with the Super Bowl ring. It was a great event."
Events like these proved to be the perfect encouragement for Dave, his wife and friend to begin the club in Jacksonville. Two years ago, on a whim the trio headed to Houston for Super Bowl LI where they met up with leaders of the Memphis Patriots Fan Club, the Patriots Fans of Tampa and the Houston Patriots Fan Club.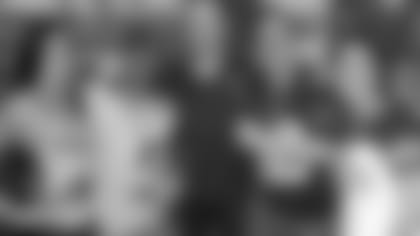 The excitement of the weekend inspired them to recreate that environment in Jacksonville. On their 13-hour drive from Houston, the three set into motion a plan to launch a fan club in their home city.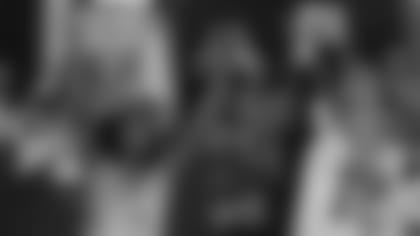 "Our fan club went from zero to probably about 150 at the AFC playoff game," Dave said. "We probably had about 250 people show up for the Super Bowl party."
Now heading into their second season, the club plans on giving Patriots fans an unforgettable weekend culminating in the game against Jacksonville. Visitors can expect a night before rally party on Sept. 15, at the club's home base Wild Wing Café, where they'll be able to mingle with other Patriots fans, catch a live band and get pumped up before the next day's game. Fans planning on going to the club's tailgate should stop by the event to pick up or purchase their tailgate wristbands.
On game day, the group wants to make Patriots feel like their right at home with a tailgate in Lot X at TIAA Bank Field. The club has posted details for both events on their Facebook page as well as pages dedicated for both events.
Ever since the group learned that the team would make an appearance in Jacksonville they went into planning mode to help create an experience of a lifetime. Now that the day of the Patriots arrival is inching closer, they're buzzing with excitement to share their town with Patriots Nation.