Sometimes want surround yourself with people that understand you. When you cheer on the Patriots outside of New England, you want to be around people that show the passion that you do for the team.
In Texas, you can find that with Pats Fans San Antonio, who have carved out a place in a state that cheers for a couple of other blue-wearing teams.
Even though they get some flak from some Cowboys fans in the area, they're comforted by their Patriots home-away-from-home at The Three Legged Monkey, a neighborhood bar in San Antonio. With the general manager and the bartender supporting the Patriots alongside them, the club can create a Patriots experience that encourages members to cheer on the team as loud as they possibly can. They've put up flags that have come straight from New England to make sure that everyone feels the Patriots love.
"The bartender Erin is very attentive to us," said Traci Baker, the club's founder. "She knows what we want. She takes care of us. It's very welcoming."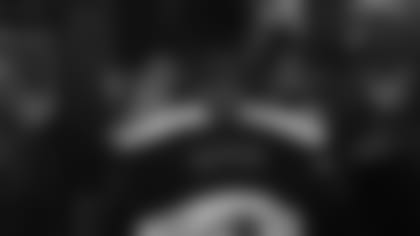 When they gather and watch the game, one of the club's members will call out "first down" then everyone responds. They also make a habit of catching other games when any of New England's other teams come to town.
With a couple firm traditions under their belt, the club plans to explore new ones that they can implement into their culture.             
"We're still working on that and trying to get group members interested in maybe doing some of the [charity] walks down here," said Traci. "There's a pancreatic walk that they do every year, and I've been trying to get a group going."                                            
As they continue to find the traditions that will help set their club a part from the rest, they're working to grow their numbers so that they can have an even bigger presence in San Antonio. Now with more than 350 members signed up for their club, Pats Fans San Antonio has worked hard to build their numbers by connecting with people wearing New England sports gear. 
"When we're out and about in the stores or out eating dinner, we see somebody who has Patriots or Red Sox or even Bruins or Celtics gear on, I just go up and start talking to them and ask them where they're from," Traci said. "I am currently working on getting some flyers and some business cards made up so that we can  put them around places."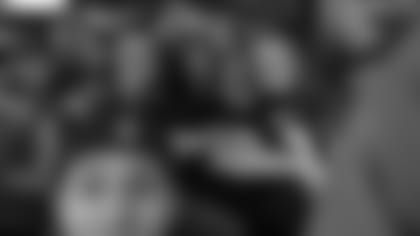 They definitely don't plan on limiting themselves to San Antonio either. Patriots Nation spans across the globe and they want to get out and meet clubs from other cities. As the 2018 season approaches, they've pinpointed dates that would be the best time for fan club meet ups.
"This coming season when we play Tennessee, of course the Memphis and the Nashville fan clubs are going to be there," Traci said. "I think the Georgia fan club is planning on going. We're trying to plan something like that so that we can get out and meet other Patriots fans from other clubs and see how their clubs are."
While Traci wants the number of members in the club to continue rising, she wants the club to leave a positive mark on the city of San Antonio even more.