People can't deny that the Patriots have an iconic uniform. Seeing the blue, red and white "Flying Elvis" on a shirt or a hat stirs up many feelings for those who see it.
For fans of the team, it's a signal that they're in likeminded company. Supporters in Seattle know this all too well as they welcome many an unfamiliar face draped in Patriots gear into their crew. With Seattle's population made up of people from across the globe and the country, Chris Porter and the Boston Sports Fan Group work to create a little piece of New England on the West Coast.
"[T]hat's where it started because it was all about bringing Boston and New England fans together and gathering 3,000 miles away from where most of us originally are from," club president Chris Porter said. "I just love gathering people. There's obviously a camaraderie that human beings love and need. It's almost like New England is its own nationality."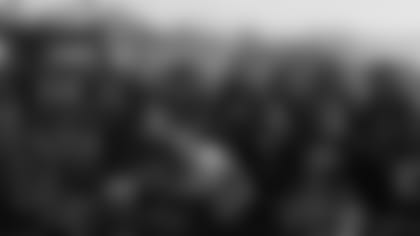 Giving Patriots fans a home base in Seattle did not happen overnight. When Chris moved to Seattle 21 years ago in 1997, he found a sports bar downtown where about five or six Patriots supporters watched the game. They then decided to make it a regular occurrence and from word of mouth, the number of people watching with them grew to 15.
"It was very informal sort of thing. I just had an email list it was called the 'Patriots Fan List' and I tried to keep in touch with people that way for a number of years and the list would just grow and grow," Chris said.
Building this club over the past decade or so has allowed the members to not only form a bond, but also create lasting memories. Eight years ago when Matt Cassel started as the quarterback and the team was set to play the Seahawks, the club gathered at The Showbox near CenturyLink Field for a pregame celebration. They invited former Patriots running back Mosi Tatupu and former guard Bob Cryder to meet with members of their club and held raffles for prizes for members to take home.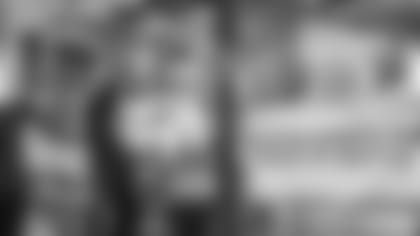 As they got into the festivities, Chris got word from a member of the team that the owner was on his way.
"I walked outside and a few moments later there comes this big stretch limo with two troopers on either side and out comes Bob and Jonathan Kraft from the car," Chris recounted. "So he walked in and I guess Mr. Kraft was expecting a smaller crowd. I'm not sure what his expectations were, but whatever it was, we were able to surpass."
Chris, as well as the roughly 300 people in attendance got the ultimate pep talk for the next day's game. Four years later, Mr. Kraft visited the fan club again when the team travelled to Seattle and shared how much he appreciated fan clubs like Boston Sports Fan Group.
"It was so special," Chris said. "It was one of those kind of memories you're never going to forget. So I have to say that those two memories, the first one is particularly memorable because we didn't expect Mr. Kraft to be there."
Memories like those make the fan club experience all the more worthwhile. Bonding with friends and family and creating a relationship with people who love wearing the same colors makes cheering on the Patriots even more fun than cheering them on alone.