There are a few cities where it's great to be a Patriots fan and some where it may be a little tougher. Head east about 950 miles of Foxborough, and residents cheer loudly for a different team that dons blue on game day. So when Patriots fans head to Indianapolis, they may receive unfriendly looks, but they'll be able to find a group of likeminded people who just want to cheer on the Patriots.
Even though the group has been around in some form since the 1990s, it didn't really pick up steam until about the mid-2000s as the rivalry between the Colts and the Patriots intensified. Joe Reuter, the creator of the Indy Pats Fans club, and his father, Tim, made sure that Patriots fans in the city had a friendly area where they could surround themselves with fellow fans.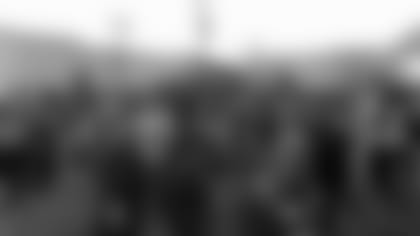 "There wasn't really a football team here in Indianapolis for a long time until the Colts came here, and mind you we'd already picked our sides," Joe said. "My dad owns a bar and restaurant, and it kind of became known that he was going to be the guy that would show the Patriots games."
Tim became a fan of the Patriots in the 1960s when the Colts called Baltimore home, and he passed his love of the team onto Joe when he was six and the rest is history.  Though the two members' only tie to New England is their love for the team, they've helped to create a warm and welcoming environment. The club now has close to 340 members and regularly sees between 40 and 200 of them for game day meet ups.
"There's so many people from New England who have moved out here for careers and family and we have lot of people who not from New England who are just fans and want to be around other fans," Joe said.
So if you're in Indianapolis, head over to Binkley's Kitchen and Bar to meet up with everyone. If you don't find them there, you'll find them a block away at Moe and Johnny's a neighborhood sports bar.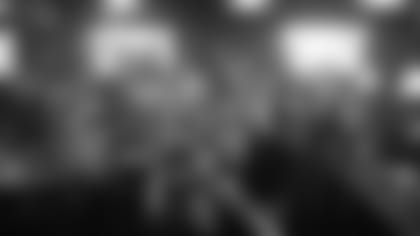 Once you meet with the crew, you'll catch the Pregame Social and catch up with other club members, talk football and get ready for the game ahead. Once the game begins, you'll cheer on every first down,  every touchdown and every tackle. Tim will be there, geared up with his Patriots varsity jacket and Brady jersey or his throwback Grogan jersey for special games. And, when the team secures a win, they gather for a group photo that they'll send to a columnist at The Indianapolis Star.
So as the gear up for the playoffs, they'll wear their Patriots colors proud to let Colts fans know that they really are there to stay.