A week away offered little change in the situation between the Patriots and Stephon Gilmore, but that doesn't mean there weren't any developments worth monitoring. While Gilmore remains under contract as he's set to enter the final year of his five-year deal, he also remains steadfast in his belief that he deserves more than the $7 million base salary he's due to earn in 2021.
The latest, and perhaps most impactful action from Gilmore came a little more than a week ago when he discussed his situation with former ESPN reporter Josina Anderson. In an exchange that Anderson relayed via Twitter, Gilmore said "I just want what I'm worth, however that plays out. Every player should be paid what they're worth. That's just how it is. Hopefully we can find some common ground and get it situated. I just know what I bring to the table and my style of play. Right now I'm just trying to focus on myself and make sure I'm good mentally and physically."
Gilmore added that he wasn't seeking a trade but what I found most telling was a comment he closed with regarding his health. Gilmore will be 31 in September and is coming off a major injury, a torn quad that required surgery. Anderson asked about his status and if he would be 100 percent for camp, and his response struck an ominous tone.
"I feel stronger than I've ever felt since the surgery. I've been running a lot, building full speed," Gilmore said before perhaps offering some insight into his summer plans. "We'll see; if I need to be. But I also don't want to push it."
Gilmore saying he'll be ready for camp if he needs to be struck me as a fallback for the corner should he not receive the bump in pay or extension he's looking for. If nothing is resolved before camp opens next week, Gilmore could attempt to circumvent the fines that would come with a holdout by reporting as normal but remaining off the field due to lingering concerns with his quad.
In other words, he would be holding out without actually holding out. That would allow him to avoid paying big money in fines while continuing to negotiate with some sort of leverage.
Most people following the team believe this situation will be resolved easily and quickly, but I'm not as optimistic. Gilmore appears determined to add significant money to his 2021 salary – likely more than incentives alone could provide. An extension may not be in the Patriots best interests given Gilmore's age and uncertain health, so it's possible that the corner remains on the sideline through camp and perhaps beyond.
If that's the case, no one wins as a Patriots defense that has been completely overhauled in the offseason would take a significant hit without Gilmore's lockdown services on the outside. Bill Belichick's Patriots teams have certainly overcome more in the past, but his absence would not be insignificant. Hopefully there's a resolution both sides can live with on the horizon.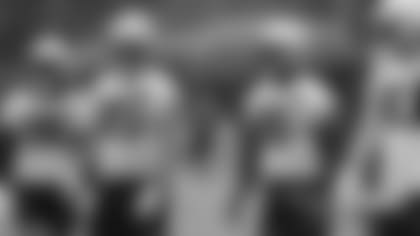 ESPN provided three-year projections for all 32 teams and the Patriots checked in at No. 8 with an overall score of 81.4. With experts Field Yates, Louis Riddick and Jeremy Fowler offering the analysis of each team's coaching, drafting, quarterbacks and overall rosters, the projections are broken up into three parts: Why they're here, biggest worry and what could change for the better. Yates points to the resurgent defense as a main factor for his optimism while also acknowledging that Mac Jones' play will ultimately determine the level of improvement down the road. Both Yates and Riddick put much of their faith in Belichick, while part of Riddick's worries center around a lack of proven weapons on the outside.
"The explosive play component outside the numbers on the offensive side of the ball is concerning," Riddick said. "Can receiver Nelson Agholor duplicate or exceed what was a career season in 2020 in terms of yards per catch?"
Fowler handled the changes and looked at the tight end duo. "Signing tight ends Jonnu Smith and Hunter Henry gives New England offensive flexibility for years. Henry's game is not built on speed, so he should age well. And Smith is only 25, so his multifaceted blocking and receiving game will hold up."
Kansas City, Tampa Bay, Baltimore, Buffalo and Cleveland represent the top five while San Francisco and the Rams checked in just ahead of New England.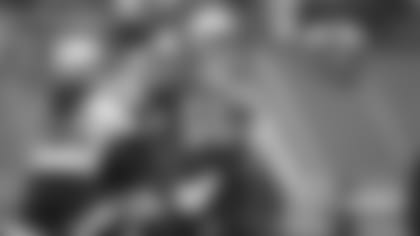 Here in Foxborough training camp will provide the possibility of a real quarterback competition to monitor on a daily basis. While most expect Cam Newton to open the season as the starter, Jones' daily development will be one of the major stories of camp. How long Newton holds off the rookie will be The Question going forward.
Elsewhere, however, there's very little QB drama to be found. Aside from if/when other rookies will take over in San Francisco (Trey Lance), New York (Zach Wilson) and Chicago (Justin Fields), quarterback competitions are pretty scarce.
Perhaps the one outlier will be in New Orleans where Taysom Hill and Jameis Winston will compete for the right to succeed Drew Brees. This is of some importance to the Patriots, who are scheduled to host the Saints in Week 3 and therefore are likely already into their game preparation for opponents in the first month-plus of the season. Clearly preparing for Hill and Winston would provide two drastically different game plans, so this is a race the Patriots coaching staff will likely be keeping a close eye on.
Free-agent newcomer Matt Judon appeared on NFL Network's "Good Morning Football" Monday morning and offered some strong words in support of his new head coach. "Arguably the best coach to ever coach any sport; that's what we have." Judon said. "So with him leading a group of hungry, willing men, it's nothing but up from last year. We're going to start putting it together in a week, and then see where the chips lay." … A couple of interesting nuggets courtesy of the legendary Mike Reiss of ESPN: First, Newton and the rest of the quarterbacks are set to arrive in Foxborough on July 22 to open camp. Also, the rookies are expected to be on hand as well, which puts some urgency to get defensive linemen Christian Barmore and Ronnie Perkins under contract. They remain the only two members of the draft class that are unsigned. In addition, another free agent newcomer, veteran defensive tackle Montravius Adams is expected to arrive early as well. Reiss says Adams is looking to embrace the team's culture as he seeks a fresh start in New England.