It was discussed on a previous PU episode about how nice it would be to have the fluidity with the practice squad like last year. At the time the way the practice squad would be set up was not yet determined. Has that changed? I really would love to be able to have that fluidity with receivers and running backs. – Todd Donaldson
So far there has been no official word on how the practice squad will be composed in 2021, but with the continued questions about navigating the season it would seem to make sense to allow the increased flexibility that last year's adjustments allowed. Those changes included expanding the practice squad to 16 players, allowing six veterans to be signed to the squad and giving teams two chances to promote a player to the active roster without having to allow them to pass through waivers to make it back to the practice squad.
Personally, I think these rules should be made permanent. They allow more flexibility and give teams a chance to get younger players experience without having to worry about losing them, but also gives veterans another way to keep an NFL job. The NFL seems to be taking a similar approach to what they did last year -- waiting until the last moment to decide anything – so expect some clarity in the next week or so. -Mike Dussault
What is the word on Joejuan Williams? As a second-round pick entering his third year, this should be a make-or-break year. Might he move to safety now that Chung is retired? He makes a pretty good salary for a guy that hardly plays so I am curious. Do you see him as a late bloomer and a reliable situation player or a likely bust. This year has to be a step up or step out year. – Rick Malec
With Stephon Gilmore's contract situation, it puts a big spotlight on Williams who hasn't had a chance to grab a sizable role in the secondary just yet. He showed some promise early last season as a tight end matchup piece, but that never really panned out as the season went on though he did get some decent experience, registering 171 total defensive snaps and 176 special teams snaps. He has excellent size that is unique among the defensive backs and that's always something that will be going to his advantage. But is he capable to being an outside cornerback? Playing man coverage against the quickest and toughest opposing receivers? There are so many interior matchup pieces, from Phillips and Dugger, to Jonathan Jones and Myles Bryant, not to mention rookie Joshuah Bledsoe and veteran Adrian Colbert. It might be harder to find Williams a spot inside than it is outside. We'll see if he can harness the experience from last season, with the lack of depth at outside corner, this is his best chance yet to earn a defensive role but right now it's not clear exactly where. -Mike Dussault
Hey guys, lifetime Pats fan and I appreciate your hard work. After watching the seemingly cyclical nature of the last 20 years I have a bold prediction for the breakout receiver who will surprise everyone this season. I'm talking about Gunner! He miraculously made the team due to his tenacity, intelligence, and punt return abilities. He also played a different position in college and not 1 other team would have given him a second glance. Reminds me of my all time favorite receiver, Julian Edelman. As soon as Welker left, Edelman took over and in my opinion was much better in clutch situations and toughness. Now that Edelman retired, I promise you will see much more of Gunner and he will be the next iteration in the slot cycle. What are your thoughts since all the receiver talk seems to forget he's even an option? Thanks again and Go Pats! -Mike Nicolosi
It's been fun watching Gunner develop over the last two seasons, going from a small school cornerback to an All Pro punt returner. He's one of those guys who has consistently improved and a big part of that in 2020 was just staying healthy. During OTAs he looked like he continued to make strides and looked sudden and consistent during the teaching period. As you mentioned, it took some time with Edelman, due to a stacked depth chart when he arrived coupled with untimely injuries. He managed to hold on using his punt return, and sometimes cornerback, skills until he could breakout. So far, that's what Gunner has done as well. Watching how shifty he is, it's hard not to imagine him becoming a slot weapon like Edelman or Danny Amendola, but that's a tough task that will require him to take his consistency to even another level. He should be a preseason workhorse and it's in those games and joint practices where Gunner could make some noise as a receiver. Getting open off the line will be the key area to watch, as well as catching everything thrown his way. -Mike Dussault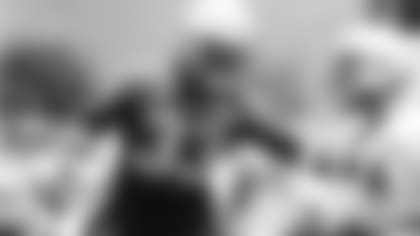 I'm confused. Everyone is predicting we will see Jones at some point starting this season. With that said doesn't that mean Cam failed again and it's another bad season in New England? If that's the case and we basically know Cam can't get it done let's just move on from Cam and let Jones learn the next few seasons with live action. We have a solid O-line so he shouldn't get hit much. Again if we believe Cam will fail we probably should have held off spending so much money on average players this past off season and saved it all for future studs once Jones gets that first season or two under his belt. I personally have some faith in Cam but that's just me. What's your opinion on these few issues I mentioned here? -Ron Scarlata
I've wondered the same, and the question I keep coming back to is what makes a successful season with Newton under center? How high is that bar? Because if you're going to miss the playoffs, I don't think it makes sense to do so while getting no experience for the quarterback you selected in the first round. But there's also not wanting to get Mac Jones killed and while the o-line is good as you pointed out, it's as much about the rookie being able to make protection calls and understand what the defense is doing as it is the physical talent and experience of his blockers.
The way I see it, there's two easy places to consider making the move to Mac. First is after the Bucs game. The Patriots have three winnable games before that tough challenge that will be hyped beyond all belief. If it's a slow and uninspiring first quarter of the season that looks too much like 2020, that could be a point to make a change. Or, if Newton shows some early promise, it might make sense to revisit a move after the Week 15 bye coming off a huge divisional game against the Bills. At that point, the 2021 Patriots' fate could be determined and if it's not what anyone was hoping for it's a good place to make the switch and give the rookie the last four games to get some experience.
Ultimately, Mac's a first-round pick and he's going to play at some point unless Newton has a major resurgence but it will be a fine line as to when it's time to give the rookie a look. -Mike Dussault
Hello! One thing that has been lingering on my mind lately while looking at the Patriots roster, and it is not the ever-intriguing QB or WR situation the team is currently facing. On the other side of the ball, I see too many defensive backs to start. With Adrian Phillips playing a hybrid linebacker position most of last year, will he be returning to safety to replace Chung? Or will it be second-year Dugger? At CB, I see Gilmore (his situation remains to be seen), rising star JC Jackson, and new Patriot Jalen Mills. Will the likes of Jonathan Jones get lost in the crowd here? How do you think the Patriots secondary will shape itself coming into the season? -Justin Roberts
I think it's important to note that the team sees all their cornerbacks and safeties as one defensive back group, and they love matching up against teams, so you can't put them into an easy box of starters and backups. Let's start with Dugger because I think he has the potential to be better than Chung and I see him as having fully-balanced safety potential which would be a huge plus to the defense. I think eventually he'll take over for McCourty on the back end, but we'll see how his deep coverage develops this year.
Phillips seems like he'll be more of the Chung role, which is really a linebacker role. After that trio of "safeties" and the two true outside corners in Gilmore and Jackson, there's just a whole lot of pieces to be moved around, starting with Jones and Mills, who should be significant factors. Then you wonder how Williams, Bryant, Colbert and Bledsoe could possibly fit. As I mentioned earlier, my only real concern for the secondary is if they need a true third outside corner, a role Jason McCourty held down capably over the last three years. He was thrust into action a lot, and if Jackson or Gilmore aren't available, their new depth will be tested. -Mike Dussault
If Mac Jones was going to earn the starting job in camp, do you think he'll have to show major strides in the first week to have a chance of doing so? -Tom Shaw-Mellors
It's hard to put that kind of demand on things in the first week, especially when, for the first few days they're not even in pads yet. I think the key word for this quarterback competition is consistency. All four of the QBs had some nice moments in minicamp, but each also had their down moments as well. If one is able to show up, day in and day out, in training camp and make consistent decisions and throws, it will be hard to ignore. It's especially hard for Mac going up against such a veteran defense every day. That will help all the QBs get prepared, but it will also be a real challenge for the rookie especially. -Mike Dussault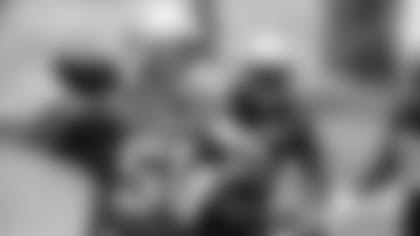 With the increased talent/depth at the LB position, what do you think happens with Winovich this year? -Dave Iarocci
I think it has to start as a pass rusher for Wino, because as much as it would be great to see him earning early-down reps, his role is most likely going to be most heavily dependent on what he does best and that's rushing the passer. I'd put Josh Uche in a similar category in that their young, fresh legs need to give the defense the kind of relentless speed rush that they've both shown flashes of. How do the veterans Hightower, Judon and Van Noy mix with these younger players, including Ronnie Perkins, to construct the defensive rotation on early and passing downs? Injuries will probably play a factor, but I believe if this is going to be an elite defense again the young players like Winovich, Uche, Perkins and Jennings have to play a significant part. There's no guarantee that all of them will make a push, but at least a couple of them have to, especially Wino as he enters his third year. -Mike Dussault
Hi Mike, who do you expect could have a breakout season between Jakobi Meyers or Damien Harris? -Gabriele Crescini
I choose… BOTH! But seriously, for the offense to really get on track I think both third-year players will have to have their best seasons yet. I'm especially bullish on Harris, who should easily have a 1,000-yard season if he can stay healthy. I think people forget how electric he was in the middle of last season, giving the Patriots a home-run hitter who could deliver big scoring plays. Meyers' improvement has been impressive, I'm not sure I can recall a previous player I've watched making such remarkable strides in the mental aspect of their game. By simply knowing where to be, how to run his route and making the catch, Meyers emerged as the Patriots most consistent receiver last year. I expect his game to continue to speed up and he could very well be the next third-down slot machine that is so vital to the offense.
Both players are easy to root for, great guys who are among my favorite to hear from. My hope is that they both have monster seasons, they deserve it… and the Pats' offense badly needs it. ­-Mike Dussault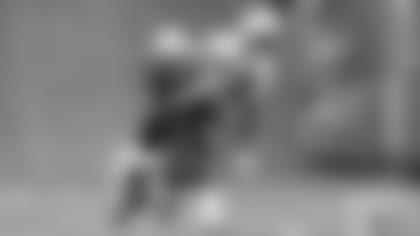 Who do you see as the odd man out in the RB room after the Pats drafted Stevenson? Given Stevenson's previous special teams experience I'm thinking it will be Bolden. -@PatriotsOpinions
I never get too antsy to cut a running back with this team, they seem to know injuries are inevitable and do their best to hang on to every potentially valuable asset that they have. You're right though, Stevenson's special teams experience, as well as receiving ability are x-factors in this positional group. If he's better at those two things than Brandon Bolden, then wow, the Patriots found a player. That's what's so great about Bolden and why he's so hard to cut. He can really do it all as a special teamer and running back, bringing incredibly rare value. That's why he's been around as long as he has.
But I think this is a position group that will be really affected by the practice squad rules and having some flexibility with J.J. Taylor and Bolden could help the team manage a group where you really have positive upside from six different guys. Taylor will truly be one to watch this summer. With expanded opportunities, especially in preseason games, he could really be a standout. He was among the most consistent players in spring practice. -Mike Dussault
Which WR gets the most receptions, yards, targets this year? Will there be a clear #1 or will these be shared amongst Meyers, Agholor and Bourne? -@Crehfish
If it all works out perfectly, I see it this way… Agholor has the most yards, replicating his deep threat status that worked well last season in Vegas. Meyers has the most catches, being the gotta-have-it receiver in the mold of Troy Brown, Deion Branch, Wes Welker and Julian Edelman. Bourne has the most all-purpose yards, carving out the space between Agholor and Meyers as a specialty player who can be used in a variety of different ways, especially as a catch-and-run player. In that regard, there's no clear number one, but all three are complementary of each other. ­-Mike Dussault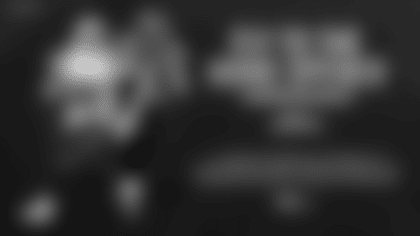 Home Opener Sweepstakes
Enter to win two tickets to the home opener and two JetBlue flights.