It's a historic week -- the return of TB to Gillette Stadium. It's a matchup that doesn't need any more hype; the world will be watching regardless. Which is why I am confused by the media's overblown attention to how much ill-will Tom Brady has for Coach Belichick. He said himself: "I have nothing but respect and admiration for my time there." Why can't reporters accept these words? I realize that Brady this summer said that "95 percent" of what he says to the media is lies. Folks, that statement is also a lie. Tom Brady loved being a Patriot. He loves being a Buc and he has every right to enjoy a few years in another situation. He's a competitor so he has ill-will toward every team except his own (which is why we loved him for 20 years). Meanwhile, the Pats have a new QB and high hopes for the future. Why ruin our wonderful memories by making up stories that we have no idea whether they're true? Sure, print the Tom Sr and Alex Guerrero quotes. But instead of taking their words as truth, admit it: we just don't know. Have a great return visit Tom. But I'll be rooting against you this time. - Mark Aiken
I'll admit that the ever-present and growing hype surrounding this game can get tiresome for us all. I was especially frustrated last week as the Patriots prepared to play the Saints and the talk was almost entirely centered around Brady and Belichick. But as frustrating as that can be, I have to say the storylines are fascinating and it's completely understandable why everyone is so excited to discuss it. You mention a few quotes from different sources and you decide which ones are true. That's your right as the reader – you get to determine how to interpret the information you absorb. You claim Brady was lying when he said he rarely speaks the truth to the media, yet you choose to believe him when he says nice things about the Patriots. You claim you know Brady Sr. and Guerrero might be lying because they said Tom holds some ill will. There's no way of knowing for sure how much truth there is to any of this. But I don't get to pick and choose which comments are to be believed. I feel Brady and Belichick are the best to ever do it – that doesn't mean I'm right. And it doesn't mean someone who feels differently from me is wrong either. Just like I don't have the luxury of cherry-picking the quotes I feel are truth and which are fiction. As an observer I can't claim the stuff I agree with is truth and the stuff that runs counter to my feelings is false. Either way, the theatre that we'll all get to experience on Sunday should be quite memorable and that – unlike the incessant hype – is something I'm greatly looking forward to.
Am I the only one who has noticed that we keep hearing from Tom Brady and his entourage (Gronk, Guerrero) about anything and everything anti-NE? "Tom found his voice" - "Gronk feels happier then he ever was in NE and feels like he gets to be himself" - "Bill treated Tom like every other player when he should've been giving him specialty treatment" - "this is what we came here to do" --- I used to respect Tom Brady, but now he seems to be showing his true colors. He got tired of grinding out wins so he went to a stacked team that only needed a good QB. He didn't want to help develop any new offensive players or rebuild the team in any way but is now mentoring a 4th rounder who may or may not play much this year. He took as much time off as he could in the last years in NE, but shows up to every possible practice and even organized his own minicamps to develop chemistry with the offense. Yes we should have kept him, but at the same time he said 45 was the end line and clearly it isn't (maybe if he told us he was open to 50 we wouldn't have had to make such a decision on how to keep the dynasty going) My question is why are we still showing this man love when the way he and his minions speak about this organization are clearly just polite remarks that ring untrue to so many (my time in NE was "special") That's a public way of saying "I won there but it sucked and I'd never go back". This is one fan who will not be cheering TB12 when he returns to Foxboro and probably won't cheer him on ever again. - Ryan Tondreau
I can definitely understand the frustration many Patriots fans might be feeling when they hear Brady say negative things about the Patriots. It's tough to hear someone you rooted for and respected so much say such things. And I would never tell fans how they are supposed to feel. Actually, I get really annoyed when my colleagues try to tell everyone how they are supposed to react to certain situations. To me the reaction you have experienced toward Brady is part of what being a fan is all about. It's a visceral response. Honestly, I don't share your opinion when it comes to Brady and I certainly don't agree with your characterization that he inherited a stacked team – I feel he created the stacked team. But more importantly than disagreeing with anyone's opinion I'd instead say you have every right to feel the way you do. Being a fan means that you are emotional and care about the team you follow. When that team is portrayed in a negative light, you react. Nothing wrong with that. Many agree with you and many others don't. Again, that's what following sports is all about.
Just some thoughts about Tom Brady with Buccaneers and some regrets. I read he is not in New England anymore. I even read what Brady could do with Patriots 2021 team. Like if suddenly we could forget that Brady would absorb $20-25 million of cap at least. So with Brady it means no Judon no Henry no Agholor no Smith. It's not the same team. Mac Jones is here and we are rebuilding, sooner or later it has to be done. We should enjoy it and stop regretting TB. Your thoughts? - Ludovic Boisseau
Again, I don't like to tell people how they're supposed to think. I agree that a rebuild was coming sooner or later and now it's here. I don't agree that it couldn't have been done with Brady still here but that's an argument for another day. Mac Jones is here and the early results have been promising. I am looking forward to watching his continued development this season and seeing where he can take the team. In terms of regretting Brady's departure or not, again that's up to the individual person. Speaking for myself, I will always be disappointed that he didn't remain in New England for his entire career.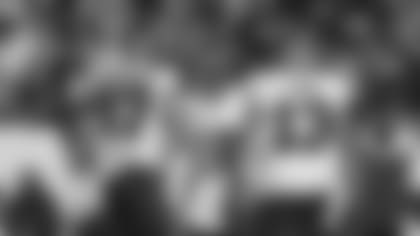 In preseason, the offensive line seemed to be among the strengths of the Pats. Early in the season, though, Mac Jones turned out to be a tackling dummy, absorbing maybe the most hits in the NFL. So what do you guys think the team needs to do ASAP to protect Mac? And is it only the porous line the main reason why we do not see any explosive plays from the offense? - Rosen Rashkov
The loss of Trent Brown at right tackle was a major part of the problem over the first few weeks of the season. Jones was sacked six times and hit on 22 other occasions, including 11 against New Orleans. Obviously that type of punishment will take its toll if it continues. Much of that falls on the play of the offensive line, obviously. Brown's absence has created a hole at right tackle and Justin Herron and Yasir Durant have struggled at times to fill it. But they haven't been the only problems. Isaiah Wynn hasn't been sharp on the left side, and against the Saints there was plenty of pressure coming up the middle as well. And part of the problem is Jones, who as a rookie hasn't always been able to recognize where the pressure is coming from. It's all added up to too much pressure and the offense has struggled to produce as a result. Brown's return would help, as would Jones' continued maturation, but the execution simply needs to improve.
Please refresh my memory. Who did we get from the Cardinals in the Chandler Jones trade? - Jeff Gray
The Patriots dealt Jones to Arizona in 2016 in exchange for a second-round pick and guard Jonathan Cooper. Cooper was a former first-round pick who didn't pan out with the Cardinals and hasn't really established himself since the trade. He's been a journeyman who never played for the Patriots in the regular season and has been with five organizations in his career. In retrospect, that's a trade Belichick likely feels didn't net great value in return as Jones has emerged as one of the premier pass rushers in football since leaving.
Why is Yodny Cajuste on the roster? Seriously. When Trent Brown hurt his calf the Pats were rearranging deck chairs on the Titanic by alternating Yasir Durant with Justin Herron. They both were awful. If Cajuste isn't playing then he's literally a fourth-string RT. -Anthony Salerno
At the time of Brown's injury, Cajuste was dealing with an injury of his own and was inactive for the Dolphins game as a result. He was dealing with a hamstring problem and returned for the Jets game but perhaps the coaches feared he wasn't at 100 percent and therefore continued to go with Durant and Herron instead. I would agree that if a healthy Cajuste can't get playing time over that tandem with Brown out then it's hard to understand why he's on the roster. But I feel that if he is healthy then he will be a solid option based off his solid preseason. Either way the offense needs Brown in the lineup on a regular basis.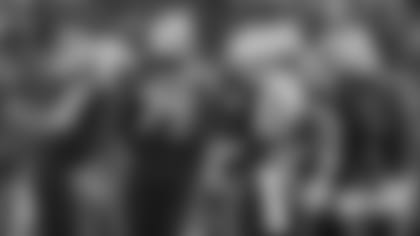 This is more of a Mike question, I think. I was at the game against the Jets and I felt like outside of three plays that I can recall, Ja'Whaun Bentley really just failed to make plays throughout the game. Obviously nobody expects him to cover that well, but I just kept seeing the Jets gash us right where Bentley looked like he was trying to fill. Do you feel similarly or is it the more likely option that I'm just an idiot layman that knows nothing? - Ryan Harriman
I think Bentley has flashed some improvement early in the season, particularly as a pass rusher. He's shown good speed and timing in that regard and has been able to disrupt the passer on occasion. He's also been active while getting a ton of playing time in the middle of the defense. Has it been perfect? No, as you mentioned the run defense, which he should be a huge part of, hasn't been great. But I do feel he's shown some overall improvement in his game and has complemented Dont'a Hightower and Matt Judon well thus far.
With Big Vince's nomination to the Pro Football Hall of Fame, retirements from Julian Edelman and Patrick Chung this offseason, and active legends on the back end of their careers, I've gotten to thinking back on the incredible generation of Patriots who made up the Dynasty 2 run. Taking into account some projections and question marks, and skipping TB12, who do you ultimately have in or out for the Patriots Hall of Fame: Wilfork, Gronk, Hightower, (Devin) McCourty, Slater, White, Edelman, Chung, (Malcolm) Butler, Gilmore, Welker, Moss, Amendola, Gostkowski, Ninkovich, Mankins, Mayo, Dante Scarnecchia, Ivan Fears? - JT Burger
Certainly my list among those you mentioned would start with Gronk and Vince but I would guess many of the guys you mentioned also would be strong candidates. Hightower, McCourty, Slater, Edelman, Welker and Mankins would be easy picks for me. Probably White as well. Some of these guys plus the others you mentioned could be facing a logjam with so many candidates to discuss. The team's immense success has given a lot of players the opportunity to be included among the Patriots best. It will be difficult determining which players get in ahead of others but no question there are a lot of worthy options.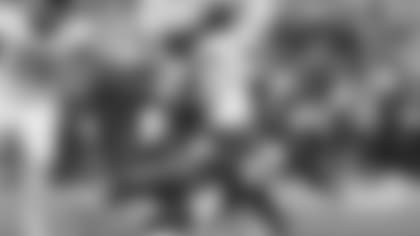 Pro Football Talk suggests the Lions are shopping Jamie Collins. Time for Jamie III with the Pats, if only to improve speed in the LB corps? - Pete Clark
I wouldn't have a problem with Belichick trying to add some depth to the defense. Acquiring Collins would qualify to me as – it's never a bad idea to add quality players to the roster. I'm not sure where exactly Collins would fit as Matt Judon has taken over the spot Collins most often played when he was last here. But adding Collins to the mix would allow Belichick to mix and match his personnel and keep players fresh. Assuming the price is right, I wouldn't be opposed to making the move. It looks like Kansas City could be in that mix as well.
What do you think the chances are of potentially bringing in a new addition at wide receiver or do you think the books are closed for the season? - Mark Saez
I think Belichick is always looking for players who might be able to add to the mix, but in terms of impact players it's not often that the additions made midseason fall into that category. It's not impossible that a quality player becomes available but it is quite rare to acquire a player at the trade deadline and have that player made a significant impact. We will probably start to see some rumors of players who might become available in the coming weeks, and then we might be able to figure out if Belichick could be interested. Always a fun time of year.
Do you feel as I do that Bill Belichick's nepotism in hiring coaches is partly the reason for the steady decline of performance in the front seven? Ever since Brian Flores has left that unit has steadily declined and shows no sign of continuity. Bill has not brought anybody in with proven NFL defensive line or linebacking coaching experience. - Bobby MacAllister
While I would agree that the play of the front seven has dropped a bit in recent seasons – especially when playing against the run – I disagree with the reasoning. Belichick has always favored promoting coaches from within his program rather than searching for outsiders to fill spots. There have been times when he's done that, but Flores himself was a guy who rose through the ranks and ascended to his position inside the Patriots organization. In other words, he gained his experience within the Patriots system. The same could be said of coaches like Josh McDaniels, Matt Patricia, Brian Daboll and many others through the years. So while the front seven needs to improve, I don't think nepotism among the coaching staff is a major factor.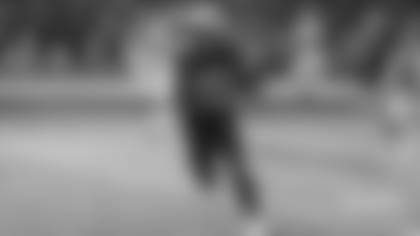 When Pats traded a young and talented RB Sony Michel and kept the worn out Brandon Bolden, I knew that it would come back to haunt them. So why is it not obvious to the GM? - Larry G.
I'm not really sure Michel's presence would have made much of a difference in the aftermath of James White's injury. They really don't play the same position as White is used more in spread formations in passing situations and Michel is mostly used on early downs as a runner. As for Bolden, I would agree that I would have rather seen J.J. Taylor in the lineup against the Saints but if Michel was still on the roster he wouldn't have been in over Bolden either. I had no problem with the Michel trade and I don't think his presence would have made a difference on Sunday. If something happens to Damien Harris down the road, then Michel would be missed.
Really disappointed by the start to the season. Was expecting this to be a 10- or 11-win team. Seems to be the same problems as last year on offense: red zone issues, every yard is a struggle, no chunk plays, etc. I expected last year to be a struggle, but this year there is a lot of talent on the offense. Mac Jones was the question mark, but he's been a pleasant surprise. None of the interceptions were his fault. O-line and TEs have been surprisingly bad. Running the football and ball control is the smart thing to do with a rookie QB, but now it's looking like they are going to be forced to ask too much of Mac Jones. I don't want him to end up in the same situation as Zach Wilson and Trevor Lawrence and become a turnover machine like them because they have to do too much. Your thoughts? - Robert Naegele
My first reaction would be that it's still pretty early in the season. Three games aren't enough to make such strong declarations. But I also would say that Mac Jones is a rookie and assuming he would be immune to the problems the other rookie quarterbacks have faced just because he's on the Patriots is probably a bit too optimistic. There have been signs that Jones is developing nicely and other times when he's been off a bit. On Sunday he threw three picks and was sacked twice, all largely due to poor protection. That happens to rookies because they don't always know where the pressure is coming from. The running game hasn't been great and the offensive line needs to be better. No arguing with you on that. But there's still plenty of time for improvement.
To my eye, it seemed that during the first half vs. the Saints that they were aware of every play before it was called. Three straight three-and-outs for the Pats. Do you believe that the New Orleans defense can be that erratic over three games or perhaps we have a Spygate on our hands? Considering what N.O. did to Green Bay also, it does give me pause. - David Brown
New Orleans has an excellent defense and I honestly don't think they've been all that erratic. The Panthers game saw Carolina dominate Jameis Winston and hold the Saints to 128 total yards. Therefore Carolina was on offense all game long, and yet still scored only 26 points. And that was without Marshon Lattimore and C.J. Gardner-Johnson in the secondary. Those guys returned and the Saints continued to play great defense, as they have for the last couple of seasons. Maybe we'll find out sometime in the future that they were doing something wrong but the Patriots offense has struggled in all three games and I don't think that's because of any illegal activities.
What are your thoughts about why Damien Harris sat out so much of the third and fourth quarters? I get that Bolden was covering for White and is more trusted in pass protection, but they even rushed with Bolden in key situations, for no gain. Also, what are your thoughts about why we got away from the running game so quickly? - Kevin Pilz
The Patriots were trailing 21-3 in the third quarter so it's hard to keep running the ball while trying to play catchup. In addition, the Saints have one of the best run defenses in football and they limited Harris to 14 yards on eight carries, so continuing to pound it into a brick wall didn't seem like the best formula for a comeback. I didn't like Bolden getting those two carries late in the third quarter when the Patriots had a chance to score a touchdown, but I can't really complain that they tried to throw the ball in an effort to make a comeback while trailing by multiple scores the entire second half.