After six games it is abundantly clear that Tom Brady deserves the majority of credit for the Patriots pass success. I have no doubt that Bill Belichick is an exceptional coach, however, he significantly lacks in procuring talent, with a few exceptions, such as Brady, Rob Gronkowski, Julian Edelman and a few others. BB has made so many blunders in the second rounds of the draft. So far this year, his free agent acquisitions are not panning out. Only Matthew Judon is worthy of the contract he received. Jonnu Smith, Hunter Henry, Nelson Agholor, etc. are all underwhelming. My question is do you think Bill should lose his GM title and personnel gathering responsibilities? Mr. Kraft took them away from Bill Parcells and allowed someone else to "shop for the groceries." - Mel Ford
I think there are some sweeping generalities used in this post like suggesting Belichick has only drafted a few good players and that only Judon is playing well among the free agents. Obviously Belichick drafted dozens of quality players over the years and many of them were part of many Super Bowl titles. The draft hasn't been as productive over the past several seasons but more recently it looks like Mac Jones and Christian Barmore have the ability to be part of the future for sure. Specifically tackling your question, if you do take away Belichick's GM responsibilities are you then prepared to lose him as the coach? That's exactly what happened when Parcells left, and that's why he complained about not being able to shop for the groceries. So, if you're looking to make a big change then I guess that would make sense. I'm not ready to walk away from Belichick as the coach, therefore I'm not looking to replace him as general manager either.
Why has the defense been so porous at times, giving up huge chunk plays, and situations like third-and-25 in a critical game and further, why does it seem the team is not as well prepared for these tight games as they have been? Also, why has the Patriots defense failed to gain consistent pressure on the opposing quarterbacks? For example, Dak Prescott seemed to have all day in picking apart the Patriots secondary? I thought the investments made in the offseason on the front seven players, would have made some kind of difference? Why is the offensive line, particularly the tackles, been consistently bad, giving up sacks on bull rushes by opposing defenders? Is all of this a lack of talent, along with poor coaching? -Michael Shea
These kinds of questions are never easy to answer because they involve a lot of factors. Yes, I think the Patriots were not as talented as the Cowboys on Sunday and that was a huge part of the problem. I think people felt the defense would be able to do some things before the season started and to me a lot of that changed when Stephon Gilmore was taken out of the mix. I thought the front would be able to generate some pressure on the passer in part because I felt with Gilmore on the back end taking away the opponent's best option that the coverage would help lead to some sacks. That hasn't happened, and at times, like the 24-yard pickup on third-and-25, the results have been disastrous. As for the offensive line, I think injuries explain some but not all of the struggles. Trent Brown's absence is not solely responsible for all of the problems. In retrospect I wonder if Isaiah Wynn misses the presence of Joe Thuney at left guard, and perhaps his lack of familiarity with Mike Onwenu is part of the problem. But Wynn has struggled and the others have as well at various times. Now Shaq Mason is out of the lineup too. The front has been a mess all season. As for the team as a whole, I do think the Patriots are still rebuilding and talent is part of the problem.
I'm lost. I see a lot of repeating the same offensive strategies and conservative play calls, yet expecting a different result. I thought the Patriots strengths were going to be their two FA TEs. What percentage of possessions has the team operated in 12 personnel and why do we not see this formation more often, especially with our OL problems (block & release)? Henry is improving, but has Jonnu been given a fair chance to succeed? I don't think he has. Secondly, Mac seems to flourish in "tempo" no-huddle 11 personnel, with quick reads. The play calling is too conservative to obtain any flow or creativity to possess and burn the clock. Why not try something different? - Nelson
The Patriots have used a lot of both of the formations you mentioned, especially the 12 personnel with two tight ends on the field. Henry has been more effective lately but Smith has continued to struggle, which might explain his lack of consistent involvement in the passing game. Smith has been given plenty of chances to produce and the results have been modest, and at times less than that. The pick-6 that went off his hands against New Orleans was just one catchable ball that he failed to secure in that game. Since then the Patriots have seemed to favor Henry, although they've combined for 38 catches and four touchdowns so it hasn't been all bad. As for the up tempo, I don't think the offensive line has performed well enough on a consistent basis to warrant using it much more than they have. Jones has taken too many hits, and it's tough to go no huddle when the quarterback is getting knocked down constantly. At times I think Belichick has been a bit too conservative but overall I can't really complain about the game plans and the play calling because I believe the offense is rather limited. Josh McDaniels did a great job of catching Dallas off guard early on in Sunday's game but the hits on Jones took a toll and things eventually slowed down. As Jones gains more experience perhaps he'll recognize where some of these hits are coming from and be able to avoid them. Until then it's hard to expect the offense to consistently rack up points.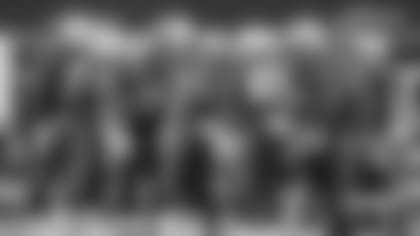 Could there be any comparisons made from the Dallas game, when the Patriots punted the ball on fourth-and-3, to the infamous Peyton Manning Colts game when the Patriots went for it on fourth-and-2? Both teams the Pats were facing were talented offenses that moved the ball well. Why not take your chances, like in the Colts game, instead of giving the ball back to Dallas when they only need a field goal? - Jesse Hurkes
I think that's a solid analogy, the one major difference is the Colts needed to score a touchdown to win while the Cowboys only needed a field goal to win. But the overall premise you present is accurate – it was unlikely that the Patriots were going to come up with a stop given the way the defense was performing at the time. I understand the idea of going for it on fourth down, take your chances of keeping the ball away from the Cowboys and see if you can win it. If you fail, obviously the task of preventing a field goal from around midfield would have been that much harder to execute. In hindsight, it would have been great to have another chance on fourth down.
I don't know if it's only me but overall my impression is we play better and better week after week but still lose games. Details make difference, another blocked punt, another fumble, another deflected pass intercepted … a running game much better, an offense overall improved, but some costing penalties, especially when we could have taken the lead 21-7… behind an experimental offensive line, that looks very good to me, or at least even with normal starters. Defensive backs are my concern, as we are torched on long passes consistently now. Gilmore and better corners are needed. Your thoughts? - Ludovic Boisseau
I think there are times when the Patriots look like they play good football but too often those times are few and far between. On Sunday the offense was exceptional early on, moving for touchdowns on the first two possessions of the night. They mixed and matched the running and passing games effectively and caught the Cowboys off guard with a couple of passes down the field. Then Dallas adjusted after the penalty you mentioned and once they got the Patriots in a long-yardage situation the Cowboys pass rush changed the game. That's been a huge problem as the pass protection has been spotty in pretty much every game. So, when the pressure is turned up on Jones the offense stalls, and that led to punts on five consecutive possessions. Defensively the Patriots were on their heels all game long but they came up with a couple of huge turnovers in the end zone to prevent Dallas touchdowns. So again, a lot of inconsistency to go around. Overall the Patriots haven't played well enough to win in most weeks and that's why they are currently 2-4.
A few questions for you. 1 - Can you explain the Reserve/Non-Football Injury list for me, are Joshuah Bledsoe and Cameron McGrone out for the whole year? 2 - Are we likely or expecting to see a lot of change on the roster before the trade deadline and in the close season with players contracts up this season? - Rob Feander
NFI works the same as PUP in that players are forced to sit out at least the first six weeks before being eligible to return to practice. It's now the start of Week 7 so those players are now able to start practicing if healthy. They can return now or the team could wait another three weeks before starting the clock. If/when they do return to practice, the Patriots have three weeks to make a decision as to whether or not to activate them. McGrone is coming off a torn ACL from college so it's unlikely he would be ready to return. Bledsoe had a wrist/hand issue so it's possible that he would be healthy enough to be in the mix. We shall see. I wouldn't expect huge roster turnover at this point although I wouldn't be surprised to see a trade at the deadline. Perhaps some backfield depth or another defensive back?
I was generally pleased with the game yesterday. I was expecting a blowout, but Dallas committed just enough penalties to keep us in it. There are three topics I would like to address. First, I hope Stevenson having zero idea on how to pick up the blitz doesn't lead to another benching. Speaking of blocking, I think this should be the last year of the Isaiah Wynn experiment at left tackle. Seeing him get abused by Randy Gregory was the last straw. Left tackle should be a position to address in the offseason. Finally, I know I'm not the only one who gives up on a drive when I see Brandon Bolden come on the field on third down. I've heard the idea that Bolden is the one they trust, but WHY do they trust him? Trust him to do what? What would your thoughts be on looking at a guy like Duke Johnson? He's a more than capable receiver out of the backfield, and he's probably sitting by the phone, waiting for a call. - Erik Wehner
I like the idea of kicking the tires on a guy like Johnson, or Indy's Marlon Mack who might be available. Bolden has been an excellent role player for the Patriots for many years but his best work is done on special teams and as a fill-in on offense. Asking him to be the regular option as the passing back I feel is asking too much. I like the idea of adding someone in that role, or if they allow Stevenson or J.J. Taylor more opportunities to see if they can contribute. And I agree that the offensive line will need to be addressed in the offseason, and likely early in the draft.
I feel like there have been a lot of ricochet balls turning into interceptions, is that on Mac Jones or is that on the wide receiver/tight end? - Chris L.
There have been two deflected passes that were intercepted and both times the throws could have been better. The first was more on Jonnu Smith than Jones, however. The throw was a bit out in front of the tight end but there was no reason for Smith to lose his balance and bat the ball in the air, turning it into a touchdown. On Sunday it was almost entirely on Jones though. His pass was high and outside of Kendrick Bourne's catch radius and it wound up going right to Trevon Diggs for another pick-6. Now there have been other times, like in Houston, when some of those deflections went off the hands of Texans defensive backs and wound up falling incomplete so the breaks tend to even out in that regard.
Hey lads long time listener from the small town of Peterborough Ontario Canada, question for all of you. We all have seen now that Mac can throw the ball so why don't we let him ball? Instead we keep running when our running game is so weak? - Casey Colley
I think there have been times when I've felt the play-calling has been a bit too conservative. Like at times in the red zone I think they've been content to run the ball and only throw when they have to on third down. But overall that hasn't really been the case. Jones ranks 11th in the league in pass attempts, so the Patriots haven't been running the ball too much and they've let him throw it plenty. The problem is the team hasn't been able to generate enough big plays in the passing game to score enough points to win. Against Dallas Jones made a couple on the touchdowns to Henry and Bourne so perhaps that's a sign of things to come. But I can't complain that the rookie quarterback has attempted the 11th most passes in football thus far.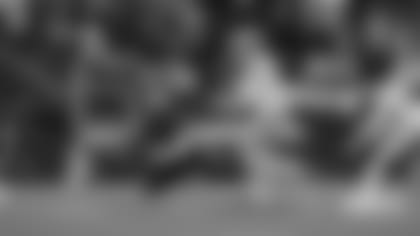 The NFL protocol for players exposed to the covid 19 virus would indicate that Isaiah Wynn is unvaccinated.
Do you think his selfish reasons and unwillingness to do what is best for the team will affect his playing time moving forward? I realize vaccinations are a personal choice, but when your actions affect others where do you draw the line? His play this year should not get him a get out of jail free card. - Bryant Smeeth
I'm not aware of which Patriots are vaccinated and which aren't, and I'm also not aware if Wynn or Mike Onwenu, the other offensive lineman who spent a week in COVID protocol, tested positive. They both missed a week and they both returned for the Dallas game. Personally I wish everybody would get vaccinated but I understand that not everybody in the world thinks like I do. People have their reasons for doing and believing a lot of different things. But I'm not going to attack someone for doing what they believe is right just because it differs from my opinion.
So far this season there has been very little action coming from the edge for the Patriots besides a fantastic display of power and explosive speed from big Matt Judon. Do our Patriots have anyone on the practice squad or is there any names that could be available that would be interested in coming to New England before the trade deadline to help or would Ronnie Perkins or Josh Uche be a productive move to get New England attacking quarterbacks and runners from the edge? - Marc Saez
Quality pass rushers don't generally become available at the trade deadline but stranger things have happened. The Patriots acquired Akiem Hicks at the deadline and he was a terrific inside pass rusher for the team before leaving via free agency. Kyle Van Noy also came via trade and he provided a lift as well. So, it's not impossible to get talent. Uche has played all season and been rather quiet. Maybe with an increase in playing time he might be more productive. Perkins has been dealing with injuries and at this point I don't think there's much of a chance for a huge impact from him this season. Uche is likely the best bet in this department but for whatever reason he hasn't had a lot of chances to get after the passer.
I've been listening to Patriots Unfiltered for three years and I love the podcast! Well my question is, the trade deadline is right around the corner and I was wondering who would you guys like to see the Patriots trade for? Me personally I'd like the team to bring back Brandin Cooks from Houston or try to trade for Odell Beckham Jr. I honestly feel like that would help out the offense and also Mac's development to have that go to guy. Curious to hear what you guys think. - Mark Carranza
I wouldn't mind taking another shot with Cooks, who is enjoying a productive season in Houston despite the Texans struggles. He has familiarity with the system so he wouldn't need a lot of time to get up to speed, and he might add a deep threat to keep secondaries honest down the field. Not saying he would be a game-changer but adding another piece to the puzzle would help Jones. I'm not as interested in Beckham, who appears to be struggling coming off his torn ACL and he's also due big money (almost $14 million per year) over the next two seasons.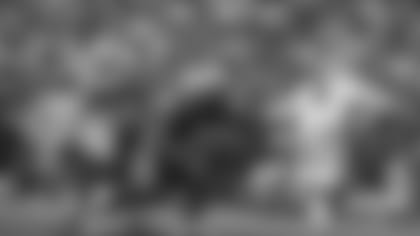 Can someone explain to me how Tampa can have all these weapons for Tom and we couldn't? Please help me with that. - Don Cormier
Belichick has explained to us many times in the past that the salary cap can be maneuvered in many ways to allow teams to fit various contracts into their structure. Tampa has been able to retain a lot of their players by reworking deals and has benefited from others perhaps accepting less to remain with the Bucs after they won the Super Bowl. It's not necessarily a long-term solution considering the age of some of these players, but it's a smart approach given the overall talent the team has. The Patriots have used similar tactics in the past and were quite successful doing so over a long period of time. The cap can be a hindrance at times but in reality what really hurts a team is making bad choices with the players they select, both in the draft and through free agency. The Patriots are currently working to get the roster back where they want it, and the rebuilding can take some time.
I've been watching the Pats games for years and have not missed one game and to be honest with you l think that Mac Jones is going to be as good as Tom Brady or better as time goes on. Is the team going to be getting new players? - John Bucalo
I, too, have been impressed with Mac Jones and I agree that the teams needs to find some more quality players to surround him with. I believe that will happen gradually as Belichick added a couple of tight ends and wide receivers to the team this offseason. Next year they might need more help at tackle and probably another option at wide receiver. But there will definitely be more players coming into the mix in the future, so don't worry John.
Have you heard from either the team or player's side whether the Pats offered another $3-4 million to keep Stephon Gilmore here for the last 11 games of the season? Seems like it would have been worth it. - Malcolm Widness
I haven't heard anything definite about that but I have heard that the sides talked. Whether or not extra money was offered I do not know, but in my opinion $3-4 million would not have been enough to get it done. Gilmore was looking to be paid among the highest paid corners in the game, and that means he likely wanted at least $15 million for the 2021 season so that means he would have needed around $8 million for that to happen. Obviously it didn't, but I don't know the details of why. It could be that the Patriots weren't willing to pay him and it could mean that Gilmore wanted more than they were willing to pay.