With all the talk about acquiring a No. 1 wide receiver in a trade or draft, is Jerry Jeudy a legitimate No. 1 WR? - Matt Burns
A simple but excellent question to start us off this week. Obviously not as simple to answer, as something like identifying a No. 1 wideout is purely subjective. To this point Jeudy has not performed like a No. 1 wide receiver but I will say that I believe he has the ability to be just that in a more competent offense. Jeudy has played three seasons in Denver, catching passes from the likes of Teddy Bridgewater, Drew Lock, Brett Rypien and Russell Wilson, who was in the midst of the worst season of his career. Still, Jeudy has been reasonably productive and finished 2022 strong with 67 catches for 972 yards and six touchdowns. He averages 14.6 yards per catch for his career and has the ability to make plays in all levels of the field. While I wouldn't put Jeudy in the upper echelon of receivers in the league at this point, I do believe he has the potential to develop into a dangerous threat in the right offense with quality coaching. It's likely why Sean Payton has said he does not intend on trading him anytime soon.
The Patriots have one of the strongest running games in the NFL and I believe Tyquan Thornton is the deep threat that fills the missing piece at wide receiver. The offensive line has shown it can run block; granted the pass protection is a weak point. I don't think we need another free agent wideout when the weak link is Mac Jones; he lacks vision, throws into heavy coverage when other receivers are open. Bailey Zappe has shown he can stretch the field and ironically the receivers seem more open when Zappe is behind center. Do you foresee Zappe beating out Jones in camp for the starting position at QB? I sure hope so. - John Grillo
First, the Patriots finished 24th in the league is rushing so I'm not sure where the confidence in the running game comes from. Based on the rest of your question, I'm guessing you were using the strength of the running game to help illustrate how the offense's failings were due to Mac Jones. Well, the running game was not great in 2022, and it was flat out ineffective for most of the second half of the season. Rhamondre Stevenson was excellent but often forced to pick up yards almost entirely on his own. As for Jones, he did not play well last season and that's true regardless of who the offensive coordinator was or whether or not he was given the proper support. He simply didn't perform well often enough to establish any semblance of production on offense. That said, I don't see a scenario where Bailey Zappe beats him out during camp. In fact I'm not even sure it will be a true open competition. Jones will get the opportunity to work with Bill O'Brien and see if he can establish himself as a productive NFL quarterback in his third season. I don't agree with your assessment that he lacks vision and I feel he has shown flashes of being able to run the show; he just needs to do it on a more consistent basis. But I do feel the job belongs to Jones and he will get every opportunity to show last year was more about the coaching than anything else.
As many I see our cornerback situation as the weakest of the roster (Offensive tackle is one also). What's Jack Jones' status after he spent the end of the year on the suspension list? Do you have any news about him? Can we consider he will be back and play as a starter, or he will be traded? - Ludovic Boisseau
I thought Jack Jones had an up and down season at corner, which is pretty common for a rookie at that position. He started off great by forcing a couple of turnovers during the first month of the season, with his pick against Detroit a real highlight as it showed his instincts and playmaking ability. But he also showed signs of being a shaky tackler and at times was too aggressive in jumping routes, and that caused him to give up a few plays. Then late in the season he wound up being suspended, reportedly due to disagreements with the coaches with regard to his rehab from injury. Bill Belichick said the suspension is in the past and Jones will get the opportunity to establish himself once again. I feel he has the potential to make some plays but also is a bit unreliable so I'd like to see Belichick target a corner early in the draft.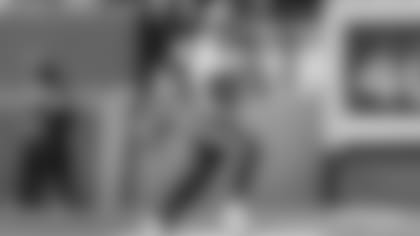 Hi Paul, my question is how is it possible that Mac Jones started most of the games very slowly and finished even slower? Moreover, in the majority of games they were losing. I calculate the average of the first three drives and last three drives for each game starting and ending by Mac respectively. I based my calculations on the Gamebook for each game. The average points per drive is 1.26 for the first three drives and only 0.57 for the last three drives. The first three drives generally represent the first quarter, so he made less than 4 (1.26X3=3.78) points per game in the first quarter on average. Do you think he can solve this mental problem at the beginning and at the end of the games to succeed in winning more games? - Vincent Kaculini
That's some excellent research there Vincent, and I'm not going to check it because I was told there would be no math. Also, it doesn't take a lot of research to know that the Patriots offense struggled badly in 2022 and Mac Jones was a huge part of those struggles. I don't think it was based on any mental hurdles that Jones had because I've seen him be more productive early in games before. The problem last year to me was more about coaching and execution all around. We've been over the coaching element but it makes sense that if you don't have a lot of faith in the coaches it would be hard to have faith in the game plan, which leads to the slow starts. Everything should be different in 2023 with Bill O'Brien giving Jones a competent coordinator to believe in. Now it's up to him to perform at a much higher level than he has to this point of his career.
I've seen several articles saying the Patriots have basically switched players with their free agent pickups and some say because the guys leaving know the system the Patriots have actually gotten a little worse. This is far from the truth I believe. The Patriots are bringing in a new OC and the system will be new. This team will have a fresh start on offense and these new pickups will be just fine. So as far as swapping players go, I feel the Pats got a slight bit better. But I still feel they didn't get any closer to closing the gap in the AFC overall. We need a big-time receiver and offensive tackle. Let's not knock Mac Jones yet because you can't fault him for last season as he was in a tough situation in a very stale offensive game plan week to week. I really don't think the Pats are far away from being in the AFC championship conversation and for sure in the East conversation. Do you feel I'm close on this or am I missing something as far as the offense goes? I'm not overly worried about the defense at this point, especially if we upgrade the offense a little. - Ron Scarlata
In terms of evaluating the free agent moves, I would look at the pieces individually more so than how others have discussed them. As an example, I feel Jakobi Meyers' comfort with Mac Jones and the offensive system, which he's already familiar with because he was in it for three years before the changes last year, is a big loss. JuJu Smith-Schuster may be the more gifted player (I'm still skeptical on that) but there's no denying that he will need some time to get up to speed. If Smith-Schuster is indeed the better player, it's marginal so I would say he would need to pick up the system quickly in order to represent an upgrade. Mike Gesicki is definitely a more talented receiving option than Jonnu Smith so the Patriots should benefit there. James Robinson and Damien Harris are pretty similar players with Robinson the better receiver and Harris more productive as a runner. Both have dealt with injuries. All together, there's an argument to be made that the offense is slightly better on paper and I would agree with that. I also feel O'Brien should help immensely. Is that enough to make the Patriots competitive in the AFC East? That depends on Jones. He will need to play a lot better than he has during his first two seasons in order to get to the Patriots to that level. But yes, I feel the offense will be better in 2023 with O'Brien on board.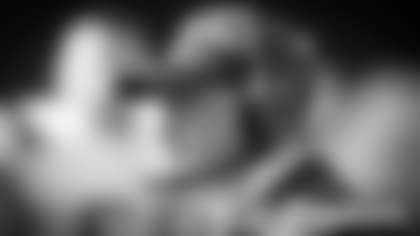 I have a plan to rebuild this team. I know there are three ways to build a team - best method is the draft, second trades and third free agency. I don't see one good draft getting us back to the Super Bowl. So, could this be a year we go all in for the draft, including trading away picks from the next season, because we have $131 million in cap space next year? We have 11 picks this season, why not mortgage next year's draft to trade up and/or acquire more picks (yes, more picks) this season because of our cap space next year. NOTE: In the draft I'm looking at picks in the first three or four rounds. I'd also target the strong positions in this year's draft OT, TE and CB, which just happen to be needs in my mind, either this year or next. Then after the season, we evaluate our roster and fill specific positions using cap space to sign free agents in 2024. It seems to me, if we had a great draft this year and a great free agent class next year it could put us back in contention for the Super Bowl. Simply drafting over two years will not put us in the Super Bowl. BTW, I've looked at our current roster and we could cut 12-15 guys from the team that very few fans would recognize or really miss. So, adding a bunch of rookies would not be an issue. I guess the real issue, in my mind, is can we trust the Patriots brain trust, primarily Bill Belichick, to hit a home run in the draft. - Badax Michaud
I agree with your premise that drafting well is the best way for a team to bring itself into Super Bowl contention. It's not easy, but teams with a lot of young, talented players usually find a way to be in Super Bowl contention. The best way for the Patriots to return to that level is by stacking up quality drafts year after year. At the same time, it's important for the organization to re-sign the quality young players and create a nucleus of talent to build around. The reason the Patriots are projected to have a lot of cap space in 2024 is because there aren't a lot of core players under contract for next season. Players like Kyle Dugger, Mike Onwenu and Josh Uche just to name a few are all projected to be free agents after the season. Re-signing those guys will eat into the cap space (more importantly, money) that is available. But that's the only way to get better. I don't think there is any reason to draft more than 11 guys in this year's draft. Belichick would be better off dealing off some of the surplus of picks in an effort to move higher up in Day 2 and Day 3. Multiple late-round picks aren't going to turn things around overnight but adding second and third rounders would help. And all of this improvement is tied to the development of Mac Jones. Unless he performs at a higher level, the Patriots will have a tough time competing for the Super Bowl.
Are the Patriots still interested in Taylor Rapp? And the fact that he is still unsigned does that surprise you? - Paul Oleksak
I don't not have any definitive information regarding the Patriots and Rapp, but my guess is when reports surfaced indicating that Jalen Mills was getting released it was at least tied to the Patriots interest in Rapp. Rapp reportedly visited with the Patriots and when a deal wasn't made, it looks like Belichick may have circled back to Mills and brought him back on a restructured contract. I'm not saying that's exactly how it went down, but it would make sense if it was something close to that. Rapp recently signed a one-year deal with Buffalo, so he is no longer available.
I know the Patriots just added James Robinson to go with Stevenson but with the second pick I would love to see them draft a running back that can do everything and catch the ball coming out of the back. I think Alabama's Jahmyr Gibbs would be a perfect fit. - Mark Silveira
I love Gibbs and think he's a terrific player. That said, I don't want to use early-round picks on running backs because of the pounding they take. I do like the versatile ones like Gibbs who can catch the ball out of the backfield but there is still a tremendous amount of wear and tear that goes into playing that position. There are several exceptionally talented running backs in the league who were taken with high picks like Saquon Barkley and Christian McCaffrey who have performed well but still been unable to win much in the league for the team's that drafted them. That's due to the fact that the passing game is more important in today's NFL. I like the way Belichick typically uses the middle round to find running backs and hope he continues to operate that way, but that's just my personal preference.
As a Patriots fan from the UK, my question is, where do you prioritize the first pick in the draft, offense or defense, considering the remaining available free agents? What are your thoughts on signing a Rock Ya-Sin or Marcus Peters to allow the draft to focus on offense, tackle or wide receiver, or would you sign a Donovon Smith/Dalton Risner (accepting it's G not T) or even re-sign Wynn if it turns out to be good value, to focus on defense in the draft? - Matthew Dennant
Based on the free agents available, and specifically the ones you mentioned, I don't feel signing any of them would have much of an impact on the draft. Adding Rock Ya-Sin or Marcus Peters wouldn't make me feel the need for a quality young corner no longer exists, and that would be my feeling even more so when it comes to tackle. There's a lack of depth at the position and what little currently exists will be hitting the free agent market after the season. So, even if Belichick signs a veteran he would still need to find a young option at some point soon. I like the idea of taking corner and tackle early in the draft, regardless of how the remainder of free agency pans out. Adding a free agent at one spot might prioritize the other, though, which would help Belichick have the ability to avoid drafting solely on need.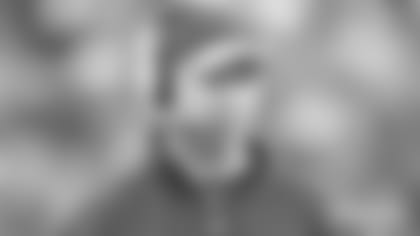 If Bill O'Brien can get Mac Jones back at least to where he was in his rookie season do you think they have enough right now to be at least competitive. - Kenny Spencer
It depends on what your definition of competitive is. Competitive for a playoff spot? Absolutely yes. The Patriots competed for a playoff spot last season and got virtually nothing out of the offense all year. But I feel Jones would have to play at a much higher level than he did as a rookie in order for the Patriots to be a true Super Bowl contender in the AFC. The field is just so crowded with solid quarterback play with Josh Allen, Joe Burrow, Patrick Mahomes, Justin Herbert, Lamar Jackson (assuming he stays in the AFC) and even Trevor Lawrence. That's not counting Tua Tagovailoa, who when healthy last season played at an extremely high level, or Aaron Rodgers, who is expected to join the Jets. That's a lot of high-powered potential to deal with in the AFC, and Jones will need to make huge strides if the Patriots are truly expected to beat them all. So, competitive? Yes. Contender? That's likely still a work in progress.
Jimmy Garoppolo just went to the Raiders. What are the chances that given Bill Belichick's affinity for him, a trade could occur sending Mac Jones to the Raiders (straight up) for Jimmy G? - Tony Ess
I'd say 0.0 percent. I often say that I never say never when I answer these questions because there have been so many examples of things that really surprised me. But I feel pretty safe in the fact that the Raiders signed Garoppolo to be their quarterback and they're not interested in trading him. I'll leave it at that.
The Patriots have a slew of picks, but let's face it, the last five are almost the same as the free agents after the draft. That being said I would love to see the Patriots drop down to 19 or 20 unless a top corner or tackle is available. Bill Belichick is certainly not the most astute drafting GM. More choices means more chances of getting lucky. There will still be choices like Dawand Jones, Zay Flowers, the tight ends and a deep CB class. Who, if anyone, do you feel warrants using the 14th pick on rather than trading down to end up with three of the top 50 picks? - David Brown
It's hard to answer that question without knowing which guys are available at 14 but I believe there is a chance that one of the top tackles and/or corners would still be on the board. The quarterbacks all look like they will be taken, so it could leave just 10 others as possibilities for the Patriots. Also, trading down from 14 to 19 or 20 may or may not get you a top 50 pick. Last year the Patriots moved from 21 to 29 and received 94 and 121 from Kansas City. The 14th pick is more valuable than 21, but your scenario involves moving down only five or six spots as opposed to the eight from last year. I would be interested in one of the corners – Devon Witherspoon or Christian Gonzalez – or one of the tackles – Peter Skoronski or Broderick Jones – if they're available at 14. But again, hard to predict how it will unfold.
After watching the Combine it made me research the young quarterback with the brilliant name out of the University of Georgia Stetson Bennett. I love the fact that when he arrived at Georgia he was No. 8 on the depth chart and didn't get negative about the situation but chose to go the junior college route to keep himself in the game only to return and secure the position at the powerhouse that is Georgia. I really like the basic skills and physical abilities he possesses which when mixed with that never give up spirit he has displayed during his entire college career will make him in my opinion a great project player for the Patriots to bring on board. What's your opinion on adding him to the quarterback room in this year's draft? - Marc Saez
I don't see a lot of upside in Bennett's game and that's why I feel it wouldn't be a huge surprise if he wasn't drafted at all. He enjoyed a lot of success over his last two seasons and given his leadership qualities he could be worth a late-round flier for someone. But I don't believe he would be much more than a practice squad type at 5-11 and 190 pounds. He maximized his abilities at Georgia, but like you said he played for a powerhouse that was loaded with NFL talent all around him. I'm sure having the best players around him greatly enhanced his game.
I'm happy with most of our signings, but upset with how we handled the tackle position, signing three mid guys to pretty much locked roster spots I feel ties our hands when it comes to the draft. Wish we didn't get Riley Reiff and now we'd be going into the draft with quality depth but also thinking we're definitely going tackle round 1 or 2. P.S. shoutout to the best pod in the biz. - Al Bernardo
Thanks for the Patriots Unfiltered love … much appreciated. I don't think the tackles the Patriots signed will affect the decision to target a tackle in the draft. Obviously it will come down to which guys are available, but Belichick has to think long and hard about taking a tackle if one of the top ones is still available. Signing Reiff and Calvin Anderson won't end the search for tackles, but it all depends on how the board unfolds once the draft arrives.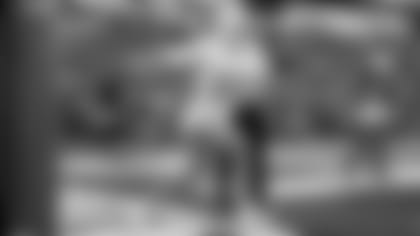 With the departure of Jonnu Smith, who is certainly more of a blocking tight end than Mike Gesicki, it made me wonder to ask if the Patriots might employ a fullback through the draft season? Have you noticed any deficiencies in blocking since they haven't had a fullback? I'm also curious who might be available as a fullback in the draft. - Dee Favre
I think one of the reasons the Patriots wanted to get away from using a fullback last season was so that the play calling would be less predictable. When the fullback was on the field, more often than not it meant a running play was coming. But I look to see how Josh Jacobs led the league in rushing with Jakob Johnson playing fullback in front of him and I wonder if there's a correlation between the two. I don't think the Patriots should target a fullback in the draft but I do feel they might want to revisit the idea of using one as part of the offense. Maybe Bill O'Brien will want to get back to that element of the offense in 2023.
Why does it seem Mac Jones has trouble setting protections, is it possible this is the reason why he was struggling with pressure in 2023? Often times it seemed like he would slide the pocket to the side he was throwing to which made it harder to find throwing lanes; often choosing the wrong side of the field to read in quick game passing as well. When Zappe was in it seemed like this was less of an issue, do you think the line issues are overblown because Mac can't seem to help himself beat the blitz? - Tre Diemer
I do agree with you that setting the protections and reading where the pressure is coming from was a problem for Mac Jones last season. He occasionally failed to read where a blitz was coming from and was immediately pressured and sometimes sacked as a result. But I don't feel this wasn't as big a of a problem for Bailey Zappe. He dealt with his share of immediate pressure as well, and was sacked only slightly less (6.1 percent of dropbacks) than Jones (7.1 percent). It's a problem for young quarterbacks and we've seen Jones struggle in that area in his two seasons. Now, as he enters his third season those kinds of issues should be diminishing soon. If not, then perhaps it's a sign that Jones' development hasn't progressed to the point where it should be.
Can JuJu Smith-Schuster be a replacement for Julian Edelman? I mean if they can lure in OBJ into the system? So am I dreaming or just wishing for OBJ? - Felix Sanchez
I think Smith-Schuster will be an adequate replacement for Jakobi Meyers but I don't think either plays in a similar style as Edelman. Edelman is quicker than both and was exceptional running routes in small areas. Meyers and Smith-Schuster are solid slot receivers but neither is as quick and elusive as Edelman. That doesn't mean they're not productive because Meyers was extremely productive over the last three seasons in New England. As for Odell Beckham, as long as he remains a free agent there's always chance. I would think he would have some more lucrative offers elsewhere but that hasn't happened yet. I'm a little wary of Beckham being brought in and demanding the ball all the time. Clearly he's extremely talented but he's been tough to play with at times. I'm not sure that would be the best move to help Mac Jones continue to develop.
Trying to give a different question for you, all the talk is who are we going to draft to fill the WR, OT, CB and FS positions. Let's go a bit boring for a minute, Do we have any potential solutions to these problems on the roster. For example Josh Bledsoe got a bit of talk during past training camps and they have been scared to let him go, could he be in the mix for a few more center field snaps. FS seems to not fit most safeties in the draft, more being a bunch of box type guys that we already have. - Damon Morris
I don't really see a lot of options on the roster for those spots. I do agree that Bledsoe is one that I'd like to see more of at safety, and perhaps Kyle Dugger could perform in a center fielder type role as well. I like Dugger's ability to find the ball and make plays, which he did really well at times last season. I feel he's better using his athleticism in that way rather than simply as a pure cover safety. At wide receiver the only option I could see is Tyquan Thornton. If he develops in his second year he could emerge as a deep threat and play maker that the offense lacks. If that happens it would mitigate the need to add a big-time receiver to the mix. I don't see any options in that regard at tackle with just seventh-round pick Andrew Stueber, who missed his entire rookie season due to injury, falling into that category.
DISCLAIMER: The views and thoughts expressed in this article are those of the writer and don't necessarily reflect those of the organization. Read Full Disclaimer