Sometimes all you need on a Sunday is a place to catch the game and group of people to high five after a good Patriots play.
And in St. Louis, Patriots fans have exactly that enviornment. Members in the Boston Sports Fans in St. Louis have created a club that caters to fans of Boston sports teams in the state of Missouri. Though based for the most part in St. Louis, the club provides a refuge for New England transplants and those who just love the Patriots across the state.
"People are located all throughout Missouri," the club's founder Zach Foster said. "We try to spread the wealth in terms of our location. I always try to put out a note to the group to see if we want to try a new venue, a new location that may be closer to someone maybe that is further out into the land."
Meeting at different bars around the state is one way that the club involves members, even if they don't live in St. Louis. They also make an effort to travel to nearby games to give them a chance to bond with each other and help their relationships flourish outside of the club.
"St. Louis is pretty centrally located and so people within the group have taken road trips to see road games, whether that be in Denver or Kansas City or Indianapolis, just because those are all pretty close to St. Louis," Zach said.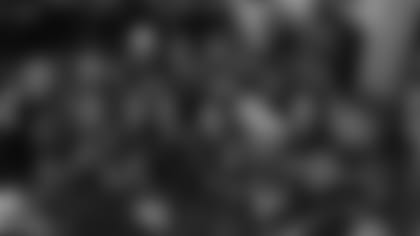 Since the Rams moved to Los Angeles, Boston Fans in St. Louis take the open market as a chance to spread Patriots cheer around the city by recruiting more supporters. Their inclusivity gives people who join them more reasons to stay and make friends with those who were already among their ranks.
"It's gotten to the point where it's very much taken on a life of its own," said Zach. "People are doing their own recruiting and they're doing their own posting and organizing events, so I don't need to be the one constantly monitoring every detail of it, which is nice."
Now the club sees about 250 unique users on both their Facebook and MeetUp pages. While the club doesn't see that number of people watching the games with them every Sunday because of busy schedules, they've created a troop of friends whose ties to one another extend beyond the NFL season.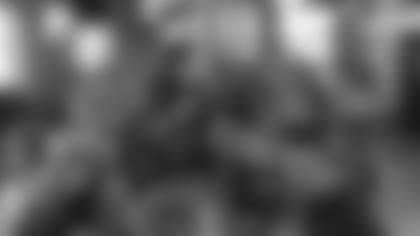 They've acknowledged that the lack of a central location can make it tougher to draw a consistent crowd, but they've tried to make things a little easier for members who live in St. Louis by meeting at Duke's, located in in the Soulard neighborhood, each week to catch up and discuss the game.
"It is much more fun to watch the game with a group of people who want the same team to win, so that's just what we try to do," said the administrator of the group's page on the Patriots Fan Club and Bar Registry, Joe Miller. "Having a regular meeting spot cleared up much confusion that was happening and made it easier for group members to show up and enjoy the game with friends."
Though they may not necessarily see themselves as a fan club, they're accomplishing the goal they set out to do when Zach created the first MeetUp group three years ago.
"I think real friendships have already developed out of this," Zach said. "I think if we can extend the reach of our connection, I think that can only be a great thing."