NEW ENGLAND PATRIOTS (6-0) at NEW YORK JETS (1-4)
Monday, October 21, 2019 at 8:15 p.m. ET. MetLife Stadium (82,500)
The New England Patriots are off to a 6-0 start for the fourth time in team history and will try to get to 7-0 for the second time ever (2007 and 2015) with a win this week at the New York Jets. The teams met at Gillette Stadium on Sept. 22, with the Patriots taking a 30-14 win. New England will be looking for their 20th series sweep over the Jets, 13th since Robert Kraft purchased the team in 1994, 11th under Bill Belichick and their fourth straight overall.
For the third time in team history (1990, 2011 and 2019) the Patriots will play backto-back games against the New York teams. The Patriots beat the New York Giants at Gillette Stadium last Thursday, 35-14.
The Patriots are currently on pace to allow a league-low 128 points. The 2000 Baltimore Ravens set the NFL record for fewest points allowed with 165. New England has allowed 48 points through six games, an average of 8.0 per contest.
The New England Patriots and New York Jets will meet for the second time in 2019, the eighth time on Monday Night Football and for the first time on Monday Night Football since a 45-3 victory on Dec, 6, 2010, at Gillette Stadium. It will be the Patriots first Monday Night game on the road against the Jets since a 31-21 win on Dec. 26, 2005.
The Patriots defeated the Jets, 30-14, in the first meeting of the year at Gillette Stadium on Sept. 22. The Patriots held the Jets to just 105 total yards, six first downs and 0-12 on third-down attempts.
The Patriots will be looking for their 20th series sweep over the Jets, 13th since Robert Kraft purchased the team in 1994, 11th under Bill Belichick and their fourth straight overall. New England's last loss to the Jets was an overtime defeat in New York on Dec. 27, 2015.
New England is 36-16 against the Jets since Robert Kraft purchased the team in 1994.
New England leads the series, 66-54-1 overall. The Patriots are 30-29 all-time on the road against the Jets, including 6-3 at MetLife Stadium.
The teams have played in the postseason three times – a 1985 Wild Card game, a 2006 Wild Card game and an AFC Divisional Playoff in 2010. New England beat the Jets, 26-14, in 1985 at the Meadowlands en route to Super Bowl XX. In 2006, the Patriots defeated the Jets, 37-16, at Gillette Stadium and the Jets beat the Patriots, 28-21, in the 2010 Divisional Playoff in Foxborough.
New England's 66 overall victories over the Jets (including two playoff wins) are the second most over any single opponent, trailing only the 74 all-time wins over Buffalo.
NEW ENGLAND 66, NEW YORK 54, 1 TIE (INCLUDING NEW ENGLAND 2, NEW YORK 1 IN PLAYOFFS)
Home Record, 36-25-1 (incl. 1-1 in playoffs)
Record in Foxborough,32-19
Gillette Stadium,16-4 (incl. 1-1 playoffs)
Foxboro Stadium, 16-15
Record in Boston, 4-5-1
Record in Birmingham, Ala., 0-1
Road Record, 30-29 (incl. 1-0 in playoffs)
MetLife Stadium, 6-3
Giants Stadium, 17-10 (incl. 1-0 playoffs)
Shea Stadium, 5-14
Polo Grounds, 2-2
Season Sweeps: Patriots 19 (most recent 2018), Jets 14 (2000),
Bill Belichick vs. N.Y. Jets: 31-12 (30-11 with New England)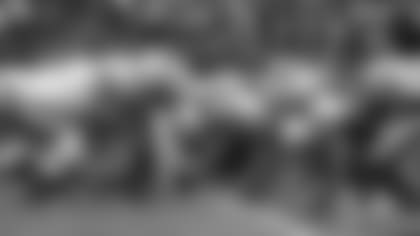 SCOUTING THE MATCHUPS
When the Patriots run - Edge: Jets
The struggles for the Patriots ground game continued against the Giants, even when factoring in Sony Michel's 26-yard run on his final carry in garbage time. Michel finished with 86 yards on 22 carries and once again had difficulty converting on several short-yardage opportunities. In fact, Brandon Bolden replaced him on the goal line in the first half, and Tom Brady was force to attempt several quarterback sneaks en route to a two-TD rushing performance for the GOAT. Michel is averaging 3.5 yards per carry with an even 100 attempts through six games. Given the Patriots overall dominance those numbers should be better going against opponents with little to play for in the second half of games that have generally long since been decided. The offensive line has been part of the problem, but Michel needs to do a better job of hitting the hole and finding space. The Jets won't make that easy Monday night as despite their struggles the unit allows 95.8 yards per game on the ground and made Dallas' Ezekiel Elliott (28 carries, 105 yards) work for everything he got on Sunday. Rookie Quinnen Williams has been solid in the middle since returning from an early ankle injury.
When the Patriots pass - Edge: Patriots
The Patriots passing game has suffered through some bouts of inconsistency, but the Jets secondary is just plain bad. Trumaine Johnson is back in the lineup after being benched but that hasn't improved things much as New York still allows 262 yards per game through the air. Darryl Roberts and Brian Poole join Johnson at corner, but none of the combinations has worked thus far. The Jets safety tandem of Marcus Maye and Jamal Adams has actually been terrific, particularly Adams. His aggressive style plays well with coordinator Gregg Williams' penchant for applying pressure. But the Jets have just seven sacks all season, leaving the coverage on an island far too often. Brady should be able to find Julian Edelman often while continuing to work others like Jakobi Meyers into the mix. Josh Gordon (knee) and Phillip Dorsett (hamstring) are operating at less than 100 percent, so Meyers could continue to get more work. Either way, the Patriots should find success through the air.
When the Jets run - Edge: Patriots
It's hard to judge the Jets offense fairly given the absence of Sam Darnold for three of the five games. His replacement, Luke Falk, was so ineffective that he's now looking for work after being released upon Darnold's return to action. But regardless of quarterback, the Jets haven't been able to get Le'Veon Bell going on the ground. Bell averages 3 yards per rush on 85 attempts as the focal point of the attack. The Patriots completely shut him down in the first meeting, limiting him to 35 yards on 18 carries. Even with Darnold back and playing well on Sunday, the Cowboys stuffed Bell to the tune of 50 yards on 14 attempts for a 3.6-yard average. The Patriots have had some occasional hiccups defending the run, most notably in Buffalo when Frank Gore topped the century mark, but overall the front has been stout. Look for that to continue Monday night as Adam Gase will likely try to use Bell to control the ball and the clock. The Patriots allow 4.1 yards per carry, but that number is skewed by a single 65-yard touchdown run coughed up early in Washington. Otherwise, it's generally been tough sledding against the front seven.
When the Jets pass - Edge: Jets
Darnold was terrific in his return Sunday. He completed 23 of 32 passes for 338 yards and a pair of touchdowns and one pick. He consistently moved the ball using his three top wideouts – Robby Anderson, Jamison Crowder and Demaryius Thomas – as well as tight end Ryan Griffin. Interestingly, Bell wasn't a factor as a receiver, catching only one pass for 3 yards. Darnold showed lots of poise, particularly in mounting a late field goal drive while protecting a five-point lead. He'll need that poise against a Patriots defense that is bludgeoning opponents into submission through the first month and a half. New England has 25 sacks and 14 interceptions in just six games as they've battered opposing quarterbacks routinely. The linebackers continue their strong work both in coverage and as part of the pass rush, and the opportunistic group keeps finding ways to take the ball away as well. The Jets had a nice win against the Cowboys but Darnold will be facing a different kind of pressure Monday night, and the Patriots defense should continue their dominating ways.
Special Teams - Edge: Patriots
Both teams dealt with some early-season kicking issues and the Jets appear to have settled those down with Sam Ficken, who's made all five PATs and missed just one of three field goals, which came from 55 yards. Mike Nugent misfired on a PAT and a field goal in his two games since replacing the injured Stephen Gostkowski, so he will be under some pressure Monday night. Jake Bailey has been excellent in his rookie season, consistently punting the Patriots out of trouble and changing field position. Lachlan Edwards is effective pinning teams (12 of 36 punts inside the 20) but doesn't have Bailey's leg strength. In the return game, former Patriot Braxton Berrios handles punts for the Jets while rookie Gunner Olszewski does so for New England. Neither has been overly effective. The Jets coverage units have been outstanding but the Patriots have blocked punts for touchdowns in two of the last three games. Both sides have been effective but New England's big play ability earns the edge.
Table inside Article

| 2019 REGULAR SEASON | NEW ENGLAND | NY JETS |
| --- | --- | --- |
| Record | 6-0 | 1-4 |
| Divisional Standings | 1st | 3rd |
| Total Yards Gained | 2,318 | 1,100 |
| Total Offense (Rank) | 386.3 (8) | 220.0 (32) |
| Rush Offense | 101.5 (21) | 64.0 (30) |
| Pass Offense | 284.8 (5) | 156.0 (32) |
| Points Per Game | 31.7 (1) | 12.6 (31) |
| Total Yards Allowed | 1,408 | 1,789 |
| Total Defense (Rank) | 234.7 (1) | 357.8 (19) |
| Rush Defense | 73.7 (3) | 95.8 (13) |
| Pass Defense | 161.0 (2) | 262.0 (21) |
| Points Allowed / Game | 8.0 (1) | 24.6 (21T) |
| Possession Avg. | 33:51 | 28:50 |
| Sacks Allowed / Yards Lost | 11/80 | 25/152 |
| Sacks Made / Yards | 25/157 | 7/55 |
| Total Touchdowns Scored | 24 | 8 |
| Penalties Against / Yards | 38/312 | 42/380 |
| Punts / Avg. | 31/45.8 | 36/46.8 |
| Turnover Differential | +9 (1) | +1 (12T) |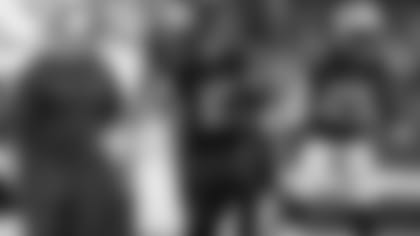 Head Coach Bill Belichick - Asst. Head Coach/Secondary (1997-99).
DB Terrence Brooks - Defensive Back (2017-18).
K Mike Nugent - Kicker (2005-08).
WR Demaryius Thomas - Wide Receiver, Training Camp & Week 1 (2019).
WR Braxton Berrios - Wide Receiver (2018-19).
LB Albert McClellan - Linebacker (2018).
LB Harvey Langi: Linebacker (2017).
Asst. HC/Offense Shawn Jefferson - Wide Receiver (1996-99).
CB Darryl Roberts - Drafted, seventh round (247th overall) in 2015.
DL Coach Andre Carter: Defensive End (2011,13)
BELICHICK AGAINST THE AFC EAST
Bill Belichick has a 91-30 (.752) all-time regular-season record against the AFC East as head coach of the Patriots, including a 29-10 record against the Jets.
Tom Brady has 28 regular-season wins against the New York Jets as a starter, joining Brett Favre as the only other quarterback with at least 23 wins against two divisional opponents.
BILL BELICHICK ON MONDAY NIGHT
Bill Belichick is 19-11 all-time on Monday Night Football, including 18-8 as head coach of the Patriots. Belichick is 9-7 in road Monday games and 9-1 at home as the head coach of New England.
TOM BRADY ON MONDAY NIGHT
QB Tom Brady owns a 16-7 record when playing on Monday Night Football. His best statistical performance came in the 2011 season opener when he completed 32-of-48 pass attempts for 517 yards and four touchdowns, including a 99-yard touchdown pass to Wes Welker in the win at Miami. Brady has thrown three or more touchdowns in a Monday Night game 10 times, including four four-touchdown performances.
The Patriots are leading the league in several defensive categories in 2019, including: total yards per game (234.7), yards per play (4.1), passing net yards per play (4.6), interceptions (14), passes defensed (44), quarterback hits (48), third down efficiency (13.7%), points per game (8.0), opponent possessions inside the 20 (4) and red zone touchdown percentage (25.0%).
With 14 interceptions in six games, the Patriots defense is on pace to finish the season with 37 picks. They already have more interceptions than they've had in three of the last four seasons and five total years under Bill Belichick. (2017 - 12 INTs, 2016 - 13 INTs, 2015 - 12 INTs, 2005 - 10 INTs, 2000 -10 INTs).
The Patriots have held teams to just 10-for-73 (13.7%) on third down in 2019, the league best. The fewest third downs allowed in a 16- game season is 49 by the 1991 Saints. Against the Jets in Week 3, they did not allow a single third-down conversion, a feat they have accomplished five times since 2000. Only five teams have managed a 0.0 third down percentage twice in the same season: Packers (2005), Eagles (2009), Giants (2010), Dolphins (2011) and Saints (2013).
With 25 sacks in six games, the Patriots are on pace for a 67-sack season. The 1984 Bears hold the NFL record with 72 sacks in a season.
The Patriots are allowing a league-best 8.0 points per game, on pace for 128 points allowed on the year, and have allowed 48 points through six games.
The Patriots have eight players with two or more sacks this season, the most players with that total on any team in the league. Those players are: Jamie Collins (4½), Chase Winovich (4), Kyle Van Noy (3 1/2), Michael Bennett (2 1/2), Adam Butler (2 1/2), Dont'a Hightower (2), Danny Shelton (2) and John Simon (2).
Since 2001, the Patriots are 93-13 (.877) when they do not turn the ball over and 90-2 (.978) with a positive turnover margin. In 2019, the Patriots lead the league with a +9 turnover margin through six weeks.
New England will improve to 7-0 for the third time in team history, all under the guidance of Bill Belichick. The franchise has previously started 7-0 in 2007 and 2015. 
The team will earn their 20th series sweep over the Jets, 13th since Robert Kraft purchased the team in 1994, 11th under Bill Belichick and their fourth straight overall, which would be a new team record. The team had a three-year series sweep of the Jets from 2003-05. 
The Patriots will extend their NFL record for the most regular-season wins in a decade (2010-present) to 120. The team will also extend their record for the most total wins in a decade to 136, including the playoffs (2010-present).
The Patriots own an NFL-best record of 89-24 (.788) in regular-season divisional games since 2001 and can improve that mark with a win against the Jets.
The Patriots will extend their win streak against the Jets to eightstraight games, tying for their longest active win streak against one opponent. They have also won their last eight games against the Colts. New England's last loss to the Jets was an overtime defeat in New York on Dec. 27, 2015.
The Patriots will earn their 105th win on the road since 2000, improving to 105-51 (.673) during that span. They will also improve to 128-76 (.627) on the road since 1994 when Robert Kraft purchased the team, which is the best regular-season road record in the NFL in that time. 
... and a player eclipses 100 yards rushing, the team will improve to 52-1 in the regular season since 2000 when a player crosses that threshold.
Belichick will improve his all-time regular-season record against the AFC East as head coach of the Patriots to 92-30 (.754) and raise his mark against the Jets to 30-10 (.750).
Belichick will earn his 268th regular-season win, behind Don Shula (328) and George Halas (318). It will also mark his 299th all-time win (regular and postseason), which is third behind Shula (347) and Halas (324).
Belichick will edge closer to Don Shula's record for most wins against division opponents amongst all head coaches since 1970.
Brady will earn his 85th career regular-season victory against an AFC East opponent, improving his mark as a starter in division play to 85-20 (.810).
Brady will earn his 96th career regular-season road victory, extending his own NFL record. Peyton Manning is second with 85 road wins.
Brady will earn his 29th regular-season victory against the Jets, improving his record as a starter to 29-6 (.829). He is also the only quarterback in NFL history to have more than 20 wins against three different teams.
TELEVISION: This week's game will be broadcast by ESPN and can be seen locally on WCVB Channel 5. Joe Tessitore will handle play-by-play duties with Booger McFarland as the color analyst. Lisa Salters will work from the sidelines. The game will be produced by Jay Rothman and directed by Chip Dean.
NATIONAL RADIO: Thursday's game will be broadcast to a national audience on Westwood One. Kevin Harlan will call the with game with Kurt Warner providing analysis. Laura Okmin will work from the sidelines.
LOCAL RADIO: 98.5 The Sports Hub is the flagship station for the Patriots Radio Network. A complete listing of the network's 38 stations can be found here. Play-by-play broadcaster Bob Socci will call the action along with former Patriots quarterback Scott Zolak, who will provide color analysis. The games are produced by Marc Cappello.