NEW ENGLAND PATRIOTS (1-1) at CAROLINA PANTHERS (2-0)
Friday, Aug. 28, 2015 at 7:30 p.m. ET
Bank of America Stadium (74,225)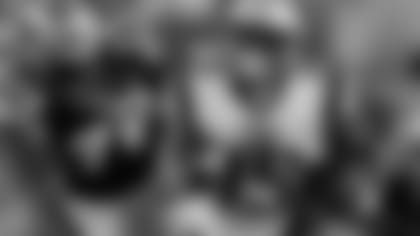 After a week of joint practices in White Sulphur Springs, W.Va, and a preseason game in New Orleans against the Saints, the Patriots travel to Charlotte for a preseason matchup against the Carolina Panthers on Friday.
This week's game will mark the second straight year that New England will face off against the Carolina Panthers in the preseason. Last year, the Patriots scored a 30-7 win over the Panthers at Gillette Stadium in their third preseason game. Heading into Friday's game, New England holds a 5-2 advantage in preseason head-to head matchups.
The two teams most recently met in the regular season on Nov. 18, 2013 in Carolina, with the Panthers taking a 24-20 win on Monday Night Football. Carolina holds the edge in the regular season with a 3-2 margin, while New England defeated the Panthers, 32-29, in Super Bowl XXXVIII on Feb. 1, 2004 in Houston, their only postseason meeting.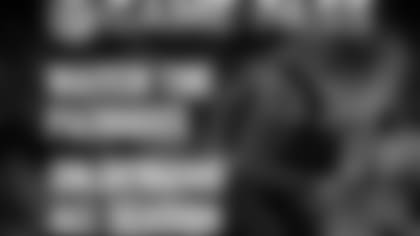 TELEVISION: This week's game will be broadcast by the Patriots Preseason Television Network and can be seen in every New England state, as well as Alaska and Hawaii. The preseason network's flagship station is WBZ-TV CBS in Boston. WBZ-TV's Dan Roche provides play-by-play and is joined by former Patriots tight end Christian Fauria in the broadcast booth. Former Patriots linebacker Matt Chatham will provide sideline analysis along with WBZ-TV's Steve Burton. Patriots Football Weekly's beatwriters Paul Perillo and Andy Hart will also provide insight and analysis.
PATRIOTS PRESEASON TELEVISION NETWORK
Massachusetts
Boston, Mass. WBZ-TV Ch. 4
Springfield, Mass. WWLP-TV Ch. 22
Connecticut
Hartford, Conn. WTNH-TV Ch. 8
Maine
Portland, Maine WMTW-TV Ch. 8
Bangor, Maine WVII-TV Ch. 7
New Hampshire
Manchester, N.H. WMUR-TV Ch. 9
Rhode Island
Providence, R.I. WPRI-TV Ch. 12
Vermont
Burlington, Vt. WCAX-TV Ch. 3
Alaska
Anchorage, Alaska KYUR-TV Ch. 13
Fairbanks, Alaska KATN-TV Ch. 2
Juneau, Alaska KJUD-TV Ch. 8
Hawaii
Honolulu, Hawaii KFVE-TV Ch. 5
RADIO: 98.5 FM, The Sports Hub, is the flagship station for the Patriots Radio Network. A complete listing of the network's 39 stations can be found here. Play-by-play broadcaster Bob Socci will call the action along with former Patriots quarterback Scott Zolak, who will provide color analysis.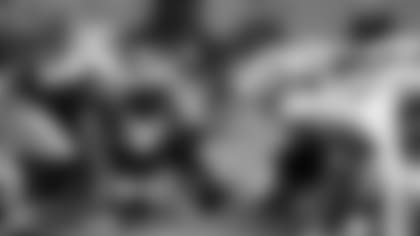 The New England Patriots and the Carolina Panthers will meet for the second consecutive season in the preseason and for the eighth time in the preseason overall, when the Patriots travel to Carolina this week. Last year, the Patriots hosted the Panthers at Gillette Stadium on Aug. 22 and pulled out a 30-7 victory.
The team's last played in the regular season in 2013 in a competitive Monday Night Football contest on Nov. 18, 2013 when a Tom Brady pass to TE Rob Gronkowski fell incomplete on the last play of the game to give Carolina a 24-20 win at Bank of America Stadium.
New England leads the preseason matchups with a 5-2 advantage in the seven preseason games.
Carolina holds the edge in the regular season with a 3-2 margin. The Patriots and Panthers met in Super Bowl XXXVIII on Feb. 2, 2004. The Patriots-Panthers Super Bowl is widely believed to be among the most entertaining Super Bowls ever played, as the Panthers took a fourth-quarter lead only to see the Patriots come up with a game-winning field goal to clinch the see-saw battle in the final seconds.
Overall Record (including playoffs): 3-3
Record in Foxborough: 1-1
Total Points in the Series:Patriots 144, Panthers 116
Patriots' Largest Margin of Victory: 32 points (01/06/02)
Patriots' Largest Margin of Defeat:10 points (09/18/05)
Highest Combined Point Total:61 points (02/01/04)
Lowest Combined Point Total:37 points (10/29/95)
Games Decided by Seven or Fewer Points: 3
Games Decided by 21 or More Points:1
Current Win Streak: Panthers, one game
CONNECTIONS
Panthers general manager Dave Gettleman was born in Boston, and earned a bachelor's degree from Springfield College in 1972 where he played offensive tackle on the freshman football team. He also earned a master's degree in physical education from Southern Connecticut State in 1978.
Panthers LB Luke Kuechly played in 38 games with 37 starts from 2009-11 at Boston College. Kuechly finished his collegiate career with an ACC and school-record 532 tackles – second most in NCAA history. In his final season at Boston College, Kuechly earned the Bronko Nagurski Award as the nation's top defensive player, the Butkus Award as the nation's most outstanding linebacker and the Rotary Lombardi Award as the nation's best defensive lineman or linebacker.
Panthers TE Scott Simonson played 36 games with 31 starts from 2010- 13 at Assumption College in Worcester, Mass., where he totaled 104 receptions for 1,537 yards and 15 touchdowns.
Panthers RB Jordan Todman was born in New Bedford, Mass. and played in 37 games with 19 starts at Connecticut, where he finished his three-year career (2008-10) second in school history with 616 rushing attempts and third with 3,179 rushing yards. Todman earned Big East Conference Offensive Player of the Year accolades as a junior in 2010 after ranking second in the nation in rushing with 1,695 yards.
Panthers assistant strength and conditioning coach Jason Benguche played offensive line for Springfield College from 2002-05, earning Division II/III All-New England honors from the New England Football Writers division as a senior. Following graduation, Benguche began his coaching career as a student assistant at the University of Massachusetts in 2005.
Panthers linebackers coach Al Holcomb served as linebackers coach, assistant track coach and physical education instructor at Colby College in 1997.
Panthers assistant defensive backs coach Richard Rogers served as the defensive coordinator at Holy Cross in Worcester, Mass. from 2006-11 after handling the secondary in 2005.
Panthers defensive line coach Eric Washington served as the defensive coordinator at the Naval Academy Preparatory School in Newport, R.I. from 1998- 2000.
Patriots LB Dekoda Watson attended South Aiken HS in South Carolina, where he lettered in football and track.
Patriots offensive line coach Dave DeGuglielmo served as the offensive line coach for South Carolina in 1999 and 2003 and tutored the offensive tackles/ tight ends from 2000-02.
Patriots area scout Frantzy Jourdain attended North Carolina Central, where he coached linebackers while working toward his masters degree from 1998-2000.
Patriots WR Brandon LaFell was drafted by Carolina in the third round (78th overall) of the 2010 NFL Draft. LaFell played in 60 games with 36 starts for the Panthers from 2010-13.
Patriots running backs coachIvan Fears served as wide receivers coach for the Chicago Bears from 1993-98, where he worked alongside Panthers offensive coordinator Mike Shula (tight ends) from 1993-95. Two seasons later, Fears tutored Panthers wide receivers coach Ricky Proehl, who caught passes for Chicago in 1997.
Patriots CB Bradley Fletcher and Panthers S Kurt Coleman were members of the Philadelphia Eagles' secondary in 2013.
Patriots DE Rob Ninkovich and Panthers S Roman Harper were both drafted by New Orleans in the 2006 NFL draft, Ninkovich in the fifth round (135th overall) and Harper in the second round (43rd overall). They spent one season (2006) as defensive teammates.
Patriots DL Jabaal Sheard and Panthers LB Ben Jacobs began their NFL careers as defensive teammates with the Cleveland Browns in 2011.
Panthers T Michael Oherblocked for Patriots RB Jonas Gray when they were offensive teammates with the Ravens in 2013. Gray was on Baltimore's practice squad that season.
Patriots TE Scott Chandler and Panthers G Chris Scott were offensive teammates with the Buffalo Bills in 2002.
Patriots LB Jonathan Freeny and Panthers LB Jason Trunik were members of the Miami Dolphins' linebacking unit from 2012-14.
Panthers linebackers coach Al Holcomb began his NFL coaching career as the defensive quality control coach for the New York Giants in 2009, where he worked with Patirots TE Scott Chandler for one season.
Patriots C Bryan Stork and Panthers WR Kelvin Benjamin were offensive teammates at Florida State from 20012-13, where they helped the Seminoles capture the 2013 BCS National Championship.
Patriots DL Malcom Brown and CB Carrington Byndom were defensive teammates at Texas from 2012-2013.
Patriots WR Josh Boyce (2010-12), OL Marcus Cannon (2006-10) and Panthers S Colin Jones (2006-10) were teammates at Texas Christian.
Panthers S Robert Lester (2009-12) played with Patriots LB Dont'a Hightower (2008-11) and DL Xzavier Dickson (2011-14) at Alabama. From 2009-12 the Crimson Tide rattled off three BSC National Titles, including 2011, when Lester, Hightower and Dickson where all defensive teammates.
Patriots RB James White and Panthers P Brad Nortman were teammates at Wisconsin from 2010-11.
Panthers T Michael Oher blocked for Patriots RB Brandon Bolden at Mississippi in 2008.
Patriots DT Sealver Siliga and Panthers DT Star Lotuleleiwere teammates on the defensive line at Utah from 2009-10.
Patriots LB Dekoda Watsonworked with Panthers assistant strength and conditioning coach Jason Benguche from 2006-07 when he held the same role at Florida State.
Patriots tight ends coachBrian Daboll served as Panthers QB Derek Anderson's offensive coordinator while with the Cleveland Browns in 2009.
Daboll served as a volunteer assistant for William and Mary in 1997, when Panthers defensive coordinator Sean McDermott was finishing up his senior season as a safety on the team.