In the last few weeks, Head Coach Bill Belichick has brought in several players either off waivers or from another team's practice squad.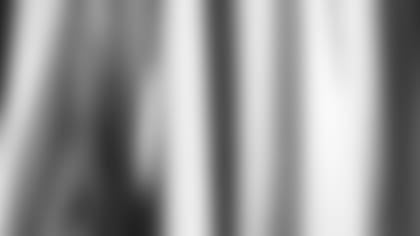 ]()
            This week, running back Raymont Harris was added off waivers from the Denver Broncos. He will likely start against Chicago Sunday. Last week tight end Jermaine Wiggins made an immediate impact after being claimed off waivers from the Jets.  

Another guy who made a quick impression was Curtis Jackson, who had four returns for 117 yards on Monday. Jackson was added off the St. Louis practice squad. Offensive lineman Grey Ruegamer has played despite just joining the team on Nov. 16 after being signed off the Pittsburgh practice squad.
Linebacker Marc Megna played on special teams Monday after being claimed off waivers from the Bengals last week, and Antico Dalton will likely do the same this week. He was just activated from the practice squad, which he joined as a free agent on Nov. 28.
Though New England is always looking at what is available, Belichick said he is surprised that the team has been able to sign and play a few guys with a chance to contribute at this point of the season.
Belichick said the Patriots personnel department looks at the lists of available players each week. The lists are broken into two categories: the street list, made up of all free agents and players on waivers, and the practice squad list.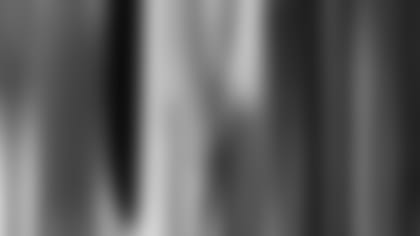 ]()
            The practice squad acquisitions are tougher to do because those players can't be brought in for a workout because they are with another team. The other team also has the chance to match any contract offer made to a practice squad player, as was the case several weeks ago when New England first tried to sign Megna. Cincinnati matched the deal and brought him to their active roster.  

"They sold him a pitch that was better than what we could give him, and he stayed there," Belichick said. "But once a guy is on waivers, you claim them and that is it. They come to you."
Besides not being able to bring them in for workouts, teams also have to be more sure of any practice squad players brought in off another team's squad. When a team signs someone off another practice squad, that player must stay on the active roster for at least three weeks.
Team goes indoors to prepare
Despite getting adverse weather conditions similar to what could be expected in Chicago on Sunday, the Patriots worked in their practice bubble on Friday.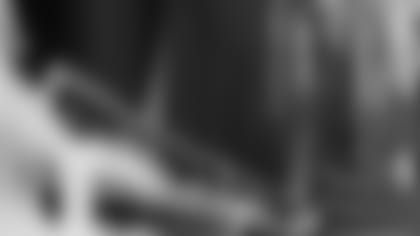 ]()
            With the first snow of the winter falling in Foxboro, Belichick felt the team could get more accomplished if they worked indoors.  

"We just want to keep from slipping and sliding out there," Belichick said. "It sounds like there might be some snow showers (in Chicago), and there might not be. We were outside yesterday. It was cold and we dealt with the wind. The ground was frozen and the players had to play with a narrower base to keep their feet under them, and they were not able to extend as much on any kind of cuts.
"We could go out there, but I think we'd just slip and slide, and we wouldn't be able to get much work in. We would lose the aspect of the timing for the game. There is an advantage to doing it either way, but we just feel like we got a good day out there yesterday in the elements."
Bears coaching change affects planning
The announcement that offensive coordinator Gary Crowton was leaving the Bears to become the head coach at Brigham Young University means the Patriots will have to put in extra preparation work this week.
Besides coming off a Monday night game that made the week short to begin with, Belichick and his staff now must prepare for whatever offense Chicago quarterbacks coach John Shoop institutes. Shoop is serving as the interim offensive coordinator, and while Belichick is familiar with him, the Patriots will be the first team to see whatever wrinkles Shoop puts in the offense.
"John has got a good background in the league and comes from a little different background than Gary did in terms of play calling and philosophy," Belichick said. "We will certainly have to do a little extra preparation on some things that he has had success with previously. I am sure basically it will be a lot of similar things that they have been doing, but I am sure that he will integrate some of his ideas into the offense and we will have to take a look at some things there."
Young lineman coming along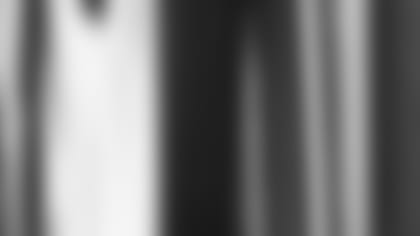 ]()
            First-year defensive lineman Garrett Johnson earned praise from Belichick earlier this week. The Illinois product has gotten more playing time as the season as progressed, and he also helped create big holes for Curtis Jackson in the kick return unit against Kansas City on Monday.  

"I think on the defensive line probably the younger player that is the furthest ahead is Garrett Johnson," Belichick said. "He has had an opportunity to play a little bit more and then Reggie (Grimes) and Dave Nugent behind him at the end spot, but Garrett has a year on them which is a big difference. He was here last year and in [NFL Europe]. So even though he hasn't played in the NFL he has kind of been in pro football for a year and that year probably gives him a little edge on those guys."
Johnson has played in five games this year, and he has contributed eight tackles. He played well against the Chiefs, registering a career high four tackles (1 solo, 3 assists).
Kevin Faulk is third on the team with 46 catches for 350 yards. That total is the highest by a Patriots back since Curtis Martin had 46 in 1996. The last back to have at least 50 grabs in a season was David Meggett, who had 52 in 1995… Chicago Head Coach Dick Jauron attended Swampscott High in Massachusetts and matriculated to Yale, where he was a running back. The Boston Globe named Jauron as one of its top prep athletes of the 20th century last year… With all of the roster shuffling the Patriots have done, 40 different players have been in the starting lineup, and 61 different players have seen playing time… Of the 52 players on New England's active roster, 18 (37 percent) are rookies or first-year players.