I thought that Mac [Jones, the rookie quarterback,] looked good for what we were expecting on Sunday. Obviously, there will be mistakes for him as we go along, but the system and his teammates should help to mitigate those. That said, he is going to need help from the playmakers on this team. Jonnu Smith and Damien Harris showed up nicely, but made mistakes, too. That Miami Dolphins defense was a tough first start for Mac and rest of the team. Who do you see being the teammates to step up and take the reins in the coming week to help with Mac's progression and get the team on the right track? Who will be the pass catchers to create the separation and win the battles that Mac will need won to push the ball downfield? - Nathan Ellsworth
You already answered your own question, in part, Nathan. Smith and Harris are going to have to continue being playmakers at their respective positions to help Jones along. Smith, of course, as a reliable target on intermediary routes and down the seam, and Harris as a capable ball carrier to keep defenses honest and help open up play-action passes.
As far as downfield threats, this team really doesn't have any. Nelson Agholor might be the closest thing to it, but he isn't going to provide that on a regular basis, if his career in the league to this point is any indication. I'd like to see Smith's fellow tight end, Hunter Henry, be more of a factor in the passing game than he was in Week 1. In doing so, that could help draw the safeties closer to the line of scrimmage and thus perhaps give the receivers some room to work with downfield.
The truth is, every skill position player on offense will need to carry his own weight throughout this season as this unit, which is full of new and young players, continues to figure itself out. But you're right, it was a good start for Jones and I'm optimistic about his future here. - Erik Scalavino
I am happy to see Mac Jones play, but I am also worried that we jumped the gun just a little. How can you tell he is that good when you haven't seen how he handles stunts or twists by the linebackers? Or coverage that is hidden. Thank you, guys, in advance. - Vernald James
In fairness to Vernald, this question came to our inbox prior to the Dolphins game and he was referring to Jones' performance during the preseason. However, now that we have at least one meaningful game by which to judge Jones, it appeared that his positive play from August carried over into September.
During the preseason – Vernald is right – most teams play vanilla defenses and offenses aren't game-planning for their opponents, so, it's often very misleading when it comes to drawing any conclusions. However, as media who cover the Patriots on a daily basis, we're in a position to see not just the preseason games, but every training camp practice as well. In those sessions, particularly the joint practices with other teams, we're able to see much more competitive atmospheres in which to evaluate the overall play of the roster.
Jones looked like he was comfortable (as comfortable as a rookie can be expected to be) in those situations. The moment didn't appear too big for him, as was the case on Sunday versus Miami. He looked in command of the offense, understood what was expected of him, made quick/smart decisions with the football, and didn't try to play outside of his means. That's what we saw during the summer, and after one game, it's what we're continuing to see. If he keeps up this trajectory, his and the Patriots' futures will be very bright indeed. - Erik Scalavino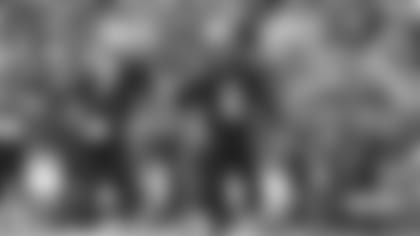 Despite [kicker Nick] Folk making all his kicks vs. Miami, do you expect Patriots to elevate [undrafted rookie Quinn] Nordin in order to prevent the Tennessee Titans from picking him off the practice squad? - Pete Clark
Nordin isn't on the practice squad. He's on New England's active roster and thus can't be plucked by another team at the moment. Folk, who started Week 1 on the practice squad and was promoted for the Miami game, has reverted back to the practice squad, at least for another week.
Nordin was among the handful of deactivated players for the Dolphins game, but nonetheless remained and remains on the active roster for now. We'll soon see how the team deals with having two kickers on the team because they can't keep promoting Folk off the p-squad all year. You can only do that twice with the same player over the course of the season. So, the Patriots will have to decide shortly whether they want to go with the proven veteran or the strong-legged rookie.
The Titans are having kicker issues right now, but there are plenty of other options out there for them, including former Patriot Stephen Gostkowski. So, I wouldn't worry too much about losing Nordin until New England actually makes a more permanent decision about whether to keep him or Folk. - Erik Scalavino
What do you think the ceiling is for safety Adrian Phillips this year? Could you see him in the next two to three years getting to the Rodney Harrison level? - Wayne Morris
Harrison set a high bar during his time in Foxborough. I've liked Phillips' aggressiveness and attitude on the field since he arrived last season, which in some ways hearkens back to the Harrison days. Harrison, though, was a factor both in the passing game and against the run, is a Patriots Hall of Famer, and should get into the Pro Football HOF one day soon. It's a bit much to ask that much of Phillips, but I like his presence in the Patriots secondary thus far.
Against Miami in the opener, he appeared in about two-thirds of the defensive snaps and made a couple of tackles-for-loss in the second half. He'd have to do a whole lot more than that on a consistent basis to reach Harrison-type heights, but hopefully, he can continue to make positive plays like this over the course of the coming season and build on his contributions from the 2020 campaign. - Erik Scalavino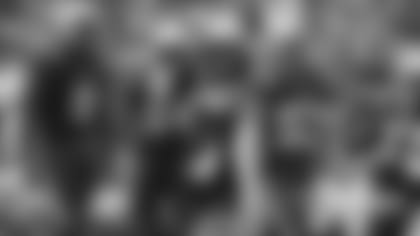 Seems the Patriots are setting up to have [Matt] Judon and [Josh] Uche at OLB and [Kyle] Van Noy, plus [Dont'a] Hightower in the middle. Up front, [Davon] Godchaux in the middle of [Lawrence] Guy and [rookie Christian] Barmore. So, a 3-4 [defensive front]. I know they change like the wind, but do see this being a base first-down lineup? Seems the experimented a lot with [Henry] Anderson and [Deatrich] Wise at end in the 4-3, but the LBs to me are the strength. I'm sure all will rotate in but seems the 3-4 makes sense, even with no true nose tackle. - Jim Kelleher
With our depth in linebackers and lack of in the secondary, would a switch to a 3-4 or even 2-5 defensive game plan be better? - Jon Regalado
This summer, we saw a lot of looks from the Patriots that were essentially 5-2 fronts, with three traditional down linemen and two edge-rushing linebackers (one at either end), plus a pair of linebackers in the middle in the second layer of the defense. Against the Dolphins, we saw numerous personnel packages and considerable rotation in the front seven, but the team played mostly in nickel (five defensive backs) to match up with Miami's offense.
If the Patriots have a "traditional" front, I'd say, based on the summertime, it's more of the 5-2 look (a variation of the 3-4), but given how much of a passing league this NFL has become, my guess is we'll be seeing a lot more nickel and dime groupings, so, this might wind up being more of a formality than a reality. _Erik Scalavino _
How is it that veterans like QBs Brian Hoyer and Garrett Gilbert are eligible for the practice squad when they have been in the league far longer than two to three years? What is the new rule for being eligible to be on the practice squad? Thank you. - Larry Pearce in Harrisburg, Pa.
The rules actually changes in 2020, Larry, as a result of the pandemic, in order to make accommodations for any teams dealing with last-minute roster shuffling due to player illnesses. Veterans with any number of years in the league (including those you mentioned) were allowed to become eligible for the practice squad, which also increased from a maximum of 10 players to 16 last season.
Players on the practice squad could, on occasion, also be called up to the active roster on game days (as noted in the earlier question about kickers) and returned immediately thereafter to the practice squad, a feature that wasn't part of the previous practice squad rules. Furthermore, teams could protect a handful of players on their practice squads from being poached by other clubs (a max of four each week), in order to ensure that they had a feasible number of players with whom to work on a weekly basis if a rash of infections were to occur and deplete the available roster.
All those adjustments have been carried over into the 2021 season, as we continue to deal with lingering effects of the pandemic and the virus' existing and emerging variants. They also happen to make a lot of sense and I hope the league decides to keep them as permanent fixtures of the rule book going forward. - Erik Scalavino
What is up with Jarrett Stidham? Is it he doesn't grasp the playbook or just doesn't have the coaches' confidence? Or is he just not the player they thought they drafted, talent-wise? It seems he has been put on the way, way back burner and destined to follow other failed Patriots QBs like Ryan Mallett. - Paul Baratta
Stidham is hurt, Paul. Specifically, he's recovering from back surgery and is currently on PUP (the physically unable to perform list). Had he been healthy this summer, he might be the backup to Jones right now, rather than Hoyer. I hesitate to call any quarterback like Stidham drafted beyond Round 2 (Stidham was taken in the fourth) a "failed" prospect, however, because history tells us that almost none of them pan out to be full-time starters in this league. But the fact that Stidham is still on the team and wasn't let go entirely should tell you that the club must believe there's still some potential there for a backup role once he's back at full strength. - Erik Scalavino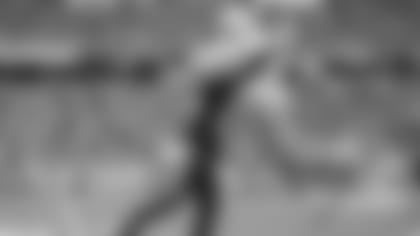 Percentagewise, what are the chances that Stephon Gilmore returns to the Patriots once his stint on the PUP list is over? David Faria
Are you really asking what the likelihood is that New England will trade Gilmore before the deadline following Week 8? If so, then I'd say those odds are well below 50 percent at this point, because the Patriots are undoubtedly a better defense with him at corner. A lot could change over half a season, but right now, I'm anticipating seeing Gilmore back on the field for New England sometime in late October or early November. - Erik Scalavino
I have a thought about the Gilmore situation that I have never heard anyone mention. Is it impossible that they didn't give Gilmour any more money because they want to see whether J.C. Jackson is good enough to play the lead cornerback in the NFL? It could now be a great opportunity to see if he is worth a big extension. With Gilmore in the backfield, he (Jackson) would not face the same competition (not playing against the other teams' No. 1 WR). Keep up the good work! All the best! - Tomas Lindahl from Sweden
I don't think so, Tomas. Yes, this certainly represents a solid opportunity for Jackson to showcase himself for an extended period as New England's top corner, but no, I don't believe this is why the Patriots and Gilmore haven't yet agreed on a new contract. As I've already stated above, the Patriots are a much better defense with Gilmore in the lineup, but the organization often hesitates to dish out dollars to players who are older, like Gilmore. Jackson's opportunity to be the top corner is a byproduct of this, but not the deciding factor, in my estimation, because New England would be better served to have as many quality players on the field as possible. - Erik Scalavino
Since the consensus seems to be that the Patriots' biggest concerns at the moment are a No.1 cover corner and a field-stretching receiver, which of your favorite players from the past (any team) would you pick to help out the Patriots at this point. My receiver would be Paul Warfield (Browns/Dolphins) and my corner would be Willie Brown (Raiders). And yes, I'm an old-school dinosaur, but what would your choices be? - Jim Loveland
Essentially, what you're asking is which players I think are the all-time greatest at their respective positions. My answers would be Randy Moss and Deion Sanders. - Erik Scalavino
Before the Patriots had their own stadium, they played at several fields around Boston. What were the fields? I can remember Harvard Stadium, Fenway Park, Braves Field and I think Nickerson Field (BU), but can't recall any others. - Duncan Hills
The original Boston Patriots, as they were known at inception back in 1960, played home games at what was then called Boston University Field (now Nickerson Field), which is an offspring of the original Braves Field. They also played a few games at Harvard Stadium in 1962. After the first three seasons mostly at BU, the Patriots played predominantly at Fenway Park from 1963-68, with a few games taking place at Boston College's Alumni Stadium in '63, '67, and '69.
The Patriots returned to Harvard in 1970, then moved into Schaefer Stadium (which later became known as Sullivan Stadium, then Foxboro Stadium) in 1971, the same year they changed their name from Boston to the New England Patriots. They've called Gillette Stadium home since 2002. - Erik Scalavino