What went wrong with N'Keal Harry? It's hard to understand why Harry cannot show his real potential. Let's skip the last year of TB12, when injuries set him back. But with Cam Newton, who loves huge and strong receivers, did he not fit to the offensive scheme or is it really the lack of separation abilities? Is he maybe a candidate to get transformed to TE or would a trade be the best option? Thanks a lot and stay healthy! Matthias Lindner, Germany
I'm not sure anything actually "went wrong" with Harry, other than perhaps being drafted higher than he should have been. With first-round status comes lofty expectations. Maybe it's unfair, but that's how we often view players in this league, based on where they're selected. Had Harry been chosen in, say, the late second or third round (where his skills were probably more suited), there'd probably be less of a frustration level with his performance to date, at least from outside observers.
Harry seems to be partially a victim of his circumstances. He was never the fastest receiver in college, nor the most dynamic playmaker. That's what you'd expect to get out of a first-round pick, but the Patriots, who knew what they were getting in terms of his college career, probably decided to take a chance on him at the time because receiver was – and remains today – a position of great need for this team. Sure, he suffered some nagging injuries during his rookie year, but I don't believe those are entirely to blame for where he finds himself today, apparently searching for a change of scenery.
Meanwhile, even if New England wasn't in a better situation at tight end, I don't feel Harry is suited to make that change. For better or worse, he's a receiver, but right now, it's unclear where he'll catch passes this fall. Erik Scalavino
What are your takes at the wide receiver position? Personally, I think that the additions of [Nelson] Agholor and [Kendrick] Bourne are improvements, but $20 million plus for Agholor on a 2-year deal seems like a massive overpayment for a player who isn't a No. 1 receiver. Even if we play in two TE sets, someone in the wideout position has to impose a significant threat to the defense. Otherwise, just running the football or passing it to the TEs may render our offense to predictable. Luis Machado
For the most part, I agree with you, Luis. Bourne and Agholor do represent an upgrade to the position over last year's crop, but just how much of an impact they can provide – and whether they were worth the investment – remains to be seen. There are still a number of jobs to be won at wide receiver on this team, and even the high-priced free agents can take their roles for granted. Erik Scalavino
Why are you guys so down on the wide receivers that are currently on the roster? What we have is a mirror of the 2001, 2003, 2004 seasons with [David] Patten, [Troy] Brown, [David] Givens, and [Deion] Branch. Those teams ran the ball and the front seven and great coaching did the rest. I actually trust this group, believe it or not!!! George Archie
You're severely underrating the receiving corps of the early 2000s. Branch, Brown, et al were a much more talented group than you're giving them credit for, and I'd take them all in a heartbeat on this current squad, if I could. I understand your point that none of those guys was an elite NFL receiver, but they were all, at their best, better and more proven players than what the team has to work with right now. Perhaps the 2021 iteration will eventually prove itself equal to task of living up to the success of their predecessors, but I'm here to make an honest assessment, and it looks like they have a lot of catching up to do (no pun intended). Erik Scalavino
You hear about great route-running WRs. Running a route doesn't seem all that complex to me. What makes a great route runner and what makes a bad one? Ted Keller
As is often the case in life, the things that look easy are actually quite difficult. They just look easy when those who are good at them do them. On the surface, running a pass pattern wouldn't seem like the most complex activity in the world, but consider how in professional sports, the most elite athletes, such as Olympians, are separated by milliseconds. The difference between a gold medal and a silver can be 0.001 seconds.
It's a similar concept in route-running on an NFL field. Let's say a play calls for a receiver to run a seven-yard out pattern. The quarterback is expecting his receiver to break his route at seven yards exactly, so, he's throwing to the spot downfield, along the sideline, where he expects his receiver to be when the ball arrives. If the receiver is a little sloppy in his route and runs a six-yard or eight-yard pattern, rather than the precise seven, that could mean the difference between the pass being intercepted, falling incomplete, or being caught. The margin of error is that slim.
Another example is the stop-and-go route. Sounds simple, right? Run a little bit, stop, then resume running. The route is essentially a fly pattern (a.k.a. a go route) with a fake in the middle. What separates the great receivers from the good ones is how well they sell the fake. A great receiver will truly make it appear as if he's running a short pattern and stopping either to turn in, out, or back to the quarterback, when in reality, he's just trying to get the defender to stop running as well, so that the receiver can then explode back into his go route and thus gain separation. If the defender doesn't bite fully on the stop, he'll be in a good position to continue defending the "go" portion of the route.
These details might seem minute, but they're essential in distinguishing who are the best route runners. Often, when you see a receiver wide open downfield, it's the result of his having run a fantastic route earlier in the play. Yet, it's also the reason some of the shortest passes – those five-yard outs or slant passes, for example – are completed in traffic.
Speed is also a factor, of course. A receiver who can run a precise route faster than another receiver is going to be considered a better route runner and probably get more passes thrown his way. In short, though, attention to detail is what makes a great route runner. Erik Scalavino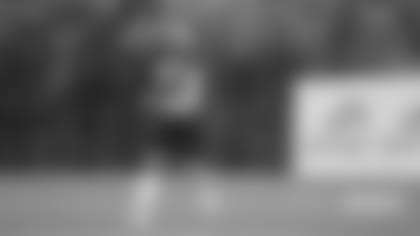 With the potential for Stephon Gilmore holding out for more money and New England left with no viable option other than to trade him, what kind of return would the Patriots be looking at for him and what is your opinion on the next man up if he goes? I feel confident in J.C. Jackson based on his very polished play last year combined with that incredible return in interceptions, what is your opinion on this potential bump in the road? Marc Saez
We've answered a variation of this question countless times already this offseason and the answer remains the same. I never like to predict what a player's potential trade value will be because it's impossible to know what the 31 other teams' general managers are thinking and might be willing to spend when it comes to trade capital. It's just too intangible a subject to forecast with any reliability.
Furthermore, I've also always maintained that the Patriots and Gilmore will come to some agreement sooner or later and that he'll be part of this defense this year and in the future. Without him, the New England secondary is not nearly as strong as it is with him in the lineup. The aforementioned Jackson is certainly the nominal 'next man up,' but I've yet to see him perform at a high level on gamedays without Gilmore on the field with him. Not suggesting he can't, just that he hasn't yet proven it.
Heading into training camp two weeks from now, I'm going to remain optimistic about the Gilmore situation. He recently admitted on the record to ESPN that he's still not back at full strength following the quadriceps muscle injury he suffered late last season. So, it might not be entirely surprising if he's not on the field when the first practices get underway. However, I think the situation will be resolved in time for the regular season, at the latest. Gilmore's comments to ESPN sound like he's leaning that way as well. Erik Scalavino
When a player holds out, we always here about fines. Do they really get fined or does the team usually just take back the fine? If they do keep the fine, what happens to the money? Where does it go? Kevin Mulholland
Fascinating question, Kevin, and one I hadn't truly considered until you asked it.
According to the NFL, player fines collected by the league from on-field, in-game violations (flagrant personal fouls and other such unsportsmanlike behavior) are placed into a charitable fund and distributed to programs that cater to the post-career needs of former NFL players (presumably health-related needs, by and large). The league claims that an average of $4 million per season is taken from such fines and given to assist former players.
With respect to hold-out fines, which are collected by individual teams, the newest collective bargaining agreement calls for a significant percentage of that money to be allocated to local and youth football programs in the 32 teams' respective communities. I'm told the remainder goes toward charitable causes of the teams' choosing. So, it sounds like it all gets put to good use in the end. Erik Scalavino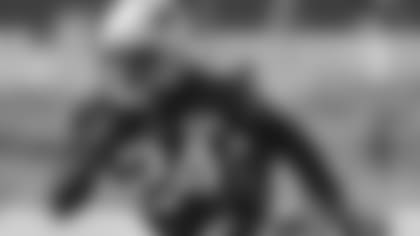 With Cam Newton being the so-called "starter" [at quarterback], it makes me worry about how much playing time [rookie first-round draft pick] Mac Jones will get for his development. If Newton plays well, then we will lose a year of development for Jones and we all know that he is the expected future QB. Don't you think it'd be best just to cut Newton and start the season with Jones as the guy? Jeff McCarroll
I wouldn't lose any sleep over this, Jeff. Yes, head coach Bill Belichick declared back in late April that "Cam is our quarterback" immediately after selecting Jones with New England's top pick. On this team, rookies are treated as such, including where they are placed on the unofficial depth chart (at the bottom, regardless of where they're drafted) until they prove they deserve otherwise.
Jones is going to get his opportunity eventually, though, and that could be as soon as this season. NFL history is littered with examples of first-round QBs who've played right away and others who've sat and waited, both with varying degrees of success. It's too soon to foretell what Jones' career arc will be, but he certainly didn't look out of place during spring practice sessions. If he continues to develop and compete as well during training camp and the preseason, this team will have an interesting decision to make come September. It's only a matter of time, and in my estimation, that time will come sooner for Jones rather than later. Erik Scalavino
How does Jones' arm strength, regarding the deep ball and red zone velocity, compare with that of Jimmy G. and Brady? What about with Tony Eason and Jim Plunkett? Dr. R. Baxter Miller
No idea, and frankly, I really don't care about those kinds of statistical measurements. What matters most to me is how well and how quickly Jones can learn this offense, how well he can make decisions under pressure, and how accurate he can be when delivering the football to his intended receivers, wherever they are on the field. That's ultimately what makes a quarterback successful, not how strong his arm is. I can list plenty of strong-armed QBs who never amounted to much in the NFL because they didn't have the brains to go along with it. John Elway? Great arm and a great mind. Ditto for Randall Cunningham. Tom Brady? Maybe not the most powerful arm, but definitely among the most deadly accurate, and certainly one of the sharpest minds. Joe Montana, similar to Brady. I'm not suggesting that Jones has to be anywhere near as good as those men, but he can have a better, longer career than so many other so-called gunslingers if he can just be smart and accurate with the football. Erik Scalavino
Who do you see leading the way for pass-rushing the opposing QB this year? Rick Malec
Well, Rick, I'd like to think it's going to be Matt Judon, the high-priced free agent defensive end New England this offseason. At four years, $56 million ($32M guaranteed), I certainly hope he does more than just set the edge. Returning veteran linebacker Kyle Van Noy is another possibility. I could also envision one of the newer, younger players, such as draft choice Ronnie Perkins, establishing himself as a reliable pass-rushing threat. Whoever it is, though, I just hope the Patriots can get more production on a more consistent basis out of that edge-rusher position than they have in recent seasons. Erik Scalavino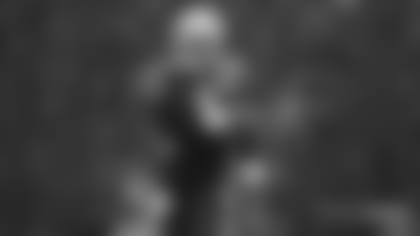 I don't have any stats on who runs it successfully or whether the Patriots have used it frequently, but how do you feel about using two running backs in the backfield? Not including a fullback or Newton, what RB personnel combinations would you be interested in seeing? How do you think those factor into the passing game or a running game? Sam Tobio
I wouldn't want to use it on every play, but there are certainly instances when a pair of tailbacks in the backfield might be beneficial. The Patriots have certainly used this look in recent seasons, particularly in shotgun formations, with a ball carrier on either side of the QB. They're often in that personnel package as extra blockers to help in blitz pickup, or as so-called "hot" receivers coming out of the backfield.
Off the top of my head, I seem to recall times when James White and Rex Burkhead lined up in such a way, and perhaps other combinations of backs as well. In my estimation, a running back who's both a skilled pass protector and pass catcher are essential qualities to have back there, as well as legitimate threats to run the ball from a draw play. To me, that's the most logical reason to have two backs, to give the defense multiple things to consider.
New England once again seems to have several capable backs in its RB stable, so, I'd expect to see that two-RB look on occasion this season, though not on a regular basis. Erik Scalavino
Hey guys! I'm usually a numbers/stats guy in terms of evaluating "success" during someone's career, but I would love to hear who you guys think the most underrated Patriots player is since the beginning of the dynasty. Think in terms of leader on the field and locker room, consistency, reliability, etc. but maybe never had the national notoriety they deserved. More what you "saw" as opposed to what you could "read." Thanks! Josh O'Neal
Fun question to ponder, Josh. Any number of quiet, "lead-by-example" kinds of players come immediately to mind, though I'm not sure many of them were around long enough to fulfill all of your criteria. I'm tempted to mention someone like Logan Mankins – consistent, reliable, leader on and off the field – but he was certainly on the national radar, so that would exclude him. Kevin Faulk is another player whose longevity here in Foxborough allowed him to grow into that type of role…
I might bring this topic up on our next "Patriots Unfiltered" podcast to see what my colleagues and other audience members think. Tune in! Erik Scalavino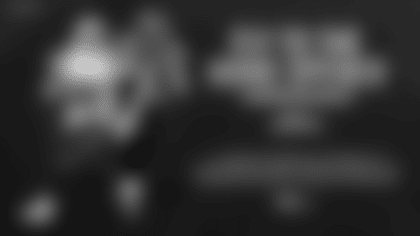 Home Opener Sweepstakes
Enter to win two tickets to the home opener and two JetBlue flights.