This week, the Unfiltered crew weighs in after a week of joint practices in Vegas, while also sharing their overarching thoughts as training camp and the preseason come to a close.
What has been your biggest headline from training camp and preseason this summer?
Unfortunately that would have to be the subpar play of the offense. With very few exceptions the offense has struggled all summer. -Paul Perillo
Patriots installing new offense. That's the headline but only time will to what extent it's accurate. They've definitely worked with zone blocking techniques with more movement along the line but I've also seen traditional Patriots offensive concepts at play. Who knows? -Fred Kirsch
Although it feels overplayed at this point, it's hard to ignore the impact of the changes to the offensive system and the play-calling responsibilities. The play-caller is an overrated storyline, but the growing pains the offense has experienced is a legitimate reason to temper expectations heading into the regular season. Mac Jones has looked the most comfortable when they use the spread elements in their playbook; Mac in the shotgun, spread the field, and get the ball out quickly. I'm expecting to see plenty of that come September. -Evan Lazar
I'd say the biggest storyline from camp and the preseason -- if it isn't who is calling the plays on offense -- would be the growing pains they're experiencing getting used to the new system on that side of the ball. -Alexandra Francisco
Yup, it has to be the offensive reset, new offensive install. Despite everything we've seen this summer, I'm still not really sure what they're going to unveil against the Dolphins. Will they really base things off the wide zone? Will there be an influx of RPOs? How much will they stay in the spread? Will they be able to play with pace? I almost feel like I have more questions than answers even after 17 practices. -Mike Dussault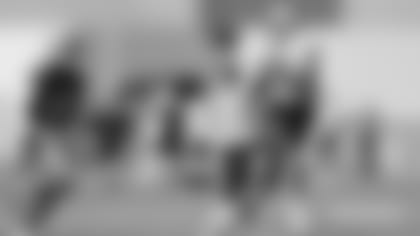 Do you think the starters will play vs. the Raiders? Should they?
I think we might see some of the starters for a cameo Friday night but not too much after a pretty heavy couple of days of work in Las Vegas, and I don't need to see any more than that. -PP
It will be a mixed bag. Even if it's just a couple series, particularly on offense, I'd like to see the first group on the field. There's a certain pressure to execute in a game situation that brings out the best or worst. Unlike practice, there are no do-overs; either get the first down or score, or get off the field. Also, whatever the starting offensive line is, they need as many reps together as possible. -FK
No, I don't expect to see any key starters on Friday night. The joint practices with the Raiders were heavy on 11-on-11 work for the first-team offense and defense. Plus, both head coaches spoke about how vital joint practice reps are because the coaches can control the "finish" of the play. There are live reps. But they're not tackling to the ground nor making any contact with the quarterback. As a result, there is less injury risk. I don't think a few series for Mac and the starting offense will make them significantly better off for the season-opener against Miami. -EL
I feel like it's more of a liability to have most of them out there, so I'm good. I might even wonder, with all the work they put in in Vegas, if a subliminal message is being sent to a starter who does see some time against the Raiders. -AF
After the amount of work I saw the team get in Las Vegas I'd be surprised to see any of the topline starters like Mac Jones, Matthew Judon, Hunter Henry, Ja'Whaun Bentley and Devin McCourty. The rest could be fair game, so maybe it's more of a mix of starters and those fighting for jobs that are on the bubble. I don't those guys should play, but some younger potential starters like Josh Uche, Raekwon McMillan and Cole Strange could use the work. -MD
Name a bubble player you're interested in that has an opportunity to earn a roster spot in this final preseason game.
I don't know how many roster spots are won or lost during preseason games but I think rookie DaMarcus Mitchell has a chance to stick around with another solid performance on special teams. -PP
With Thornton out for a while, there's an opportunity for L'il Jordan Humphrey to earn a spot. I'd also love Cam McGrone to shine Friday night. Last week against the Panthers he had a nice play where he came from his right, shot through the line and blew up a wide run. When he was drafted last year we were told 2021 was going to be a red shirt year but he was worth taking despite that. So far, he's yet to prove it. Here's to hoping he does. -FK
One of the harder projections to make on the initial 53-man roster is how the Patriots will handle their tight end depth, adding Lil'Jordan Humphrey into that tight end conversation. We know Hunter Henry and Jonnu Smith are roster locks. But has Devin Asiasi, Matt Sokol, or even Humphrey done enough to warrant carrying a third tight end? By utilizing practice squad spots to stash tight end depth, the Patriots can sneak another defensive back or lineman onto the initial roster. The third preseason game will determine if one of those three makes it nearly impossible for the coaching staff to cut them. Humphrey has come close to making that case so far, but he is still not cracking the top rotation during practice.
Brendan Schooler. They could use some depth there and who doesn't love a UDFA story? -AF
Pierre Strong. He's not on the roster bubble per se, but is on a playing time bubble. I'm not sure if my eyes were just deceiving me in the desert, but he started to show a little explosion to me in Vegas. I like the top trio of backs, but either Strong or Kevin Harris could be called into action this year and I'm not sure how ready either of them are at this point. -MD
If the Patriots were to look outside the organization over the next week for a player to add, which position do you think they should target?
I think the Patriots could use help on the offensive line and at cornerback. -PP
A solid, versatile offensive lineman. Depth seems to be an issue right now and it's not like Trent Brown and Isaiah Wynn have the best track records when it comes to staying healthy. It all starts up front. -FK
Cornerback. I like what we've seen out of Jalen Mills and the rookie Jones's, but this secondary still feels like when the Patriots acquired Aqib Talib during the 2012 season. Their defense would improve leaps and bounds with a true number one corner, slotting guys like Mills and Myles Bryant into the right spots in the pecking order. -EL
An offensive lineman or a defensive back. -AF
I think we're all on the same page here, cornerback and offensive line have been battered this preseason and it's unclear how ready any of the backups are. -MD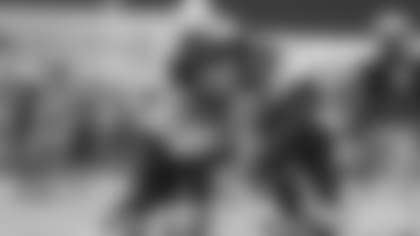 Which Patriots player was your biggest surprise of the summer?
Tyquan Thornton was progressing quite nicely before he was injured against the Panthers. I wasn't expecting him to be a big part of the offense in his rookie season but after watching him in camp I think he was trending in that direction. -PP
Anfernee Jennings was kind of an afterthought for me because we saw so little of him last season but he's earned a lot of reps and looks like he could be a regular contributor to the defense. -FK
It's still Anfernee Jennings. I will fully admit that I had written Jennings off heading into this third season, and he had a terrific summer setting the edge of the defense. We'll see if he can carry it over into the regular season. -EL
Ty Montgomery. I didn't really have any expectations but rooted for him based on my interactions with him off the field and at charity events. After seeing the Patriots take advantage of his versatility all camp, it sure seems that he's a roster lock. -AF
Anfernee Jennings. I knew one of those young linebackers had to step up and he's been really good against the run and pass this summer. His size and strength continually stand out and my only question now is how big of a role can he seize? As things are lining up, he looks like he's going to be playing a lot. -MD