The Patriots held two productive joint practices with the Raiders this week and will wrap up their preseason with a third and final preseason game in Las Vegas on Friday night. With final cuts looming on Tuesday, this will be the last time for the Patriots bubble players to make their case for a job.
But the first question is how much will the actual starters even play? They saw no action in the first preseason week against the Giants and were limited to less than a half against the Panthers. With no more "dress rehearsal" and the proliferation of joint practices, it wouldn't be surprising to once again see some of the most important Patriots get the night off, setting the stage for a variety of roster battles.
However, there's also an argument that the starters need the snaps to fully prepare for the advent of the regular season. Yes, there are jobs still to be won, but it's also a final chance for anyone to get some live reps.
Either way, it will be an interesting matchup and an extension of the joint practices that will determine the fates of many players on both teams.
Here are the 10 things to watch!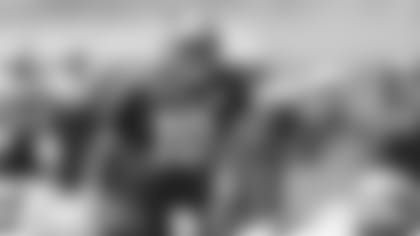 1. Jonesin' for Production
Mac Jones and his starting offense played just three series last week against the Panthers and they never found any kind of a rhythm. Jones' bomb to Nelson Agholor was the highlight of the game, but otherwise, there is still a lot to be desired from the offense. If Mac plays, it will be another data point as he approaches his sophomore season. He and the offense made strides this week in Las Vegas and some game action might be the perfect way to build on it. But the Patriots continue to play their true offensive plans close to the vest, so Mac's playing time is anyone's guess at this point.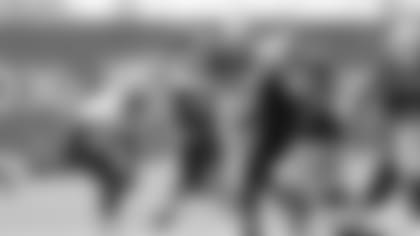 2. Zappe to it
If Mac doesn't start, it would appear that Bailey Zappe will get another extensive set of reps. Zappe hasn't matched what Mac did last summer, but he's still shown continued growth, bouncing back from mistakes while continuing to stand tall in the pocket to deliver some impressive throws. He's been solid for a rookie quarterback no matter how you parse it. With Mac getting the vast bulk of the joint practice reps, it could once again be mostly the Zappe show.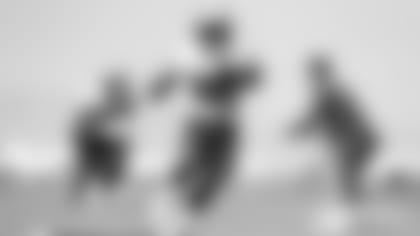 3. RB Depth Charge
With Damien Harris leaving the final joint practice early, it's unlikely he'll suit up. Rhamondre Stevenson should also see limited snaps, setting the stage for the uncertainty at back up running back. J.J. Taylor, Pierre Strong and Kevin Harris will all get opportunities to shine as it remains unclear just where the rookies are at in their development. Taylor, as always in the preseason, will bring his playmaking ability, while the two rookies should be getting comfortable enough to flash why the team selected them in the draft.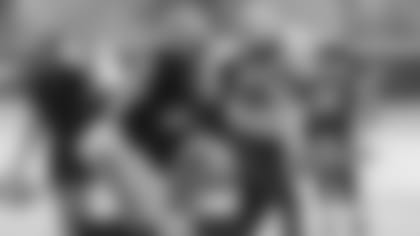 4. Lil'Jordan Time
The receiver depth chart seems pretty clear at this point, but Tyquan Thornton and Kristian Wilkerson's injuries have opened up opportunity and thus far, Lil'Jordan Humphrey has seized the chance, leading the team as a receiver and making an impact on special teams. The performance has helped him earn some high-level reps this week in practice. He, Tre Nixon and Josh Hammond will be looking to put their best play on tape to help them at least catch on elsewhere if not with the Patriots.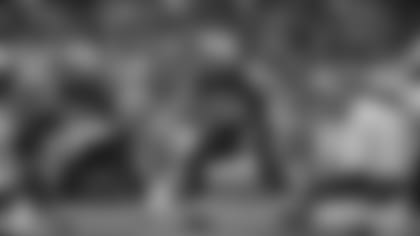 5. Second Layer of Protection
The Patriots have had some injury issues along the offensive line, but like the WRs, the starters are pretty clear at this point. The backups however, not so much. Justin Herron, Yodny Cajuste, Will Sherman and Arlington Hambright lead the way in the roster battle. At least one if likely to see extensive action right from the start. Though undersized, Kody Russey has made significant strides at center and could also make a push.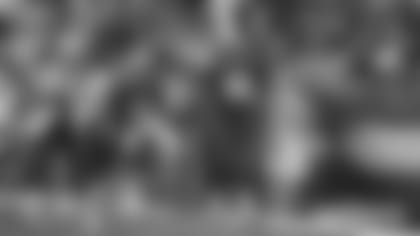 6. Young Trench Fight
There are a handful of young defensive lineman that have had strong summers, led by LaBryan Ray and Sam Roberts, while Daniel Ekuale and Jeremiah Pharms have also popped at times. The positional need for promising young defenders is certainly there and with another week of joint practices under their belt, any of the four could make roster decisions more complicated with a strong performance. D-linemen who can win on the line of scrimmage don't grow on trees and it would be disappointing to let one with potential get away.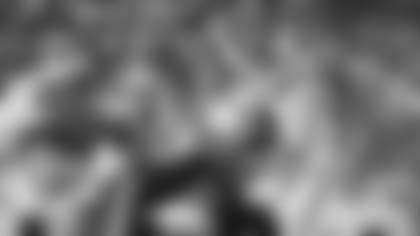 7. Don't Sleep on Damarcus
He's more of an outside linebacker in the Patriots system, but Damarcus Mitchell has also had a strong camp and stands out as one of the few new faces in his position group. Ronnie Perkins' season-ending trip to IR has opened the door even further. Mitchell was causing problems against the Panthers last week and has been a high-level special teams contributor, so don't forget about him, he's one of the biggest dark horses on the roster.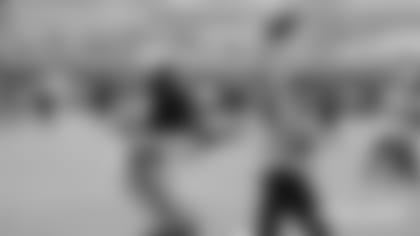 8. Rookie Corner Strides
Marcus and Jack Jones have both gotten a lot of quality reps over the last two weeks of joint practices and they should be assured of seeing plenty of snaps against the Raiders. Both have shown quickness and competitiveness, as well as the ability to stick with NFL receivers. As with all rookies, it's a process and both are pretty much assured a roster spot, but continued growth could earn them actual roles during the regular season.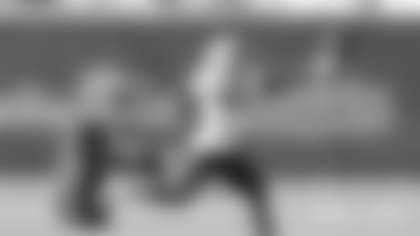 9. Safety First
The Patriots safety depth is really intriguing and will lead to some really tough decisions, as Jabrill Peppers continues to see his practice snaps increase on defense and special teams. Could Peppers get some third-game action to fully get him back into shape? Josh Bledsoe is another on the bubble who should play a lot against Vegas, while Jalen Elliott is looking up at a lot of players over him.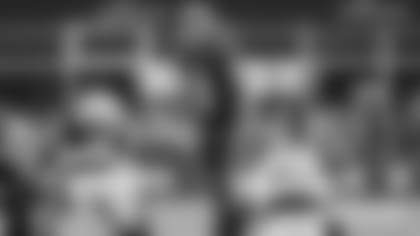 10. Get Your Kicks
Tristan Vizcaino has been solid this summer, but Nick Folk has remained his consistent self. It's hard to tell if this was a real kicking competition or just about building some depth or finding potential alternative options. There hasn't really been any back and forth kicking drills at any point. It's tough to wait for the game to figure it out, they might not get a chance to even attempt a field goal, but with two kickers still on the roster, it's something to consider in the final game.