The public portion of training camp is now complete, and other than a couple of peeks during joint practices with the Raiders in Las Vegas we won't get many more extended looks at the personnel. So what better time to weigh in with a roster projections as teams are whittling their rosters down to 80 as we speak.
There are still roster spots to be won and we'll track them on our various platforms throughout the coming days, but here is how we see the final 53-man roster shaking down with one preseason game to go.
Hoyer appears entrenched as the veteran backup with the rookie Zappe showing some ability during his opportunities both at practice and in the preseason. As a fourth-round pick he's not likely to make it through to the practice squad, and Hoyer's guaranteed money will help him stick around.
Stevenson looks poised for an expanded role, although he will likely continue to share the lead back duties with Harris. Those two and Montgomery have the ability to play on all three downs, which offers some versatility to the offense. The rookies have been quiet for the most part, which could allow J.J. Taylor to stick around. Harris' power could allow the sixth-rounder the chance to create a role as a depth piece, while Strong appears destined for a red-shirt year. Harris also might slip to the practice squad to create a spot elsewhere.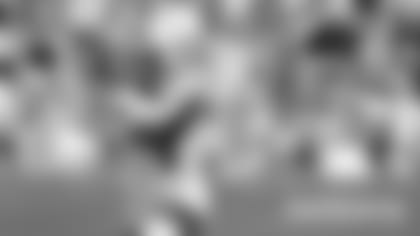 There are some questions with this group, starting with the health of the rookie Thornton. He could open the season on IR (he would have to be on the original 53-man roster in order to return) and would then be forced to miss at least four games. That could leave a spot for Kristian Wilkerson, Lil'Jordan Humphrey or Tre Nixon, who have all had some positive moments this summer. Humphrey's size makes him the best special teams option of the bunch, and he also has the most NFL experience. With Wilkerson dealing with an injury, Humphrey appears to have the inside track. Bourne's quiet summer also bears watching, but Thornton's injury likely adds to his value.
The battle for here – if there is one – is for the No. 3 spot. Henry and Smith could get more time on the field together in 2022, while Asiasi appears to be the pick over Matt Sokol. Sokol hasn't appeared out of place in camp but he doesn't offer the hands or athleticism that Asiasi brings. The Patriots will also use a backup tackle as an extra blocking tight end, meaning it could be just Henry and Smith to open the season.
The starting five appears set but is not without questions. Wynn's injury status is unnerving as he's missed both preseason games, allowing Cajuste to get some valuable reps. Brown was also absent from the second preseason game. Arlington Hambright has played both guard and tackle and seen a lot of time with the starters in camp and could earn a backup role. Sherman also has versatility to his game, and given Herron's extended absence due to injury he and Hambright might have a leg up. Veteran James Ferentz always seems to find his way back to New England and it wouldn't be a surprise if he stuck around. Rookie Kody Russey has performed well at center with the backups and is a candidate for the practice squad.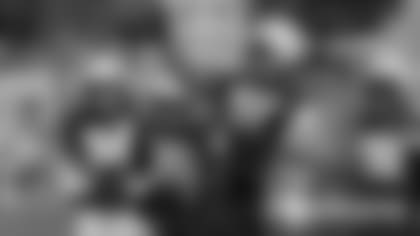 Some interesting decisions here. Anderson has seen a lot of preseason snaps, which isn't always a good sign for a veteran. He could go to make room for a rookie like LaBryan Ray, or Roberts, who has flashed some athleticism this summer. Ray has made some plays, although I honestly haven't noticed him as much as some others. Carl Davis is a space eater inside and does his job well. Daniel Ekaule will serve a suspension to open the season so he won't count against the original 53-man projection. He's had a solid camp and should be part of the picture eventually.
Jennings has enjoyed a quietly effective summer and appears ticketed for a role opposite Judon as an edge setter on the outside. He's also flashed some pass rushing ability off the edge. Wilson looks like an athletic option in sub packages while Uche could find a pass rushing role in those looks as well. Jahlani Tavai and Harvey Langi have versatility and special teams ability with Tavai likely the better option. Ronnie Perkins, a third-round pick in 2021, has yet to flash consistently and sees very little time with front-line players. He could find his way to the practice squad.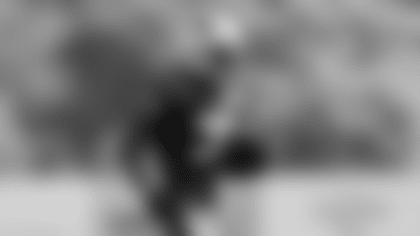 Mills has emerged as the top cover man while Mitchell provides a veteran presence. Jonathan Jones has surprised with his ability to compete on the outside, which may open the door for Marcus Jones to have a role in the slot as a rookie. Jack Jones has ability and confidence, traits needed to play the position, and he'll be a factor as well. Bryant's versatility to play corner and safety as well as potentially return punts makes him valuable. Shaun Wade could squeeze Mitchell off the roster given his recent upswing during the preseason.
The top four provide so many options, especially with Phillips, Dugger and Peppers potentially used as hybrid linebackers and even as blitzers. Bledsoe has made plays since the start of the spring and deserves to stick around. He will provide value on special teams as well.
The specialists are set with Folk and Bailey both enjoying strong summers. Schooler spent a tremendous amount of time working with Bethel and Slater and appears to be a perfect fit in the kicking game. DaMarcus Mitchell also spent a lot of time with the group and could be an option here as well.