There's been a lot of ink spilled over the Patriots inability to stop the run last season. To my eyes, the problem was mostly outside runs and not so much straight up the middle, so we need players who can set the edge well. Is my memory foggy? It seemed like Matthew Judon lost containment too often, especially late in the season/playoffs. There's also been a lot of talk about the decline in his performance (i.e. sacks) late in the season, but I think that's because he was getting double-teamed more and held on pretty much every play. - Wanda Dunn
I agree with your point about the edges being a problem in containing the running game but I also feel like stopping things between the tackles was a problem as well. Overall the run defense has been a problem for at least the last three seasons, and there have been a number of personnel changes among the front seven during that time. The edges were definitely problematic down the stretch last season, as you pointed out. Judon wasn't as effective in this area in the second half of the season, just as his production as a pass rusher declined as well. He needs to perform more consistently if the Patriots defense is going to improve much. There will likely be an unproven player on the opposite edge since veterans like Kyle Van Noy are no longer with the team. That means someone such as Ronnie Perkins or Anfernee Jennings will need to step up and fill a role to help get things fixed up front. But run defense is definitely an area that has suffered as of late.
The Patriots drafted the fastest wide receiver and the fastest running back at the Combine this year. Marcus Jones didn't run the 40, but could he be the fastest cornerback in the draft? - Craig Dube
Marcus Jones can absolutely fly and would at the very least have been among the fastest cornerbacks at the Combine had he been healthy enough to run. Whether he would have been the fastest is impossible to determine because he didn't actually run, but his tape at Houston shows his speed and most pre-draft publications had him running sub-4.4 40s so he would have been in the mix if he had been healthy enough. But Combine 40 times don't really mean much once the players get to camp and start the process of becoming NFL players. I'm excited to see the Patriots rookie class in action out on the field later this month.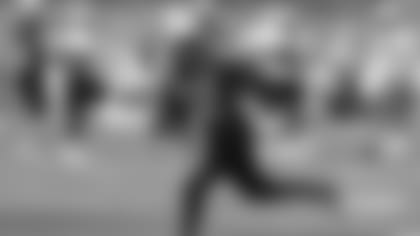 Which players are you most looking forward to seeing when camp opens next week? - Aidan Silva
There are always a lot of players worth keeping an eye on once camp opens and for me it's usually the new guys. For me that would include the draft picks, and specifically Tyquan Thornton, Marcus Jones, Jack Jones and Pierre Strong. All four players are expected to bring some speed to the field and I'm anxious to see if that is noticeable once camp opens up. Obviously there's much more to playing in the NFL than just running fast but that's an element I feel has been lacking in recent seasons. I'm also curious to see if any of last year's group of free agents look more comfortable on the field than they did a year ago. Jonnu Smith and Nelson Agholor would be at the top of that list as they both seemed to struggle in 2021 with their first taste of the Patriots system. And of course everyone will be watching Mac Jones to see how much progress he's made in Year 2, which will be far and away the most important element for any Patriots success in 2022.
I know how most of the PU crew feels about the Patriots and their prospects for this season but I was wondering which teams in the AFC you guys feel are at the top of the heap? - Mike Zaimi
Obviously we'll start in the AFC East because that's where the Patriots reside. Given the last two seasons and the emergence of Josh Allen as an elite quarterback, I have to put Buffalo at the top and consider the Bills a favorite to reach the Super Bowl out of the AFC. Beyond that I feel the North and West divisions will be extremely competitive. I still have tons of respect for Patrick Mahomes and the Chiefs, even after their meltdown in the AFC title game last year. I also feel the Raiders, Chargers and Broncos have all improved, and I could see any of these four teams winning the division with at least two others qualifying as wild cards. The North isn't quite as talented but Baltimore will bounce back assuming the Ravens have a reasonable amount of health after last season's debacle. The Bengals and Browns are talented as well but both have questions. Cleveland obviously is waiting to find out how often Deshaun Watson will be available (if at all) while the Bengals will be dealing with the post-Super Bowl loss hangover that is tough for most teams. Indy will be in the mix in the South with Tennessee also a solid playoff contender. It won't be an easy landscape to navigate, that's for sure.
I see we drafted three offensive linemen. I really like Andrew Stueber from Michigan. He's played in a lot of big games over the years and started multiple years. How do you feel about the chances of all three linemen making the roster this year? I for one have been stressed since the loss of Shaq Mason and Ted Karras. This group of draftees and Mike Onwenu give us a nice young group of linemen that I'm excited about. How do you feel about this group as a whole? - Jared Young
I wasn't surprised to see Bill Belichick use multiple picks on offensive linemen after losing two starters in the offseason. In addition, Isaiah Wynn will be a free agent at the end of the season, so the need to develop potential replacements up front is apparent. Cole Strange certainly appears pegged as a starter at guard and will replace Karras. It will be interesting to see if Onwenu can fill a starting role at right guard this season after losing his spot to Karras in 2021. As for the two late-round picks Chasen Hines and Andrew Stueber, we unfortunately haven't been able to see much from either of them thus far. Both dealt with injuries during the spring, which puts their development well behind those who were out on the field. If healthy I could see them sticking around on the practice squad to provide depth but after missing the spring I'm not expecting contributions from either of them in 2022.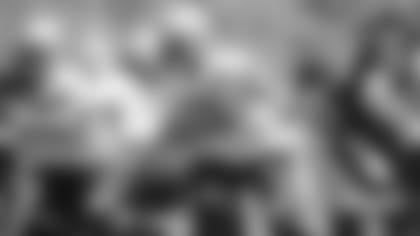 Curious if Paul is forever the pessimist? Lighten up a little! Being from Chicago, you sound like a Bears fan. Difference being Bears fans have a reason to be disgruntled when comparing their fortunes to the Patriots over the last two decades. - Jake Homuth
I'm not really concerned with Bears fans and how they sound, and really I'm not concerned with the six Super Bowl titles the Patriots have won over the past 20-plus years. All that matters to me is the current team and how things look in the present and to a lesser extent the future. Over the last two years the Patriots have been an average football team with a 17-17 record during that time. Based on the offseason and the questions on the coaching staff, I'm not expecting a major change from that pattern. I can sit here and say the Patriots will win 13 games and win the Super Bowl and have people call me an optimist. But that's not how I really feel so I would being disingenuous if I did that solely to make the fans excited. Instead I'm focusing on how I feel the team needs to improve in order to get back to the top in what has become a loaded AFC race. I don't mean to sound pessimistic but I feel Mac Jones needs some help and the defense needs a lot of improvement to get back to that level.
I'd be interested to know how other teams/coaches fared the two or three season after a major quarterback change, like what the Patriots have experienced with Tom Brady. (i.e. Brett Favre/Aaron Rodgers, Tony Romo/Dak Prescott, Philip Rivers/Justin Hebert, Peyton Manning/Andrew Luck). We always hear the media railing on Bill, how he can't win without Brady. In some of those combos the replacement had already been in place a year or two prior to the transition. Which of course was not the case with the Patriots. Personally I like the direction the team is headed in, provided the arrow continues to point up and we see steady development of these younger players. - Pete Condon
I will take the examples you left individually and start with one example that most closely resembles the Patriots and that's the Colts. Indy went from Manning to Luck and maintained a high level of play. And in reality, the team had far less talent around it at the time, as evidenced by the 2-14 finish in 2011 when Manning sat out with his neck injury. The Colts drafted Luck first overall, immediately plugged him in and went 11-5 in each of his first three seasons. It was a pretty average team that Luck elevated to the playoffs, eventually advancing to the AFC title game in his third season. Rivers and Herbert also was similar in that the rookie immediately followed the long-time starter. San Diego went 5-11 in Rivers' last season with the team, and Herbert took over early in his rookie season and went 6-9. Head coach Anthony Lynn was fired and rookie coach Brandon Staley took over last year and the Chargers finished 9-8 and missed the playoffs despite some solid play from the quarterback. Prescott took the reins from an injured Romo during his rookie season and the fourth-round pick posted a 13-3 record before losing in the first round of the playoffs. Dallas is 53-32 in his six seasons and when he's been healthy the Cowboys have been in the mix in the NFC East. Green Bay's situation was a little different in that Rodgers sat for three seasons while Favre continued to play, but even then it took him a year to emerge as one of the best in the game. The Packers went 6-10 in his first season as the starter before going 11-5 in Year 2 and winning the Super Bowl the following season. These are all examples where the long-time quarterback was replaced by a capable and at times better alternative, but there are far more instances when finding the new guy takes a lot of time. Miami is still looking to find an answer after losing Dan Marino more than two decades ago. Mac Jones enjoyed a solid rookie season and we'll see if he can some day be a capable alternative to Brady.
I have to believe that N'Keal Harry gave everything he had but it just didn't click on the field based on the fact that if he wasn't trying hard enough we all know Bill Belichick would have just cut him loose a long time ago. I genuinely wish him all the best in Chicago (just not against us at any point in his new career). What's your view on how it has all played out and how N'Keal Harry conducted himself? - Marc Saez
Things never seemed to settle in for Harry during his time in New England. He was injured during his first training camp, missed much of the first part of the season and never caught up. He always seemed to be dealing with sort of physical problems and wasn't always available. In terms of his work ethic he wasn't always a participant in the offseason program and I feel that set him back even further. Belichick probably would have traded him last summer if there were any suitors, and at this point he obviously wasn't going to make the team and would have been a free agent in 2023, so he decided to take next to nothing in return to make it happen. Harry never appeared comfortable in the Patriots offense and his skill set wasn't conducive to the team's quick passing attack. He struggled to get open and consistently catch the ball. I'd be surprised if the Bears get much more out of him than the Patriots did because he lacks the ability to get open quickly and make plays.