]()
             **Lawyer Milloy** has a point to make this Sunday. He and his mates are being disrespected in his eyes, and Milloy doesn't like it one bit.  

Feeling like his team has been overlooked a lot lately, the Patriots Pro Bowl safety started to boil a bit during the AFC Championship game press conference. It started with a question about whether New England had thought at all about going to the Super Bowl next week. By the end of his session at the podium, Milloy was comparing the building rage of the Patriots to the press conference explosion of former boxing champion Mike Tyson earlier this week.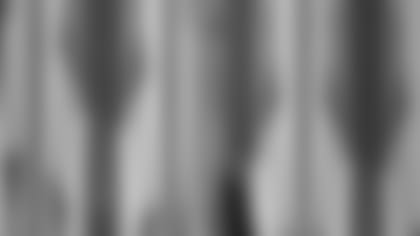 ]()
             Prior to Milloy taking the podium, New England Head Coach **Bill Belichick** spoke about his team having a short-term focus and not being concerned about any trips to New Orleans. When Milloy stepped up, he was asked, 'Do you have a short-term focus, or are you looking ahead to New Orleans?'  

"Are you kidding me with that question?" Milloy said before saying he had to count to 10 to calm himself before continuing. "The reality of it is, I'm not here to lose. Our team is not a team of destiny. This team is trying to take advantage of us being a good team. I know the focus is pretty much on the other three teams that have a chance to compete for the trophy at the end of the year."
It was quite evident Milloy has taken offense to his team being labeled as lucky or a team of destiny. He and the rest of his teammates feel they have earned a spot in the AFC Championship game this weekend.
In his eyes, the Patriots have been treated as an afterthought. While Pittsburgh, St. Louis and Philadelphia are considered legitimate threats to win it all, Milloy sees the Patriots getting pushed to the side. With all the praise getting thrown out about everyone else, the anger is eating away at him. He used the example of Tyson looking on as Lennox Lewis was pumped up at their pre-fight press conference.
"Mike was sitting there watching all of it, just like we are doing, watching the way people are talking about Pittsburgh," Milloy said. "We feel like, 'What about us?' What did Mike do? He snapped. The only difference is we are not going to do it on the podium. We're going to do it on the field.
"We are going to let our emotions fly on the field. It's going to be a good game, and that's what it is all about. It's not about trash talking and all that. It's about how the best team is going to win, and we expect to win."
This disrespect has not started recently. While the players have been dogged with questions about destiny and luck in recent weeks, they have also watched as the Patriots get left out of league promotions for the postseason. They have watched other teams get pushed to the spotlight while their own success is brushed away as a fluke.
"Go ahead and overlook us if you want," Milloy said. "We watch ESPN, and we see the playoff commercials where they have all the other teams that are in. I don't see one guy from our team on that commercial. They have guys on that commercial talking about playoff experience and the atmosphere, guys who had never even played in the playoffs before. That's crazy to me. I'm here to win."
New England and Pittsburgh have taken vastly different approached to how they think about the playoff road. For the Patriots, there could not be a bigger sin than looking ahead to the possibility of playing in the Super Bowl in a week.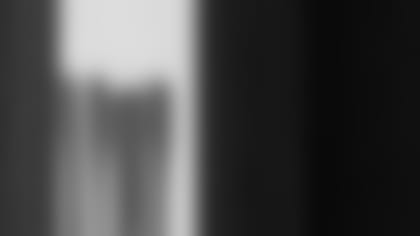 ]()
             Milloy took offense when asked if he had pondered a title shot. **Tom Brady** said what many others players have throughout the season, that his only focus was on the next game on the schedule.  

The Steelers, on the other hand, are embracing the fact that a Super Bowl spot is just one step away. Kordell Stewart acknowledged his team needs to take care of business this weekend, but he also was at ease talking about the possibility playing for the biggest crown in football in front of his friends and family hailing from the New Orleans area.
Pittsburgh Head Coach Bill Cowher saw nothing wrong with discussing and expecting a trip to the Super Bowl. In his eyes, being open about your goals helps foster the confidence necessary to get to the championship.
"There is nothing wrong with talking about winning and expecting to win, and talking about a championship," Cowher said. "If all season long we are talking about the playoff and wanting to win the Super Bowl, and when it gets close we are talking about it, I don't think there's anything wrong with that.
"It's nothing disrespectful to New England. I'm sure they've talked about it too. We feel like we are a good football team; we are a confident football team. You have to expect to win when you go on the field. We know it's going to be a battle on Sunday. This is a good football team we are playing. But when you get this close, now is not the time to be afraid of anything, and that means not being afraid to talk about it."
Facing a multi-skilled quarterback like Stewart causes problems for any defense. He's always had the ability to run the ball, as evidenced by his 2,349 yards and 33 rushing touchdowns over the course of his seven-year career. Things didn't change in that department in 2001, when he set a personal best with 537 yards on 96 carries, and average of 5.8 yards per carry.
Some teams try to account for Stewart by designating a player to "spy" him on the field. Belichick isn't convinced such a strategy will yield great results.
"Kordell has seen a spy since 1995 when he came into the league, so that's nothing new for him," Belichick said. "The problem is that Kordell is faster than the spy. It's always a problem defensively whether it is Randall Cunningham or Kordell Stewart or Aaron Brooks, or guys like that. The first thing you have to ask as a coach is, 'Can he get him?' There is no point in having a spy if your guy is not fast enough or athletic enough to track him down."
Throughout the week, Patriots have fielded questions about how their defense stacks up against the strong Steeler group. With the likes of Gildon, rookie stud Kendrell Bell and Joey Porter looming in the front seven, the Pittsburgh defense has been downright awesome.
Pittsburgh's defense set new team marks for fewest rushing yards allowed per game (74.7); fewest rushing touchdowns allowed for the season (five); most sacks for a season (55) and, along with the special teams units, the fewest field goals allowed for a season (nine). As a group, they are quite possibly the best defense in the league.
On the other side of the field, New England ranked near the bottom of the league in rush defense (19th) and pass defense (24th). Teams were able to move the ball on the Patriots, but the team managed to buckle down in the red zone. For all the differences in the defensive categories, New England allowed 23.1 points per game, compared to 22 per game given up by the Steelers.
When it comes to comparing the hype each group gets, there is little question which team appears to have the edge. Bruschi swears the Patriots are unfazed by the talk.
"It's something I don't really harp on or care about," Bruschi said. "I care about the wins and losses, those are the big numbers I care about. People can talk about them 10 times more than us; that's really not going to bother me.
"There is not much talking done when the helmets and pads collide on Sunday. It's just pregame hype. Some guys get into it; some guys don't. I'm a guy who doesn't. I just focus on the game, watch the film and get myself ready to play."
Cowher said linebacker Earl Holmes was unable to finish practice on Thursday and was held out of workouts completely on Friday. At this point he will be a game time decision, and if he can't go, John Fiala will start in his place.
The Steelers coach also said Jerome Bettis will not be getting any type of shot this weekend and is going to start at running back. For the Patriots, Antowain Smith worked out Friday, but is still listed as probable. Belichick said Smith would play