EAST RUTHERFORD, NJ – Ready or not, preseason is over. It's now time to prepare for the regular season opener. Are Bill Belichick'sPatriots up for it?
"It's been a good preseason … a long one," the head coach said immediately following his team's 20-17 loss to the New York Giants at New Meadowlands Stadium Thursday night.
"We had our ups and downs," he continued, "but we've worked hard. We competed well, for the most part ... I think everybody's ready to go."
At the same time, Belichick sounded a cautious tone about his team's preparedness for the games that will begin to count on September 12 versus Cincinnati.
"Everything concerns you till you enter the regular season. Everything's really a question mark. We'll find out where we're at soon enough."
As is the case in most preseason finales, the expected starting units played sparingly. Tom Brady and the New England starting [
]()offense played the entire first quarter. Ditto the defense. The bright spot, for the second game in a row, was rookie tight end Rob Gronkowski, who caught his fourth touchdown of the preseason.
However, Brady didn't look particularly sharp, throwing an interception and going 4-for-8 for 51 yards. And once again, New England's "ones" on defense struggled to contain the Giants' first-team offense. Through the air and on the ground, New York managed to carve up the Patriots D in large chunks.
The sea-saw battle continued when the reserves on both sides started entering the contest in the second quarter. Each team seemed to land a counter-blow when the other would strike.
What makes this game the most difficult to assess, from both journalistic and scouting perspectives, is that the players who get the longest looks are the ones who are least likely to contribute much to or even make the regular season active roster. And their performance is based largely on how they stack up against players on the other team who are in the same situation.
We also saw unusual personnel groupings. For example, because the Patriots only dressed five defensive linemen, Pierre Woodsand Eric Alexander– normally linebackers – saw action at defensive line late in the game. Rookie wide receiver Buddy Farnham, meanwhile, played from the second quarter on as a safety and kickoff returner. The former was something he hadn't done throughout training camp or any other preseason game.
Did Farnham help himself by displaying versatility, a valuable quality that could land him a practice squad job? What about running back Thomas Clayton, who returned a kickoff 55 yards and averaged 3.7 yards on 7 carries?
Rookie Sergio Brownplayed significant minutes at safety and on special teams, while backup offensive lineman Rich Ohrnbergerplayed right guard with the ones in place of Stephen Neal.
How are Belichick and his staff going to decide which players to keep and which to let go when the final cuts are announced on [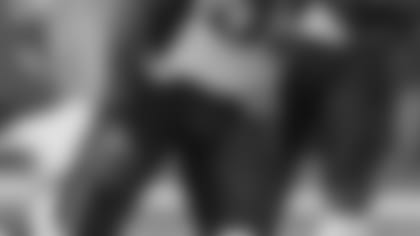 "They're always difficult," Belichick admitted. "Everybody's got something to offer. You include practice squad in that as well, because those players are really part of your team – whether it's experience, youth, offense, defense, special teams, versatility … whatever it is."
One player who has seemingly done everything he can to ensure a return engagement is wide receiver Darnell Jenkins, who was on the practice squad for a portion of the 2009 season. He made a spectacular move on a 3rd-and-2 screen play in the third quarter, then outraced every Giant to the end zone for a 66-yard touchdown that put the Patriots ahead 17-12.
Jenkins has overcome an training camp injury to have an impressive preseason, as Belichick pointed out.
"He's had an exciting preseason, made some good plays. He's competitive and he's good with the ball in his hands. You've got to respect that."
But Jenkins, like most players at his level, realizes that Thursday could have been his final chance for a full-time NFL job.
"It's real frustrating," he said in the post-game locker room, "being hurt and having to come back in tip-top shape and last the whole game. I know in this [final preseason] game, a lot of guys have to prove themselves. It's frustrating, but I just went out there, fought real hard, and did what I could."
Which, in the final analysis, is all you can ask of any player.