WEEK 4 · Sun 10/01 · 4:25 PM EDT
Patriots
New England Patriots
AT
The New England Patriots will continue their two-game road trip with a visit to AT&T Stadium and the Dallas Cowboys with a chance to climb back to a .500 record following last week's 15-10 win at the New York Jets. This week's game will be New England's second visit to AT&T Stadium. The Patriots beat Dallas, 30-6, in their first trip on Oct. 11, 2015. The Patriots last two games against Dallas in 2019 and 2021 were played at Gillette Stadium. Dallas beat New England, 35-29, in overtime in the last meeting on Oct. 17, 2021.
SERIES HISTORY
The New England Patriots and Dallas Cowboys will meet for the 15th time and for the first time since the Cowboys' overtime win 35-29, at Gillette Stadium on Oct. 17, 2021, the Cowboys first win in four tries at Gillette Stadium. The Patriots will travel to face Dallas at AT&T Stadium for the second time in team history, with New England defeating Dallas, 30-6, in that game on Oct. 11, 2015. New England is 2-4 all-time in road games against the Cowboys.
The Cowboys won the first seven games of the series from 1971-96 before the Patriots claimed victories in six straight contests. The Patriots first win against Dallas was a 13-6 decision at Foxboro Stadium on Dec. 5, 1999. The win streak was snapped with the overtime loss in 2021. Dallas leads the all-time series by an 8-6 margin.
The series dates back to 1971, when the Cowboys beat the Patriots in the first game ever played at Texas Stadium in Irving, Texas.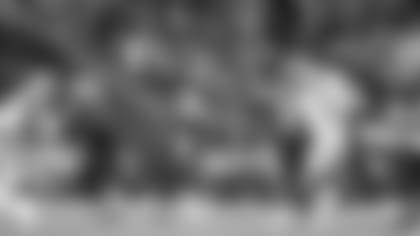 SERIES TRENDS
Record in New England: 4-4
Record in Foxboro Stadium: 1-3
Record in Gillette Stadium: 3-1
Bill Belichick vs. Dallas: 6-2 (5-1 with New England)
Mike McCarthy vs. New England: 2-3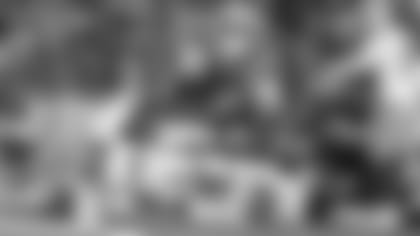 SCOUTING THE MATCHUPS
When the Patriots run - Edge: Cowboys
Dallas' vaunted defense is coming off a disastrous performance in Arizona, where it allowed the Cardinals to rack up 222 yards on the ground. It would be safe to assume there will be more attention paid to the details in Big D this week. Jonathan Hankins, Osa Odighizuwa, DeMarcus Lawrence and Dorance Armstrong comprise a big and physical front that was embarrassed in the desert and will no doubt be looking to improve. The Cowboys numbers stopping the run took a huge hit as a result of the loss as opponents average 131.1 yards per game (25th in the league) and 5.3 yards per carry (30th) for the season. But the Cardinals game followed an outing against the Jets where they limited Breece Hall to just 8 yards, so last week's slipup could be considered a bit of an aberration. On the flip side, the Patriots are coming off their best rushing performance of the young season with veteran Ezekiel Elliott leading the way with 80 yards on 16 carries. As a team the Patriots picked up 157 rushing yards on 40 attempts against the Jets, but Rhamondre Stevenson (19 carries, 59 yards) continues to be held in check. It will be interesting to see if Bill Belichick allows Elliott to be a bigger factor against his former team, but Stevenson will likely remain the main ball carrier. Another factor working in the Patriots favor is the offensive line should remain together for a second straight week after injuries prevented the group from gaining much cohesion during the summer.
When the Patriots pass - Edge: Cowboys
The numbers for the Cowboys secondary look a lot different, even with top corner Trevon Diggs lost for the season to a torn ACL. Dallas allows just 130.7 yards per game through the air and 5 yards per pass, totals that rank second and fourth in the league, respectively. Stephon Gilmore replaced Diggs as the Cowboys top corner and DaRon Bland moved into a starting role while former Miami first-round pick Noah Igbinoghene takes the nickel back spot. Safeties Malik Hooker, Donovan Wilson and Jayron Kearse provide versatility on the back end as well. But the Dallas pass defense starts first and foremost with versatile linebacker Micah Parsons. Parsons leads the team with four sacks and is a constant presence for a pass rush that has gotten to the quarterback 12 times already this season. Dallas' 15.4 percent sack-per-pass-play rate is second in the league, so the Patriots front will need to build off an encouraging performance against the Jets last week. Playing together for the first time this season, the group kept Mac Jones clean during the Jets game and will need the continued improvement. Jones is leaning on tight ends Hunter Henry and Mike Gesicki as well as Kendrick Bourne but none of the team's receivers has consistently turned in any big plays. Aside from Pharaoh Brown's 58-yard touchdown catch, the Patriots haven't made any big plays through the air. That will need to change against a Cowboys defense that is tough to keep out of the backfield.
When the Cowboys run - Edge: Patriots
Dallas coach Mike McCarthy likes to run the football to set up his offense and in Tony Pollard he has a dangerous and versatile back to get the job done. Pollard replaced Elliott in Big D last year and has bounced back nicely from the broken leg that knocked him out of the divisional round playoff loss in San Francisco a year ago. Pollard averages 4.3 yards per carry and has 264 yards and a pair of touchdowns through three weeks. Rico Dowdle backs him up and has been effective in spot duty. The key for the Cowboys is their big offensive line, which has been banged up in recent weeks. Tyron Smith, Tyler Smith, Tyler Biadasz, Zack Martin and Terence Steele make up a talented group but Biadasz, Martin and Tyron Smith all missed the Cardinals loss due to injury. Their status will be a key storyline to monitor throughout the week. The Patriots are dealing with some injury concerns of their own on the defensive line. Davon Godchaux (ankle) and Daniel Ekaule (elbow) left the Jets game and did not return, although their absence had little effect on a strong afternoon on run defense. The Patriots may need to alter their game plan a bit based on the Cowboys ability to be balanced on offense, unlike the Jets who needed to lean on Breece Hall with little threat in the passing game. So, the task for the front seven will be more difficult this time around.
When the Cowboys pass - Edge: Patriots
Dak Prescott is off to a rather uneven start for the Cowboys. He struggled a bit in the opener despite an easy 40-0 victory over the Giants, as many of those points were created by the defense. He was sharp against a tough Jets defense the following week, and followed that by racking up a ton of yards in the loss to the Cardinals, only to stall on four of five trips to the red zone. He's completed 67.6 percent of his passes for 647 yards with three touchdowns and one late interception in the Cardinals loss. CeeDee Lamb is his top target with 19 catches for 273 yards, although he has yet to find the end zone in 2023. Michael Gallup had a strong game in the desert with six catches for 92 yards, and Jake Ferguson replaced Dalton Schultz at tight end and has been a reliable target with 10 grabs for 70 yards. Brandin Cooks is the Cowboys third receiver, but Prescott uses Pollard and Dowdle more frequently out of the backfield. If the offensive line is healthy and gives Prescott time to throw, it will be a tough test on a Patriots secondary that has played well without Jonathan Jones. Rookie Christian Gonzalez has been outstanding to start his career, limiting quality receivers each week thus far. He'll have his hands full once again with Lamb and Co. but given his efforts thus far it's a matchup he will compete well in.
Special Teams - Edge: Cowboys
The Patriots have made some strides in trying to fix their special teams woes thus far in 2023, and there have been some positive signs. Jabrill Peppers had a solid 18-yard punt return against the Jets, and Brenden Schooler's fantastic blocked field goal against Miami was a highlight of the young season. But there have been some missteps as well. The Jets Xavier Gipson had an 18-yard punt return of his own as well as a 30-yard kickoff return that gave New York solid field position. Rookie kicker Chad Ryland hasn't had it easy thus far in his career as his five field goal attempts have come from 48, 48, 49, 51 and 57 yards. His misses from 48 and 57 were at least partially due to high snaps from Joe Cardona, so the operation there hasn't been as smooth as expected. Cowboys kicker Brandon Aubrey has made all 10 of his field goals thus far as well as six of seven PATs. Dallas has gotten little out of the return game with KaVontae Turpin handling both punts and kicks. Peppers replaced Demario Douglas on punts in New York after the rookie double clutched a fair catch on his first attempt. Both could see time in that department in Dallas. Veteran Bryan Anger has been excellent punting for Dallas with a 50.4-yard average, although he's only had eight attempts compared to 17 for rookie Bryce Baringer.
Table inside Article

| 2023 REGULAR SEASON | NEW ENGLAND | DALLAS |
| --- | --- | --- |
| Record | 1-2 | 2-1 |
| Divisional Standings | 3rd | 2nd (T) |
| Total Yards Gained | 1,028 | 1,063 |
| Total Offense (Rank) | 342.7 (13) | 354.3 (11) |
| Rush Offense | 107.0 (14) | 147.0 (8) |
| Pass Offense | 235.7 (11) | 207.3 (18T) |
| Points Per Game | 17.3 (26) | 28.7 (5T) |
| Total Yards Allowed | 811 | 786 |
| Total Defense (Rank) | 270.3 (5) | 262.0 (4) |
| Rush Defense | 93.3 (9) | 131.3 (25 |
| Pass Defense | 177.0 (5) | 130.7 (2) |
| Points Allowed/Game | 19.7 (9T) | 12.7 (3) |
| Possession Avg. | 30:15 | 34:27 |
| Sacks Allowed/Yards Lost | 6/41 | 3/25 |
| Sacks Made/Yards | 7/45 | 12/77 |
| Total Touchdowns Scored | 6 | 8 |
| Penalties Against/Yards | 18/138 | 24/180 |
| Punts/Avg. | 17/43.5 | 8/50.4 |
| Turnover Differential | -2 (20T) | +6 (1) |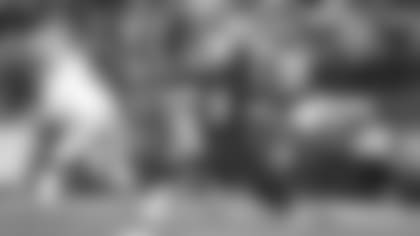 CONNECTIONS
RB Ezekiel Elliott 2016-22
QB Will Grier 2021-22
WR Brandin Cooks 2017
DB Stephon Gilmore 2017-20
One Win Away: Bill Belichick won his 299th regular season game at the New York Jets last week. With a victory this week against Dallas, Belichick will join Don Shula and George Halas as the only NFL coaches with 300 career regular season wins.
22 Consecutive Games with a Sack: The Patriots extended their streak to 22 straight games with a sack and will look to extend that streak at Dallas this week. The last game the Patriots did not record a sack was on Dec. 26, 2021 vs. Buffalo. The Patriots are tied with Carolina for third longest streak in the NFL, behind Kansas City (23) and Baltimore (24).
Matthew Judon: Judon has four sacks so far in 2023 after a two-sack performance in the win at the New York Jets. In 2021, Judon set a team record with 6 ½ sacks in the first five games. He needs 2½ sacks this week to match that total. Judon has two 3-sack games and two games with 2½ sacks during his career.
Defensive Dominance: The Patriots defense held the New York Jets to just 38 yards rushing for a 1.7-yard average last week. If the Patriots hold Dallas under 40 yards rushing this week, it will be the sixth time (1961, 1963, 1998, 2005 and 2015) that the Patriots have held a team under 40 yards rushing in back-to-back games. The last time that occurred was on Oct. 29, 2015 (15 yards rushing by Miami) and Nov.8, 2015 (37 yards rushing by Washington).
Chad Ryland: Rookie K Chad Ryland connected on a 48-yard field goal in the first quarter and a 51-yard field goal in the third quarter at the New York Jets. His first career field goal was a 49-yard field goal on his first career attempt in Week 2 vs. Miami. The only other NFL player to connect on field goals from 48 yards or more on his first three field goals was Steve Cox (Cleveland/Washington) with field goals of 58, 60 and 57 yards.
Mac Jones: QB Mac Jones is in seventh place on New England's all-time passing list with 7,546 career passing yards and needs 2,386 passing yards to move past Jim Plunkett (9,932) for sixth place on the list.
Fun Fact: All three of the Patriots opponents in the first three weeks of the season ran exactly 61 offensive plays.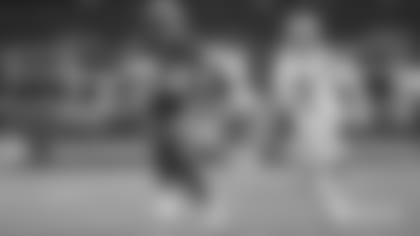 BROADCAST INFORMATION
TELEVISION: This week's game will be broadcast by FOX and can be seen locally on WFXT Channel 25. Kevin Burkhardt will handle play-by-play duties with Greg Olsen as the color analyst. Erin Andrews and Tom Rinaldi will work from the sidelines. The game will be produced by Richie Zyontz and directed by Rich Russo.
LOCAL RADIO: 98.5 The Sports Hub is the flagship station for the Patriots Radio Network. A complete listing of the network's 33 stations can be found here. Play-by-play broadcaster Bob Socci will call the action along with former Patriots quarterback Scott Zolak, who will provide color analysis. The games are produced by Marc Cappello.