WEEK 1 · Thu 08/10 · 7:00 PM EDT
AT
Patriots
New England Patriots
Patriots Preseason Network / WBZ
The New England Patriots will begin their 2023 season when they host the Houston Texans in the preseason opener. It marks just the second time that the two teams have met in a preseason game. The Patriots held joint practice sessions with Houston at their West Virginia training camp site prior to a 27-23 loss at Houston on Aug. 19, 2017.
In the regular season, Houston is one of two teams that the Patriots are undefeated against in home regular season games. The Patriots are 5-0 against the Texans at home. The Patriots are also 5-0 at home against Jacksonville.
The Patriots and Houston Texans will square off in the preseason for only the second team in team history. The two teams first met in a preseason game on Aug. 19, 2017 at Houston, a 27-23 Texans victory. The Patriots and Texans met at the Texans' preseason training facility in West Virginia for a few days of joint practices prior to the game.
The Patriots lead the regular season series against Houston 9-3 and are 2-0 in postseason games. The Patriots are undefeated at home against Houston with a 5-0 regular season record and a 2-0 postseason mark. New England is 4-3 in games played in Houston. The Patriots last played Houston on Oct. 21, 2021, in Houston with the Patriots claiming a 25-22 victory.
Before the Texans joined the league, the Patriots and the Houston Oilers were foes dating back to the days of the American Football League, playing twice a year from 1960-69 and 33 times overall before the Oilers moved to Tennessee following the 1996 season.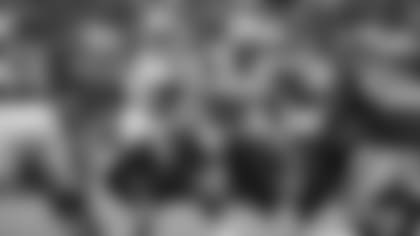 Table inside Article

| 2022 REGULAR SEASON | NEW ENGLAND | HOUSTON |
| --- | --- | --- |
| Record | 8-9 | 3-13-1 |
| Divisional Standings | 3rd | 4th |
| Total Yards Gained | 5,348 | 4,820 |
| Total Offense (Rank) | 314.6 (26) | 283.5 (31) |
| Rush Offense | 106.6 (24) | 86.8 (31) |
| Pass Offense | 208.0 (20) | 196.7 (25) |
| Points Per Game | 21.4 (17) | 17.0 (30T) |
| Total Touchdowns Scored | 39 | 29 |
| Total Yards Allowed | 5,474 | 6,452 |
| Total Defense (Rank) | 322.0 (8) | 379.5 (30) |
| Rush Defense | 105.5 (6) | 170.2 (32) |
| Pass Defense | 216.5 (16) | 209.3 (10) |
| Points Allowed/Game | 20.4 (11) | 24.7 (27) |
| Possession Avg. | 28:54 | 31:35 |
| Sacks Allowed/Yards Lost | 41/279 | 38/298 |
| Sacks Made/Yards | 54/348 | 39/217 |
| Penalties Against/Yards | 104/841 | 88/644 |
| Punts/Avg. | 80/41.7 | 88/48.1 |
| Takeaway/Giveaway Ratio | +7 (4T) | -1 (16T) |
FB Andrew Beck (2019)
G Shaq Mason (2015-21)
DT Byron Cowart (2019-21)
DE Derek Rivers (2017-20)
CB D'Angelo Ross (2019-21)
DE Chase Winovich (2019-21)
GM Nick Caserio
Def. PG Sp. Cory Undlin
Asst. OL Cole Popovich
OL James Ferentz
OC Bill O'Brien
TE Coach Will Lawing
WHAT TO LOOK FOR THIS WEEK
QB Mac Jones enters the 2023 season in seventh place on New England's all-time passing list with 6,798 career passing yards and needs 3,135 passing yards to move past Jim Plunkett (9,932) for sixth place on New England's all-time list.
Jones enters the 2023 season with the highest completion percentage in team history at 66.5.
In 2022, Jones finished with a 65.2 completion percentage for his second season with a completion percentage of at least 65%. He finished his rookie season with a 67.6 completion percentage. Jones joins Justin Herbert and Joe Burrow as the only quarterbacks to have completed at least 65% of their passes in their first two seasons. Herbert and Burrow are the only quarterbacks to accomplish this feat in their first three seasons.
RB Rhamondre Stevenson recorded his first 1,000-yard rushing season with a career-high 1,040 rushing yards in 2022. He can become the third New England player with back-to-back 1,000-yard rushing seasons in 2023, joining Curtis Martin (1,487 in 1995, 1,152 in 1996 and 1,160 in 1997) and Jim Nance (1,458 in 1966 and 1,216 in 1967).
Stevenson became the ninth New England running back to lead the team in receptions after finishing with 69 in 2022. He can become the first New England running back to lead the team in two consecutive seasons in 2023.
DB Kyle Dugger scored three touchdowns in 2022 with two interceptions returned for touchdowns and a fumble returned for a touchdown. He needs one more defensive touchdown to tie Willie McGinest and Tedy Bruschi for the second-most defensive touchdowns in team history with four. Ty Law has the most defensive touchdowns with six.
LB Matthew Judon led the team with a career-high 15½ sacks in 2022 following a team-leading 12½ sacks in 2021. He can join Tony McGee (12 in 1977, 11½ in 1978 and 10½ in 1979) as the only Patriots player with three straight double-digit sack seasons.
Judon has registered double-digit sack totals in each of his first two seasons in New England and can join Andre Tippett (3) and Tony McGee (3) as the only Patriots players with three double-digit sack totals.
Judon has registered 28 total sacks in the last two seasons (15½ in 2022 and 12½ in 2021). He needs 16½ sacks in 2023 to match the best three-year total in New England history with 44½ sacks by Andre Tippett (18½ in 1984, 16½ in 1985 and 9½ in 1986).
LB Josh Uche had a career-high 11½ sacks in 2022 and can become the fifth Patriots player with back-to-back 10-plus sack totals, joining Matthew Judon (15½ in 2022 and 12½ in 2021), Garin Veris (10 in 1985 and 11 in 1986), Andre Tippett (18½ in 1984 and 16½ in 1985) and Tony McGee (12 in 1977, 11½ in 1978 and 10½ in 1979). Judon can join Tippett (3), Tony McGee (3), Garin Veris (2), Chandler Jones (2) and Matthew Judon (2) as the only Patriots to register more than one double-digit sack total.
K Nick Folk enters the 2023 season with 60 straight regular season field goals under 40 yards. His last miss was a 31-yarder on Oct. 5, 2017 vs. New England when he played for Tampa Bay. The NFL record is 70 by Justin Tucker of Baltimore (2016-2020).
Folk is one of six NFL players to have at least five seasons with 30 or more field goals, joining Justin Tucker (8), Stephen Gostkowski (5), Robbie Gould (5), John Carney (5) and David Akers (5) as the only NFL players with at least five 30-field goal seasons.
Folk enters the 2023 season tied for seventh place on the New England all-time scoring list with 440 total points. He needs three points to move past Tony Franklin (442) into sixth place and 43 points to move past TE Rob Gronkowski for fifth place on the all-time scoring list.
Folk enters the 2023 season in fifth place on the New England all-time field goal list with 108 field goals and needs 21 field goals to move past John Smith (128) into fourth place on the team's all-time list.
Folk has connected on 30 field goals in each of the last two seasons with a career-high 36 field goals in 2021 and 32 field goals in 2022. If Folk connects on at least 30 field goal in 2023, he will tie the team mark for most consecutive seasons with at least 30 field goals. The Patriots record for most consecutive seasons with at least 30 field goals is three by Stephen Gostkowski (2013-15). The NFL record is four by David Akers (2008-11) and Justin Tucker (2015-18).
DB Marcus Jones scored on a 48-yard touchdown reception vs. Buffalo on Dec. 1, 2022. If he scores on offense in 2023, he will join LB Mike Vrabel (8 touchdown receptions) as the only defensive player with more than one touchdown on offense in team history. Vrabel also has the most offensive touchdowns by an NFL defensive player with 10 in the regular season.
Matthew Slater has earned an NFL record 10 special teams Pro Bowl invitations and will look to add to that in 2023. His 10 Pro Bowl berths with the Patriots are second to the 14 by Tom Brady.
Slater will enter his 16th season with the Patriots in 2023, tied with Steve Grogan, behind only the 20 by Tom Brady.
Slater has played in 223 regular season games, behind the 285 by Tom Brady.
Slater enters the 2023 season having played in 25 postseason games, tied for the ninth-most postseason games played in NFL history.
Slater has recorded 10 or more special tackles in an NFL-leading 11 seasons since 2000.
PATRIOTS POINTS OF INTEREST FOR 2023
The New England Patriots are tied with the Pittsburgh Steelers for the most Super Bowl wins in NFL history with six.
The Patriots have played in 11 Super Bowls, the most by any team in NFL history. Dallas, Denver and Pittsburgh have played in eight.
The New England Patriots have 37 postseason victories, the most in NFL history. Dallas, Pittsburgh, Green Bay and San Francisco are second with 36 playoff wins all-time.
The Patriots are third in NFL history with 15 Conference Championship Game appearances, behind San Francisco (18) and the Pittsburgh (16).
The New England Patriots have earned seven No. 1 seeds, trailing only San Francisco (9) and Denver (8) since playoff seeding began in 1975.
The Patriots have earned a first-round playoff bye an NFL-best 14 times since 1990. Pittsburgh and San Francisco are second with nine byes since 1990. New England is the only team in NFL history with nine straight first-round byes (2010-18).
The Patriots have played in 59 postseason games, tied with San Francisco for the fourth-most in NFL history behind Dallas (66), Pittsburgh (63) and Green Bay (61).
The Patriots are second with 13 seasons of 12 wins since 1970, behind San Francisco's 14 seasons with 12 victories.
New England has won 13 games in a single season seven times in franchise history. Only San Francisco has more 13-win seasons with 10.
The New England Patriots have won 14 or more games in a season five times, most in NFL history. San Francisco is second with four 14-win seasons.
New England has 28 undefeated months since 2000, most in the NFL over that span. Green Bay is second with 21 undefeated months during that time.
The Patriots have 35 winning seasons since 1970, second all-time behind Pittsburgh's 39.
The Patriots have 574 total victories, the fourth-most wins since their inception in 1960, behind the 586 wins by Pittsburgh and Dallas and the 575 by Green Bay.
New England (1,025) played their 1,000th game in franchise history (regular season and playoffs combined) against Cleveland on Nov. 14, 2021, and became the first original AFL team to play in 1,000 games.
With rookie free agents DL DaMarcus Mitchell and DB Brenden Schooler making the initial 53-man roster in 2022, the Patriots have now had a rookie free agent make the opening day roster for 19 straight seasons, tied with Denver for the longest streak in the NFL.
The Patriots ended a 10-year streak of finishing in the top 10 for fewest points allowed (2012-2021) after finishing 11th in 2022 with 20.4 points allowed. The Patriots and Tampa Bay (1996-2005) are the last two teams to reach 10 straight seasons in the top 10 for fewest points allowed.
TELEVISION: This week's game will be broadcast by the Patriots Preseason Television Network and can be seen in every New England state, as well as Alaska and Hawaii. The preseason network's flagship station is WBZ-TV CBS in Boston. Bob Socci provides the play-by-play and is joined by former Patriots quarterback Scott Zolak in the broadcast booth and studio analysis by senior editor Paul Perillo. WBZ's Steve Burton will provide sideline analysis. Devin and Jason McCourty will be featured in "The McCourty TwinCast" to complement the broadcast. The TwinCast will stream on Patriots.com and WBZ.com for this week's game.
PATRIOTS PRESEASON TELEVISION NETWORK
Boston, Mass. WBZ-TV Ch. 4
Springfield, Mass. WWLP-TV Ch. 22
Hartford, Conn. WCTX/WTNH-TV Ch. 8
Portland, Maine WMTW-TV Ch. 8
Bangor, Maine WVII-TV Ch. 7
Manchester, N.H. WMUR-TV Ch. 9
Providence, R.I. WPRI-TV Ch. 12
Burlington, Vt. WCAX-TV Ch. 3
Anchorage, Alaska KYUR-TV Ch. 13
Fairbanks, Alaska KATN-TV Ch. 2
Juneau, Alaska KJUD-TV Ch. 8
Honolulu, Hawaii KFVE-TV Ch. 5
LOCAL RADIO: 98.5 The Sports Hub is the flagship station for the Patriots Radio Network. A complete listing of the network's 33 stations can be found here. The television broadcast will simulcast the game on the radio during the preseason.