A running back scores a touchdown and is glorified. His name, and his alone, appears on the game's official stat sheet. His name the fans scream with joy when he crosses the goal line. His, the one selected by fantasy football owners to help them win championships.
But what of his offensive line? There is no formal accounting for them, the massive men up front who so often do the bulk of the grunt work that allows the runner to find his way into the end zone.
In this, the 100th season of NFL football, you can reach back as many as 10 decades and still not find a single moment in this game's history when the O-line was a glamorous position. Particularly not nowadays, in our look-at-me society, where celebrity too often supersedes substance.
Is it any surprise, then, that Sony Michel once nearly quit football altogether. He was 8, and not having any fun whatsoever playing offensive line for his youth team in Florida.
"I just thought I wanted to score touchdowns," he recollects today, grinning at his then-shortsightedness. "At a young age, offensive line wasn't the 'cool' position. Now it is, from my perspective. It is. But back then, I didn't understand."
If that statement beggars belief, consider this even bolder declaration. While at the University of Georgia, Michel granted an interview to a writer for the school's website, in which he told her, "Really, I play football just to be able to help others… I feel like football is the closest way I'd be able to change the world."
That may sound wonderfully idealistic, especially for a college student who's not yet being paid millions as a first-round draft pick of the Patriots. Money has a way of changing, and not always for the better, the people who acquire large sums of it in a short period of time.
Asked recently if he still harbors the same sentiments, Michel doubles down.
"Initially, football kind of helped me be able to help my family financially," he concedes. "From a different aspect, it's able to give me a platform that just inspires people in any way possible. Some people would see a person like me who plays football and be star-struck. From my perspective, I'm just a person, but I'm able to inspire and kind of serve and have a greater impact by playing football. That's really the reason I play this game."
For so many children and young adults today, the volume of "Likes" and "Retweets" from abstract "followers" whom they'll likely never meet in person means more to them than having an actual face-to-face discussion with a family member, friend, or even some pleasant stranger sitting next to them somewhere.
Others might find it rather satisfying, refreshing – encouraging? – to hear someone of Michel's status express such selfless viewpoints.
By the same token, it causes one to wonder from where such uncommon conviction stems. In Michel's case, he traces it back to two particular people and a Caribbean island nation some 700 miles from his Florida hometown, on which, to date, he has neither laid eyes nor set foot.
With approximately 11 million inhabitants, Haiti, according to the Central Intelligence Agency's World Factbook, is among the Western Hemisphere's most densely populated, yet least developed countries, not to mention one of the poorest this side of the globe. Eighty percent of Haitians are believed to live in poverty, a staggering figure that Jean and Marie Michel sought to flee more than a quarter century ago.
Hoping to provide better for what was then their only child, 6-year-old daughter Lamise, the couple emigrated from Haiti to settle in South Florida. Life in the U.S. initially proved good enough that in 1993, the Michel's welcomed their second child, a son they called Marken, and less than two years later, a third: Sony.
When Sony eventually uttered his first words, they came in Haitian Creole, the preferred language in the Michel household. In their native tongue, Jean and Marie filled their children's imaginations with stories of the land and the loved ones left behind: its food, its traditions, its music, its natural beauty, its people – all Haiti's wonders, for certain, but no doubt its woes as well.
"I grew up in the Haitian culture. Everything we did was from the Haitian culture," Michel fondly recalls. "Hearing the stories, I have that picture in my head of what it's like… And by growing up in that atmosphere, it formed me. It helped me understand certain lessons and helped me get to where I am.
"I believe some of the morals I was taught, the work ethic – to see my parents work so hard, they gave me that same drive. My parents have no excuses. Why should I?"
Jean and Marie left Haiti with virtually nothing in terms of material wealth or possessions. They supported their burgeoning family here in the States with little more. Their reaction should therefore not have surprised him when he came home from a youth football practice and announced his intentions to give up the sport.
They forbade him. "You already started it," they explained. "You have to finish it." Realizing the futility of resistance, Michel instead made the best of his circumstances.
"I just made up my mind that, if I don't like the position I'm in, I'm going to change it. Do whatever I've got to do to change the position on the field, which translates to life," he observes. "If you don't like the position you're in, change it. It's a choice. Some people may feel they don't have a choice, but there's always a choice."
During a hitting drill at a subsequent practice session, young Sony steamrolled the team's then-starting running back. That gave his coach the idea to try him at running back, inspiring a momentous change in both the young player's outlook and prospects.
In a case of coincidental foreshadowing, Sony later enrolled at the American Heritage School in his hometown of Plantation, whose mascot is the Patriots. A naturally gifted athlete as a 14-year-old eighth grader, he not only started for his high school's varsity team, but also led all prep players in Broward County by rushing for more than 1,800 yards that season.
A still-astonished Mike Smith, Michel's former strength and conditioning coach at American Heritage, remarked in an interview with CBS Sports just before the New England Patriots selected Michel in the 2018 NFL Draft, "He dominated from the beginning."
At that early age, young Sony Michel first began dreaming about himself in the National Football League.
Plantation, an inland community immediately west of littoral Fort Lauderdale, markets itself with the registered trademark motto "The Grass is Greener." Blessed with a happy, if humble home life and promising gridiron future, Michel must have felt like nothing but lush green grass lay ahead of him. Soon, however, seismic shifts both literal and figurative would shake the earth beneath his feet.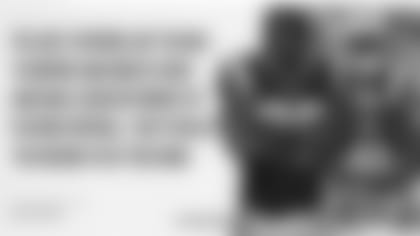 Although the Dominican Republic dominates the eastern two-thirds of the island of Hispaniola, it escaped most of the destruction wrought by a Jan. 12, 2010 earthquake which registered a staggering 7.0 (out of 10) on the Richter scale. Undersized Haiti, representing the remaining western third, suffered the disproportionate brunt of the disaster.
Estimates of the death toll vary to this day, but there seems to be consensus that the number resides in the hundreds of thousands. An almost equal number of victims sustained injuries, while 1.5 million people were displaced, according to CNN.
Back in Plantation, what could a teenage Sony Michel do? For the people of Haiti, virtually nothing at that point. His sphere of influence did not yet extend as far or impact as consequentially as the shockwaves that leveled his family's ancestral homeland.
Meanwhile, around this same time, both Jean and Marie found themselves out of work. Putting food on the table on a consistent basis proved challenging. Here, perhaps, their youngest child might have some leverage.
It must have crossed Sony's mind that his notoriety as a high school football star held at least some regional sway, and that he might use that notoriety for the good of others – in this case, his own family.
Michel sought guidance from Smith, his trainer, who informed him that, in fact, a couple of positions needed filling at American Heritage. Michel's parents interviewed and within a couple of weeks were hired. Both were content to work hard and unassumingly behind the scenes, thankful for the opportunity and whatever rewards might come of it. None of this escaped their son's notice.
Michel certainly enjoyed playing football, and as a high school senior, he again eclipsed 1,800 yards rushing, drawing considerable attention from major college programs. Yet, he came to comprehend that the game could be a means to an end, not the end itself.
The University of Georgia further reinforced this notion, offering him more than a scholarship, but also a supportive, nurturing campus environment. Surrounded by likeminded classmates in the Fellowship of Christian Athletes, a nationwide, non-denominational ministry group, Michel began to mature in his thinking toward and approach to being a responsible member of a community.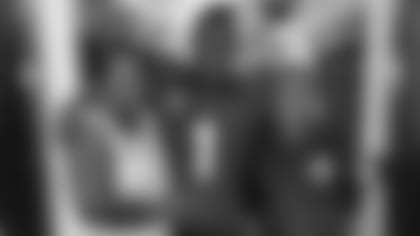 "Football gave me the opportunity to go to college for free. Once I saw that," he explains, "I was like, 'Football can provide so many things that we as football players don't understand at times.'
"It's really my respect to the game. Such a small [object as a] football gives so much opportunity in all aspects of life, whether it's beneficial to me or me being beneficial to others. It's kind of amazing – if you can understand it, it's a beautiful thing. I had people and groups that helped me get to a certain point; I thought it was appropriate for me to do the same thing."
A true Georgia freshman in 2014, Michel started one of the eight games in which he appeared, posting a respectable 410 yards and five TDs on 64 carries. The next season, Georgia players voted the sophomore tailback their offensive MVP following a 1,161-yard, eight-touchdown performance over the course of 13 games.
In Michel's junior and senior seasons, his teammates elected him one of their co-captains. By the time he left Athens last calendar year, Michel had climbed to third on the University of Georgia's all-time rushing list. Noteworthy Bulldog alums such as Garrison Hearst and eventual Super Bowl LIII opponent Todd Gurley found themselves looking up at him in that category.
Michel's final college game – the National Championship. Georgia's dream season fell achingly short in an overtime defeat to Alabama. The Bulldogs wouldn't have gotten there at all, however, had it not been for Michel's Offensive MVP performance against Oklahoma in the College Football Playoff on New Year's Day 2018. That day, he rushed 11 times for 181 yards and three scores.
While he flourished at Georgia, Haiti continued to flounder.
The country had barely picked itself up and dusted itself off from the earthquake when a Saffir-Simpson scale Category 5 Hurricane named Matthew dealt Haiti a cruel and merciless blow in 2016. Then in October 2018, nearly eight years after the 2010 quake and just two following Matthew, estimates of tens of thousands of people remained displaced as a second earthquake (5.9 magnitude) struck.
Michel recognized these crises as an opportunity to put his altruistic thoughts into action.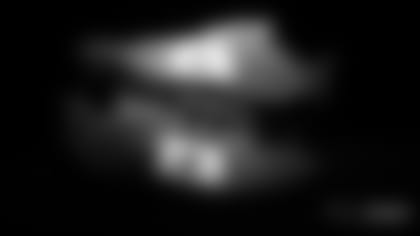 On Dec. 2 of last year, Michel carried the football 17 times in a game at Gillette Stadium versus the Minnesota Vikings. Though he gained a modest 63 yards, caught just one pass for seven more, and failed to find the end zone, the cleats that propelled him that day bore the artistic design of the Haitian flag, whose blue, red, and white color scheme perfectly complemented New England's uniforms. A quiet gesture that elicited a thunderous response.
"Man, I got so many messages and comments from social media," the normally taciturn Michel beams. "They were excited to see a Haitian doing great things and being able to inspire, really. It brought a lot of hope to the Haitian community."
Many who contacted Michel said they were previously unaware of his Haitian background and came away believing that if he could make his dreams come true, so could they.
"The purpose of the cleats," Michel adds, "was to shed light on what was going on in Haiti. It was crazy to see the impact it had on Haitians in the States… It doesn't necessarily have to be football, just whatever it is that you want to do. Wearing the cleats on a big stage, that gave them some type of hope – like, maybe, Haitians CAN do more in the States."
When a running back meets resistance at the line of scrimmage, goal line, or first-down marker, he is coached to keep his feet moving. The metaphor can easily translate to real life as well.
As a 2018 Patriots rookie, Michel fought through adversity, surviving a number of injury scares. Despite missing much of training camp and three regular season games, he came tantalizingly close to a milestone 1,000-yard campaign. During the playoffs, New England leaned heavily on him.
Michel ran for more than a hundred yards in each of the first two playoff contests, and only six yards short of the mark in Super Bowl LIII. He also scored six postseason touchdowns, most by a rookie in NFL history and equaling his regular season scoring output. The lone TD in Super Bowl LIII, Michel's 2-yard plunge.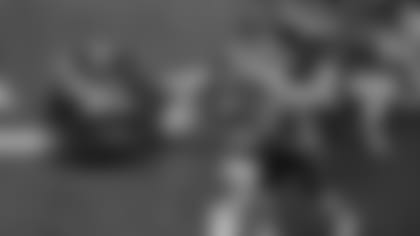 The young Florida boy who "just wanted to score touchdowns" is now doing just that for one of the most prolific teams in football history. Today he owns a glittering Super Bowl ring and the cloak of celebrity, albeit uncomfortably.
He's also come to appreciate the offensive line – his own here in New England, and the position in general. Like them, he prefers to lead by clearing a path for others, eschewing recognition, remaining in the background. Perhaps it reminds him of Jean and Marie, two people who risked and sacrificed much for the sake of their children.
"That's where I get the inspiration. I get it from them. Everything is coming from my parents," Michel admits.
"Something like the [Haiti flag] cleats is using my platform to bring attention to the cause. I want to shed light on the cause, but not me… if that makes sense. I want to bring attention to Haiti, but once I get people on board, 'All right, let's get the mission done without any distractions.'"
Michel's parents do their part, traveling back to Haiti on occasion. His mother returned as recently as this past summer. He brings attention to his cause, though Michel has yet to bring himself to the country. Plans to visit this past offseason, following the Super Bowl, fell through due to a scheduling conflict.
But Michel remains eager to see Haiti with his own eyes, to help the country and its people with his own hands and by his inspiring example. He longs for the day when all those abstract images and ideas marinating in his mind finally become tangible reality. Maybe he'll even attempt his rusty Creole. At age 24, he has a more profound objective, which he keeps tucked close to his heart like a football.
"This is bigger than myself. When tough times come – and tough times are going to come – you fall back on your purpose, your 'Why.' That's what keeps me moving forward."
With eyes fixed on the horizon and a distant, foreign shore. The end zone? Far from his end goal.