Jeff Howe](http://bostonherald.com/sports/patriotsnfl/newenglandpatriots/2014/03/patriotshopeaarondobsoninjurywoes_alleviate)* of the *Boston Herald reports that Patriots WR Aaron Dobson is waiting for a diagnosis on his injured left foot that has limited him during his first full NFL offseason. Dobson initially suffered the foot injury during Week 12, and missed three games before re-aggravating it in Week 17.
"In the next 10-14 days, Dobson will find out if the rest worked as a recovery method or if he'll need surgery to repair the foot, according to the source," writes Howe. "It's unclear how long the recovery period would be, but it sounds unlikely he'd be cleared in time for the April 21 launch of the Patriots' offseason program if he needs the procedure."
Jeff Howe also reports that the Patriots have not have any contract discussions with impending free agent LB Brandon Spikes.
"The two sides haven't spoken about a new deal this offseason, according to a source. So, unless something drastically changes, Spikes' days with the Patriots are over," adds Howe. "He'll hit free agency March 11."
"I thought Amendola looked terrific in offseason camps, the preseason and the regular-season opener before significantly injuring his groin, and I put Amendola's lower than expected production in that context," writes Reiss. "If I'm Amendola, it hurts to read that after playing through the groin injury in 2013."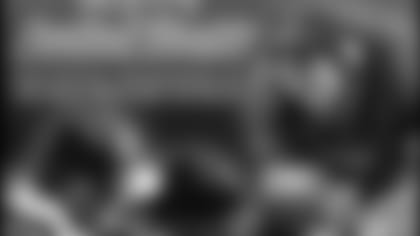 ](/fan-zone/patriots-football-weekly.html)Mike Reiss also believes that Patriots S Duron Harmon is projected to be the starter next to Devin McCourty in the defensive backfield next season.
"Similar to most young players, the biggest issue for Harmon was consistency over his extended defensive snaps (36.9 percent), as there were times when his overall play/tackling dipped (e.g. vs. Houston, Dec. 2)," writes Reiss. "If the Patriots didn't see that improving relative to the economics -- Harmon counts $633,000 against the cap compared to Gregory's $3.6 million hit if on the roster -- I don't think they would have released Gregory."
Karen Guregian of the* Boston Herald* reports that Patriots CB Alfonzo Dennard began his 60-day jail term on Saturday.
"Dennard had initially been sentenced to 30 days in jail, 100 hours of community service, and two years of probation for his assault on a police officer right before he was drafted in 2012," writes Guregian. "He violated his probation when he was arrested for a DUI this past off-season."
Dennard is not expected to miss much, if any, of the Patriots offseason workout program which begins in mid-April. He can be released in 38 days with good behavior.