The Patriots raised eyebrows last week when they extended two veteran players amid ongoing rumors connecting them to star receiver DeAndre Hopkins and other big-name free agents.
On the one hand, the Patriots creating slightly more wiggle room on the 2023 cap would allow them to absorb a short-term DeAndre Hopkins contract while keeping needed flexibility to sign their top two draft picks and handle expenditures for the 2023 season. New England can afford Hopkins regardless, especially on a multi-year deal, but in theory, this makes it a tad easier.
We won't completely brush off your eyeball emojis, but the Patriots agreeing to extensions with wide receiver DeVante Parker and linebacker Ja'Whaun Bentley isn't directly related to their pursuit of Hopkins. Instead, the moves are more about the future.
Before extending Bentley and Parker, the Patriots only had 50 players under contract for the 2024 season, with 23 players heading into unrestricted free agency. Among those 50 contracted players were 17 current rookies, including a 12-player draft class and five undrafted rookie free agents.
With only 33 vets under contract for the 2024 season, the Patriots had the fewest veterans signed for next season. According to Over the Cap, that leaves New England with a projected league-high $122-plus million in cap space, a fluid number that will likely change due to player incentives, bonuses, and other cap-altering moves.
Although being flush with cap space for another big-spending offseason could benefit the team, the Patriots could afford to add money to next year's cap and couldn't go into the 2024 offseason with half of their roster hitting unrestricted free agency. At some point, the Pats needed to start retaining players to build a core for the future.
Bentley, who has improved each season and is now a rock-solid throwback linebacker in Belichick's defense, has the intangibles to step into an even bigger leadership role to fill the void left behind by Devin McCourty's retirement. As for Parker, the Pats only experienced receivers under contract for the 2024 season were JuJu Smith-Schuster and second-year wideout Tyquan Thornton.
New England beginning to lock in a few of their 2024 free agents isn't surprising, and these moves are more related to the future than their present pursuit of big-name free agents.
After a rough drafting stretch in the late-2010s, the three "hits" from the 2020 rookie class were the first group to turn the tide; arguably the team's best offensive lineman (Onwenu), an ascending defensive playmaker (Dugger), and some would say the Pats best pure pass-rusher coming off a breakout 11.5-sack season (Uche).
As the Patriots continue to build their roster toward contention, making long-term commitments to players they view as core pieces is a no-brainer. With only a few large contracts on the future books, it's time to start putting the pillars in place in Foxboro.
Without further ado, let's empty the Patriots Unfiltered mailbag with 20 days until the start of Patriots Training Camp: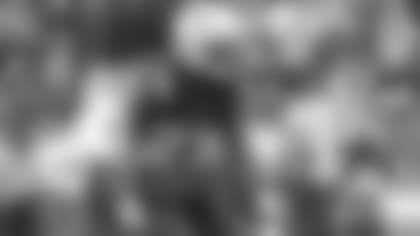 Q: After signing Bentley and Parker to extensions, who's the next player to sign an extension? - Evan C
The Patriots have a recent history of trying to retain interior offensive linemen with Shaq Mason's extension and even applying the franchise tag to Joe Thuney in 2020 that would suggest Mike Onwenu is the next logical guard to stick in New England. However, the Pats drafted three mid-round rookies capable of developing at guard to keep in the pipeline for a potential Onwenu departure next offseason, and they may have changed their thinking about paying a non-premium position like guard a top-of-market contract. The next logical choice would be Josh Uche, but he's only had one season of production and is a part-time player in Bill Belichick's defense (37.8% of snaps in 2022). For the 2020 draft picks, that leaves Kyle Dugger, who plays a key position that just took a leadership and top-tier talent hit with Devin McCourty's retirement. Plus, safeties are typically more affordable than more expensive pieces on defense, such as elite edge rushers or corners. For those reasons, Dugger has the best chance of receiving a contract extension this summer.
Looking at their 2024 free-agent group, my non-rookie contract extension candidate is Hunter Henry. Henry has been as-advertised with the Patriots, they haven't drafted his replacement yet, and tacking on a few years to his current deal would lower Henry's 2023 cap hit. Henry is the most likely candidate to receive a contract extension before the season. Even more likely than Dugger, who might want to bet on himself this year for a huge payday next offseason.
Q: Are you buying into the idea that DeAndre Hopkins and DeVante Parker can be on the field at the same time? With Hopkins more in a later stage Larry Fitzgerald role? - Phil
Although the Hopkins-Fitzgerald comparison is not the one I'd use because Fitz truly became a full-time inside receiver with over 80 percent of his targets coming out of the slot, I'm confident that Bill O'Brien would find a way to fit the pieces together and that a Hopkins-Parker-JuJu trio could coexist. O'Brien used Hopkins primarily as an on-the-line receiver, but his location (slot, wide, tight split, max split) varied depending on the play call. Parker would be glued to the boundary as a big-play outside receiver while O'Brien uses Hopkins and JuJu as chain-moving chess pieces. O'Brien wants multiple playmakers who can win on in-breaking routes, seams, and option patterns. Along with the tight ends, adding Hopkins to Smith-Schuster would give the Patriots multiple pass-catchers who fit that description.
My concerns remain about the lack of speed and an over-reliance on contested targets rather than separation. I hope that Tyquan Thornton significantly cuts into Parker's playing time to stretch the field and have someone out there who can run away from coverage. The alignment overlap isn't a huge concern, O'Brien will figure that out, but the Pats would be one of the slower offenses in the NFL if Thornton is not a big part of their passing game.
Q: Don't get me wrong, adding Cook or Hopkins would be amazing, but why not spend the money on a position of need like tackle (example: Taylor Lewan)? - @A_Molnar05
The short answer to this question is that this time of year is about the best players available more than filling needs. It would be great if the Patriots could use their remaining cap space to acquire a starting-caliber tackle. But the reality is that the position is thin, while Cook and Hopkins are potentially needle-moving pieces that aren't typically available this late in the offseason. There's a talent drain around the league when it comes to playable offensive tackles; if you have one or are lucky enough to have two starting-caliber OTs, you are hanging on to them or asking for major assets in return if that player is on the trade block.
After being injured last season, Lewan is a 32-year-old tackle whose best days are behind him. He's not the same player he was when he was making Pro Bowls. Former number one overall pick Eric Fisher is another name out there, but he has yet to regain his form since tearing his Achilles a few years ago. Then, there's disgruntled Bengals tackle Jonah Williams, who could be available via trade. Williams is also banged up and has struggled since the injuries began to pile up in Cincinnati. So, again, Cook and Hopkins are the most talented free agents on the market, and that's why the Pats are keeping tabs on them.
Q: The tackle opposite Trent Brown seems like a question mark. Do they have an in-house solution that you prefer, or do you think they try to bring someone else in? - Gary S
With that being said about the OT market, offensive tackle remains the biggest concern with the Patriots current roster. Now, there's a trickle-down theory where Hopkins signs, giving the Pats pass-catchers who can help keep Mac clean by getting open, and BOB will understand their deficiencies and coach around them. Still, after Trent Brown's season a year ago and the speed bumps in the spring, it's hard even to trust him to be consistent for an entire season. Brown should start out of their in-house options, and my preference would be that Calvin Anderson wins the other job out of camp. Anderson had the best tape out of the group last season and has the most athletic upside to give the Pats some foot speed on the edge. If any rookie interior linemen shine in the summer, I'm also not against kicking Onwenu back out to right tackle, with Andrews, Mafi, or Sow taking over at right guard. But we need to see how the rookies look before making that switch. Again, this will be on O'Brien and Adrian Klemm to coach around a weakness at offensive tackle.
Q: What do you anticipate Mike Gesicki's role being, and how does that overlap with the wide receivers? - Sam S
In the interest of not overreacting to what was truly a passing camp in the spring for the Patriots offense, I'm still not sure how heavily the Pats will lean into two-tight end sets or how they'll handle early-down roles at tight end. Besides not showing much run-game stuff in the spring, the Pats were also short-handed at wide receiver, so the tight ends got a lot of reps. We'll see if all that holds when they have their full complement of wideouts and are drilling the run game more in camp. However, Gesicki will be a big factor in their passing game as a move piece who ultimately will run most of his routes out of the slot. He will run seams, crossers, inverted crossers (post-corner style routes), and be a red-zone threat. In terms of percentages, the Patriots will likely still be in three-receiver '11' personnel the most, and it wouldn't surprise me if Gesicki is on the field more in those packages than Henry. He's more explosive and gives them four or five (depending on the RB) versatility receivers to move around the formation.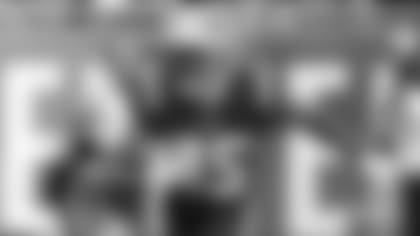 Q: The Patriots have a long history of redshirting running backs, with Pierre Strong and Kevin Harris the most recent examples. Why are RBs redshirted here, and what do the RBs say they've gained from these redshirt years that they wouldn't have gained from more regular time? - Sam R
Several factors play into rookie redshirts at running back, which is very common in New England (Shane Vereen, James White, Damien Harris, etc.). The main reasons for redshirting young RBs are improving ball security, learning the details of more intricate assignments such as blitz pickup and option routes, and having productive veterans on the roster who are blocking them from playing time. A lot goes into the reads, multiple schemes, and passing game elements of playing running back here, so the Pats typically lean on their more experienced options. Although there's something to be said for learning on the job, most guys that have gone the redshirt route speak highly of the experience of sitting behind the vets in the room so that they're truly ready when the opportunity presents itself. Running backs have a short shelf life in the NFL, so it's often viewed as the best thing for the player to fully take advantage of their opportunity when it presents itself.
Q: The Jack Jones situation has exposed a small depth issue with New England's number two outside corner. Should the Pats sign a decent CB for the #2 spot so Jon Jones and Mills can play where they make the most impact and fit their skills best? - Bret J
It's a fair question and take, Bret. Jon Jones is best in the slot, and Mills can make a bigger impact at safety. But it's hard to envision one of the available free agents being a better option at outside corner than JJones, who can guard 'Z' receivers who win with speed and move around the formation, with Marcus Jones manning the slot and Christian Gonzalez as the true boundary corner. That alignment would still allow Mills to play more safety, even if he has to back up or play outside corner in certain game plans. I could see the Pats kicking the tires on a few free-agent corners for depth, though, such as Terrance Mitchell (who was here last summer). I'm not seeing a larger move coming there, like, for example, Marcus Peters or Eli Apple.
Q: What's the deal with signing Christian Gonzalez and Keion White to their rookie contracts? - @KleaverBlock
There's zero reason to worry about the Patriots remaining unsigned draft picks as camp approaches. Gonzalez and White were mostly full participants in the spring and have remained around the facility with the other rookies. Typically, the main reasons for these longer negotiations are related to signing bonuses for first-round picks and negotiating guaranteed salaries for non-first-rounders. But there is only a little wiggle room with the rookie wage scale, making it easier to agree to terms, which is why we seldom see rookie holdouts anymore. Only half the league, 16 out of 32 teams exactly, has signed their entire draft class. We should hear that these deals are done before the first official training camp practice on July 26th.
DISCLAIMER: The views and thoughts expressed in this article are those of the writer and don't necessarily reflect those of the organization. Read Full Disclaimer