Assuming JC Jackson is not tagged, is moving Jonathan Jones from slot to outside corner an option? Also, what would you think of the CB depth of: 1st round draft pick (outside), Jonathan Jones (outside), Shaun Wade (slot), Jalen Mills (outside/slot), Myles Bryant (slot), Day 3 draft pick ? -Steven Michael
At this point, I think Jones is probably more of an interior defensive back, I'd rather talk about moving him more to free safety than putting him back on the outside. Right now, with J.C. Jackson apparently headed for the open market, it's hard to make sense of the cornerback group. Jones and Myles Bryant are similar kinds of players, but probably a little bit undersized for a full-time role on the outside.
Shaun Wade spent 2021 entirely behind the scenes, while I think Jalen Mills was a lot more solid than many give him credit for. Throw in Joejuan Williams, who was thrust into the fire against the Bills in the playoffs, and there just isn't much clarity there. I don't think the Patriots have a problem penciling Mills back in on the outside, but I do wonder if we could be headed to more zone coverage as a rule rather than as an in-season adjustment as it was last year. I think they'll need to add a mid-range veteran during free agency so they aren't forced into anything during the draft. Charvarius Ward and Jason Verrett could be worth a flyer, but there's not a lot of clear options.
As for the draft, yes, I think Trent McDuffie or Kaiir Elam certainly fit the corner profile we've come to expect around here. Grabbing one of them with the first pick would make sense, you might even be able to trade down and still get one of them depending on how corners get pushed down the board. -Mike Dussault
Hey Mike, just want to hear your thoughts on Jordan Davis. Would love to hear an argument on PU with Paul about taking a "run stuffer" at 21. I know he thinks you can get those guys late in the draft. Just your thoughts after watching him in person. -@TRooster1712
Unfortunately, I left before getting to see him in person but I was watching all weekend and as we saw, Davis is a special "planet" athlete. Generally, I wouldn't want a pure run stopper in the first round, but Davis is much more than that and would make an ideal long-term defensive stalwart up front. With so many pass rush specialists on the roster, who cares if Davis comes off the field on third and long? He'd be a big reason why you're putting opponents into third and long. There's plenty of needs on the Patriots defense and maybe mammoth DT isn't the top one, but for a player like that I'd put him right at the top of the board. ­-Mike Dussault
I'd like to see BB go aggressive on D-line and take Jordan Davis in 1st round. Pair him with Barmore, Godchaux, Guy and Wise (maybe Cowart if he's healthy). Then go with the athletic linebackers they already have (Winovich, Uche, McGrone) and re-sign Bentley for some running downs. This is a big change from BB's usual MO, but I think it would be interesting. Then add CB and WR in the early rounds. Thoughts? -CJ from the bay area
As mentioned above, LET'S GO! Sadly, after running as fast as he did, I'd be shocked if he made it to 21st overall now. But a guy can hope. I don't think you're far off from what the philosophy has been though, he's the kind of player who has been a big part of the Fairbanks-Bullough 3-4 system that is the basis for what the Patriots do. It was clearer in the 2000's when you had a trio of big defensive lineman two-gapping up front, allowing the linebackers to disguise what they're doing and make plays. Now, that 3-4 system remains in occasional use (I had them for 13 percent snaps in 3-4, which is actually a bit higher than in recent years), but the concepts have largely remained, looking more like a 2-4 front with either a third cornerback or safety joining the six-man front. A player like Davis would absolutely make sense inside as one of the two down linemen, taking the stellar work that Lawrence Guy has done in that role to a new level. As you wrote, imagine him with Barmore, with both being moved around the line on a snap-to-snap basis. That's a lot of size, speed and power to deal with. -Mike Dussault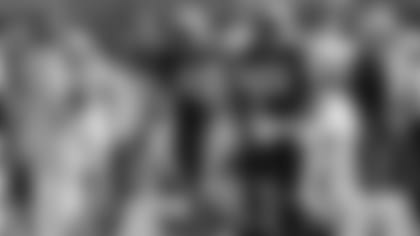 It sure seems like the team made a big blunder by committing so much money to the TE position last offseason. I allowed myself to get excited about a return to the 2-TE formations that were so successful with the Gronk and Aaron Hernandez pairing. But it seems like the team never even really attempted these formations last season. Any idea why? Do you think there was a general lack of vision with some of the offseason moves, or is it limitations of the players, or some combination? By the way, I'm not ready to give up on Jonnu Smith. He occasionally looked explosive last season and hopefully he just needed a year to acclimate to the system. But it sure would be nice to have some of those TE dollars back to try retain J.C. Jackson, who is going to be a tough loss to stomach… -J Pyle
We've talked about this a bit on Patriots Unfiltered lately, I think we all assumed that because they signed the two tight ends that the plan was to have them on the field at the same time. Yet they only ran 15.4 percent of their offensive snaps in it, as 11 personnel (53.9 percent) remained the favorite. But they also signed two receivers with Jakobi Meyers already in the mix, so I'm not sure why we didn't realize it was more about depth and flexibility than a specific return to the kind of offense we saw in 2011 and 2012.
I'm with you on Jonnu, he's still a beast with the ball in his hands and I'm hopeful he looks more comfortable overall with a full year under his belt. Plus, new offensive coaches and perspective could change the dynamics a bit. Ultimately, I think the Patriots realized last offseason that they couldn't keep going without good players at the important tight end position and while they had to pony up a bunch of cash, I don't think those numbers will look as restrictive once we get to 2023. You're just kind of biting the bullet on some of the bigger deals they handed out last year but with the jump in cap space next season, the Patriots should be able to make some more noise in FA. -Mike Dussault
It's no secret just how much Bill Belichick loves his hybrid players especially on defense when it comes to the linebacker group and the secondary. It has always given New England an edge having these talented type of players that can switch up positions when it's required to combat the inevitable onslaught of injuries that come with a full punishing season in the NFL. Can you give me your insight and opinion in regards to the upcoming draft as to wither there is any upcoming talent that could fit the Bill?(pun intended) -Mark Saez
Tough one, because there's a lot of players already on the roster like Josh Uche, Anfernee Jennings, Chase Winovich and Ronnie Perkins who are, or were at one point, edge players. Are any ready to elevate into the kind of hybrid role you talked about? If not, then the spot should certainly be on the radar. Now, with Kyle Van Noy being released it only further shines a spotlight on these young players.
While not a pure stand-up hybrid edge, there's a lot to like about Travon Walker out of Georgia. He's the kind of big, physical player who might not stand up but could stop the run and disrupt the passer. The more I see of him the more I think he might be my favorite realistic first-rounder, assuming he falls to 21. More traditionally, USC's Drake Jackson is a good physical fit as far as size, length and athleticism go, but would be more of a developmental edge.
Troy Andersen and Darian Beavers are more inside/outside hybrid types. Andersen tore up the combine with his speed. Both check a lot of Patriots boxes and have already locked up spots on my big board. -Mike Dussault
Do you see any former Patriot Players who are currently set to be free agents, return to the team this off season, like Sony Michel, Braxton Berrios, Nate Solder, Chandler Jones, Akiem Hicks, Elandon Roberts, Nate Ebner, Jason McCourty, etc.? -Jeff Hurlich
I don't really see any of those players returning, but I could make a case for Berrios and Solder at positions of need. Jones will be looking for big money and deservedly so, Hicks is an older version of Barmore, and Roberts isn't necessary if they retain Ja'Whaun Bentley as an interior thumper.
I do think they missed not having Jason McCourty this year as an extra outside cornerback. They really could've used him even if he, like his twin brother, are approaching the end of the line. Just tough to bring Berrios back because you had him and then picked Gunner over him. But, as we saw last year, never rule out returns. It's just my preference to continue to get younger. -Mike Dussault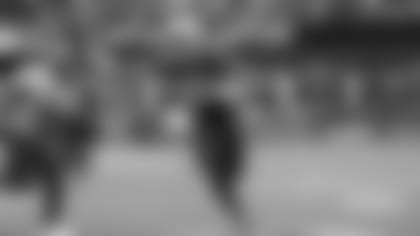 If you let J C Jackson get away you will loose [sic] me as a fan. He is worth the money. Let's not have another Tom Brady fiasco. -William Dunleavy
Did you just compare J.C. Jackson to Tom Brady? It's not looking good, William. Best of luck. ­-Mike Dussault
Are you just ignorant of all the things Bill Belichick does in the organization? Listening to Mark Davis, Dave Ziegler, Josh McDaniels, Nick Caserio et al one wouldn't recognize the Pats organization the way the media describes it. I've seen things on video that disputes what has been written. Not one so-called insider knew why Belichick was going for a first down on fourth down. He was team building. Putting a lot of pressure on the offense so they would improve their consistency. The media thinking Belichick needs them to suggest he review what has gone on and make improvements. According to Ziegler that happens every year no matter if something was successful or not. It goes on and on. -Mark Grochowski
Sorry sir, this is Patriots.com and I'm the Belichick-phile who keeps the Hoodie database. -Mike Dussault
Mike - which way will the Patriots fill their need for a #1 WR: via draft or free agency? -@JimGilhooly1957
It has to be the draft and to be honest, I'm not feeling like 21st overall is even going to be the spot for it. There will be good fits with speed into the second day at wide receiver and there have been plenty of #1 WRs to come after the first round. Trying to get one via free agency is just too costly and risky, last year's Agholor contract is about as close as you're going to get.
Honestly, throw John Metchie and a mid-round slot specialist like Kyle Phillips of UCLA in the mix and I think they're in pretty good shape. -Mike Dussault
Having a clear eye to guys on the bench press, in shorts and tights and seeing the measurable, have you identified any "first off the bus" type players that the Patriots could realistically target? I'm thinking of Derrick Henry type bod. -@itsBostonCream
Jordan Davis is getting a ton of love here and he's certainly that guy. I'd also throw potential top pick Ickey Ekwonu in there, he looks like a broad-shouldered bully. At receiver, Treylon Burks is a specimen as well. That's my trio, but there was no shortage of giant football-playing humans in Indy that very much looked the part of studs. ­­-Mike Dussault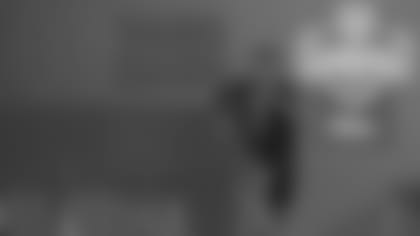 I'm sick of seeing all these other teams with a variety of alternate uniform and color combos. I love the Patriots new uniforms, but why can't we get some more combo options like so many other teams? Is there a specific timeline for approval/implementation of this? -@joe_a_paradis
Without getting into specifics, just be patient a little longer. I'm with you though, I think all options should be on the table. 70's/80's throwback, 90's Flying Elvis, 2000's dynasty and a new third jersey… bring them all back and make each game a surprise what they're going to wear. Get those Pat Patriot helmets back in the rotation too. The more looks and throwbacks the better! ­-Mike Dussault
This year's draft class seems stacked with speed and strength. Now you've seen these guys, which do you think realistically is still gonna be at 21 that the Patriots select? Crystal ball kinda thing I know, but what's your guess? -@ClazzyClare
We're sitting right before free agency so the Patriots' moves could significantly impact what their needs are, but post-combine I'd say the main guys I think could be there and fit the needs are Trevor Penning (OT), Trent McDuffie or Kaiir Elam (CB) and Travon Walker (DE). Devin Lloyd was my first mock draft pick but I've been less impressed with his overall potential impact lately as I find other day two linebackers that might fit a bit better at a lower cost. I also can't rule out Treylon Burks, he really made a big impression on me at the combine after seeing him in person. Of course, if Jordan Davis falls, count me all in on him. Bernhard Raimann could be a dark horse at 21 too, there's a lot familiar about him. ­­-Mike Dussault