Right now, the Patriots have almost no cap space. Rumors from unsubstantiated sources have Nelson Agholor, Isaiah Wynn and N'Keal Harry as being salary space almost wasted. If we could trade the three of them, we could have the space to go after Odell Beckham or Ndamukong Suh, maybe both. Is this a good idea? - David Brown
I'm not overly interested in either of those players, although Suh could be an interesting one-year fit as a run-stopper up front. Beckham is coming off a torn ACL and will likely be limited during the first half of the season so adding him to mix doesn't do much to help the team in 2022. Suh is a talented player who has occasionally worn out his welcome and at age 35 is not part of the future. The Patriots don't have much cap space, as you said, but I don't think it makes a lot of sense to get rid of players to add veterans who won't likely be part of the future. And that doesn't even take into account the limited market for the players you want to move. Wynn is the only one of the three that I could see other teams being interested in at his current price and perhaps he will be on the trading block this summer, but at the same time the Patriots would need to find a suitable replacement for him at tackle in the meantime and I'm not sure there's one currently on the roster so they may need spend the money they would save on his replacement. Overall I don't anticipate any major personnel moves coming although there are some free agents like Trey Flowers still available that could help. I'd be in favor of bringing him back to add some depth up front.
Josh McDaniels was the best offensive coordinator from Monday to Saturday. He was a terrible play caller on Sunday. If you look at his performance on third-and-1 and fourth-and-1 in his tenure, I bet the results were middle of the road compared to the NFL at best, which would really mean they are terrible considering you had TB12. Am I wrong? I'll admit we lose experience. Do we really lose anything on Sunday? - Marc M.
I'm not here to tell anyone that their opinion is right, wrong or indifferent but I can say that I strongly disagree that McDaniels didn't do a great job of calling plays for the vast majority of his time as offensive coordinator, with and without Brady. Obviously, it was much better with Brady – but he was effective with Mac Jones for much of last year also. As for the short-yardage situations that you feel were terrible, the Patriots converted 22 of 33 third-and-1s last year and 6 of 9 on fourth-and-1. On third down they went 18-for-24 when they ran and 4-for-9 when passing while on fourth down it was 5-for-5 running and 2-for-4 passing. Those percentages put the Patriots in the top 10 in the league in each of those situations. I thought early last season there were times when McDaniels seemed a little conservative in the red zone but with a rookie quarterback that makes some sense. As the season progressed I thought the coaches did a great job of mixing things up and finding ways to utilize their limited set of weapons. I felt the late-season offensive woes were more about the lack of personnel than anything else. As the weeks passed opponents began to understand the limited options they had to deal with and adjusted accordingly. I don't think McDaniels is the best coordinator in the league but his experience and comfort with Jones will be missed in 2022 – both leading up to the game and on Sundays.
So in one of your last responses you mentioned that our secondary is light on the long/physical outside guys. Joejaun Williams popped in my head when you said this. Is there still potential for him to play? Or is he a complete bust? - Joseph Donovan
What are your thoughts on Joejaun Williams this offseason? He has been out there consistently looking good and his length would be nice on the outside. Does he have a shot at carving a significant role? Who would you say has better chance to play decent time outside: Jack Jones or Joejaun Williams? - Monique Hayford
I just haven't seen enough quality play from Williams to put him in any category where he's expected to be a reliable contributor in the secondary. He's shown some ability to be physical at times but also has given up some big plays, most notably in the playoffs in Buffalo. He's been around a few years now so he should be expected to be in line for a starting job at this point and based on what I've seen that won't be the case – and it's not like the position is loaded with depth. Clearly the coaches haven't seen enough from Williams to put him on the field more often. I'm not sure either of the rookie corners is ready to make major contributions this season but I'd say Jack Jones has a better chance to carve a role on the outside than Williams at this stage.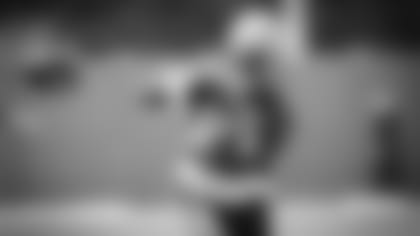 I've noticed a change over the past year in posting of interview transcripts on Patriots.com. It seems that transcripts are now only being provided for the interviews with Coach Belichick. You used also to post full or partial transcripts of interviews with players and other coaching staff. I'm very disappointed in this change, for two reasons: firstly, I always like to know directly what people have actually said, before I read all the various media hot takes and spin-offs. It's amazing what mountains can be made out of some out-of-context molehills. I know clips of these interviews are still posted. But I happen to live in a rural location with limited Internet bandwidth, and videos eat up bandwidth and often don't load properly, whereas text transcripts are quick and easy to access. Is there any way this valuable service and form of coverage could be restored for us poor fans in rural or remote locations? I often feel like I spend half my life advocating for us folks on the wrong side of the digital divide. Thanks for the coverage and on-field reports, and I do appreciate that you post pics from practice and not just videos. It's fun to start getting familiar with all the new faces and different bodies. - C.E Rigby
As a general rule only Bill Belichick's and the starting quarterback's interviews are recorded and posted on Patriots.com. Unless a player conducts his press availability in the media workroom at the podium, as is the case occasionally during the postseason leading up to a playoff game, those interviews aren't always recorded. More often than not the player interviews are conducted on the field after practice or in the locker room (pre-pandemic). Sometimes those are one-on-one interviews and sometimes they're part of a larger group setting. But those have never been posted with any regularity on the website for logistical reasons. The one exception to this has been over the course of the last two seasons during the pandemic when these interviews were conducted via Zoom calls and therefore were easily transformed to the website because they were already on video. There's simply no way we can ensure that a camera is available for each and every player interview that is conducted otherwise. Often these talks take place with four or five players or more at a time with the writers moving in and around the locker room to catch as much as possible. And based on your claims I'm sure you have a different opinion but I can't recall many times over the 20-plus years that I've been here when a player's words were portrayed any differently than the manner in which they were spoken. In fact, I can't remember a single time when a player complained to anyone about being misquoted or misrepresented. I understand your desire to see an interview for yourself but we honestly have never consistently provided all player interviews on the site and what you read is what was said the overwhelming majority of the time.
Hey guys, listening to the 6/2 podcast at work today and I'm where you are talking about Tyquan Thornton and Randy Moss got me thinking. Why are we not talking about who Thornton reminds me of, and that's Stanley Morgan. Morgan would just run past people was the fastest guy in the NFL probably and always on the field. We won't get into my Stanley Morgan belongs in Canton aspects but you look at Thornton and Morgan and they look very similar just running past everyone. Of course, Thornton is taller but what do you think of this comparison? - Richard Gantz
I'll start by saying I agree that Stanley Morgan is criminally underrated in NFL history. He is definitely deserving of consideration for the Pro Football Hall of Fame and was consistently one of the best deep threats in NFL history in an era when the Patriots were predominantly a running team. Thornton has yet to play a game so comparing him to players like Moss and Morgan is extremely premature. Thornton can run without question but we don't know if he can run routes, catch the ball and establish any level of consistency like Morgan and Moss did during their long productive careers. Morgan was a truly great deep threat who excelled for 15 years. Perhaps Thornton can some day ascend to something close to that but until we see him on the field I'm not ready for those comparisons.
Why all the media drama over the offensive coordinator in the Boston media? It seems they run incessant negative coverage as if the Pats brass is inane. Or that's the spin I see. Since Tom Brady left and the roster/cap debacle of 2020 happened, it just seems to me the media is over the top negative/attacking. Did the Pats not have Judge in the wings to take over for McDaniels when he was going to Indianapolis? Scott Zolak said it. Judge helped out on offense (WR) and was an up and comer. He bypassed coordinator and went right to head coach. The media knows the Pats succession plan and train coaches to be well rounded. Yet all the garbage like Judge just doesn't have the resume despite his eight years climbing the ladder? And when teams like Tampa, Rams, KC that are all are in an arms reach of grabbing the proverbial gold ring (Lombardi trophy) spent future cap to win now, the media goes nuts as the Pats didn't? This after the Pats got themselves in a cap bind for 2020 spending a bit to win-now at the end of the Brady era, and spend 20 years avoiding that stupidity and managing the cap? The pats are in rebuild and took a huge step forward last year with landing a QB and restocking. Did the media and fan base really think this team was going to rebuild that 2020 squad in two seasons or less? Are we that spoiled or that jaded over Brady's departure that the Boston media makes out Bill Belichick to just be some dummy? What gives? If you watched what this org did the last 20+ years, and what was accomplished, it's really frustrating and more than distasteful. - Jim Kelleher
I'm sorry that you find people with different opinions than yours to be distasteful. It's unfortunate that we can't engage in debate with regard to some of the moves the Patriots have made and instead have to simply assume that everything is great and will work out just fine. Belichick's track record in New England is outstanding, but that doesn't mean I feel he's been perfect in his quest to rebuild the team in Brady's absence. I don't know what "cap bind" you are referring to when the team spent a record amount of money in free agency just a year ago, and I also don't have any idea what that has to do with the current coaching situation. Fans and media alike are wondering how the offensive coordinator duties will be handled. I don't think it's ideal to have two coaches who have never called offensive plays in Joe Judge and Matt Patricia doing so for Mac Jones in his second season. Neither has any significant experience on offense at all let alone running the show. Based on many media reports it looks like Patricia may be the one who is calling the plays this season. Maybe he will turn out to be great at it. But I'd feel better if an experienced coordinator like Bill O'Brien was brought back into the fold. That doesn't mean those of us who have questions now think Belichick is "a dummy" to use your words. There's a lot of uncertainty about the direction of the offense and that's a huge concern. I don't think it's distasteful to question some moves – particularly ones that are as unprecedented as this one. Maybe Patricia will prove to be more than capable of doing the job and this will all be forgotten. Time will tell.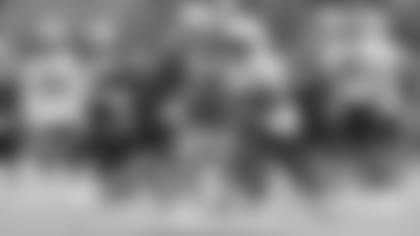 Can you see an improvement in Mac Jones physically? How does he look since we last saw him based on what you have seen of him up close and personal at practices and also can you tell me what you have heard in regards to Mac's training and diet that differs from his approach to these matters last season? - Marc Saez
Jones looks noticeably thinner this spring and he admitted that he changed his diet and training regimen in the offseason in order to make that happen. Kendrick Bourne even commented that Jones' "stomach is gone." Jones talked a little about changing his sleeping patterns and learning a lot about nutrition and wellness. He also said that he plans to try to bulk up a bit prior to the start of the regular season so we'll see how that unfolds when the team returns for training camp in late July. In terms of his physical skills, I haven't noticed anything markedly different from last year. He still looks to be very accurate and comfortable in the offense.
My question is about Marcus Jones. I agree his role is mostly going to be as a returner, at least to start. The thought that occurs to me is while his lack size is far from ideal, he sounds like he has the skills to be competitive in coverage and has speed to burn. Might he be used as a matchup piece against a guy like Tyreek Hill? He isn't that tall either. A little but not much. And Jones has the wheels to stay with him. Can you see Bill trying that? - William Andrews
Jones has electric speed to perhaps keep up with the likes of Tyreek Hill but that doesn't mean he's ready to cover him at this stage. I definitely believe he has a skill set that translates to that type of assignment and if he develops quickly perhaps we'll see Belichick try his luck using him in that regard. In the past he's used Jonathan Jones, who is similarly small and fast, and he's helped keep Hill under wraps at times, but even then those schemes involved more than one player. At some point Hill will slow down with age but until I see evidence of that I am not in favor of any coverages that don't involve multiple players tracking him. But I do like the idea of Marcus Jones someday being involved in that – assuming he has the ability to do so. We'll start to learn some of those answers during training camp.
Howdy from the great state of Maine! Would it make any sense to have N'Keal Harry add 30 pounds and try him at tight end? Or am I just dreaming about finding a use for him? - Phil Robertson
You're with pretty much every other Patriots fan who is simply trying to figure out if Harry could be a tight end. I'm not sure he could, and adding 30 pounds may not be the best way for him to develop some quickness and elusiveness to allow him to consistently get open, which I believe is his biggest obstacle. Harry has a decent frame for tight end but I'm not sure he could withstand the physicality of the position and I don't believe he would be a better option than Hunter Henry or Jonnu Smith. Mike Reiss of ESPN recently brought that idea to the table as well, so perhaps the coaches have at least discussed the possibility. My guess is the tight end talk is an effort to increase his market for a potential trade, but we shall see.
I wonder why the wide receiver Kristian Wilkerson didn't get many snaps last season. Will the Pats use him more this season? - Long Pham
Wilkerson spent most of the season on the practice squad in 2021 and when he got a chance to play against Jacksonville late in the year he was able to contribute against the Jags. He was behind the likes of Kendrick Bourne, Jakobi Meyers, and Nelson Agholor last season so he didn't get many opportunities. He also was really inconsistent on the practice field during training camp with drops and even had one in that game against the Jags. Also, the Patriots added DeVante Parker and second-round pick Tyquan Thornton to the wide receiver group for 2022 so Wilkerson might have trouble sticking around. He will get a chance to land a roster spot, or perhaps remain on the practice squad during training camp but it would be a surprise if he emerges as a key figure in the offense.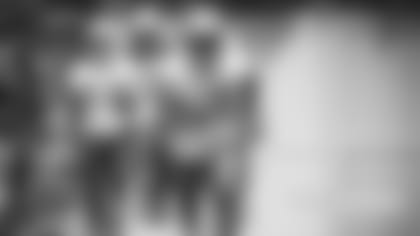 What if any chance does Malcolm Perry have? - Joe Stinson
I would say a lot of the same things about Perry as I just did with Wilkerson. The main difference is Perry spent most of 2021 on injured reserve and didn't get any chances to show what he could do during the season. He's facing long odds to find a role in the Patriots offense, but maybe the coaches like his versatility and he could provide value on special teams as well.
By Week 6 Damien Harris plays for what team? Do you see any other slightly surprising trade candidates? - Michael Clark
I don't expect Harris to be traded but I completely understand why you would be asking the question. Look no further than last summer when Sony Michel was entering the final year of his rookie contract as another rookie running back was working his way into the picture. Rhamondre Stevenson's emergence made Michel expendable and Belichick sent him to the Rams. Now it's Pierre Strong and Kevin Harris manning the rookie roles and Harris in particular fits the mold of a power back who could be successful between the tackles. Harris is entering the final year of his rookie contract and if one of the rookies shows promise it wouldn't be stunning to see another move. But I like the dynamic that Harris and Stevenson provided last season and I feel Belichick will let them ride it out together in what figures to be a productive backfield.
How is last year's acquisition Shaun Wade looking? What are his chances of making an impact? He and Cameron McGrone should be looked at as supplements to this year's draft class, which in my mind makes this group much better overall. Thoughts? - Michael Senibaldi
I haven't seen much of anything from Shaun Wade and even when the secondary was pretty thin down the stretch last season he failed to garner any significant playing time. He was dealt by a Ravens team that struggled in the secondary as well, and Baltimore generally does a pretty good job with personnel. I understand that he came in just as the season began and needed to catch up but given the struggles in the secondary last year it was telling that he didn't see more time. I'm not expecting him to be a huge part of the picture this season either. As for McGrone, he is coming off a torn ACL so no one really knows how that will go. He has some promise given his speed but how that translates remains to be seen. There will be opportunities for him to emerge at a position where the team didn't really make many moves in the offseason. Training camp will tell us a lot more about McGrone, Wade and many other young and unproven players. At this point, I'm not expecting heavy contributions from either of them simply because I've never seen them play in the league.