With the Patriots cutting [fullback Danny] Vitale, do you think they are getting rid of all the COVID opt-outs one-by-one, spread over a longer period not to make it so obvious that they were disappointed with those players. And do you expect to see cuts or trades for [TE Matt] LaCosse, [RB Brandon] Bolden and [LB Dont'a] Hightower? Jacob Petersen, Copenhagen, Denmark
On the surface, it might appear more than a coincidence that so many of New England's opt-outs are no longer on the roster. However, I don't believe it's some grand conspiracy. The reality is that the players who were either released or, in Marcus Cannon's case, traded, were in for an uphill battle to make the roster anyway. Najee Toran was a fringe offensive lineman, and Marqise Lee clearly would have had difficulty unseating the two veteran free agents signed this offseason (Nelson Agholor and Kendrick Bourne).
While fullback is always an important position here in New England, the Patriots usually only keep one on the active roster – maybe a second on the practice squad on occasion. Jakob Johnson has developed into a solid player at that spot, having taken full advantage of his opportunities since the retirement of James Develin. Vitale would have had to impress significantly to overthrow Johnson, in my estimation. Meanwhile, Cannon was traded and is now closer to his hometown in Texas, and with the arrival of Trent Brown, the Patriots haven't lost anything in terms of productivity at right tackle. And safety Patrick Chung decided to call it a career by retiring. That's five of the eight Patriots who opted out last season.
The remaining three are in tight spots, too. LaCosse is certainly in a battle for what's likely the third and final tight end spot on this team, behind Jonnu Smith and Hunter Henry. Bolden is beloved by this coaching staff, but the numbers are expanding at running back, so, his clock could be ticking anyway. Hightower's the most likely to stick around, assuming he actually is returning. But no, I don't believe their situations are at all a result of their choices to forgo the 2020 season due to the pandemic. It has much more to do with the competition at their respective positions. Erik Scalavino
Seeing which players showed up for voluntary OTAs was good, but I'd like to know who wasn't there and any possible reasons, such as recovering from offseason surgery or injury or which players may have opted out due to the NFLPA COVID concerns. Can you give us a rundown? Gary Abrams
Not going to go through the entire list of absentees player-by-player, because it's far too long and each of their situations could be unique to them. Generally speaking, however, the number of established veterans who elected to skip last week's sessions here in Foxborough was higher than we normally see in the spring. That's probably a reflection of their union – the aforementioned NFL Players Association – wanting to take a hard line with negotiations over offseason workout schedules (you may recall hearing about Tom Brady's conference call tirade a few weeks back).
Some of the absentees could have been contract-related ploys as well, and certainly some players are dealing with injuries/procedures/rehabilitation. But in springs past, we've seen a lot more of the 90-man roster on the field during the voluntary organized team activity (OTA) practice period. My sense is that the number is lower this year due to the NFLPA, as you suggested, wanting to send a message to the league about how offseason programs are structured. Could just be a coincidence, as well, but that's my reading of the situation. Erik Scalavino
With the departures Joe Thuney and Marcus Cannon, and the retirement of coach Dante Scarnecchia, where do you see veteran leadership stepping up to gel the O-line into a cohesive unit that helps make holes for the running game and provide the protection needed regardless of who lines up behind center? Jamie Lowy
It starts in the middle with veteran center David Andrews, who's become a perennial co-captain for this squad after working his way up from an undrafted rookie free agent several years ago. It was a mild upset that New England was able to retain him when he became a free agent this offseason, and he's far and away the heart and soul of this offensive line.
To his right, guard Shaq Mason is one of the best in the business at his position, while 2020 rookie Mike Onwenu looks, after only one season, like a versatile, tough, reliable player with a promising future. Left tackle Isaiah Wynn, a former first-rounder who's fifth-year option was recently picked up by the team, has battled some injuries, but is definitely a talent worth keeping around, as evidenced by what the team just did.
And if right tackle Trent Brown, who rejoined the team via trade this offseason, came repeat his steady performance as the left tackle back in 2018, his only other time in New England, then this has the makings of as strong an O-line as you'll find in the league. Versatile interior backup Ted Karras, who re-signed this offseason following a season in Miami, is another experienced, dependable player with leadership skills.
The coaching tandem of Cole Popovich and Carmen Bricillo seemed more than capable of taking over the stewardship of the O-line from Scar last season, so, I would expect that to continue in 2021. Bottom line, you have plenty of reason to be optimistic about New England's offensive line at the moment. Erik Scalavino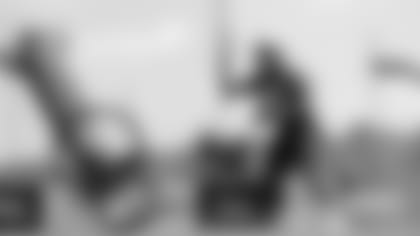 The linebacker play was criticized a lot last season by many analysts. Do you feel the linebacker group will be highly improved or will it be a weakness on the defense this season? Ron Scarlata
I'd like to think it will improve – it couldn't get much worse, right? Last year's linebacker corps took a bit hit with Dont'a Hightower opting out for COVID reasons and Kyle Van Noy heading to South Beach for a season. Van Noy is back and it seems like Hightower might be, too, although we've yet to see or hear confirmation from him on that. Adding both of those men to the mix would automatically boost the performance of the linebacker position.
Josh Uche will be closely watched for a Year-2 jump this fall – ditto for fellow 2020 draft choice Anfernee Jennings – while 2020 co-captain Ja'Whaun Bentley is another year experienced in this defense. The addition of veteran free agents Raekwon McMillan and Harvey Langi could improve the depth as well. If former practice squad member Terez Hall can capitalize on being thrust last season into a regular role due to attrition at the position, then the LBs could take a step forward. There's definitely hope there in the second level of the defense. Erik Scalavino
How many corners and safeties will be on the roster for Week 1 of the season? Do you think [Myles] Bryant is one of them? John Mathews
The total number can vary from season to season, but it's not uncommon for Belichick's Patriots to keep at least 10 to as many as a dozen defensive backs on the 53-man roster. Some of those players are predominantly special teams contributors, though, so, the number of players who actual see time on D is usually less.
There's a lot of competition at both safety and corner this year, which will make training camp battles most interesting to observe. If the current roster remains the same entering camp in late summer, I could see at least six corners being kept, with another five or maybe even six safeties making the final cut.
Myles Bryant is certainly in the competitive mix, especially after having seen so much game time last season as an undrafted rookie (he appeared in nine regular season contests). I wouldn't characterize him as a lock to make it right now, but he's definitely ahead of where he was a year ago at this time. Erik Scalavino
Greetings from Brazil! I love American football and the Patriots, so, if you guys answer this, it would be awesome. I can't understand some choices made by Bill Belichick, like the insistence on Sony Michel over Damien Harris. Don't you think that Damien is way better than Sony and has the potential to be one of the best RBs in the league? Pedro Lorenzzoni
Well, Pedro, Harris played in more games, had more carries, and rushed for more yards than Michel last season. Then, this offseason, the Patriots not only didn't pick up Michel's fifth-year contract option, but also drafted another big-bodied ball carrier in Rhamondre Stevenson.
I like what little I've seen from Harris, yes, but New England's backfield is almost always a committee of rushers. Gone are the Corey Dillon lead-back days, it would seem. The Patriots prefer to have a steady stream of fresh-legged runners coming in and out of the game at various times, depending on the situation, to give them as potent a rushing attack as possible.
Michel has had his moments here, too, let's not forget. He was instrumental during his rookie year in helping the Patriots win a Super Bowl, and it's far too soon to anoint Harris one of the league's best. I like the way this running back group is currently constituted, however – with a mixture of youth, experience, and versatility. Erik Scalavino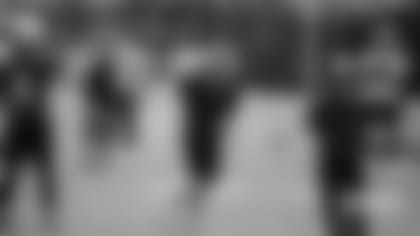 Hypothetically speaking, if the Patriots go somewhere around .500 again this year, what things would you need to see to consider it progress and what things would you need to see to consider it a failure for the year? Obviously, you would need to take into account HOW the Patriots lost and who they lost to, but from a 30,000-foot view of the season, what would make you lean in either direction? Thanks! Josh O'Neal
First off, given the kinds of moves the team made this offseason to improve the roster, I'm hoping it's enough to get them at least a couple more wins than a year ago, but that would still be only in the .500 neighborhood, especially with the new 17-game regular season. Hopefully, they've done enough to start giving Buffalo and Miami, who finished ahead of them in 2020, a viable run for their money.
If your scenario comes to pass, I'd need to know if first-round pick Mac Jones got any game experience, and if so, how well he performed with his opportunities. I'd also like to see immediate, positive results from several of the high-priced veteran free agents who were brought on board this spring. When you invest that kind of money into so many players, they need to produce right away.
Are you old enough, Josh, to remember Drew Bledsoe's rookie year? If so, that should give you an idea of what I'd like to see. That Patriots team lost a lot of games, particularly at the outset, but they always looked like a team that was giving itself a fighting chance. You never felt like they were completely overmatched. And the rookie QB looked like he belonged at this level, while gaining valuable experience week after week.
By season's end, they'd started putting it all together and finished with a string of wins that propelled them into the 1994 season with positive momentum. That's the kind of effort I'd like to see from the 2021 Patriots if they wind up having a similar record to last season – an effort that gives me hope for the future. Erik Scalavino
Do you think Bill Belichick will retire from coaching soon enough that Josh McDaniels would take the job over (as in, before Josh takes a job with another team)? Or is perhaps Matt Patricia in line for the head coaching role, too? I have to believe Bill and Mr. Kraft have talked about long term plans. When Belichick finally steps down, do you think it's more likely he stays on in some role with the team, as GM or a similar role, or that he would truly retire and just hang out on his yacht? Rob Rangel
Bill's been asked these kinds of questions directly – many, many times – and refuses each time to give a straight answer. Based on all he's done for the club, it's probably safe to assume that he's the head coach here for as long as he wants to be. When the day finally comes that he's no longer in the job, the choice for his replacement will be entirely up to the Kraft family ownership group, and no one else. Who knows if they'll want to continue with the Belichick coaching bloodlines in McDaniels or Patricia, or go in a completely different direction when the time comes.
McDaniels and Patricia certainly have the qualifications and experience to take over as head coach, here or elsewhere, but again, it'll be up to the Krafts to decide what they feel is best for the club. For the time being, however, Belichick IS still the coach, and that's what you should be focused on. Try not to be so impatient for the future. There's enough to be concerned about with this team in the here-and-now. Erik Scalavino
What are your favorite memories of Adam Vinatieri's stellar career and do you think he should be considered as the G.O.A.T when it comes to NFL kickers? Marc Saez
Without question, Vinatieri's the most clutch kicker the NFL's ever seen, although Baltimore's Justin Tucker is making a case for himself to be a very close second. Clearly, Vinatieri's longevity is another factor in his sure-fire Hall of Fame status, and for me, the most iconic moment of his career came in the Snow Bowl versus the Raiders, when he drilled that 45-yarder game tier in the blizzard. That, coupled with not one, but TWO Super Bowl winning field goals in the final seconds, gives him a leg up (pun definitely intended) on all other kickers in league history. Erik Scalavino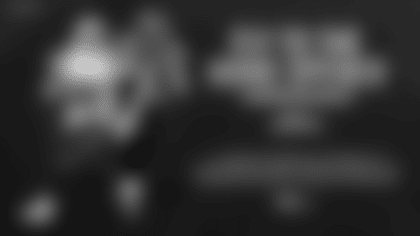 Home Opener Sweepstakes
Enter to win two tickets to the home opener and two JetBlue flights.