Will Rob Gronkowski play in Super Bowl XLVI?
ESPN NFL analyst Trent Dilfer, on SportsCenter this morning, called this question the most important story line heading into the championship game on February 5, because of how crucial Gronkowski is to the Patriots offense. It's hard to disagree with Dilfer's declaration.
When New England's All-Pro tight end hobbled off the field at the end of the third quarter Sunday against the Ravens, legions of fans held their collective breath. After catching a pass from Tom Brady, Gronk was tackled by Baltimore safety Bernard Pollard – the same guy, coincidentally, who, as a Kansas City Chief, blew out Brady's left knee in 2008 and was involved in the play that caused the same injury to Wes Welker a year later in Houston.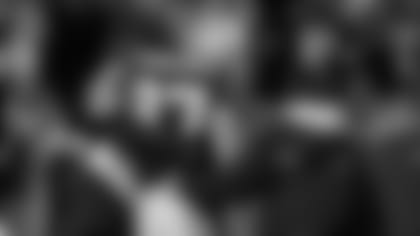 The full weight and force of Pollard's body landed on Gronkowski's left leg, bending and pinning his left foot in an unnatural direction. Gronk immediately popped up, but was unable to put pressure on the foot. He required the assistance of the team's medical staff to make it off the field, but by the time he reached the tunnel for the New England locker room, he was walking on his own, albeit with a distinct limp.
Dr. Steven Weinfeld was watching the game and saw the play unfold. His reaction was probably similar to that of most other observers.
"When I saw it in slow motion, especially, I thought, 'There's no way he's coming back in this game,'" recalled Weinfeld.
He would know. Weinfeld is a board certified orthopaedic surgeon specializing in the treatment of foot and ankle disorders. He is Chief of Foot and Ankle Surgery and an Assistant Professor of Orthopaedic Surgery at New York's Mount Sinai School of Medicine.
"My first concern," he continued, "was that he may have had a fracture … it looked like a very severe injury."
Yet, after several minutes, Gronkowski returned in the fourth quarter and was in on several plays. He spoke to the media afterward, flashing his customary big grin, and proclaimed himself "ready to go" for the Super Bowl.
Moments later, though, Gronk was seen and photographed in civilian clothes, back out on the field with friends, and with a Cam Walker boot on his left foot. He was wearing the same protective medical contraption the next day when he peeked his head into the Patriots locker room, saw that it was filled with reporters, and quickly ducked back out to avoid talking with them.
Was the boot merely a precaution, or cause for greater concern for the Patriots?
After all, Gronk was able to go back in the Ravens game, so, his injury – whatever it is, exactly – can't be that bad, right?
Weinfeld cautioned, however, that the extent of an injury is not always discernible at the time. If Gronkowski sustained a fracture, Weinfeld believes the player would not have been sent back out onto the field. But if he suffered a sprain, "they may have taped him up, they may have injected him with something to get it stabilized," Weinfeld explained.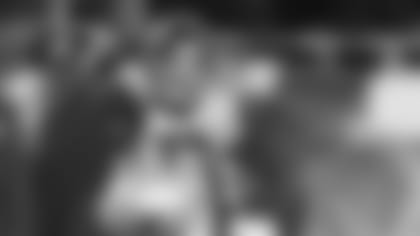 "The maximum inflammation happens somewhere between 24 and 48 hours after the injury. So, right after the injury, he may be able to play through it for a period of time, but we often see that the extent of the injury isn't recognized until either that day or the next day."
Weinfeld believes the Patriots medical staff must have given Gronk an x-ray and determined there was no fracture, meaning a sprain – be it a high ankle or a less severe lateral sprain – is the more likely diagnosis. The fact that Gronkowski was sporting a Cam Walker boot is not indicative of the severity of his injury, according to Weinfeld.
You may recall, in the week prior to Super Bowl XLII, Brady was photographed walking to his New York City apartment with such a boot on his right foot. The image was splashed on the cover of the New York Post, but Brady said at the time that he'd be fine and would play in the game. He did, of course, but it was learned much later that his injury required surgery.
The reason for Gronk's having to wear the Cam Walker could just be precautionary in nature. Then again, it might not.
Weinfeld contends that Gronkowski could have exacerbated his injury by playing on it so quickly after it happened, especially if a numbing injection was applied, because the body would not then be able to protect itself against the injury the way it normally would.
"Obviously, there's concern enough to want to put the injury to rest, and that's what the Cam Walker does, it puts the ankle to rest," added Weinfeld.
Under normal circumstances, Weinfeld would prescribe six weeks (or more) of convalescence for a patient with a high ankle sprain. Even a lateral sprain, he said, would take at least a couple of weeks to heal. The luxury of time is not on the Patriots' side, though, with Super Bowl XLVI less than two weeks away.
"Having the extra week does help," Weinfeld stressed, "but he's in a boot, so he's obviously not fine."
A sprain, technically speaking, is a torn ligament. A fracture is a break in a bone. Long-term, bones heal more reliably than ligaments do, Weinfeld explained, so, in many cases, it may be better for a player to suffer a fracture than a sprain. But if Gronk is going to play in the Super Bowl, it looks like he'll be doing so on a sprained ankle which won't have had time to heal completely.
The burning question now is, will it be healed sufficiently for him to play at all?
"I'd have him in the boot, I'd have him icing it, maybe doing some gentle range-of-motion exercises, and being on anti-inflammatory medication, with reevaluation every few days," Weinfeld suggested. "If this is a really bad injury, two weeks is not enough."
Gronk's ability to take part in practice, therefore, might be out of the question, at least for this week. He may have to sit out this week's sessions in Foxborough before testing the injury next week in Indianapolis. The team, Weinfeld added, has probably already conducted a magnetic resonance imaging (MRI) test to determine the severity of the ligament damage. So, in all likelihood, Patriots coaches know what they and Gronkowski are dealing with at this point, but don't expect any proclamations to be issued by the club anytime soon.
Which means Patriots fans probably won't be able to exhale for a while.