Four hundred years ago this November, a ship called Mayflower and all but one of its approximately 130 passengers and crew completed a harrowing 10-week voyage from Europe across the Atlantic, arriving at what we now call Cape Cod, Massachusetts. Following a month of skirting the coastline, they eventually found a suitable area in which to make a permanent home.
One year later, in November 1621, only around half of them remained, having survived a fraught first winter in their new world. Among them, William Bradford, an English Puritan elected governor of the fledging settlement dubbed Plymouth Colony, in honor of the English port city from which they'd set sail.
Grateful for their lives and a prosperous harvest that autumn, Bradford and those who became known as Pilgrims celebrated with three days of feasting, along with many Native Americans friends as invited guests. Thanksgiving Day, as it would eventually be called, has become one of America's most beloved holidays.
Having joined a group of men now known as Patriots on October 30, 2019, Nick Folk – a direct maternal descendant of Bradford – settled in Foxborough, some 45 miles west of Plymouth. Yet, barely a month into his sojourn, Folk would be forced to celebrate his first Thanksgiving Day in New England from a hospital bed. Suffering from appendicitis, Folk underwent a successful procedure that Thursday morning.
If last Thanksgiving was one Folk would rather forget, this week, he hopes to enjoy a less eventful holiday, albeit another memorable one for all the wrong reasons. Due to ongoing coronavirus restrictions, Folk's wife, Julianne, their four children, his parents and in-laws all plan to remain at their respective homes out-of-state. Were these normal conditions, Folk's family would almost certainly be coming to visit, as they did around Christmastime last season.
"Around here, it's just going to be different," he explains. "It's so hard with COVID. I don't want to be around for too long in too big a group… I'm sure we'll have [football] practice of some sort, maybe a shortened workday. I don't know. I just know my wife and kids aren't coming."
The separation will be admittedly difficult for Folk, the Patriots placekicker for whom family bonds and Thanksgiving traditions are inextricably linked.
He wishes he could remember exactly how old he was when he first learned of his ancestral ties to Thanksgiving, but Folk was certainly old enough to understand the significance of both the holiday and the Pilgrims.
"I don't know," Folk maintains, "if it changed anything [about Thanksgiving for me] because we were always so family-oriented in our house anyway. It's just a good time to celebrate family and be around people you love and have a good time. We had pretty big [Thanksgiving Day] celebrations. We had both sets of grandparents there, but more family from my mom's side."
And that would make sense, given his mother Kathryn's direct familial link to William Bradford. Mayflower pilgrims like Bradford left England largely because they believed strongly in practicing a purer form of their faith – hence, the moniker Puritans – which removed all remnants of Catholicism from which the Protestant Church of England derived.
However, religious leaders at the time were, for various reasons, very much opposed to such reformations, leading to Mayflower's fateful voyage of 1620. Centuries later, Bradford's exponentially-great-grandson Nick would, with more than a little irony, be raised in a devoutly Catholic household.
Born in Austria but raised in Germany, Anton Folk moved with his Bavarian parents to the United States as a young boy in 1951. Anton did not become a U.S. citizen immediately, however. Harboring a hope that his love of what Americans call soccer would one day mean something to his own children, Anton held onto his green-card status until well into adulthood.
When Anton and Kathryn, his American wife, had three boys of their own, Nick, Erik, and Gregory Folk enjoyed dual American-German citizenship, including the convenience of international travel that comes with having two passports. Indeed, this latter benefit would prove handy to Gregory, the youngest Folk child. A soccer star here in the States, Gregory once tried out for a professional soccer team in Europe and his dual citizenship helped ease the cumbersome customs process.
As their father had desired, the Folk boys shared a passion for soccer. Nick recalls how Thanksgiving Weekend, the L.A.-based Folks would load up the car and head south to San Diego for a big tournament that marked the end of end of the youth club season.
Yet, American football would become more profitable for Erik, the middle child, and Nick, the eldest. Erik became a college kicker for the University of Washington, and before him, Nick made headlines at the position.
At Notre Dame High in Sherman Oaks, a suburb of Los Angeles, Nick captained the school's soccer team, but also earned statewide recognition as both a placekicker and punter before earning a football scholarship to the University of Arizona. As a senior there in 2006, Nick was named a first-team All-PAC 10 Conference performer, which helped the Dallas Cowboys decide to select him in the sixth round of the 2007 NFL Draft.
For the next three seasons, Nick served as the Cowboys kicker – a job that included annual, nationally televised games on Thanksgiving afternoon.
"Yeah, that was fun," he remembers. "The Cowboys always have the 4 o'clock game. It means a lot to the Cowboys fans. You actually get to go home and have a little Thanksgiving dinner. But they're fun. You're the national TV games. When people in the United States think Thanksgiving, it becomes an NFL day. Thanksgiving Day is family, food, and football."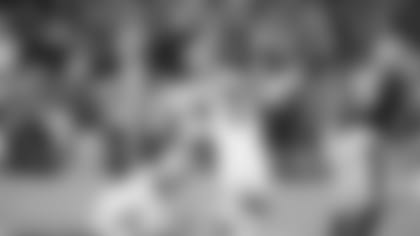 In 2010, Folk signed as a free agent with the New York Jets, for whom, on Thanksgiving Night 2012, he converted two extra points and a 32-yard field goal against the Patriots. New England, however, drubbed the Jets, 49-19.
After seven seasons with New York, Folk appeared in just four games for the 2017 Tampa Bay Buccaneers. One of those proved costly, as he missed three field goals during a Thursday Night loss to the Patriots at Raymond James Stadium. The Bucs soon placed Folk in Injured Reserve, ending his season and his career in Tampa. He spent 2018 out of the sport entirely.
Folk reemerged on the margins of pro football in early 2019, first with an unfruitful tryout with the Chicago Bears. That opportunity gone, he immediately signed with the Arizona Hotshots of the short-lived Alliance of American Football, a springtime league that went under in April. Six months later, New England offered Folk a chance to supplant Mike Nugent, who'd lasted only a month as Patriots kicker following a season-ending injury to Stephen Gostkowski.
Appendectomy aside, Folk thrived, hitting 14 of 17 field goal attempts and all 12 point-afters in seven games. In 2020, uncertainties brought on by the coronavirus pandemic led Folk to delay rejoining the Patriots until late August.
Nevertheless, Folk – who turned 36 on Nov. 5 – soon won a competition with rookie draft choice Justin Rohrwasser (now on New England's practice squad) and is enjoying one of his most productive seasons as a pro. Against Houston this past weekend before Thanksgiving, he connected on his 16th and 17th consecutive field goals, his last miss – a 51-yard attempt – having come in Week 2 at Seattle.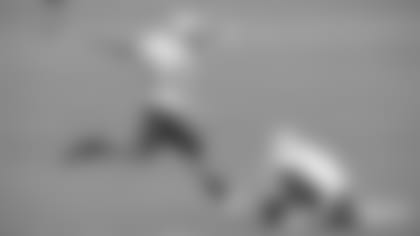 To assume that Thanksgiving is Folk's favorite holiday might be tempting, but ultimately unwise, despite the genealogical bond. He hesitates when asked what is, insisting that it's difficult to choose just one. Given his Catholic faith, Christmas and Easter are revered, and he loves celebrating birthdays and anniversaries.
"But for the food, nothing can beat Thanksgiving," Folk finally concedes. "It's a great holiday. A lot of tradition and history."
For what is Folk most thankful in 2020? The kicker needs no more than a split-second to answer, "It would be my family, that's the biggest thing. On both sides of the family. Every night, when we pray with my kids, we always do 'What we're thankful for.' That's the benefit of awesome face-time technology. I talk to them every day, as much as I can. They're running around doing sports and school. But it's good.
"Football-wise," he's quick to add, "I'm thankful for the Patriots organization giving me a chance last year and getting myself back in the NFL. Hopefully, we can put some more wins together."
Immediately after healing from his emergency appendectomy last year, Folk re-signed with New England, having missed only one game in the process. One of his brothers then came to watch him kick for the Patriots against Kansas City at Gillette Stadium in December. During his stay, the Brothers Folk made a personal pilgrimage, where they made the obligatory tourist stop at Plymouth Rock. They also located William Bradford's gravesite.
"It was pretty cool. A lot of fun, a lot of history. I'd read a book," Folk reveals, "around the time I got here, about the whole Mayflower journey, how it started, and the first bunch of years here. It was fun to kind of see it all in person. Interesting and informative for me because of the family history we have.
"Now that I'm older, I know a lot more about it, and it's fun to explain to my kids, for them to know and understand where we come from."