The Patriots will open their 2022 season in Miami against the Dolphins, an AFC East divisional rival that has strung together three-straight wins over New England. It's a compelling challenge right out of the gates for Mac Jones and the Pats and one that will give an early glimpse of how the balance of power in the division is shaping up.
Miami has significantly upgraded their offfense since beating the Patriots 33-24 in the 2021 regular-season finale, trading for receiver Tyreek Hill and solidifying their offensive line with the additions of Terron Armstead and Connor Williams. Defensively, much remains the same, with shutdown cornerback Xavien Howard leading an aggressive unit that has a collection of experienced physical defenders up front. Despite Brian Flores' departure, defensive coordinator and former Patriots assistant Josh Boyer remains in charge on that side of the ball and is sure to throw plenty of pressure at New England's offensive line.
Here's a look at 10 key things to watch as the 2022 season gets underway!
1. It's a wet heat
The Patriots are taking a different approach to this year's opener in Miami by traveling on Tuesday and holding the full week of practices on the road in South Florida. The humid heat, along with a concert and construction at Gillette Stadium this week, seem like good impetuses for the changeup, but even a fully-focused and heat-adjusted Patriots team can expect to have their hands full with a Dolphins team that beat them twice last year and now have added the most explosive weapon in the game.
Week 1 is still only Week 1, but this is as tough and interesting as openers come. Will the preparation alteration pay off? The entire gameday roster depth is likely to be tapped and some unexpected faces could be thrust into game-determining situations. Dealing with the conditions is a significant hurdle for what should be a 60-minute competitive game.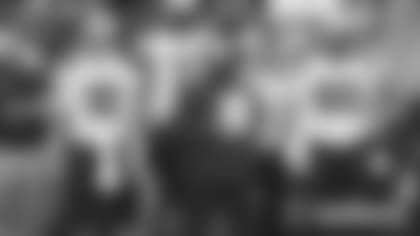 2. Offensive baseline
The 2022 offense looks a lot like 2021's did at the end at this moment in time, thanks to some untimely injuries to two of the most exciting new players on offense, Tyquan Thornton and Ty Montgomery, though Montgomery was present at practice this week and might make an unexpectedly quick return from the apparent ankle injury he suffered against the Raiders. The one big change remains who is calling the plays, with early signs pointing toward Matt Patricia. The new playcalling setup has been a significant storyline this summer, but what really matters is whether or not the offense can move the ball and score points, i.e. production. So this is the starting point, when the gameplan will lean into what the coaches perceive as their own strengths while trying to attack what they perceive as Miami's weaknesses. Put it this way, they're not going to try to run things in a game just to prove a point. They're going to run what they feel good about but regardless of play calls and designs, it's more about execution and, in what is always a running theme, avoiding self-inflicted wounds. Week 1 will provide a baseline from which the offense must grow, it's just a question of where they start and how far they have to go.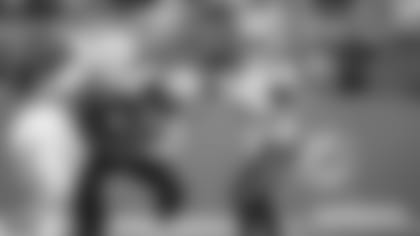 3. Florida Mac vs. the Man Blitz
Mac Jones saw how tough it can be in Miami just two games ago in his career, on Sunday he'll get another crack at it, only now, instead of January, it's the prime time when it's most challenging to play there. This has never been an easy place for Patriots quarterbacks to play, and it's Sundays like this one that are a big reason why. Mac has consistently shown a short memory and the ability to bounce back after facing some bad outcomes. As a Florida native, he should have a degree of comfort in the climate as well.
The tougher part will be a Miami defense that blitzed him 33 times in two games last season. The memory of a pick-six to Xavien Howard that helped seal a terrible start for the Patriots in January should be plenty of motivation for Mac to play better. He'll see a heavy dose of man coverage once again, his receivers must shake loose before pressure arrives. With Byron Jones out, Mac might have matchups to exploit in Miami's cornerback depth.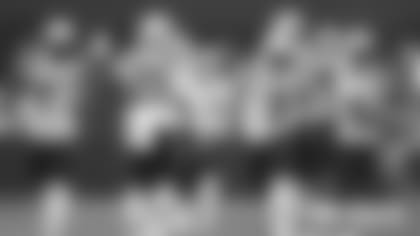 4. Game changers welcome
In January, the Dolphins opened the game with a 13-play, 77-yard touchdown-scoring drive, followed by a pick-six, then another 15-play 77-yard field-goal-scoring drive. For the final game of the season, with major playoff implications on the line, the defense came out with no answers for Tua Tagovailoa and the Miami offense. They got run over (195 yards), picked apart by RPOs and allowed the Dolphins their best offensive DVOA performance of the entire season, just nudging out their Week 1 performance, also against the Patriots.
5. Take Tua off schedule
Miami made significant moves along their offensive line and we'll see how they fare against a Patriots defensive front that had a strong training camp, showing consistent disruption. This was in contrast to what was mostly the same group eight months ago that saw Miami's offense stay on time and in rhythm right down the field on four sustained scoring drives. Miami might've been terrible blocking the rest of the teams in the league, but the Patriots logged just 12 pressures and three sacks in the two contests last season.
The defense needs to break this cycle and get Tua behind the sticks. They also forced three three-and-outs last time around, simply by getting to four yards or more left on third down. Winning on early downs is a huge key. Miami's new faces at running back, Chase Edmonds and Raheem Mostert, also have dangerous speed. They must be bottled up early on.
6. RPOh-no
Miami has loved to run RPOs with Tua and they've been effective against the Patriots defense. Almost 20 percent of their offensive plays were RPOs last season. While stopping those should be a priority (especially for the next one to watch), it could actually be the Patriots who do some RPO'ing themselves. Mac was really good at them in college, they're evidently effective (see: Tua), and it would be just the kind of simplification that would make a lot of sense to use more of. We saw some glimpses of RPOs during training camp from the Patriots this summer and they might've kicked them into high gear behind the scenes over the last week of practice.
Having an answer for Miami's RPOs is one thing, but potentially unleashing their own could be a game-changer the Dolphins aren't fully prepared for.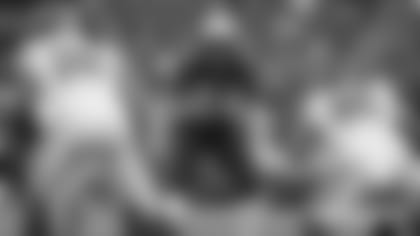 7. Safeties everywhere!
If you liked the Dugger-Philips-McCourty trio from last year, let's introduce you to Jabrill Peppers and Josh Bledsoe, who have given the Pats a plethora, yes, a plethora, of safety options. The depth and versatility of the group have been well-chronicled and now it's time to see it in game-plan action. Balancing the strong safety types with the off-the-ball linebacker types will be a sweet spot to shoot for. This is where the Patriots can walk the line between run and pass defense, but it's a delicate gamble with the speed of Miami's weapons.
8. Passing down roles
With Ty Montgomery's uncertain status, what will the Patriots do behind Damien Harris and Rhamondre Stevenson f he can't go? Certainly, Harris and Stevenson are a great place to start, two backs that could both be on the verge of big years, but without Montgomery, the third-down role is up in the air. Brandon Bolden admirably filled in for James White last season but is now with Vegas. Is Pierre Strong ready to get his feet wet? Could J.J. Taylor or Kevin Harris be called up and pressed immediately into duty? It's a big question mark as to who the team trusts after the top two and who might be catching passes out of the backfield this Sunday. Taylor would seem like the favorite if Montgomery is in fact out.
9. Corner Matchup
If you ignore everything else, just watch how the Patriots try to match up against Tyreek Hill and Jaylen Waddle, two receivers who will put any newfound speed on the Patriots defense to an immediate test. Will Jonathan Jones follow Tyreek in man coverage? How do Mills and Bryant match up with Waddle? Will the defense play more zone and flood the field with their young and unproven corners who are inexperienced but showed quickness and ball-hawking tendencies?
The Patriots certainly have some tricks up their sleeve but they are without the man-coverage matchup options they might have had in the recent past when facing this kind of attack. Ultimately it might just boil down to the final thing to watch...
10. FUNdamentals
In Week 1 if you win the turnover and penalty battle there's a good chance you'll win on the scoreboard too. The team that doesn't beat itself with so much uncertainty surrounding the first game of the year is the favored one. In last year's opener, the Patriots were driving in for a potential game-winning score when a Damien Harris fumble turned it the other way. The defense couldn't make a stop and New England was 0-1. Just one mistake and one missed opportunity to force a punt were the difference. This one will likely come down to similar circumstances.
It starts with turnovers and presnap penalties, but there's definitely some tackling mixed in especially in this game where little crossing routes can suddenly explode into 80-yard untouched touchdown runs. Getting the speedy weapons to the ground is critical and without much tackling in training camp anymore this might be an even tougher challenge at this early point in the season.
Even in defeat, an impressive effort in those key areas will offer hope for a solid, disciplined team coming out of camp that at least gave themselves a chance.