After 17 weeks of football the equation for the Patriots is simple: win and you're in. Of course, coming back from Buffalo with a victory won't be easy, and there are still ways for New England to qualify for the postseason even with a loss, but backing in isn't how the team wants to make its way to the party.
But whatever happens in Week 18, even the most ardent Patriots fan would admit that the rebuilding process following the departure of Tom Brady is still underway. Unlike the first two seasons after Brady, the Patriots appear to have some pieces in place in terms of some young players who could potentially be part of the next wave of success.
After struggling in the draft during the latter half of the previous decade, the Patriots seem to be getting some traction. Over the past three drafts the Patriots have selected seven players who are currently playing key roles. Kyle Dugger, Josh Uche and Mike Onwenu came in 2020, Mac Jones, Christian Barmore and Rhamondre Stevenson arrived a year later and Marcus Jones is member of the current class. Obviously, there's still time for more players to emerge, but after getting a single contributor (Damien Harris, 2019) in the previous four drafts the turnaround has been a welcomed sight.
Uche's emergence down the stretch may be the best development of 2022, After two relatively quiet and injury-marred seasons, Uche has turned it on over the last half of the campaign and is now perhaps the team's best pure pass rusher. That's how team sacker leader Matthew Judon describes the former second-round pick, and Uche's varied pass rush moves have given the defense bookends for opposing offenses to be concerned with.
More importantly, the suddenly productive draft crops give Bill Belichick a nucleus of young talent to build around. Instead of having to spend wildly in free agency as they did following the 2020 season, the Patriots can instead focus on specific needs (tackle, corner, linebacker receiver) and augment the young talent that didn't exist two years ago.
There will be some tough decisions to be made, such as whether or not to retain pending free agents such as Jakobi Meyers and Jonathan Jones, but at least there are some pieces in place and moves won't be made out of desperation, as was the case in 2020 when Judon probably qualifies as the lone home run among a crop that cost well over $250 million in guaranteed money.
Of course, much of this depends on Mac Jones and how the young quarterback responds to a season's worth of adversity. The coaching situation has been discussed ad nauseum and will most certainly continue to in the future, but none of it will matter if Jones himself doesn't improve.
He'll likely get a third year to let the coaches know which direction he's headed, a season that will determine whether or not the team would pick up the fifth-year option on his rookie contract. Next season will also represent an opportunity to operate with several key players working on rookie deals of their own, which should allow Belichick a chance to spend money to add quality players to fill in some of the gaps.
So, while there's still plenty to play for on Sunday, the prospects for the future look a bit brighter than they did a couple of months ago.
AFC Playoff Picture
The frightening developments on the field Monday night in Cincinnati have put the postseason picture on the backburner at the moment. Thoughts and prayers are with Bills safety Damar Hamlin, who remains in critical condition, and clearly, his health is of far more concern than the current seedings.
Table inside Article

| Team | Record | Division | Conf. | Remaining Games |
| --- | --- | --- | --- | --- |
| Buffalo | 12-3 | 3-2 | 8-2 | Patriots |
| Kansas City | 13-3 | 5-0 | 8-3 | at Raiders |
| Cincinnati | 11-4 | 2-3 | 7-3 | Baltimore |
| Jacksonville | 8-8 | 3-2 | 7-4 | Titans |
| L.A. Chargers | 10-6 | 2-3 | 7-4 | at Broncos |
| Baltimore | 10-6 | 3-2 | 6-5 | at Bengals |
| New England | 8-8 | 3-2 | 6-5 | at Bills |
| Miami | 8-8 | 2-3 | 6-5 | at Jets |
| Pittsburgh | 8-8 | 2-3 | 4-7 | at Browns |
| Tennessee | 7-9 | 3-2 | 5-6 | at Jaguars |
The Patriots need only to win in order to make the playoffs, and can back in with losses by Miami, Pittsburgh and Tennessee. The Jaguars would earn the wild card over New England at 8-9 based on the common games tiebreaker while wins by either the Steelers or Dolphins would put them at 9-8.
Buffalo and Kansas City have clinched their divisions while the Bengals have a playoff spot wrapped up and can take the North with another victory. The Bills-Bengals game has been postponed and as of this writing no schedule updates have been made.
The Jacksonville-Tennessee winner takes the South, and the Jags would remain alive for a wild card at 8-9 but would need some help in the form of losses from the Patriots, Steelers and Dolphins. Miami needs a win and a Patriots loss while Pittsburgh needs a win and losses from both Miami and the Patriots.
The extra wild card team established last season has succeeded in keeping more teams involved, but its hard to call it a success based on the mediocre nature of the teams vying for the seventh seed.
Week 17 tidbits
Not one of the more dramatic weeks in terms of great finishes but don't tell that to Giants fans. Brian Daboll took over a team that was going nowhere, was forced to rid the roster of some high-priced veteran talent and took a struggling young quarterback to the playoffs. It certainly helped having a healthy Saquan Barkley at his disposal, but few felt the Giants would be sitting at 9-6-1 and in possession of a playoff berth before the start of the season. Sunday's 38-10 demolition of the hapless Colts punched New York's ticket in what has been a very impressive first season for Daboll. … Might Tom Brady still have some magic left after all? The ageless wonder ripped apart the Panthers secondary to the tune of 432 yards and three touchdowns, all to Mike Evans, who accounted for 207 of those yards. The win clinched the NFC South for the Bucs and marked the 14th straight year Brady has qualified for the postseason. There will be a lot of talk of teams not wanting to see Brady in the playoffs, but I'm not sure that will be warranted. The Bucs remain quite flawed and still look old and slow with a defense that has been sporadic most of the season. I'd rather face Minnesota than Tampa in the NFC, but that's about it. …The Lions need a Seahawks loss and a win at Lambeau to rebound from a 1-6 start to finish 9-8 and in the playoffs. Dan Campbell deserves some credit for keeping his team fighting throughout despite the tough start. But speaking of teams you may not want to see in the NFC, Green Bay may qualify, and not for the reason you think. Aaron Rodgers seems more comfortable with his young receivers but the Packers resurgence has been spurred by the defense. Specifically, the strong play of corner Jaire Alexander has changed the complexion of the Green Bay secondary, and his feisty play against Minnesota's Justin Jefferson was hard to ignore on Sunday. The Packers could be headed to the postseason riding a five-game winning streak and would truly represent a team no one wants to see come wild card weekend. … Hard not to notice the performance of Jarrett Stidham in his first career start in Las Vegas' 37-34 overtime loss to San Francisco. Stidham passed for 365 yards and three touchdowns while adding 34 yards rushing playing against arguably the best defense in football. Stidham's Raiders fell short, but he looked comfortable running the Patriots old system for Josh McDaniels and it sparked memories of the lost 2020 season when Belichick failed to give him a start down the stretch in favor of Cam Newton. Had Stidham gotten a chance, and performed in a similar fashion, it's worth wondering if he would still be in New England instead of Mac Jones.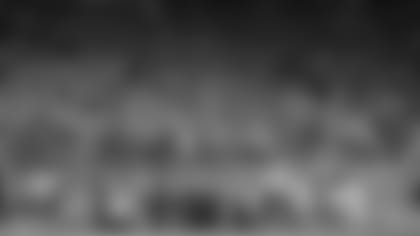 Power 5
Buffalo (12-3) – All thoughts are with Damar Hamlin at this time.
Kansas City (13-3) – The Chiefs continue to play down to the competition – and win.
Cincinnati (11-4) – It was just 10 minutes but the Bengals looked ready for prime time against the Bills.
San Francisco (12-4) – The Niners defense showed some cracks, but Brock Purdy didn't flinch.
Philadelphia (13-3) – The Eagles need Jalen Hurts back in a hurry.