Hey guys! I'm really intrigued by some of the newest additions this past offseason, one of them being Hunter Henry. I think he has a lot of potential to just gel in this offense. But I'm worried about his injury past. Do you think Bill plays it safe for the few first games? Maybe let him work his way up towards a high snap percentage? I mean, considering how much he's getting paid, it should be a full go but what are your guy's thoughts? -Josh White
Unfortunately, it looks like Henry has had an injury setback, leaving Sunday's padded practice early with what is reportedly a shoulder issue that could cause him to miss time. Otherwise, I would've said that I don't think they can afford to ease him in, but now that might be a necessity as he recovers. Hopefully he can get back and get some time in joint practices and in preseason games. It's clear from camp that the Patriots plan to lean heavily into their multiple tight end sets this season and Henry will be a big part of that. Luckily, Jonnu Smith has looked impressive, Matt LaCosse is having a really solid camp and Devin Asiasi is back on the field after getting off the COVID-19 reserve list. That trio should be enough to keep the team's offensive plans intact but losing Henry for any length of time hurts and the sooner he's back on the field, the better. -Mike Dussault
What is your biggest question about Barmore - his talent or his motor? And do you think that Pats gave up too much to get him? -Ken K.
Through almost two weeks of training camp practice and don't have any questions about his talent or motor. Like most rookies he was a bit under the radar through minicamp and the early training camp practices but when the pads came on Sunday afternoon Barmore showed that he's making strides. He's simply a handful for anyone trying to block him and has shown that the impressive power he demonstrated in college will translate quickly into the pros. The only question I really have about him is how quickly he can master the two-gapping techniques that are so vital to the Patriots defensive front. The sooner he masters those the sooner he could become a three-down lineman, which would make him a major steal considering where the Patriots got him. The physical size and power are all there. He needs some refinement but I'd bet he has a role almost immediately out of the gate. -Mike Dussault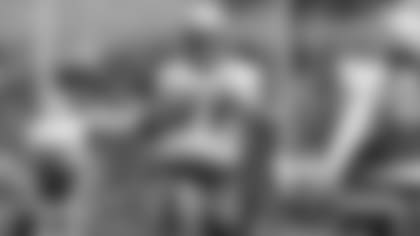 With Damien Harris possibly taking over the "lead back" role this year. Do you think we could see a return to the Sony Michel from his Georgia days? -Pearce Bennett
Sony has looked good this summer, again seemingly faster than the last time we saw him in camp, though I remember thinking the same thing in 2020 and 2019 – that he showed some impressive burst that I wasn't sure I'd seen yet. So here we are again, and with Michel having his fifth-year option declined, he should be motivated to earn another contract. It looks that way through camp but it's tough to discern a ton when there's only been three padded practices and even then there's limited actual tackling. But if there was a giant X-factor on offense it has to be the health of both Michel and Harris. If both somehow were fully available for the entire season, they could be a huge part of the offense – a two-headed monster that can start games strong and finish them off in the fourth quarter. To me, Harris has the slight edge from what I've seen. -Mike Dussault
I can't help but get excited about this team that has been assembled this year. Players have been added on defense and offense to form in my view a traditional Bill Belichick complementary team. The key ingredient in this group for me though is the "chips" not only players , coaches and also the organization as a whole have on their shoulders because of the doubters and negativity from last season. If history has taught us anything though it is that a Bill Belichick team with an enormous "chip" on its shoulder is a very dangerous thing. What's your take on this? -Mark Saez
I am sure everyone is feeling extra motivated solely by 2020's 7-9 finish that kept the team out of the playoffs for the first time in 12 seasons. While it's certainly been miserable for Patriots fans to take the inevitable arrows that were sure to be fired in their direction as soon as the team wasn't in the Super Bowl mix, I don't put too much weight into the players, coaches and staff feeling the same way. They don't have to get by 7-9. That says everything that needs to be said as far as they're concerned, and I know once again they're putting in the work necessary to produce a better record. This speaks to the level of dedication that I believe has existed in New England under Bill Belichick for 20 years whether they lost in the Super Bowl or it was one of the now four seasons that they weren't playing in the post season. It's about making the playoffs and competing for championships and that's the primary motivator, no matter what the critics are spewing. -Mike Dussault
Longtime listener, first time emailer… I've been big on learning the Patriots history ever since I became a fan in the mid-2000s. I currently have been putting together legendary all-time teams with a group of friends but we have come to a disagreement when it comes to picking who should be the starting linebackers for the Patriots defense. Out of all linebackers listed below, who would you start at LOLB, ROLB, and MLB if you were putting together the best Patriots team of all time. Players had to have played on the team longer than five years to be eligible (our rule) Tippet, McGinest, Nelson, Teddy B, Hightower, Vrabel, and Buoniconti? If allot P.U could give their opinion, especially Paul , thanks guys -Jake Lauritson
Hey Jake, thanks for the game. First, my two cents, as a child of the 80s, I've got to include Andre Tippett because he was simply my favorite player and I think with an even better supporting cast, especially later on, I think he might've been even better. In the middle, I've got Bruschi by a nose over Nelson, but it's a tough one. But any time Bill Belichick calls someone "the perfect player" I take note. As much as I love McGinest and Vrabel, I'll take Hightower as the third linebacker. His versatility, smarts, toughness and big-play ability would be a great complement to Bru and Tip. -Mike Dussault
Here are Perillo's choices: I'll go with Tippett, Nelson and Vrabel. Tippett is the only easy choice. He was simply dominant against both the run and as a pass rusher. Nelson and Vrabel get the edge based on their versatility. Both made major contributions in coverage as well as against the run. Vrabel's ability to play inside and out was a key factor as well. -Paul Perillo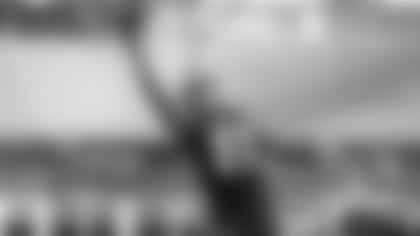 Love the Q&A segment. I am sure you get a lot of good questions that don't get printed so feel free to have a segment every few days! Great job. My question is why don't the Patriots ever go out and get a seasoned DC that has been proven successful? Or does BB just like to promote within because the coaches with time on his staff know and understand his defensive system? -Ron Scarlata
It is interesting that we're entering our third season without a defensive coordinator since Brian Flores departed after 2018 for Miami. I think for all intents and purpose, Steve Belichick is probably the one who's job most reflects the DC job, but in close concert with Jerod Mayo. Being that it's all in the family, I don't see them making a big deal about it because Steve and Bill know what he's doing and aren't concerned with the title and added pressure and responsibility that simply comes with having defensive coordinator next to his name. And let's face it, this is Bill's defense, but I would be curious how much freedom everyone has when it comes to game plans and defensive calls in the heat of the battle. -Mike Dussault
Now that you have observed all the wide receivers in training camp very thoroughly and closely, who in your opinion has earned and deserves a week one start, the big money signings or the second-string team players? -Marc Saez
For most of camp the top trio has been clearly Nelson Agholor, Kendrick Bourne and Jakobi Meyers, but with Agholor missing from Sunday's practice it resulted in increased reps for N'Keal Harry and Kristian Wilkerson. Harry and Wilkerson have had strong, consistent camps and if Agholor is out for a while it could open a door for a bigger role on either. But what I see is that the original top trio really do the things that the Patriots love. Agholor brings a field-stretching ability, while Bourne seems like an ideal gadget player who can get the ball in a number of ways. Wilkerson is probably more of a slot and Harry remains a big receiver, who is making more and more contested catches, especially downfield. So while they don't exactly check multiple boxes, they could be useful pieces. I'll still be surprised though if either Harry or Wilkerson emerge as every-down receiver. ­-Mike Dussault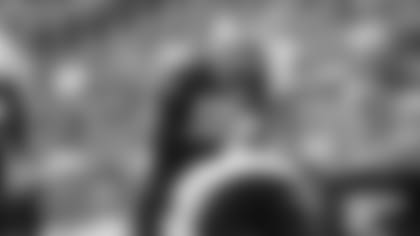 Do you think all the stats comparison to-date is really all that "telling"? People in the media are saying Mac Jones is wining one day etc. But isn't summer camp often mis-leading...specifically most of the practices have been without pads and hitting and the D-backs truly harassing the receivers and making some contact. Even when the summer games arrive, there's often agreements on not blitzing between teams correct? The coaches see through this stuff but the media often does not. The real question with Mac Jones is going to be is he ready for the coverage schemes and blitzes and formations the Dolphins and other will bring, especially with a rookie under center. I believe that's why he'll have to sit a bit despite reports from summer camp. -James Kelleher
I struggle with QB stats in training camp because I think there's just so much context left out from them. I also think, as someone who watches practice, that I'd rather spend my time taking in all that context rather than chasing every completion or incompletion. Let's use Sunday's practice as an example. The numbers look great for both QBs completing most of their passes and it was framed as a "bounceback" day for Newton and another solid practice for Mac. But the context of Sunday's session is that it was heavily focused on the run game, play action and screen passes. So of the approximately 20 passes each QB threw, many were short screen passes or play action specifically designed to throw a curve at the defense. Is going 7-of-8 on screen passes something all that impressive? Or something that should be expected? That leaves maybe eight actual competitive downfield passes and both QBs threw interceptions and had a couple nice deep balls. It was okay for both, like it's been all camp, they're still chasing consistency. But don't believe that either were 17-of-23 and just torching the defense up and down the field.
In my big-picture opinion Newton is 5-10 percent better than 2020, but still has his moments of indecision and inaccuracy. He also has moments where he hits the short plays on time like he's supposed to. Those might hold the key to a Cam resurgence. But opponents won't make it easy for him. Jones looks like the more natural offensive fit for what the team is asking, but as you wrote, he has no idea what he'd be in for against a Brian Flores defense Week 1. He needs experience and that's probably the only thing currently keeping him behind Newton and should keep him there for at least the first month of the season. -Mike Dussault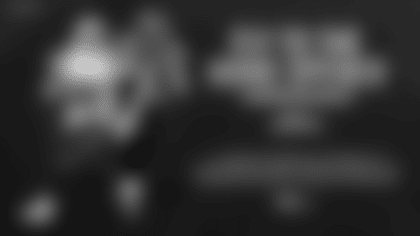 Home Opener Sweepstakes
Enter to win two tickets to the home opener and two JetBlue flights.