With training camp set to officially open, this week's mailbag is strangely a little lighter than usual. That didn't stop us from doing our best to answer your questions … keep 'em coming.
Hasn't the Stephon Gilmore situation resolved itself? He will be activated only after he passes a physical. It sounds like Gilmore intends to slow play things until he gets what he wants. New England is already stuck with $8.5 million of Gilmore's prorated bonus as dead cap, just let his $16.3 million cap hit ride for 2021 so the situation is resolved. Gilmore can find some other team to invest heavily in him for 2022 and beyond and NE isn't chasing good money after bad. - Marc Grochowski
I'm not really sure I understand what your point is here. Are you saying the Patriots aren't willing to allow Gilmore to play out his contract? I think the team would be just fine allowing that scenario to unfold. The problem is Gilmore is looking for more money in 2021. He'd probably be willing to accept that either in the form of more money for this season or in the form of a big-money extension. Either way the corner wants to be paid what he feels he's worth, and the $7 million salary he's due this season (he doesn't care what the cap number is) isn't enough. I think Gilmore would be fine playing out the season in Foxborough and then looking to cash in with a new deal next year, whether that's here or somewhere else. The problem is figuring out how much more money Gilmore would accept now as compared to how much more the Patriots are willing to pay. Honestly I don't see how it's played itself at this point … there are still a lot of variables like Gilmore's health and specific demands to be resolved. Hopefully those will be rectified at some point soon.
Do you expect the Patriots to keep aged Brandon Bolden again while letting go of some promising young player? - Ken Kannapan
Bolden's future with the Patriots likely has some strings attached. Specifically the health of the running back class might come into play, and if everyone is healthy and remains with the team then I feel it's possible that Bolden could be expendable. If Damien Harris, Sony Michel or Rhamondre Stevenson is injured (Stevenson opened camp on NFI), then Bolden could represent insurance for a backfield that uses a committee approach. Bolden is a solid special teams player and his versatility has allowed him to contribute in the backfield occasionally over the years. He represents quality depth at a position that almost always needs it, particularly given the injury histories of both Harris and Michel. I don't think Bolden is a lock, but if the depth chart remains in tact I think he'll have a tough time sticking around.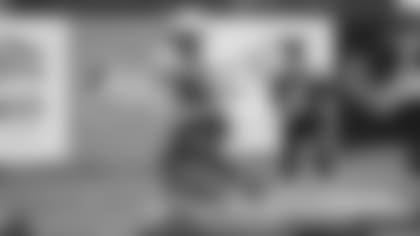 It's 2000, you have a first-round pick to trade for either Bill Belichick or (not and) Tom Brady. Knowing what you know, who would you choose? - Stan C.
It's a great question that is almost impossible to answer. In essence the Patriots did trade a first-rounder for Belichick in 2000 in order to acquire him from the Jets in the first place. I'd say that deal worked out pretty well after the Patriots grabbed Brady in the sixth round. But this question is asking specifically for one or the other – not both. In that case I must go with Brady because a great quarterback in my mind is tougher to find. There are a lot of good quarterbacks but not many great ones, and winning without one is awfully difficult. That's been the case even for Belichick, who I also believe is the best in the business. Tough call but I'll take Brady.
So why, in all the years that I've been listening to PFW and now PU, have I never once heard you mention a women's professional football team in Boston? 20 freakin' years they've been around! You've talked about lacrosse, futbol, little league, wrestling, tennis, ping pong, game shows and (yes, I have no formal artistic training) art … but, never the Boston Renegades. Great game. Hope somebody saw it. - Bob from the couch in western Mass.
We probably should have found some time to discuss the women's league at some point before now when Robert Kraft stepped up and provided transportation for the Renegades aboard his chartered plane. There have been many variations of women's football and the Renegades have certainly enjoyed their share of success with three straight titles. Personally I don't know a lot about the team and obviously we offer our congratulations on their wonderful achievements. Three consecutive championships is an amazing accomplishment.
Paul Perillo from his comfy office chair
Sony Michel to the Rams? With the Cam Akers injury, and Sony being expendable for Patriots, what would be a reasonable deal? - Rosen Rashkov
I'm not as convinced as you that Michel is expendable. I feel the Patriots backfield is pretty deep but it's also pretty injury prone. Both Damien Harris and Michel missed time last year with injuries. Rhamondre Stevenson is opeming training camp on the non-football injury list, so he might not be 100 percent to start the season. I feel the Patriots will need as much depth in the backfield as possible. That doesn't mean I'd be unwilling to trade Michel if a strong offer becomes available. The Rams still have Darrell Henderson, who averaged 4.5 yards per carry and had five touchdowns last season. They will certainly need more depth, but not to the point where they're going to give up a ton to get Michel. I would think he'd be worth a mid-round pick, and if Stevenson shows he's healthy and ready to contribute as a rookie, then I'd probably do that deal.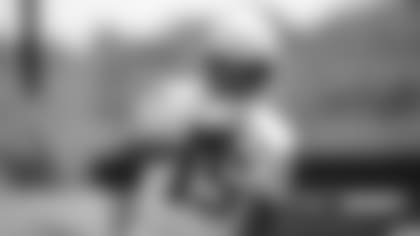 What does the depth chart at cornerback look like behind Gilmore if he continues to hold out? - Mason Sutcliffe
First I'll say it was a good sign that Gilmore reported to camp, as expected. The most important thing for the Patriots is having him in Foxborough so they can evaluate his health. From there how things are resolved is anyone's guess. So if Gilmore decides not to play for the Patriots in 2021, that would leave J.C. Jackson, Jonathan Jones, Jalen Mills, Joejuan Williams and Myles Bryant on the depth chart. Also, Michael Jackson spent some time with the Patriots in 2020 and he's in the mix as well. I would think Mills would start on the outside along with Jackson while Jones stays in the slot. I also believe Belichick would hit the market for an available veteran corner to add some depth in that scenario. But let's hope the sides can come to an agreement.
Is N'Keal Harry walking a slippery slope asking to be traded? Do you think it would be easier for another team to cut him if they only have a late-round pick invested in him where the Pats have a first-rounder invested? - Blair Boone
I honestly don't think it matters all that much. At this point Harry sees the writing on the wall in New England and realizes he's not likely going to be part of the equation in the wide receiver rotation. He wants to go someplace where he believes he might be able to earn a bigger role. I don't agree with him, but I feel that's his mindset at this point. Either way – trade or release – he's unlikely to stay with the Patriots unless there's a rash of injuries at the position this summer. If he gets cut he will likely sign somewhere for pretty close to what he was set to earn in 2021, so there isn't a lot of risk in terms of money either. My criticism of Harry would be simple – why not compete for a bigger role in New England against a corps of receivers that is far from elite? Instead he seems determined to go elsewhere.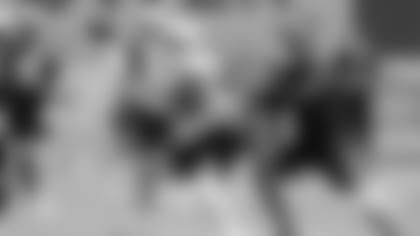 While I was looking at the roster online I started to wonder about who it is that builds a case for drafting whoever coach Belichick decides to draft? With the amount of work a coach has to undertake I was just wondering how a coach can make the call on upcoming prospects with so little time available to them? Can you educate me please on the process and people in New England that contribute to the drafting of the next generation of players? - Marc Saez
Like all teams, the Patriots have a scouting department full of people who travel the country and search for players they feel will fit the team's system. There are different individuals assigned to different areas of the country. Belichick meets with his personnel department regularly, and after the season he joins in the scouting process on a number of levels including watching games, visiting and hosting prospects and attending the combine and pro days. As the man in charge, Belichick has final say on all personnel decisions but that doesn't mean he doesn't get input from a lot of folks. It's a collaborative process.
Beyond Jakobi Meyers, Nelson Agholor and Kendrick Bourne, who do you see as candidates to fill wide receiver roles? - Lincoln Dugan
I would agree with your choices for the top three receiver spots. I'd also add Gunner Olszewski to that mix, mostly for his role as a returner. From there things get a little murky. I like the potential Isaiah Zuber shows. He's quick and fast and made some plays during the spring. He also got his feet wet on the active roster so he has some experience. I'd give him a leg up for one of those last slots. Marvin Hall and Devin Smith have some NFL experience but Smith has been dealing with injuries and starts camp on PUP. I think Hall could emerge as a possible darkhorse. He showed some burst during the spring. Before camp starts I'll go with Meyers, Agholor, Bourne, Olszewski and Zuber and plan on Belichick looking to add to the group before the start of the regular season.