This week, the writers of Patriots Unfiltered give their takes on how the Patriots can get their first win of the 2022 season against the Pittsburgh Steelers.
If you could fix one thing from the opening loss to Miami what would it be?
Eliminate the turnovers. -Paul Perillo
With better communication and discipline I believe that game goes differently. Even if it still ended in a loss it would be easier to swallow. Going into the hostile, loud environment that is *Acrisure Stadium* we can't afford that again. -Alexandra Francisco
The scoreboard in Miami. It seemed to be off by about 14 points. I kid. Has to be mistakes. Whether they are pre-snap penalties, turnovers or poor communication, at this point in time the Patriots aren't a good enough team to overcome them. -Fred Kirsch
It has to be the turnovers, as I look to Bill Belichick's mantra that you have to learn how to not lose before you can learn to win. There's no question the Patriots need to be a lot better in a lot of areas, but losing the turnover battle 3-0 is going to make it even tougher to dig out of the hole. -Mike Dussault
Pass protection is the easy answer. But I'll say the lacking creativity on offense. This team as currently assembled doesn't have the luxury of being so bland. Dial up some play-action, misdirection, and motion to help out these playmakers. -Evan Lazar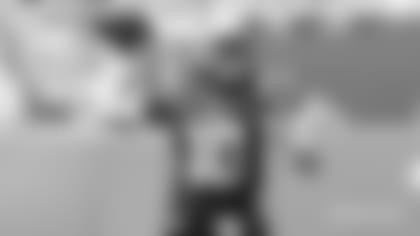 Patriots player who needs to step up?
Trent Brown. Even if aspects of last week aren't his fault, the left side of the offensive line was a liability. -AF
Mac. It's not always going to be perfect so the quarterback has to make up for the imperfections on any given play. That may seem unfair but that's why QB is perhaps the toughest position in sports. -FK
There's a lot on Mac Jones' shoulders, between last week's injury to this week's stomach bug and all the inconsistent play that is going on around him, which of course, he's had his share of those moments himself as well. There were still plays left on the field. If Mac can start to get comfortable (hey, offensive line, a little help there?) things could start to click on offense. -MD
Mac Jones. Look, there are obviously factors outside of Mac's control that are leading to his struggles. But at some point, your franchise quarterback needs to take over and lead the offense. If Jones is that guy, he's the first player that needs to figure this out and step up. -EZ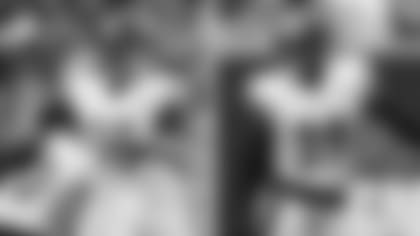 Who is your Steelers x-factor?
Mitch Trubisky. If he plays well, as he did in Chicago against the Patriots in 2018, the Steelers chances are greatly enhanced. -PP
If Mac is the biggest factor for the Patriots earning a W, then we have to look at someone from the Steelers D as their x-factor. Pittsburgh's best player, TJ Watt is out so who steps up to be their main disrupter? Devin Bush had a decent game last week against the Bengals but the Steelers are looking for more from the speedy linebacker who was a rookie sensation in 2019. He might shine on Sunday. -FK
Mitch Trubisky. The Steelers offense looked even more tepid than the Patriots last week and Trubisky was a big reason why. If the Patriots can force him into giveaways and limit his production inside the red zone, it will be a formula for a New England victory. -MD
Cameron Heyward is a force in the middle of the Steelers D-Line. Without T.J. Watt, he's the guy you circle in this matchup. For the Pats to have success on the ground and build a comfortable pocket for Mac to step into, they'll need to get Heyward blocked. -EZ
What is your key matchup to watch?
The Patriots offensive line against the various pressure packages that Pittsburgh will bring, led by Alex Highsmith. -PP
Najee Harris vs D-line. He's their only explosive offensive threat. I thought the D line could have been better last week. -AF
Let's go with the interior of the Patriots offensive line against Pittsburgh's DT Cameron Heyward and NT Tyson Alualu. The reason: giving Mac room to step up and drive the ball or buy time when needed. -FK
Definitely along the Pats' offensive line, I'm going to focus specifically on Cam Heyward vs. Cole Strange, and Alex Highsmith against Trent Brown. Pittsburgh doesn't move their defenders around too much, so those matchups figure to be the most entertaining and where the game could be won or lost. -MD
Sticking with Heyward, it's the veteran defensive tackle against rookie Cole Strange. Strange should have some help on the interior from David Andrews, but I'm expecting the Steelers to force one-on-one matchups for Heyward against the Pats left guard. It's a tough matchup for Strange. -EZ
Your key to a Patriots victory?
Improved pass protection should allow for more consistent offensive production, and that will lead to victory. -PP
Execute the gameplan. Don't beat yourself. New England is the better team but on the road in a hostile environment against a well coached team I know it's easier said than done. -AF
See the answer to the first question. Minimize all forms of mistakes. -FK
Force the Steelers into turnovers. I think whoever wins the turnover ratio will be the team that squeaks out the win. -MD
Protect Mac and keep Mitch Trubisky in the pocket. If you shut down the schemed plays and force Trubisky to beat you throwing the ball from the pocket, the Pats defense should win this game for them. -EL