This week, the writers of Patriots Unfiltered take stock after an impressive shutout win over the Lions and look forward to a big matchup in Cleveland against the Browns.
One big thing we learned about the Patriots from their victory over Detroit?
Defense looks legit. Any shutout is a good shutout in the NFL but doing it against the league's top performing offense says a lot. Big test coming up this Sunday against Cleveland; can the D handle the Browns excellent running game? -Fred Kirsch
The defense is capable of carrying the load. -Paul Perillo
New England CAN win games via defense if they don't beat themselves, don't turn the ball over, and play smart football. -Alexandra Francisco
Rhamondre Stevenson is more than a product of good run blocking. In a world where running back value is plummeting, Stevenson's 111 yards after contact and nine forced missed tackles put into perspective how much he created on his own against the Lions. I thought this was one of their shakier run-blocking performances. But it didn't matter because of Rhamondre. -Evan Lazar
The victory over Detroit showed me that the Patriots defense is capable of making stops when they need it. The Lions came in as the #1 scoring offense and to keep a team off the board who was in Patriots territory multiple times was impressive. Especially considering last year when the Patriots needed a stop on third or fourth down, they couldn't make it happen. -Tamara Brown
The defense has some clutch playmaking in them and that the coaching staff still knows how to will a great performance out of their team even while down to their third-string quarterback. But the defense was the headline with their shutout, they really looked legit against Detroit and I'm hopeful they continue to get even better as the season progresses. -Mike Dussault
Through five weeks what are you most confident about with this Patriots team? What is your biggest concern?
As long as it stays fairly healthy, the defense will keep the Patriots in games. Steve Belichick and Jerod Mayo are finding out who can do what and they seem to be putting players in positions to succeed. -FK
I'm most confident about the Patriots running game, which has been productive each week. I'm most concerned about Mac Jones' ankle and the potential for him to rush back before it's healed. -PP
I'm most confident about Rhamondre Stevenson's abilities. But this week in particular, with Damien Harris' status up in the air, I'm concerned about running back depth in a game where we should have an advantage in establishing the run. Overall, my biggest concern stopping the run. Especially Cleveland's. -AF
The pass defense. They are eighth in DVOA vs. the pass, Jack Jones is emerging as a playmaking outside corner, and their pass-rush package is legit. The biggest concern is the passing game on the other side of the ball. With Mac, it was explosive but too turnover prone. With Zappe, efficient but too conservative. They need to strike that balance somehow. -EL
Through five weeks, I am most confident in the running game. The rushing attack has continued to improve every week and even with Damien Harris leaving the Lions game early, the Patriots offense was still able to run the ball effectively. I am most concerned about the Patriots quarterback situation. There is too much uncertainty with Mac Jones injury and not enough clarity on what Bailey Zappe is able to handle considering the small amount of reps he's taken. Zappe has shown poise in the two games we've seen him but there is still a tough schedule ahead if the Patriots need to lean on him a few more games until Mac is ready to return. -TB
I'm most confident in the run game. I am not sure that can carry an offense in the modern NFL, but when the Patriots get a lead or face a subpar rush defense, they should have enough pieces to win. Biggest concern is the lack of offensive scoring. Yes, the last two games have been with backups and that's a big part of this when you've only had your starter for three of the five games, but no matter who is at QB they must get into the end zone more. -MD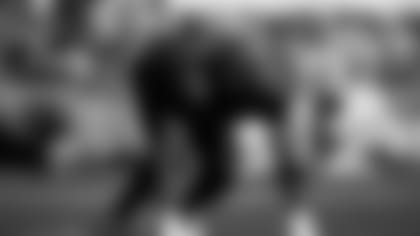 Who is your Browns x-factor?
Aside from their top-notch running backs, I'll say their defensive ends, Myles Garrett and Jadaveon Clowney, and how disruptive they end up being. Clowney had an ankle injury that sidelined him since Week 2; he played last Sunday. Garrett was back last week after being involved in a car accident forcing him to miss the Week 4 game. Both guys can be a handful. -FK
Myles Garrett. He's capable of wrecking a game when healthy. -PP
If healthy, Jadeveon Clowney vs. Isaiah Wynn. Clowney is dealing with multiple injuries, so we'll see if he's a full go, but Clowney almost scares you more than Garrett in this one because of your faith in Trent Brown. I'm sure they'll chip and give Wynn some help. But if it gets ugly, they might need to give Marcus Cannon a look at right tackle. -EL
The Browns x-factor is the two headed monster of Nick Chubb and Kareem Hunt. Those two backs are a force to be reckoned with and will be a challenge for the Patriots defense who has struggled with stopping the run in the past. -TB
Jacoby Brissett. I think we're all aware of the big-name stars in this one but I think the outcome could heavily depend on how well Brissett does if/when the Patriots keep their explosive run game under wraps. -MD
What is your most intriguing matchup to watch?
Patriots run D vs. the Browns running game. Cleveland is averaging 192 yards per game. That's wild and that's what they want to do. Their passing game only averages 212 ypg. QB Jacoby Brissett has been OK with 5 TD and 3 INTs, completing 64% of his passes, but he takes a back seat to the run game. -FK
Jack Jones vs. Amari Cooper. When Cooper was with the Cowboys Stephon Gilmore owned him. I'm anxious to see how the rookie fares if given the opportunity. -PP
Cleveland o-line vs. New England d-line. The Browns have the No. 1 rated offensive line and the Patriots d-line hasn't impressed me much this season. -AF
Trent Brown vs. Myles Garrett. Garrett prefers to rush over the left tackle, with Clowney on the other side, making this a heavyweight matchup. Brown has been terrific in the last four games, and you know he'll bring it against the best edge rusher in football. -EL
The most intriguing matchup to watch is the quarterback play. The Browns playing behind backup quarterback Jacoby Brissett, a guy who Belichick and the Patriots have a lot of familiarity with, and then the unknown of who is starting at quarterback for the Patriots on Sunday creates a combination for a game that is unpredictable. -TB
Patriots run defense against the Browns rushing attack. It's strength vs. strength and likely where the rhythm of the game is decided. Is it back and forth between two good running teams, or does one of the rushing attacks get shut down? -MD
Your key to a Patriots victory?
There's a pattern developing here: STOP THE RUN. If the Patriots can hold the Browns to 102.3 yards or less on the ground, they win. -FK
The front seven must step up and contain Nick Chubb. If the Browns continue to rack up 200 rushing yards, it will be a long day. -PP
Stop (or do best to contain) the Cleveland run game. Make Brisset beat you. Establish the run and set up play action for Zappe. -AF
Get some points on the board early. Like last season's matchup, you can't allow Cleveland to play to their preferred game script offensively, leading with the running game. If you can build an early lead, it forces the Browns to throw their way back into the game. I like the Pats chances if it's all on Jacoby Brissett's shoulders. -EL
The key to a Patriots victory is stopping the run. It's that simple. Keeping the Browns under 150 yards on the ground and forcing them to rely on the passing game will give the Patriots a better chance of keeping them off the scoreboard. -TB
Start fast, put the Browns in a points hole like last year and force them to chase. This will minimize the impact of Chubb and force the Browns to play a game they're not suited for right now. -MD