This week, the writers of Patriots Unfiltered preview the Patriots final game before their bye week as they welcome the Indianapolis Colts with the chance to move to a winning record on the season.
Lots of Mac talk this week, what's one thing you'd love to see out of him this weekend against a good Colts defense?
Poise in the pocket. See what's in front of him as much as possible. Spread the ball. -Fred Kirsch
Better pocket presence and awareness and less scrambling. -Paul Perillo
Keep taking what the defense gives you. The Patriots fell in love with the deep ball too much in Mac's first four appearances this season. As he likes to say, you can't go broke taking a profit. Mac is at his best when he's playing the role of distributor rather than forcing the issue. Throw to the open receiver and the big plays will come. -Evan Lazar
It feels like the Patriots will throw the ball a significant amount to soften the Colts front so I'd love to see Mac picking them apart with quick effective passes. That helps his protection and plays to what I think are the offense's strengths. -Mike Dussault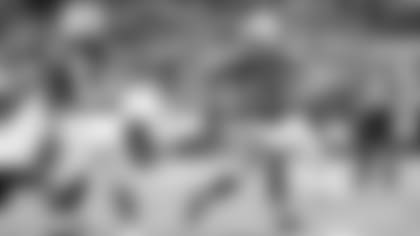 With Sam Ehlinger at quarterback and a banged-up Jonathan Taylor in the backfield, do the Colts still have enough to be successful vs. the Patriots defense?
No, Patriots defense should be fine. -FK
The key will be turnovers. If the Colts protect the football they can move the ball. If not, it will be a long day for a quarterback making his first career road start. -PP
I'm leaning towards no on this one. Essentially, this game is going to come down to Frank Reich scheming the designed QB run game and one of the Colts big WRs winning jump balls downfield. Those things don't seem sustainable enough to move the ball consistently. Ehlinger is a physical runner but he's not dynamic in the open field like Justin Fields and Lamar Jackson. -EL
I wonder how much Jonathan Taylor will play if he even suits up. There will be so much on Ehlinger in this one, it seems to me like the kind of game that the Patriots defense feasts on. I think the Colts struggle to do much of anything on offense unless Taylor is surprisingly ready to go. -MD
It's been almost entirely Meyers and Stevenson on offense, who is one other player you're looking to start delivering consistent impacts?
Really, any other receiver besides Meyers. I'll go with Bourne. We know he has the ability but I'm at a loss as to why he's not productive this year. -FK
I think Hunter Henry has been underutilized all season. Get him more involved, especially in the red zone, and the production should increase. -PP
Either Tyquan Thornton or Kendrick Bourne. I believe both are talented receivers who at some point will break out. The coaches certainly could do more to get one of them involved. I'd love to see some schemed designs to get Tyquan into more foot races in space. -EL
As much as I think Hunter Henry could really help out in the red zone I'm thinking long term here and going Tyquan Thornton. It's probably more wishful thinking, that the speedy target will breakout and get some buzz going while adding a missing dimension to the Patriots offense. -MD
Name one Colts player that could be a game-wrecker.
Stephon Gilmore will be motivated on Sunday, not only because he's playing against his former team but in the Colts last game against the Commanders – a loss -- it was Gilmore who gave up a critical play. Late in the game Terry McLaurin won a 50/50 ball from Gilmore for a 33-yard gain to set up the game winning touchdown. It was a great play by McLaurin but it stung Gilmore. -FK
DeForest Buckner is similar to the Jets Quinnen Williams and he could wreak havoc on the inside, especially if David Andrews remains out. -PP
DeForest Buckner, easily. He's the exact type of interior rusher that terrifies you with their interior O-Line, especially if David Andrews can't play. He'll have a major size and length advantage against Cole Strange and James Ferentz. Big area of concern. -EL
Hard to stray from Buckner here given how dominant he can be and the injuries and struggles of the Patriots offensive line. He could easily be a major factor against the Pats all by himself. -MD
Your key to a Patriots victory against the Colts?
The play of the offensive line. As of this writing, things didn't look hopeful for David Andrews at center and there's instability at right tackle and left guard based on last week's performances. If Mac Jones doesn't have time or the Patriots can't run it will be a slog of a game. -FK
It all starts with pass protection. Improvement in that area should help the offense take better care of the ball and will lead to victory. -PP
Holding up in the trenches. The Colts have some advantages on the line of scrimmage in this game. Just survive the matchup. -EL
The Patriots formula for victory is usually just variations of playing good, clean football but specifically this week I think a fast start is key. I wonder how much fight the Colts have in them after they've downshifted over the last two weeks. Get them in a hole and I think the Patriots could run away with it. -MD